She maybe Hollywood's latest darling but could Emma Watson be in the nick of losing that endearment after she apparently ignored her waiting fans at the Los Angeles Airport a few days ago?
The 25-year-old actress dashed through the airport and walked past her numerous fans who were waiting for her autograph. She flashed a grin but did not even slow down to wave hello to her fans. The fans were obviously disappointed since they have been waiting for Emma for a long time.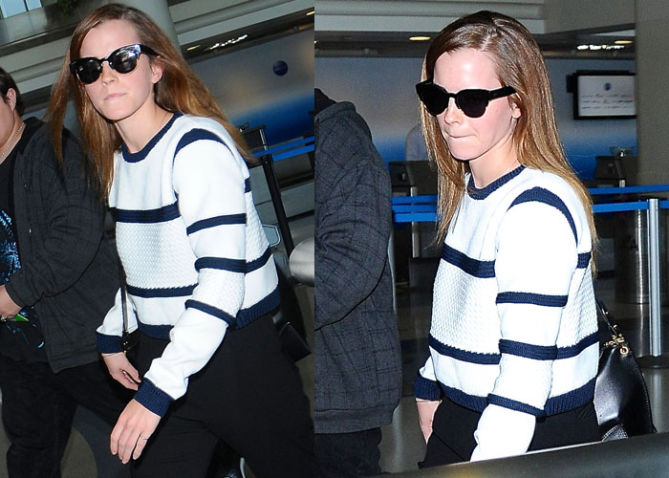 Oh well, Emma has her reasons. She maybe catching up on something that day so she had to rush. Let's give her the benefit of the doubt. Whatever that is, we couldn't deny the fact that Emma is really a true-blooded fashion icon. She is quite consistent with her stylish airport appearances. When she graced the LAX airport last Wednesday, Emma looked very sophisticated in a comfortable looking pair of loose trousers which she matched with a striped sweater. She capped off her look with Alexander McQueen bag and gorgeous suede and velvet flats from Tabitha Simmons which definitely added glamour to her look.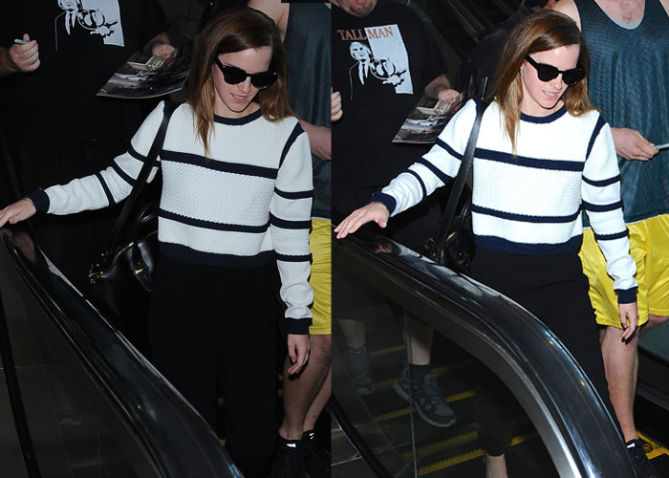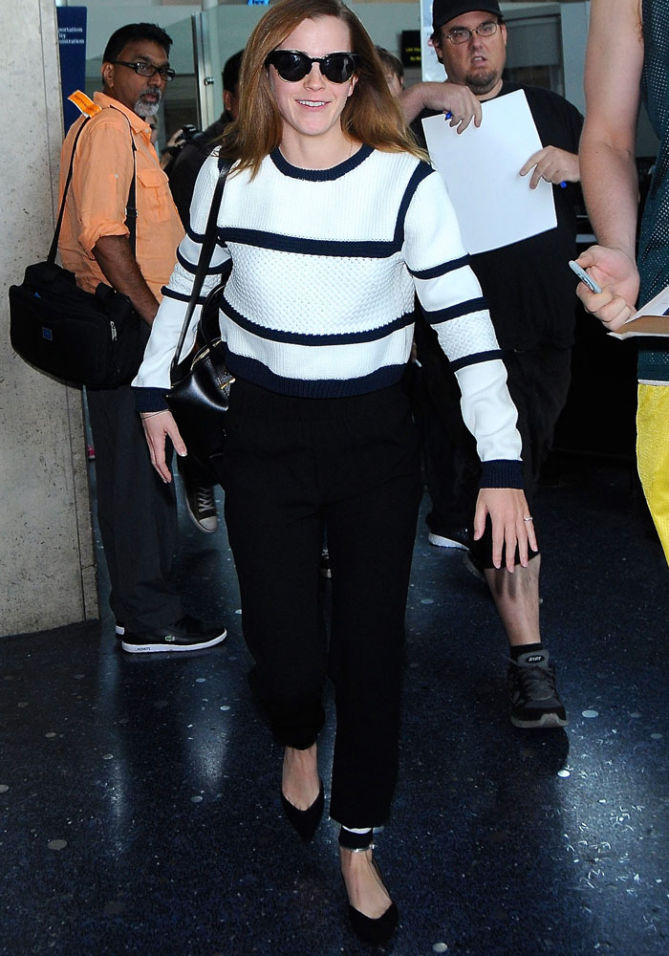 How do you like Emma's gorgeous ensemble?
If you are thinking of copying her look, you might want to snag a pair of this Tabitha Simmon's sandals which definitely will look good on almost any outfit.