You know that Maybelline tag line that says 'maybe she's born with'?
Well, that's exactly what comes to mind whenever I think of perennially chic celebs like Kate Bosworth, Olivia Palermo, and Emma Watson. It's like they exude some kind of grace and effortless appeal that makes whatever they wear look fantastic.
Mules are making a comeback this season, and while I can't say I'm a fan, I may just end up trying on a pair thanks to Emma Watson. The Harry Potter actress stepped out in a pair of old-fashioned mules on Friday and she made them look really cool. Watching her rock the pair made me want to try the shoes myself.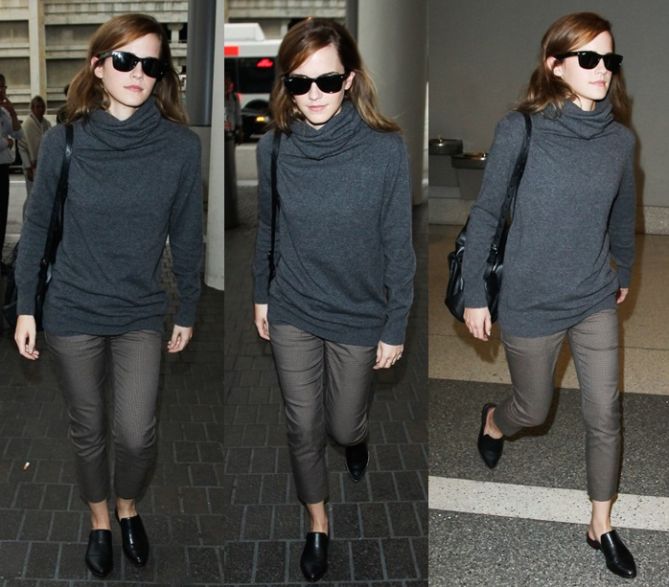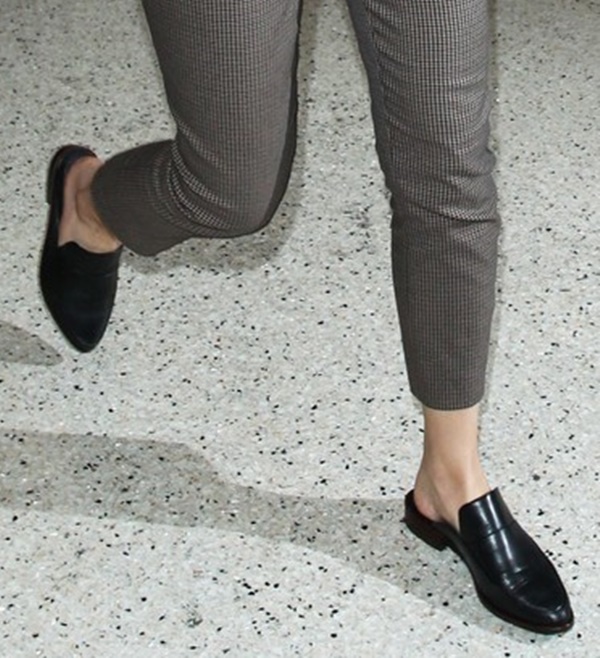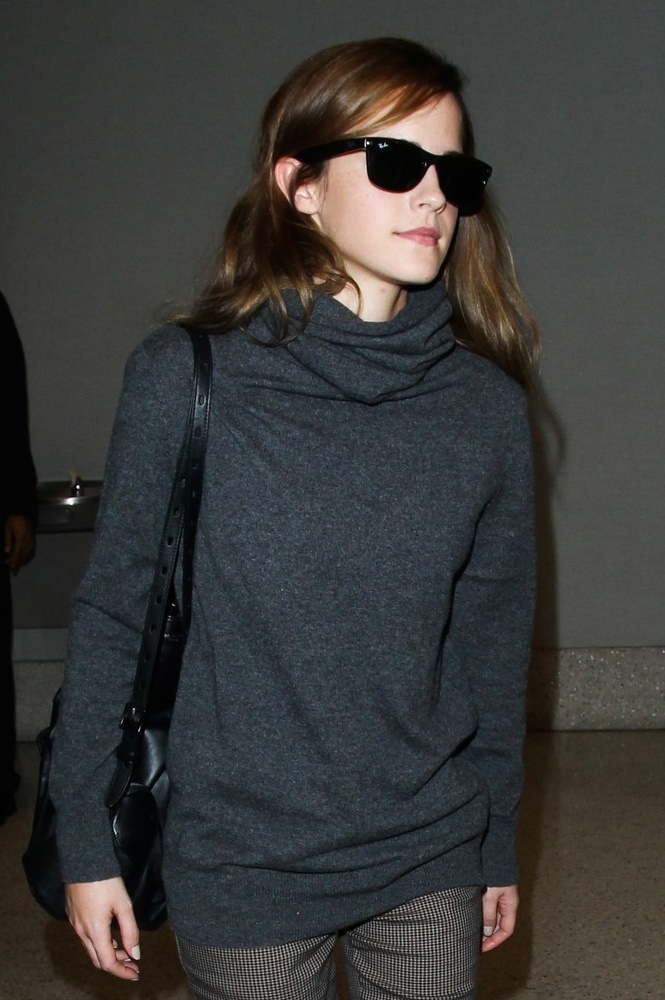 Emma Watson wears a pair of mules with her cropped trousers and sweater as she heads into LAX to catch a flight on October 31, 2014
See.
It's all about how you wear something, I guess. A lot depends on the pieces you use with the item/items. In this case, Emma styled her old-fashioned mules with cropped trousers and a sweater. In doing so, she made them look preppy and cool in that boy-meets-girl kind of way.
This outfit is definitely worth taking a cue from. If you're interested in grabbing Emma's mules, they are from Tibi. They're called the "Denni" Loafers, a pair of slides that feature pointed toes and short stacked wooden heels. Below is a closer look: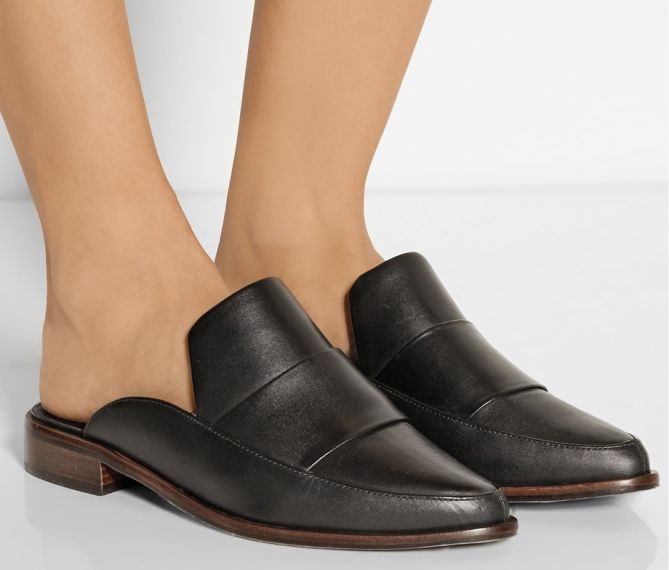 Tibi Denni Loafers, $385
If you can appreciate the beauty of these shoes, feel free to grab them online. They're yours for $385. That's not cheap, but still accessible. However, if $385 is still a bit much for you, what you can do is try this pair from Roper. These mules retail at an easy $55: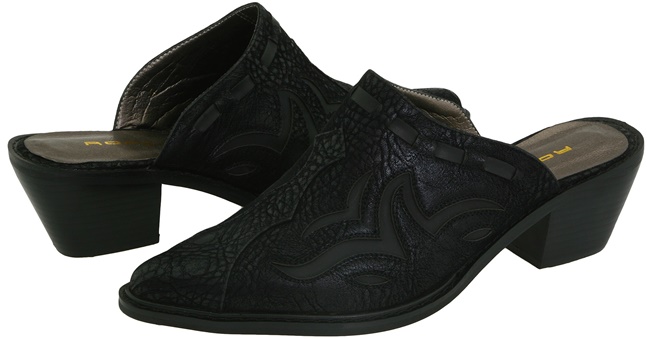 Roper Fashion Mules, $55