Emma Watson once again proved that it's really possible to have a college degree even if you are one of the busiest stars in Hollywood. The 24-year-old actress just graduated from Brown University last Sunday, May 25, with a degree in English Literature.
The actress first enrolled in Brown University in 2009 and then took a quick break in 2011 and then eventually became a visitor student at Oxford from 2011-2012, before returning to Brown University again to finish her degree. It was a 5-year academic  journey for Emma that ended well as she walked up the stage last Sunday, got her college diploma, and telling the world that she's more than just a pretty face on the screen. In those five years and in between schooling and other commitments, Emma was also filming her other blockbuster movies such as Perks of Being A Wallflower, Week With Marilyn, The Bling Ring, Noah, and the end of Harry Potter.  Indeed, this pretty actress deserves a good applause!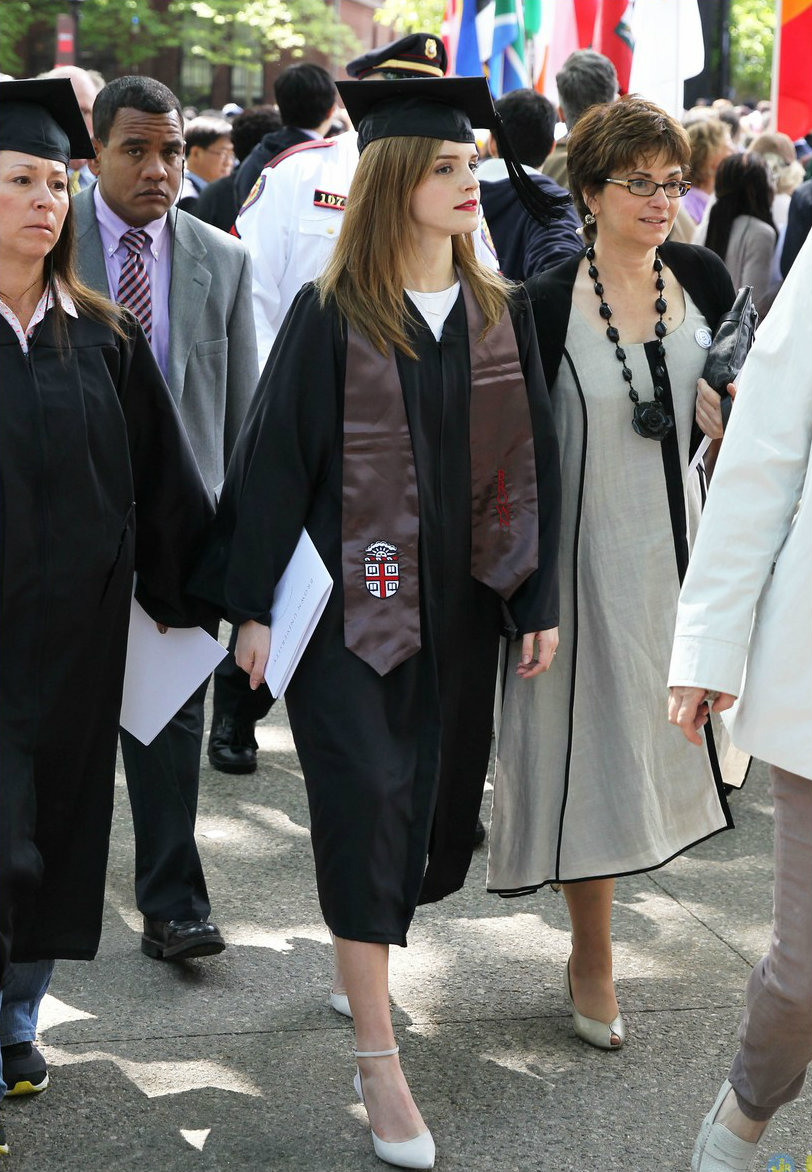 During the ceremony, Emma sat in the crowd with her fellow classmates and cheered them on as they walked across the stage.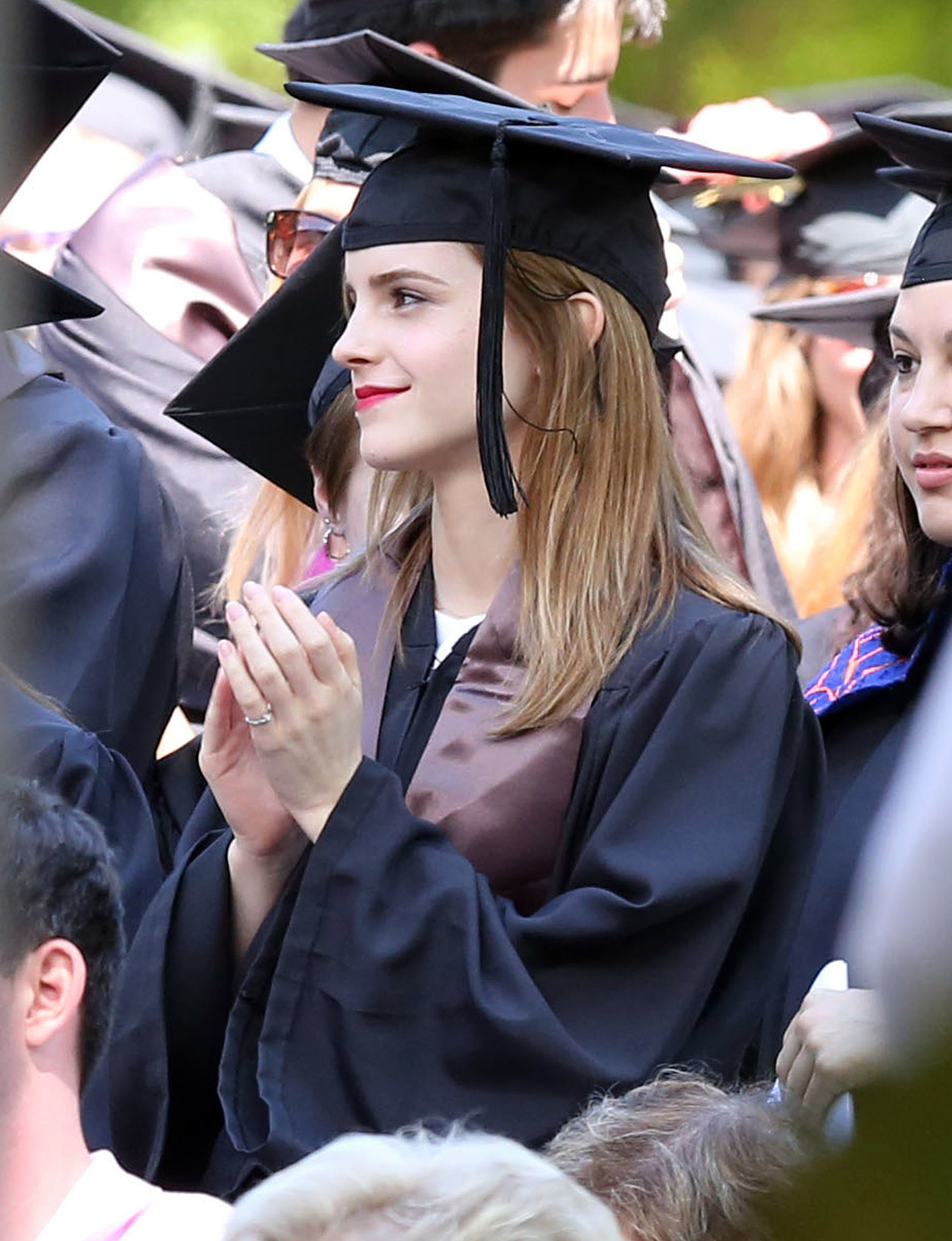 Now, this is definitely a great addition to the feathers under the cap of Emma as she continues to soar high in the field of acting, her fashion prowess, and her lovable aura. Emma once again proved that she is a force to be reckoned with.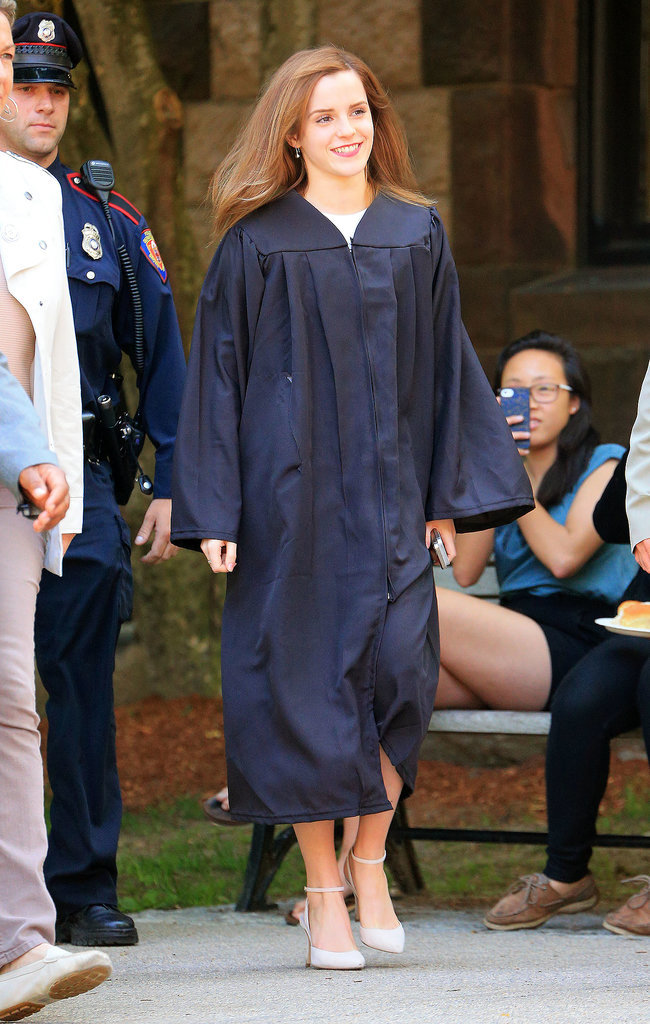 Congratulations Emma! Your hardwork definitely paid off!
Anyway, if you're fancying the white pointed toe pumps of Emma, you might fancy this almost similar pair I got from Zappos – the Bandolino Flashy Pointed Toe Heels.