When I think of Emma Stone, I don't think of the word sexy. Sofia Vergara — yes; but Emma Stone — no. Stylish, sweet, graceful, and elegant would probably be among the words that would come to mind first. However, I believe the actress is trying to change that image by taking on the roll of Sally Bowles for the Broadway revival of Cabaret. Check out these promotional pictures of Emma in sexy lingerie. I honestly think this latest gig will broaden her range as an actress: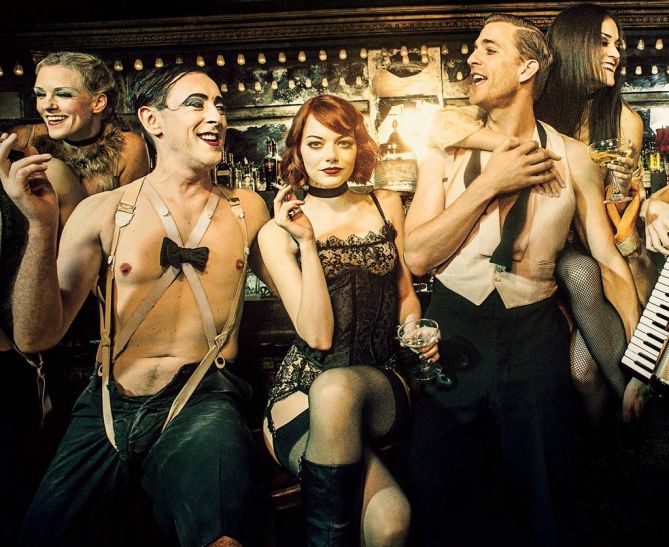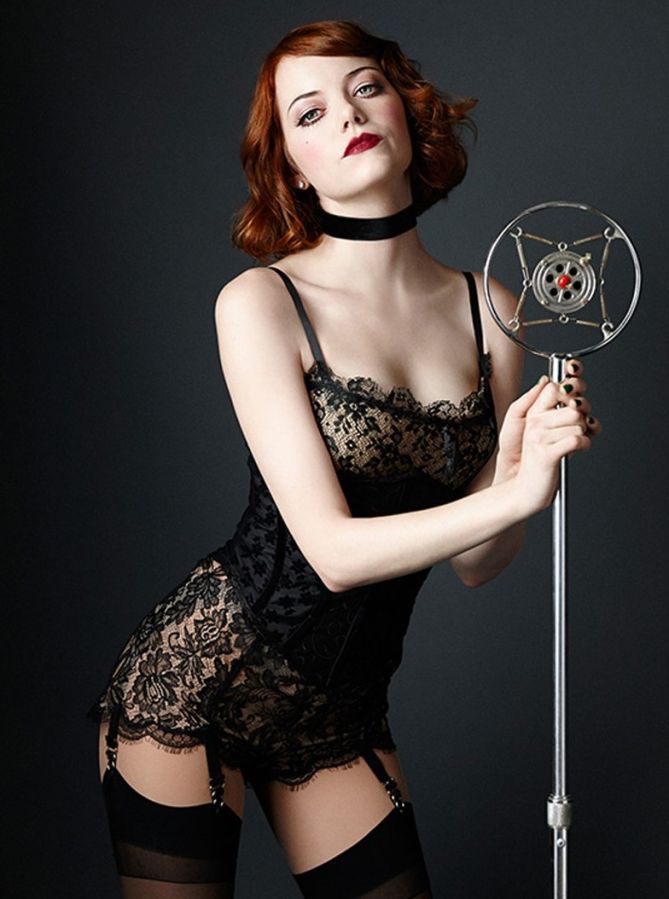 Emma Stone will play the role of Sally Bowles in the Broadway revival of Cabaret 
Emma in a teddy may not have the same "animalistic" effect as, say, Sofia Vergara in the same getup. But she can definitely still heat things up. Would you agree?
Speaking of Emma, the actress was spotted out and about with her man, Andrew Garfield, a couple of weeks back. I found it weird that she tried her best to stay incognito considering her boyfriend was very visible.
Odd behavior aside, I liked the look she put together for the stroll with her man. It was a simple getup, but the extras she used made a big diff. Emma slipped into blue skinny jeans and a black coat for the activity, then styled the look with a floppy hat, a scarf, and a pair of cognac-colored boots for added drama.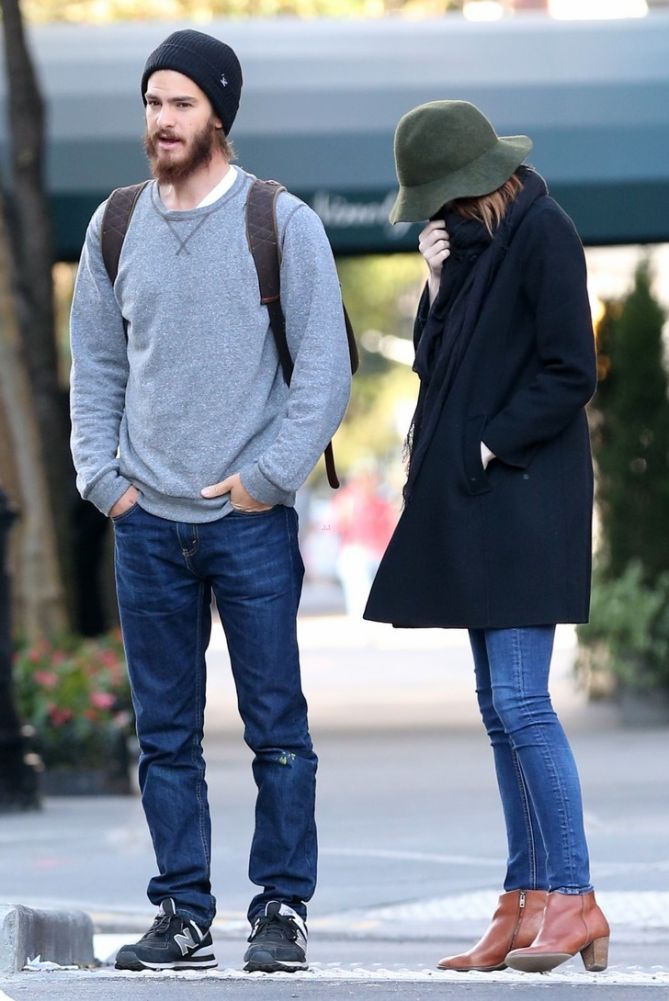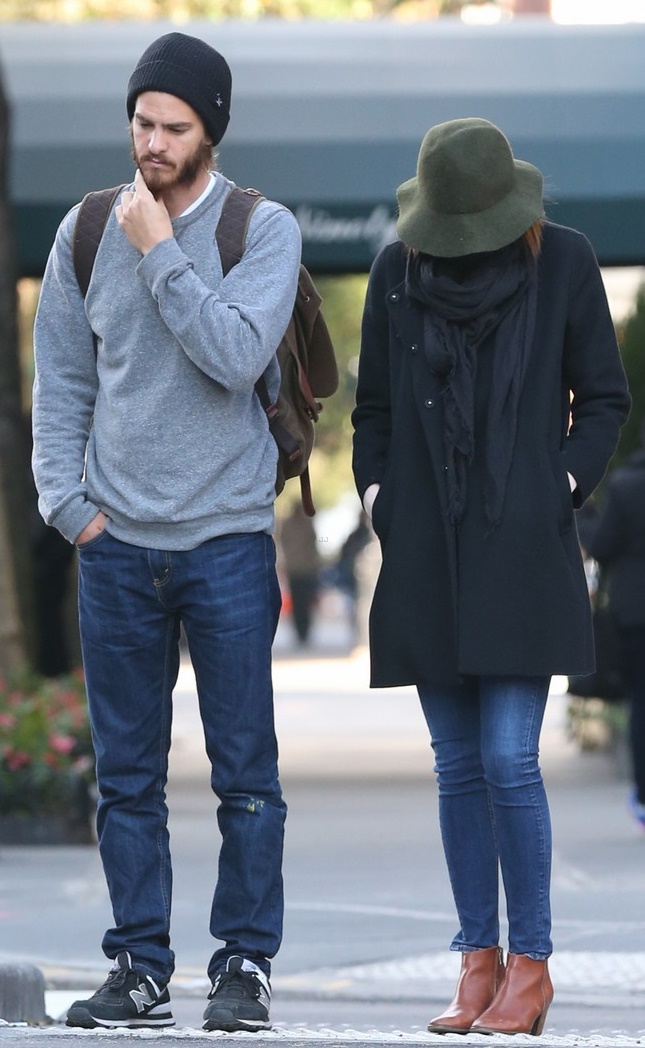 Emma Stone and Andrew Garfield spotted out and about in New York City on October 28, 2014
I like this outfit. It's simple but chic, and those boots really pop out. It's also easy to recreate. Simply grab a floppy hat and a pair of cognac boots and you're all set. Emma's boots are the "Billie" by Madewell. They feature 2.5-inch-tall stacked wooden heels, tapered toes, and short shafts.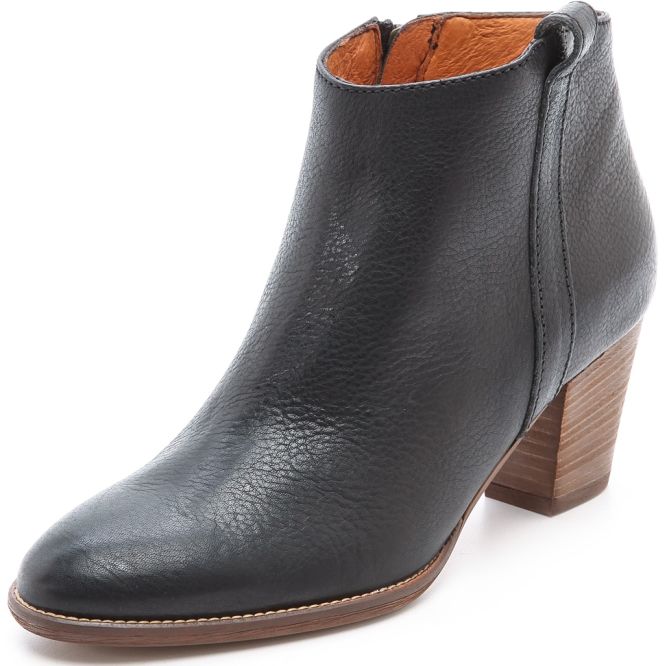 Madewell Billie Boots in Black, $159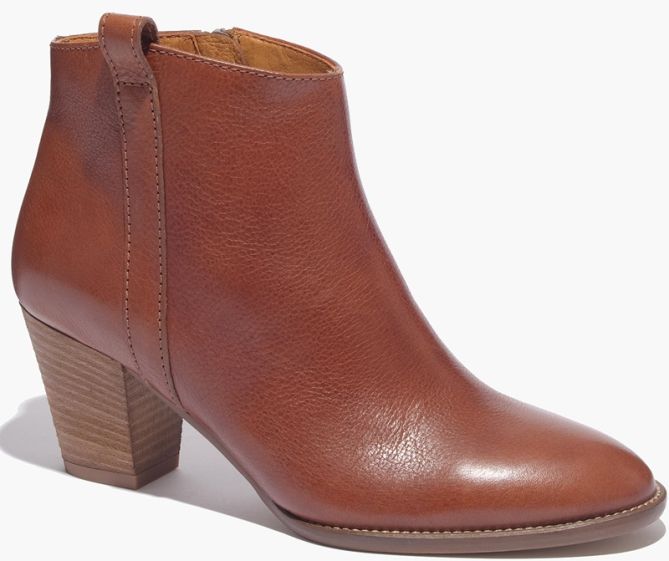 Madewell Billie Boots in Pecan (cognac), $228
You can purchase Emma's boots online if you like what you see here. They retail at $228 on the Madewell website. The black version is also currently on sale over at Shopbop. If you have more room to spend, you can also try this pair from A.P.C.. These boots look more sleek and sophisticated in silhouette: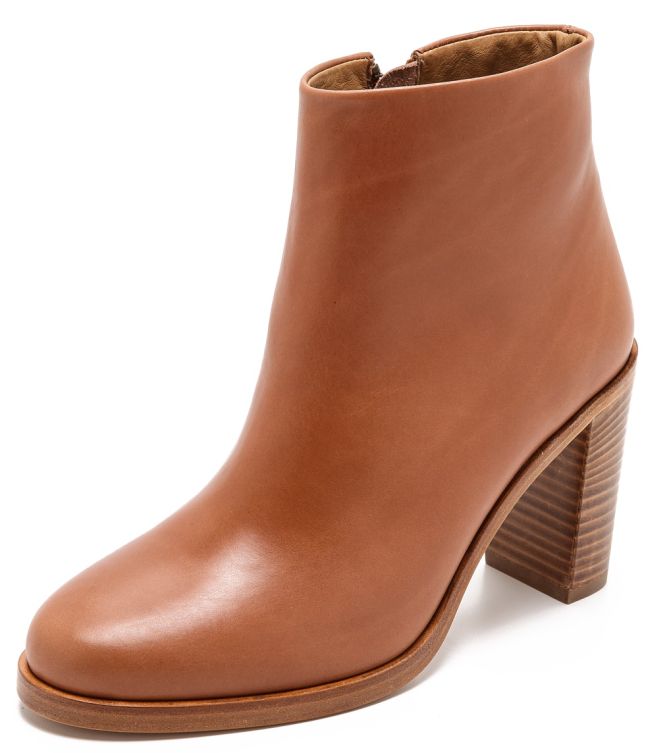 A.P.C. Chic Boots, $530