Emma Stone never really looses her charm. No matter what she wears, she just always hits it off.
In the recently concluded 2015 SAG Awards, the 26-year-old actress was named Best Dress and wowed on the red carpet with her simple yet classy and gorgeous look. Emma wore a tuxedo gown by Dior Couture, featuring a black silk chiffon sheer skirt with a tailored crepe jacket. She paired her menswear-inspired dress with a chic ponytail parted to the side, which revealed her Repossi jewels and ear cuffs. She completed her glamorous getup with a bold red lip color.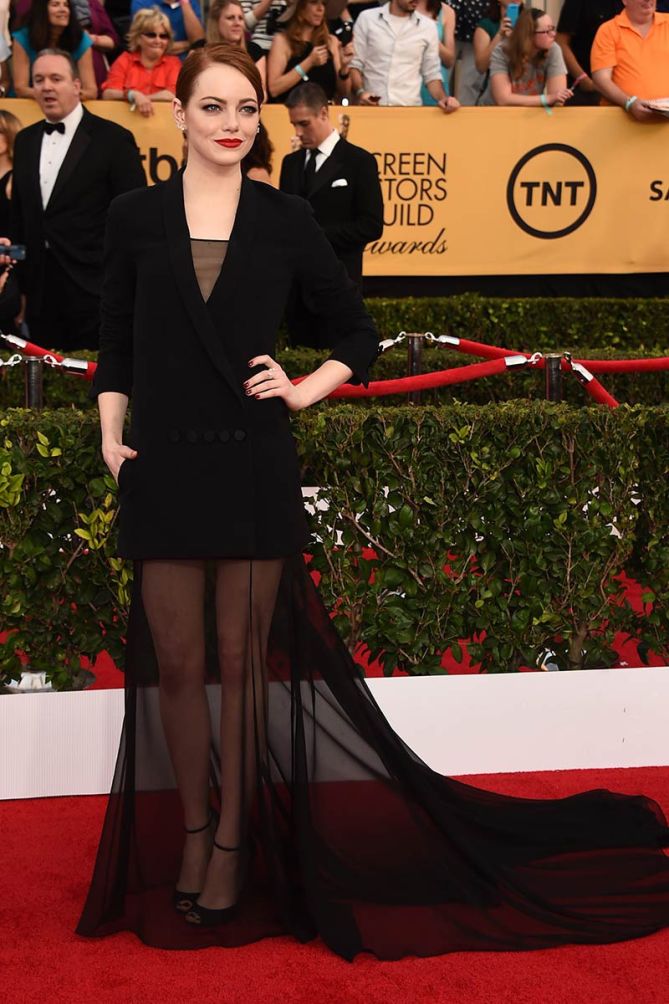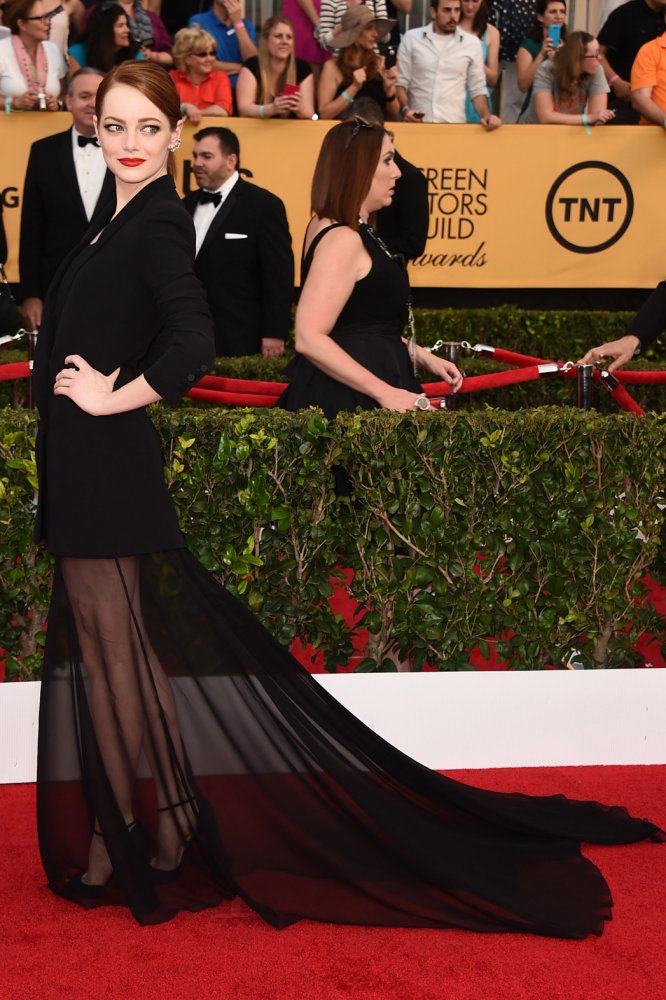 Emma has that aura that exudes confidence that's why she always look good in whatever outfit she wears. Perhaps ask her to wear something trashy and it will still look glamorous and hip because of how she carries herself confidently while in it. She just always dare to be different and she's never afraid to be one.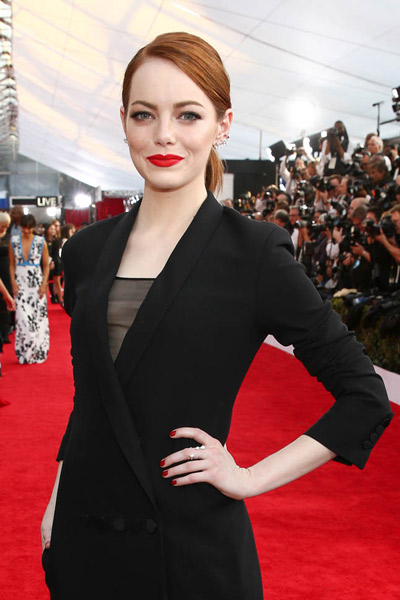 With the rest of the Birdman cast, she won the Outstanding Performance by a Cast in a Motion Picture award. The actress also spoke briefly about performing on Broadway in Cabaret.
Emma finished off her look with a Christian Louboutin Gardnera peep-toe heels which looked just perfect for her tuxedo dress. The Gardnera is available also in Nude and hot pink. Unfortunately, this style is already sold-out in Christian Louboutin site. We are hoping it will be available really soon.