Black never goes out of style. But, it can be boring and monotonous if you don't know how to spice it up.  Like Olivia Palermo, Emma Stone relies on accessories to keep an all-black ensemble interesting.
While out and about with her mother in Beverly Hills on Thursday, the actress went for a colorless head-to-toe getup of cropped skinny jeans teamed with a sleeveless blouse. She then injected dramatic extras into the pairing by way of dark sunnies and some bow-detailed patent pointed flats.
Emma also kept a jacket handy in case she needed to look more polished. Despite the huge frown on her face — probably due to an argument with her mother — the Aloha star looked chic and fabulous in her attire, most especially since the black outfit emphasized her pale complexion and reddish tresses.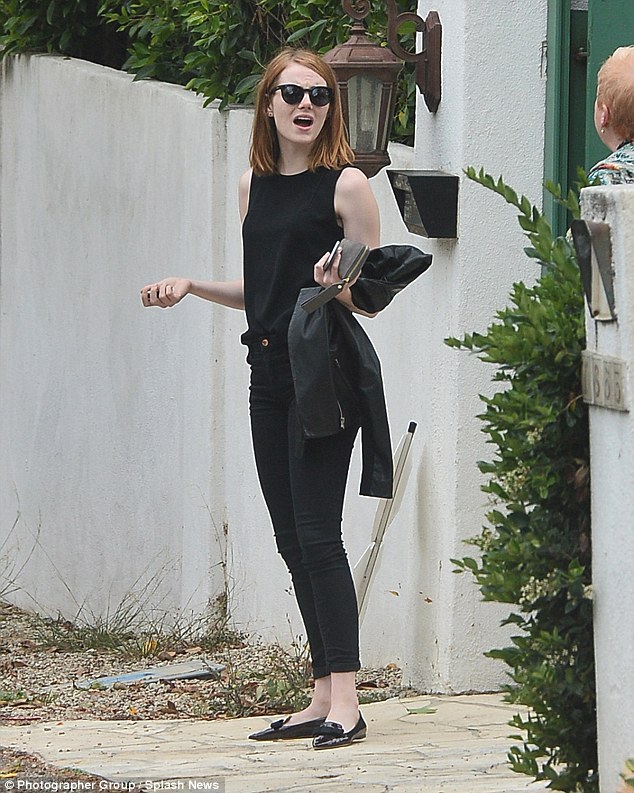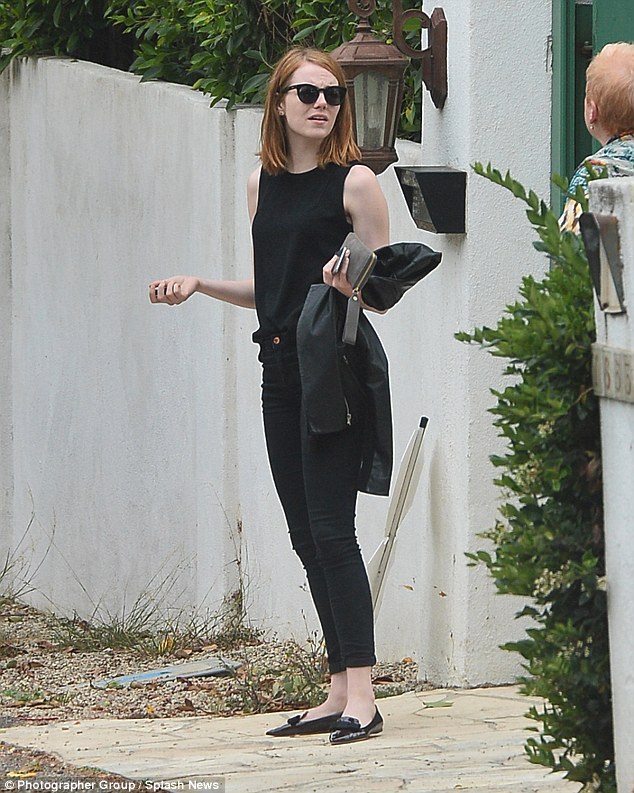 Emma Stone wears an all-black attire while out and about in Beverly Hills with her mother, June 4, 2015
You know what's great about Emma's all-black outfit? It's easy to copy and it's fail-safe. Plus, you don't need to buy expensive pieces to actually replicate the getup.
I don't have the details on Emma's jeans and blouse, but I'm quite sure they're pricey. Her pointed flats appear to be from Jimmy Choo. They're called the "Gala", and below are their many variations ranging from suede to studded, and from metallic to textile: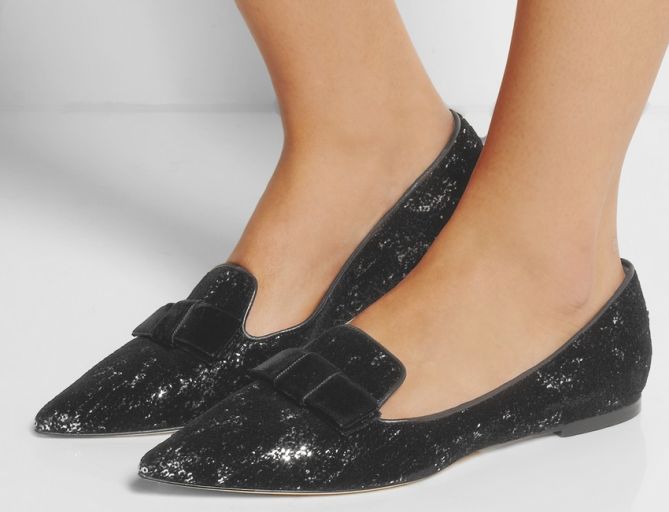 Jimmy Choo Gala Flocked Sequined Bow Flats, $415.50 (was $595)

Jimmy Choo Gala Studded Bow Flats, $950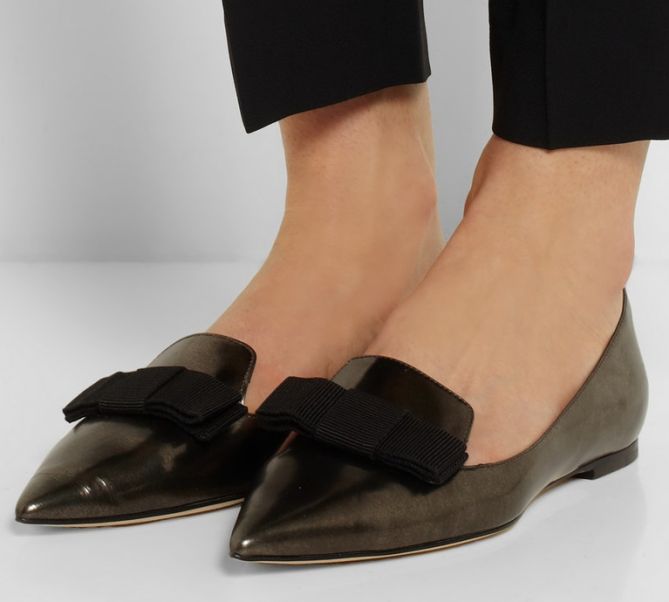 Jimmy Choo Gala Mirrored Leather Bow Flats, $437.50 (was $625)

Jimmy Choo Gala Lame Bow Flats, $595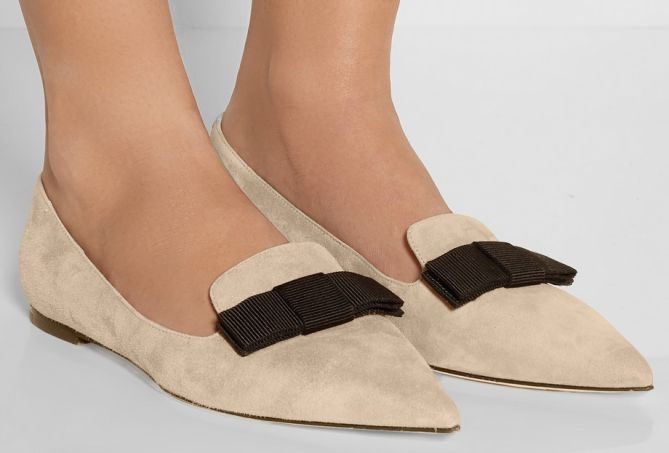 Jimmy Choo Gala Suede Bow Flats, $595
You can find these flats online if you're ready to splurge on a pair. A more pocket-friendly alternative would be these pointed flats from Sole Society. They don't have bows on them, but you can easily remedy that with a bit of DIY. Besides, they will only set you back $65: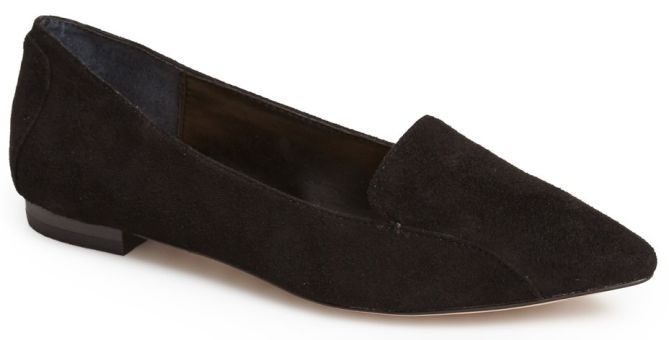 Sole Society Willa Flats, $65