After going bold and nautical in a stripe top and animal print flats, Emma Stone decided it was high time to look elegant, as she stepped out in Manhattan on Friday wearing an all-black ensemble that screamed classy. The outfit was a long black frock detailed with an asymmetric hemline that showcased her slender legs. Emma complemented the number with black suede ankle-strap sandals, a sideswept  updo, and a beige coat. The outfit was very simple and understated, but she looked fabulous nonetheless.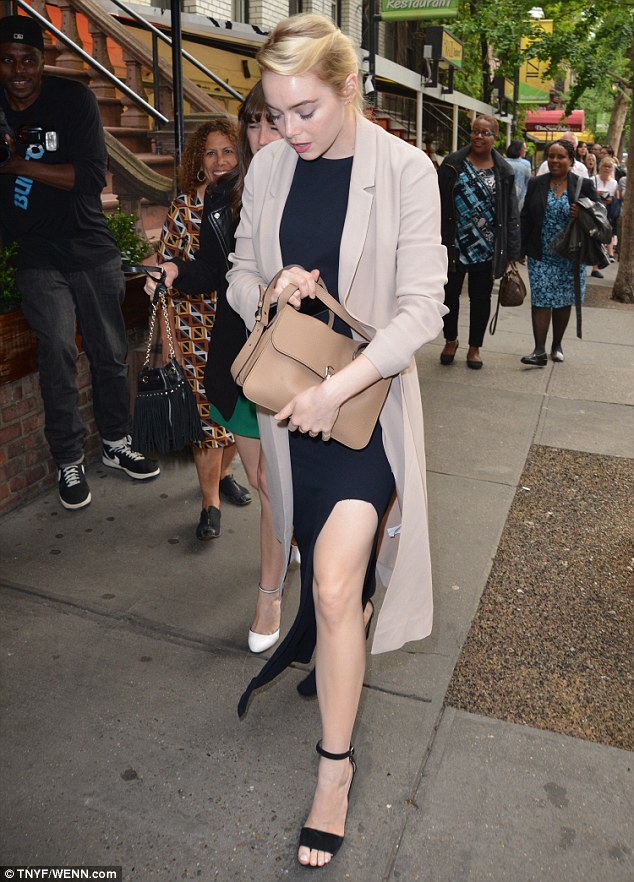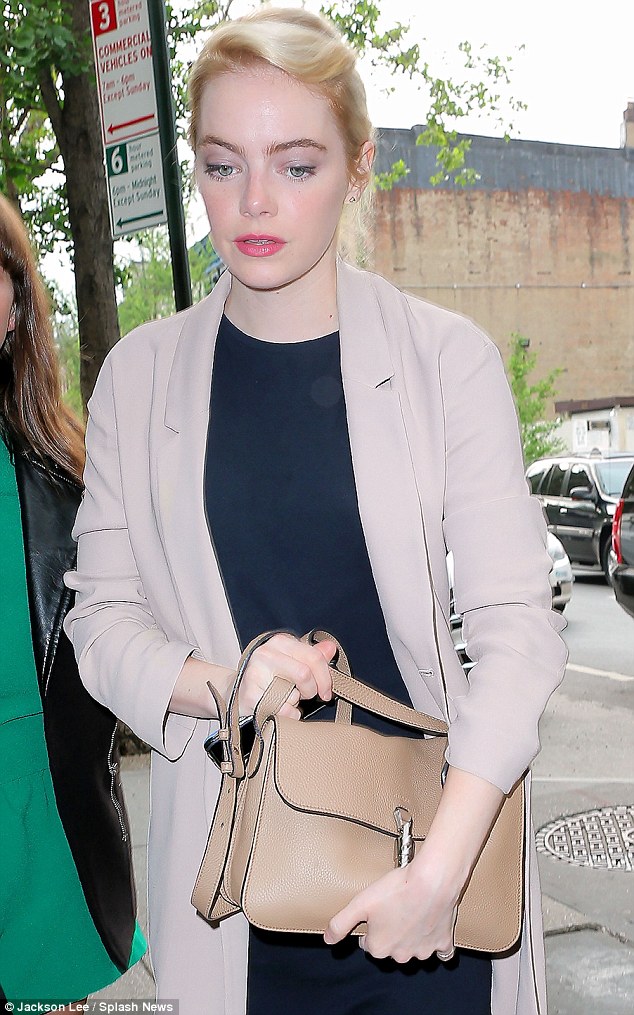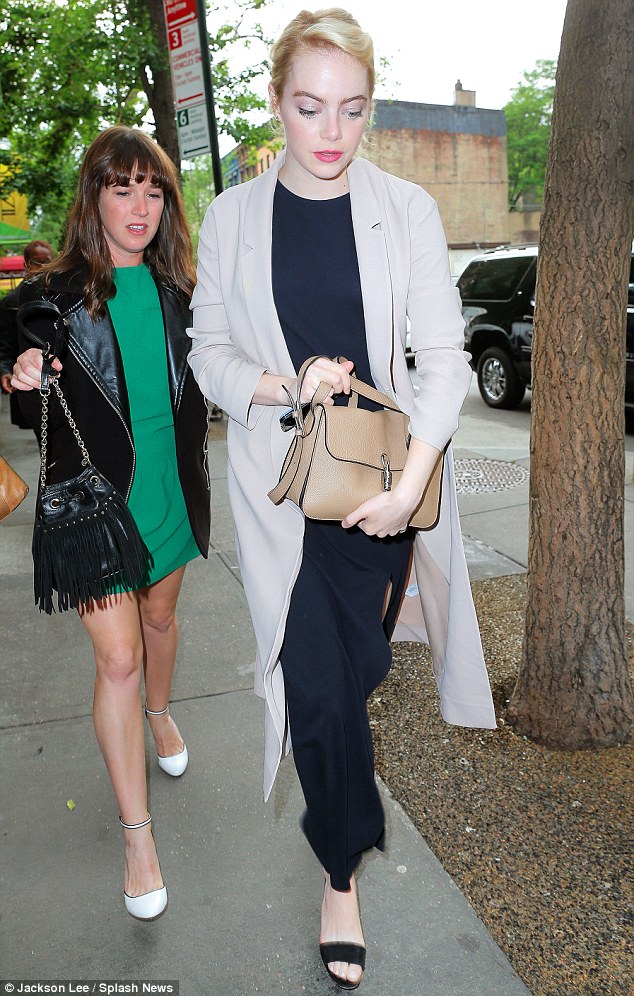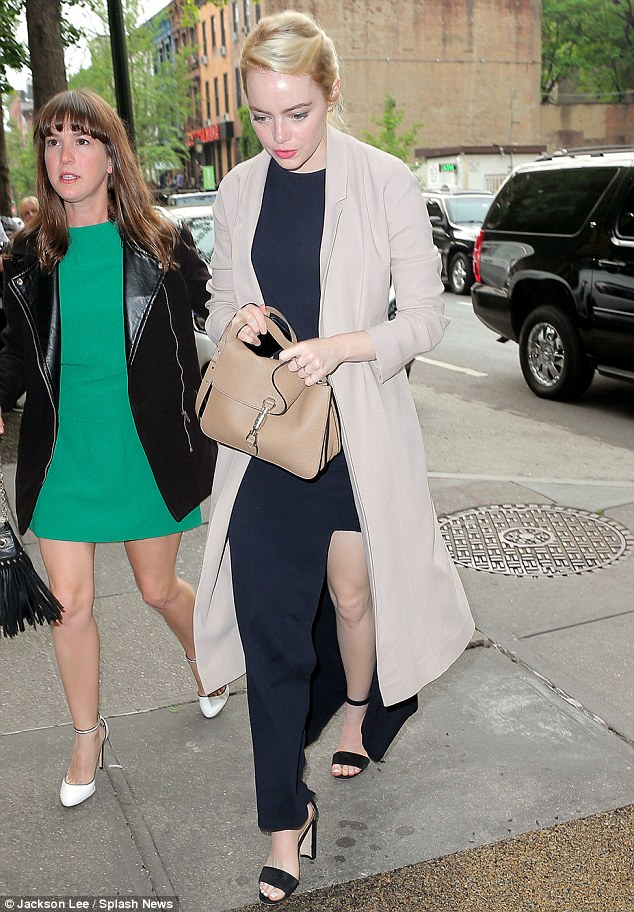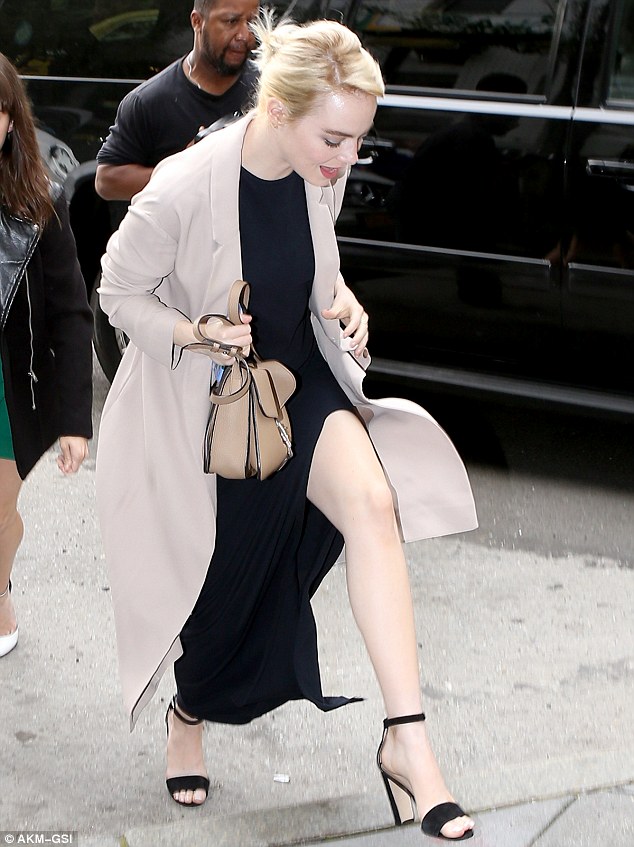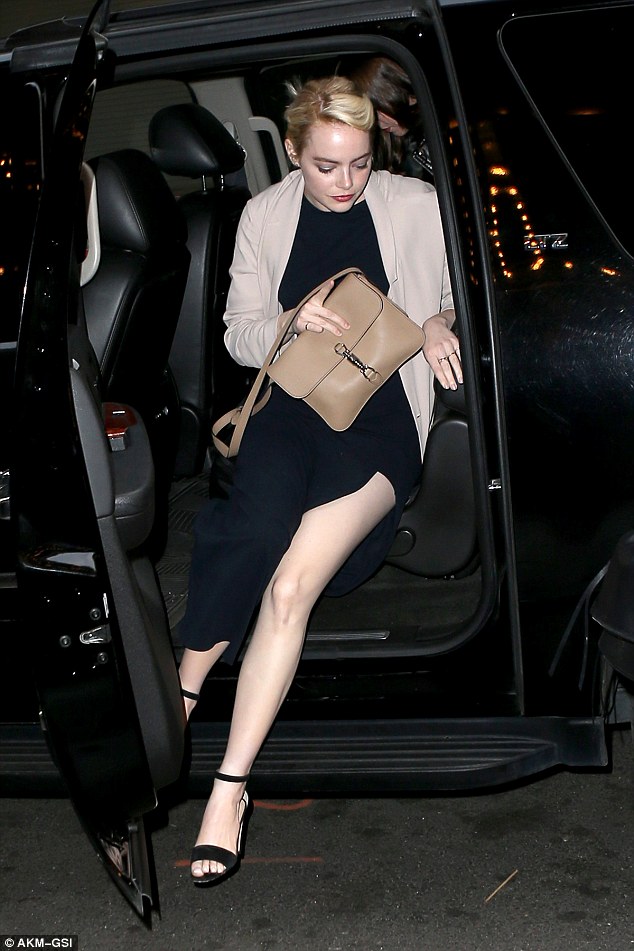 Emma Stone spotted out and about in Manhattan on June 3, 2016
How do you like Emma's latest street style? Do you approve, or do you think she looks too plain?
I like how immaculate she looks, and I love the clean lines of her outfit. Too bad I couldn't find any information on the pieces. In any case, here' s a similar frock from Rachel Zoe that you can use if you like the dress silhouette: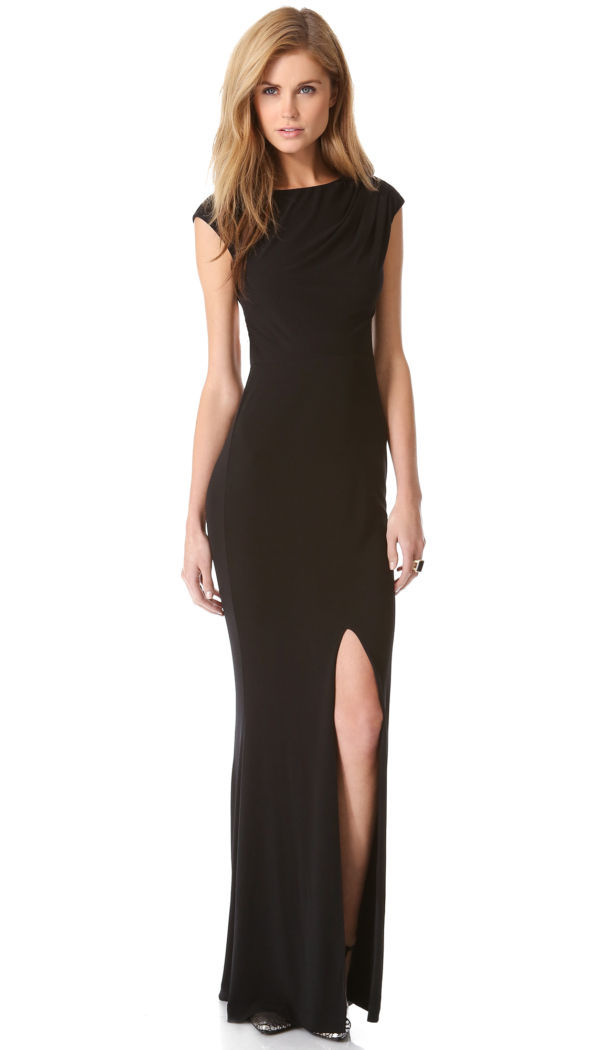 Rachel Zoe Adriana II Mermaid Maxi Dress, $395
Wear the dress with a long beige coat or cardigan and then cap off with black suede ankle-strap sandals to copy Emma's style.
Emma's sandals are the Manolo Blahnik "Lauratopri". They feature thick half-moon heels that are 4-inches tall, and come crafted in black suede. They also feature thin ankle-straps and relatively wide straps on the front. Here's a closer look at the pair: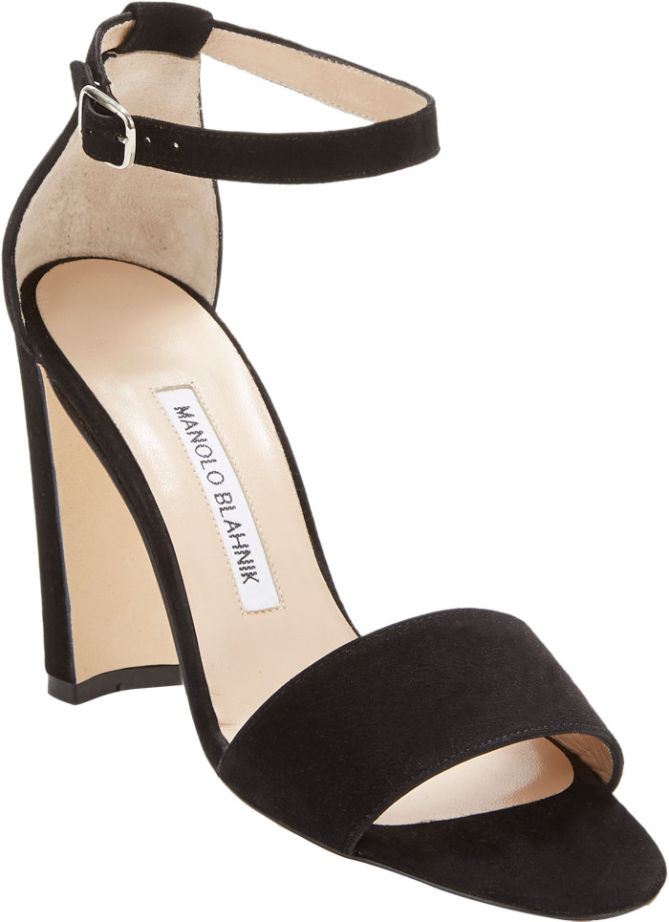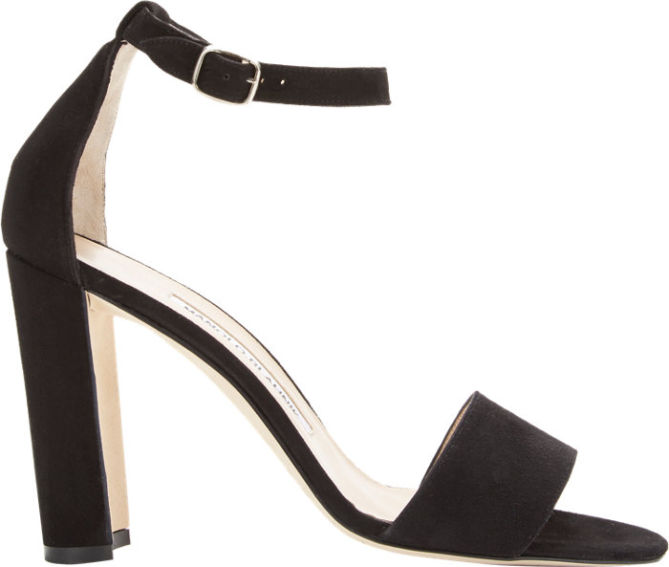 Manolo Blahnik Lauratopri Ankle Strap Sandals, $745
You can find the Lauratopri sandals online. They also come in hot pink, blue suede, denim, metallic, and olive green. They have a more casual look to them because of the chunky heels. A pair will set you back $745. Think they're worth it?