Emma Roberts has a new favorite pair of boots, and she likes using them for running errands. Actually, she probably likes using them, period. After all, they are new, and they are edgy, so I can understand why.
The young actress was spotted wearing them while grabbing some coffee on Tuesday, and then she wore the shoes again on Thursday. Her first look was a casual ensemble of jeans, t-shirt, jacket, and a beanie. But the second outfit was more feminine. She teamed the boots with a floral maxi dress and round rimmed eyewear.
Both looked good on Emma, of course. But to make this post more fun, how about I ask you to pick which outfit looks better with her new studded boots instead?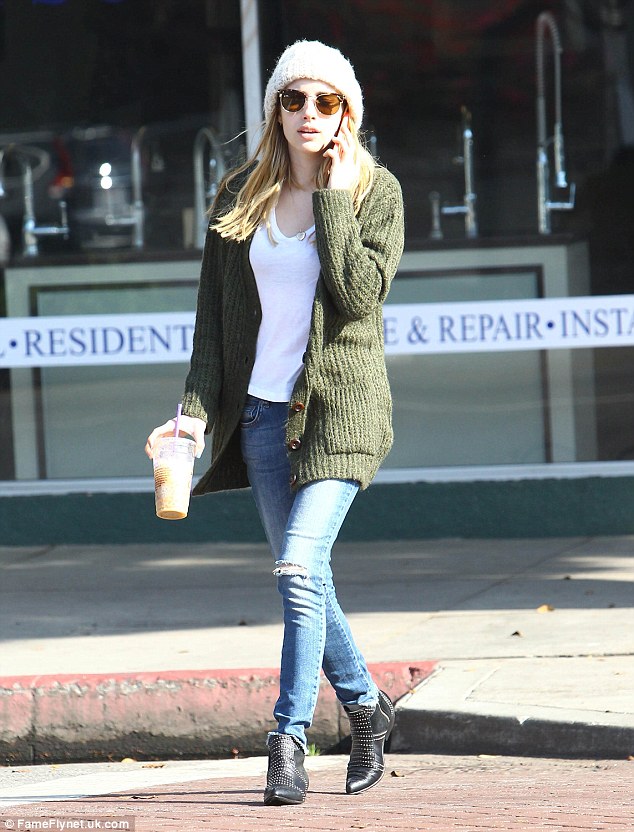 Emma Roberts grabs some coffee while in Los Angeles on Tuesday, January 13, 2015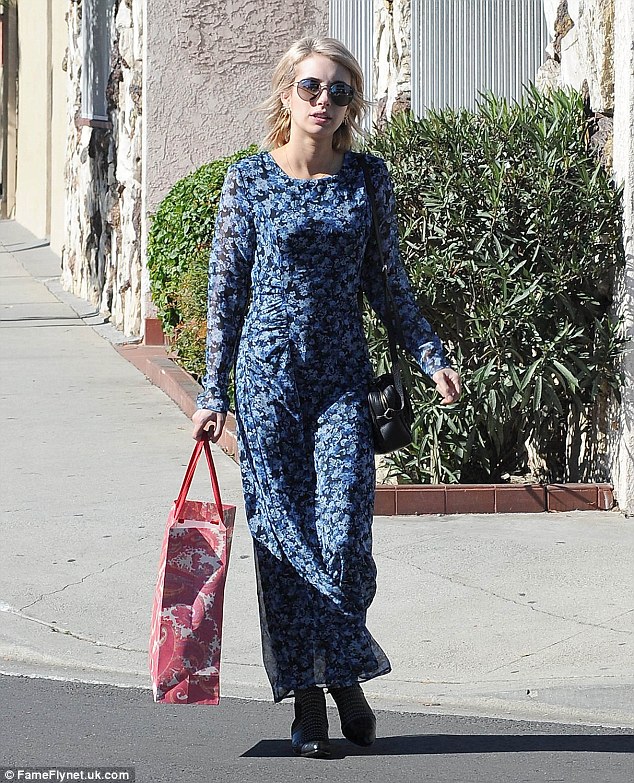 Emma Roberts wears a floral dress with her boots while running errands in West Hollywood on January 15, 2015
So which outfit looks better with those studded boots?
Emma's new boots are by Anine Bing. They're Western inspired, but sprinkled with a dose of edge via a million studs.. The boots also feature pointed toes, suede panels on the sides, decorative stitching on the front, and short stacked heels: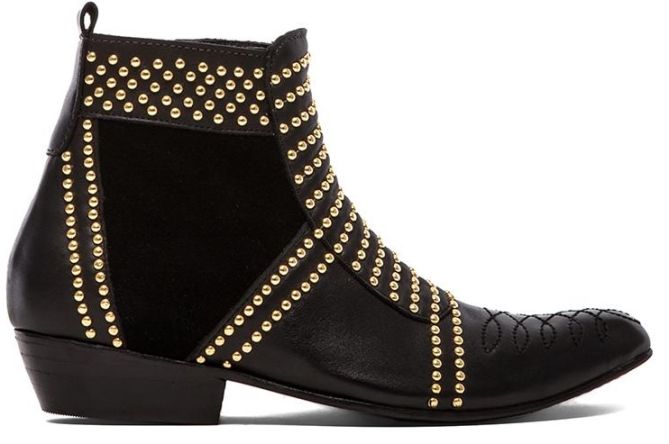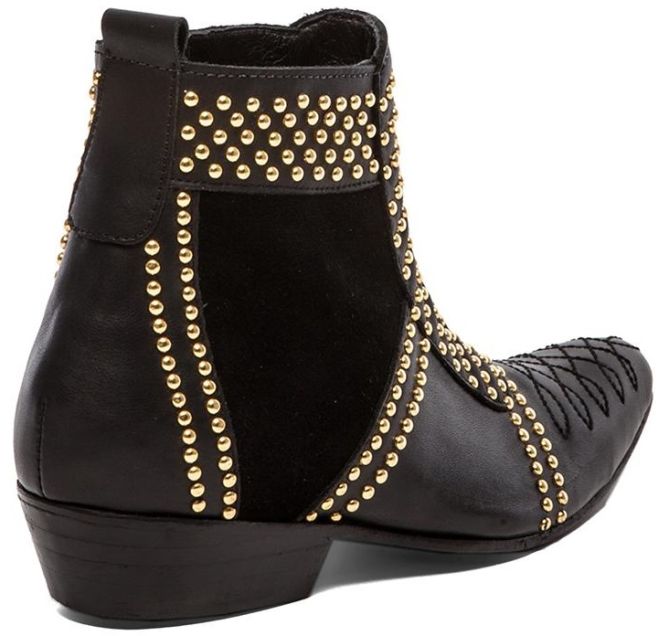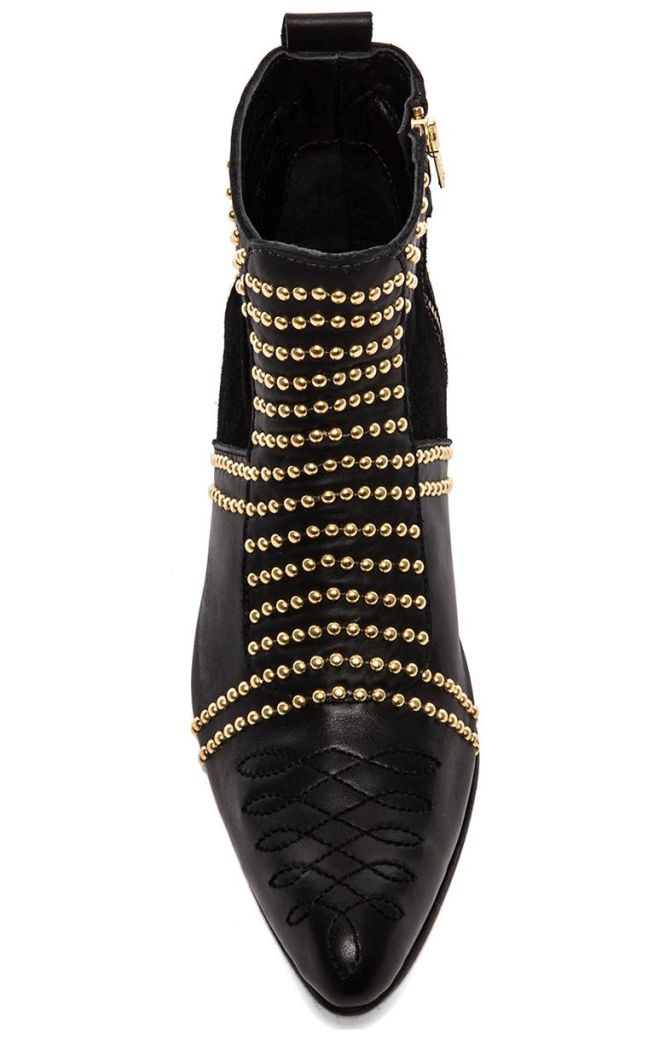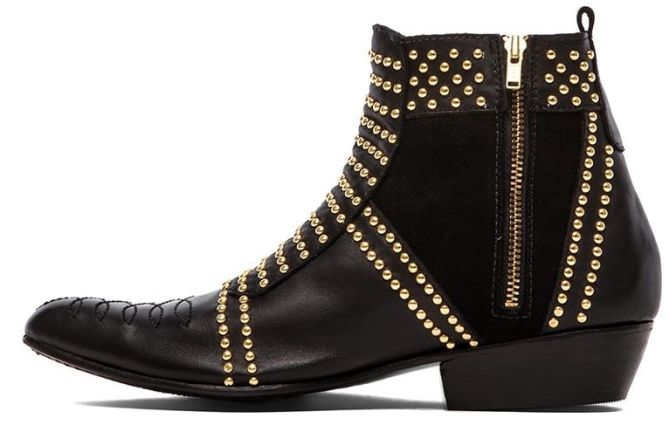 Anine Bing Studded Boots, $699
Do you like what you see?
The boots are already sold out online, but you're welcome to do a physical search. Personally, they remind me of the Chloe Suzanna boots, except that they cost half as much.
If you're not too picky, here's another alternative from IRO. These are just as pricey at $539, but they may give you the fix: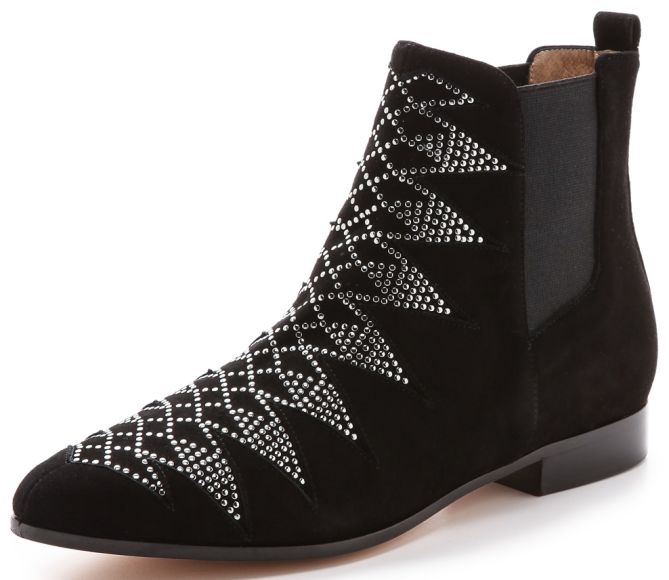 IRO Kim Studded Boots, $549 (was $770)