I like Emma Roberts. I know, she has that haughty air about her. But seriously, though, I love her for her fashion sense. She's got amazing style, which explains why glossies love to feature her and labels enjoy dressing her up.
During a panel interview for her new TV series held in Beverly Hills last week, The Scream Queens star impressed onlookers as she arrived at the event in head-to-toe bordeaux, teaming a blood red cutout halter dress with matching sky-high platform sandals and nail polish. Co-stars like Jamie Lee Curtis, Niecy Nash, Abigail Breslin, and Lea Michele were in attendance, but Emma stood out from the pack with her striking ensemble. She literally looked like a vampy vixen!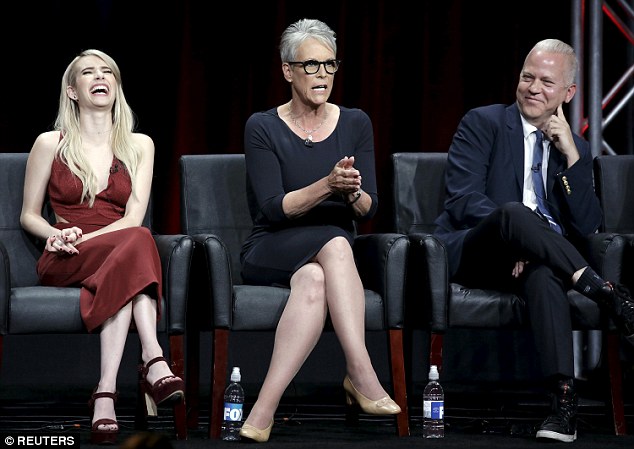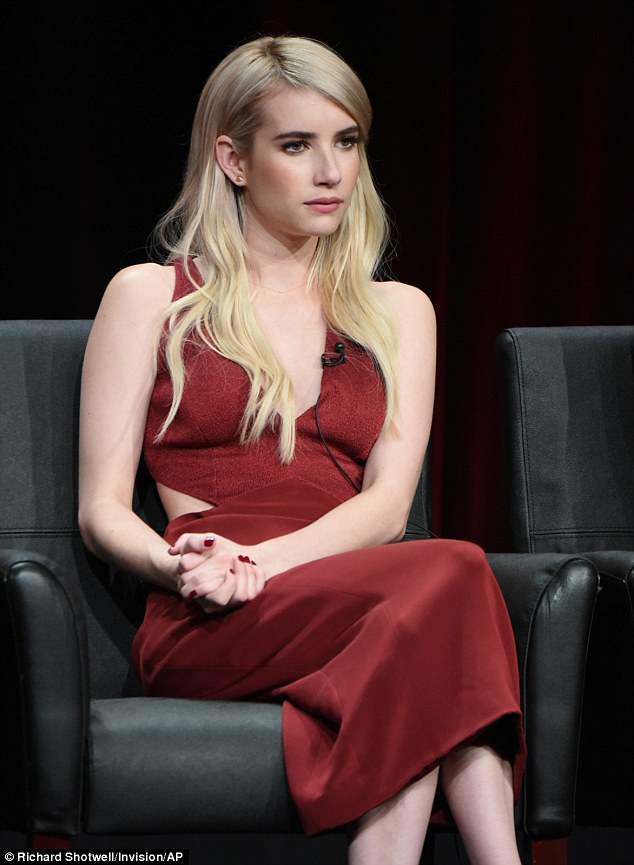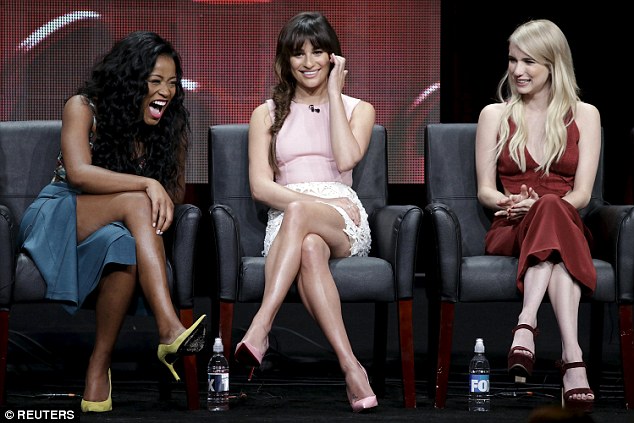 Emma Roberts attends a panel interview for her new TV series, Scream Queens, in Beverly Hills, August 6, 2015
I love how the red brings out her light and creamy complexion. The outfit is simple, but it's elegant, edgy, and sexy. Would you agree?
Emma's frock is from Kempner's fall 2015 collection while her sandals are from Paul Andrew. Below is a closer look at the pair. The 70's-inspired "Sienna" feature plush kidskin suede uppers, slim ankle straps, and chunky heels that are 5.75 inches tall: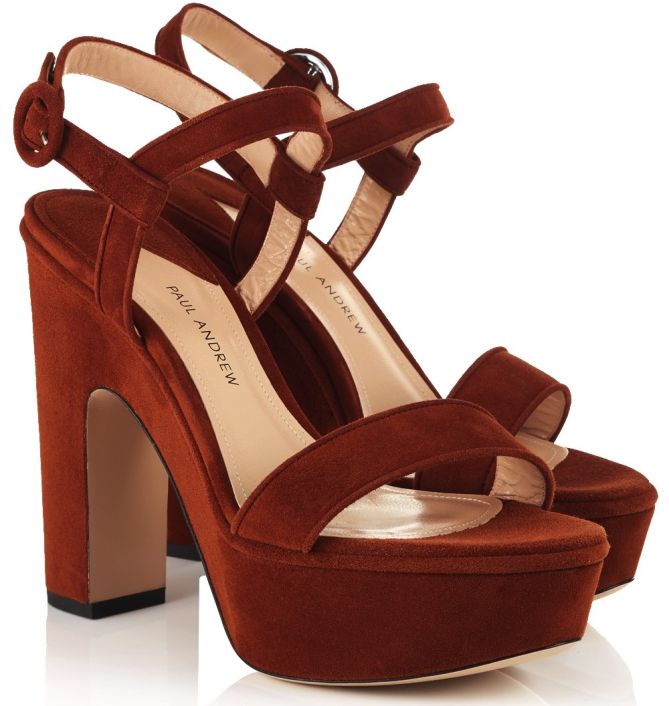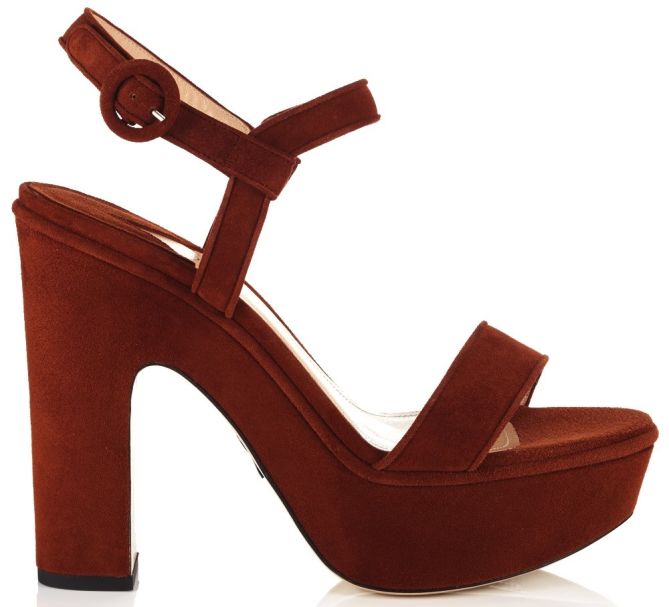 Paul Andrew Sienna Platform Sandals, $845
There's something about suede and velvet footwear that makes them look ultra expensive. I'm no fan of chunky heels, but these sandals are calling out to me. Too bad they retail at a pricey $845.
A few days after the panel interview, Emma was once again spotted looking fabulous. This time, however, she looked like a mod maven as she partied the night away with Hilary Duff (who knew they were close?!) at Chateau Marmont.
For the "girls night out", Emma slipped into a short beige leather skirt and a black high-neck crop top. She then finished the mix with a red mini bag and a pair of vintage-inspired strappy colorblock pumps.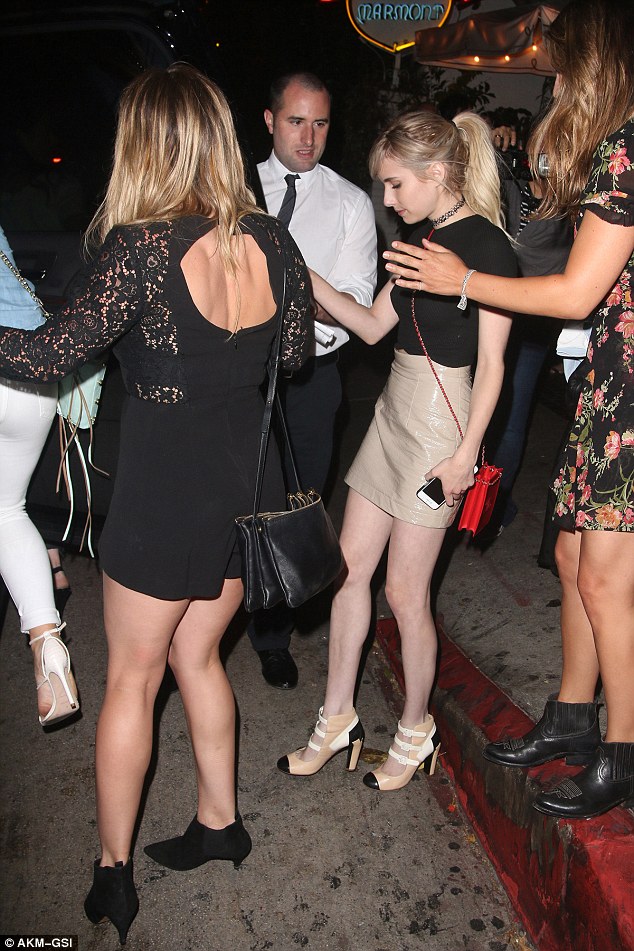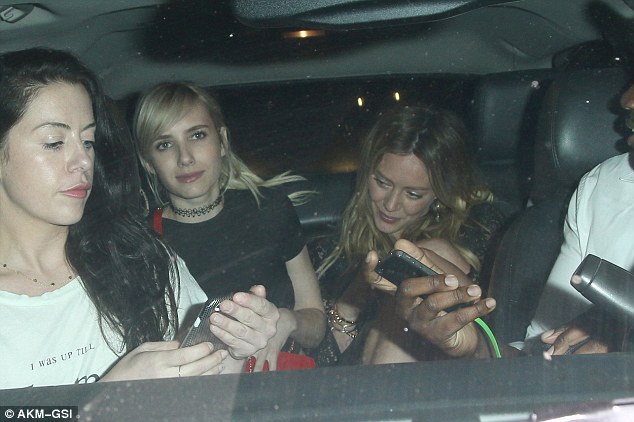 Emma Roberts and Hilary Duff spotted hanging out at Chateau Marmont on August 8, 2015
Like I said, the girl can dress. She's got impeccable style, in my opinion. Between the two outfits, which do you like best? And which footwear do you fancy more?
I couldn't find any details on Emma's second outfit, but her strappy mary jane pumps are reportedly from Chanel's spring 2013 collection. I can't officially confirm that info at the moment because I couldn't find the shoes in Chanel's runway collection. In any case, I did come across a product shot to give you a better look:

Emma's Chanel pumps from spring 2013
I doubt if you can find a pair that would be just as unique. But here's a strappy colorblock alternative you can check out just in case:
French Connection Melody Sandals, $66 (was $145)