They say women who are flat-chested are in a better position to wear cleavage-baring garments. Do you agree to this?
I think I see the logic behind it. If you are full on top, chances are, you will look a little vulgar in something so low-cut. Think of someone like Kim Kardashian versus a thin supermodel wearing Jennifer Lopez' famous green Roberto Cavalli gown from year 2000. Can you imagine how different the two will look?
Speaking of Jennifer, the reason why she pulled off that frock without looking like a hooker was because of her decent breast size. They weren't too large, nor were they too small.
Emma Roberts, with her waif-like figure, took the plunge in an extremely low-cut jumpsuit while out promoting her new movie, Nerve, over the weekend. The onesie was made of soft striped fabric that clung to her body as she moved and headed into a restaurant to meet co-star, Dave Franco. Complementing the getup was a pair of multicolored sandals that matched the suit. She wore zero jewelry, but opted for pink lip color to brighten up her face.
It was actually amazing how Emma managed to keep the outfit in place. I have no doubt the Scream Queens star stopped traffic as she went about her business on Sunday.  Not surprisingly, she pulled off the getup with no issues. And no, she did not look tacky at all.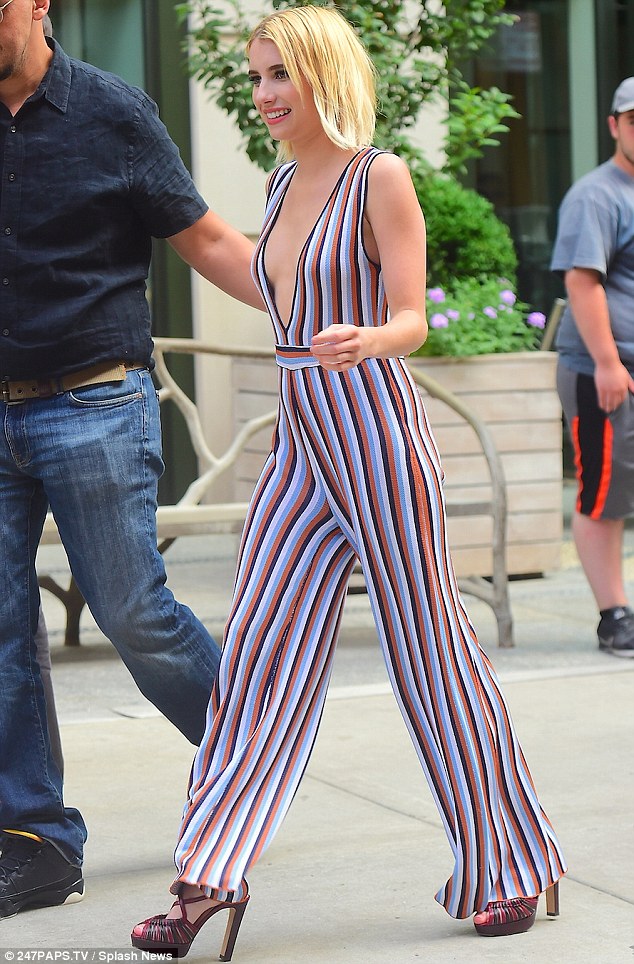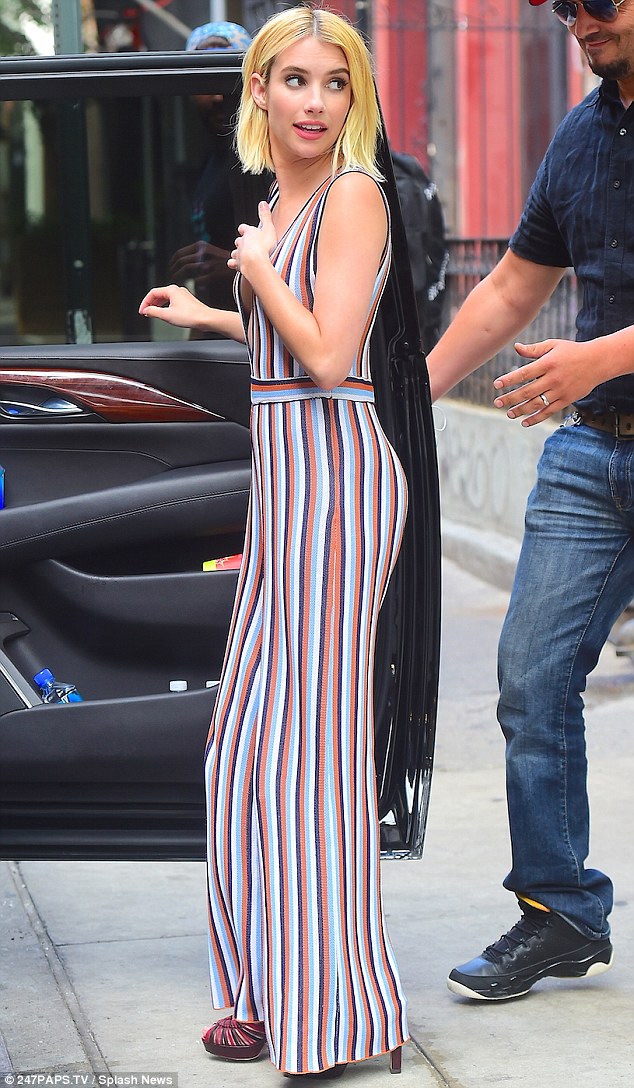 Emma Roberts takes the plunge in super low-cut jumpsuit while promoting Nerve in New York on July 10, 2016
How do you like Emma's daring New York style? Do you approve? Think you can sport something as sexy this summer?
The striped jumpsuit is from Ph5. You can find it on the label's website. It is crafted from rayon jacquard knit and retails at an accessible $315.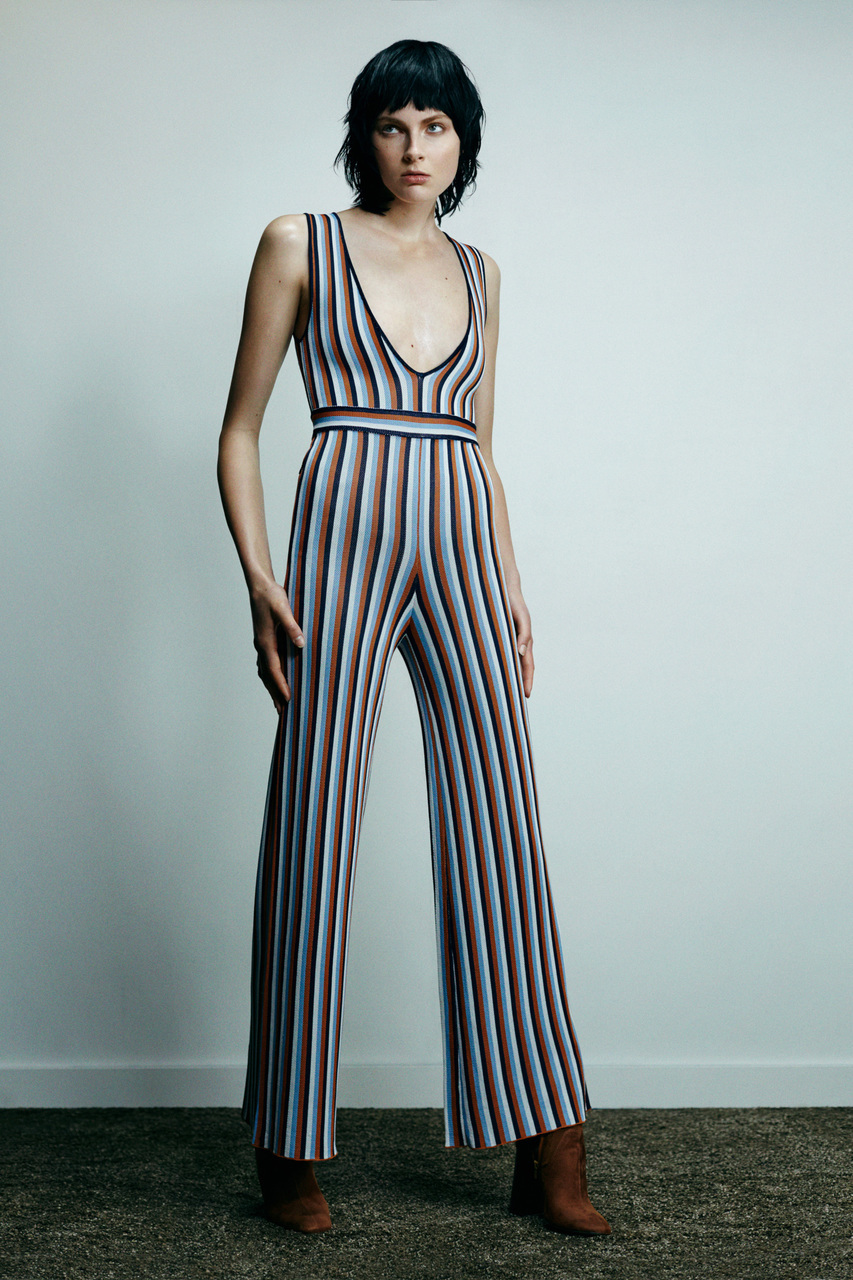 Ph5 Ryker Striped Knit Jumpsuit, $315
What I love most about Emma's outfit, however, are the shoes. I like the bi-color treatment on the straps, as well as the slender and feminine silhouette. They feature platforms but they don't look chunky — a perfect mix in my book.
Emma's multicolored sandals are from L.K. Bennett. They're crafted from leather all throughout, are made in Spain, and feature a very unique design you don't often see. You can easily score the shoes online if you fancy them. They retail at $475. They also come in plain black.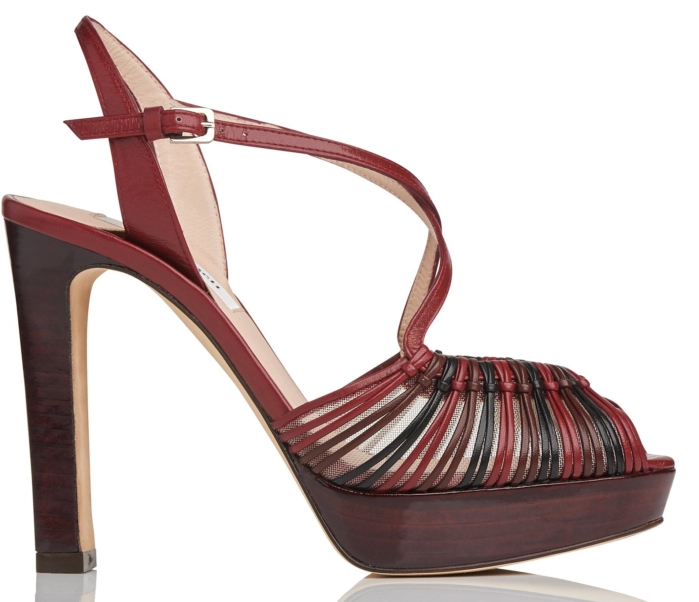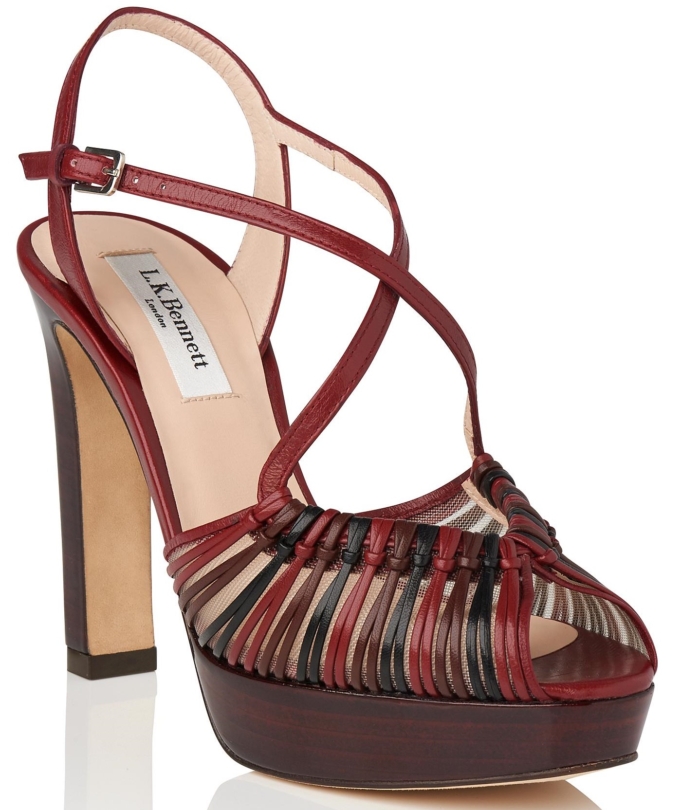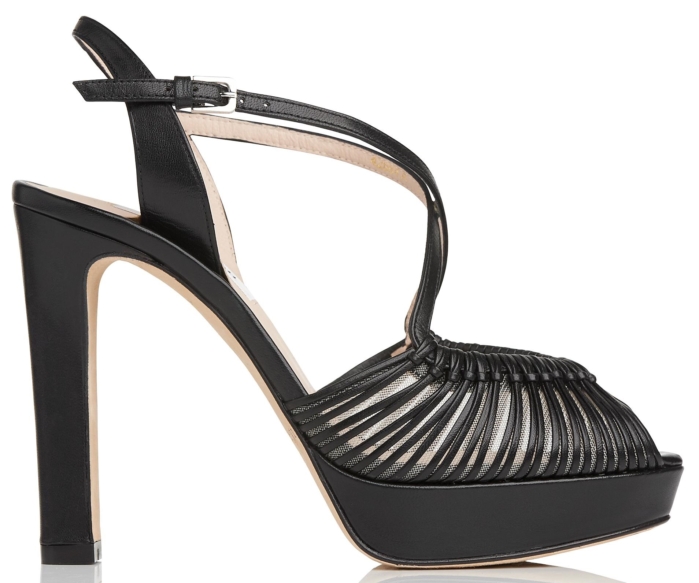 L.K. Bennett Silvia Sandals in Merlot, $475