Merry Christmas everyone!
And because it's Christmas, I thought I'd feature some bright red shoes today. Though that's not all, I thought I'd share with you how you can wear them with flared jeans.
Yes, what a combination, right? Will it work?
Well, yes. And you can look glamorous in it too. Simply take a cue from Emma Roberts, who was spotted sporting the mix while out and about in Los Angeles on Wednesday. The Scream Queens star decked herself in a printed silk blouse and high-waisted cropped flared jeans for the outing. She then capped off the combo with dark sunglasses and a pair of vintage-inspired bright red low-heeled retro pumps for added drama.
I never thought such a combination could look so fabulous and chic, but it did on Emma. Take a look: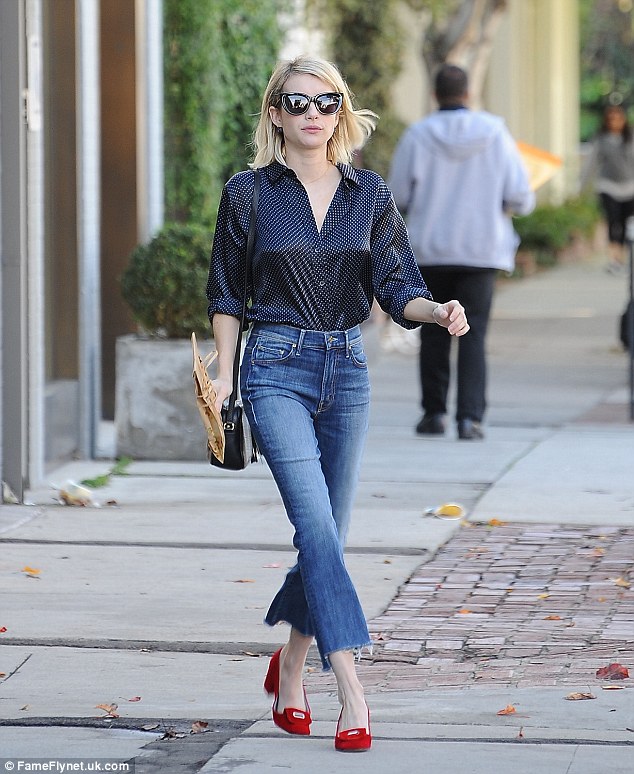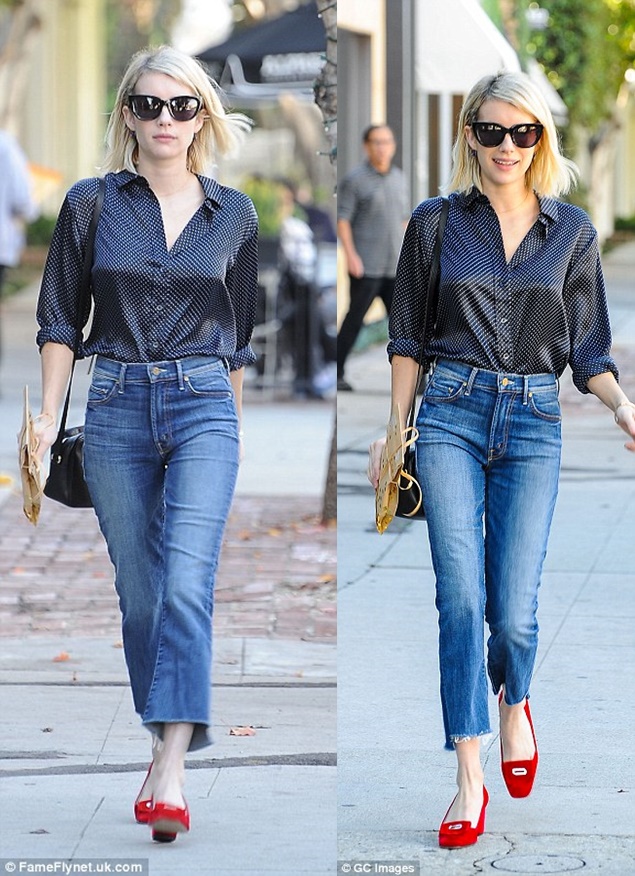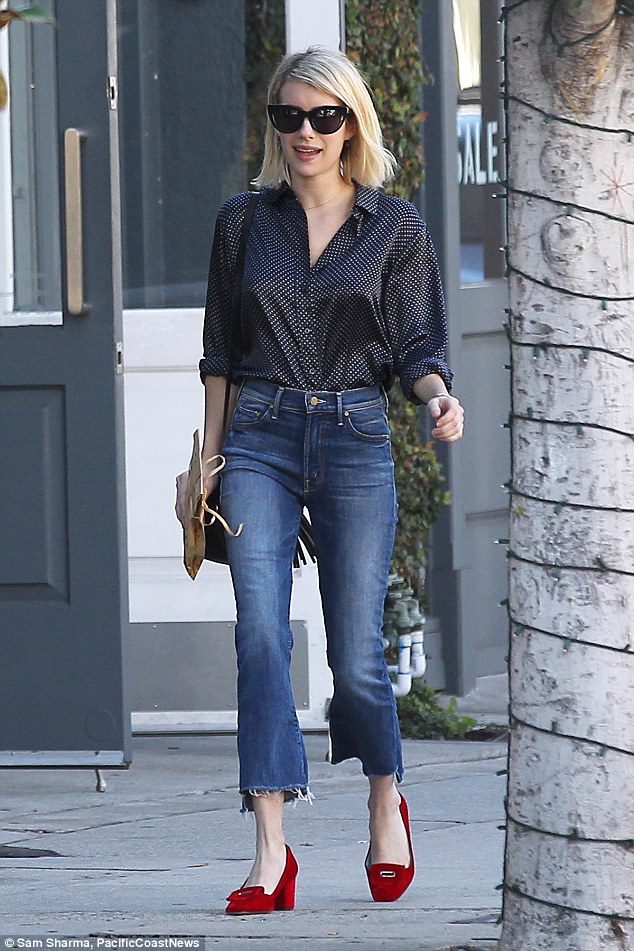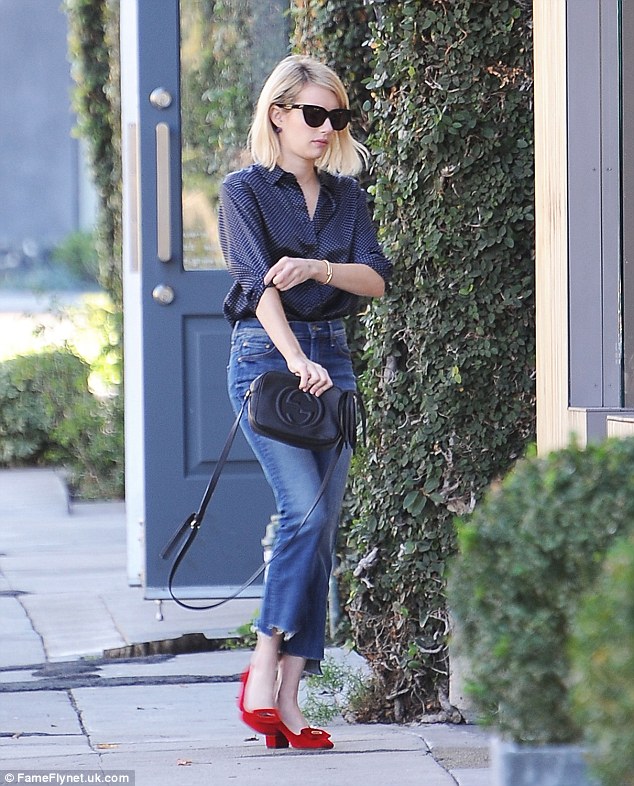 Emma Roberts spotted out and about in Los Angeles in red retro pumps and cropped flared jeans, December 23, 2015
As you can see, the jeans are raw at the hem and they're cropped, but Emma made them look glamorous by wearing them with a silk blouse tucked under, and a pair of red pumps. Do you think you'll be copying this outfit anytime soon?
I know I will, and I think you should give it a try as well.
Emma's jeans are from a label called Mother. They have that mom-jean silhouette, but Emma somehow turned that around and make them look stylish. Her top is from the Alexa Chung x AG collab line. It's quite a pricey piece too: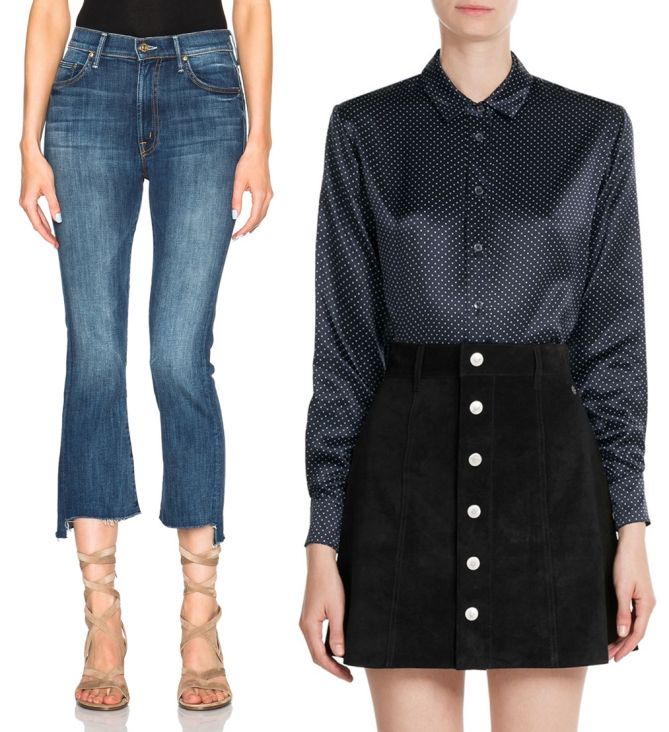 Mother Insider Crop Step Fray Jeans, $228 / Alexa Chung for AG Dottie Shirt, $276 (was $395)
Her purse is obviously from Gucci while her sunnies are from a brand called Sunday Somewhere. I've included the pieces below in case you wish to grab 'em: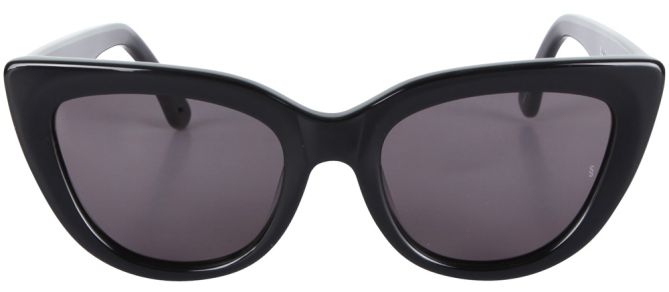 Sunday Somewhere Laura Sunglasses, $280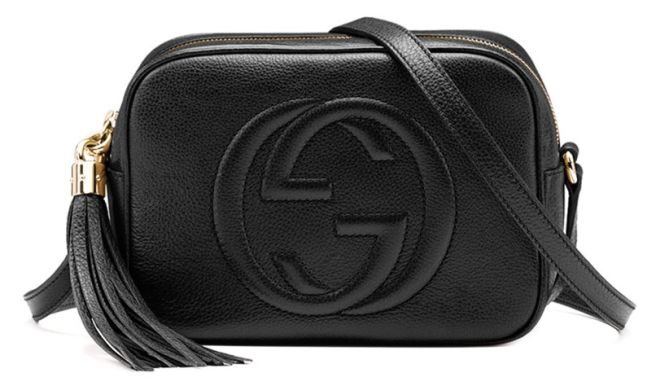 Gucci Disco Bag, $980
And as for Emma's red "dorothy" shoes, they're reportedly from Topshop. They're crafted from rich suede leather and feature square toes, metal-trimmed foldover trim at the vamps, and low block heels. They are from the Unique line and are retro in design, so they really give the ensemble that old-worldly feel.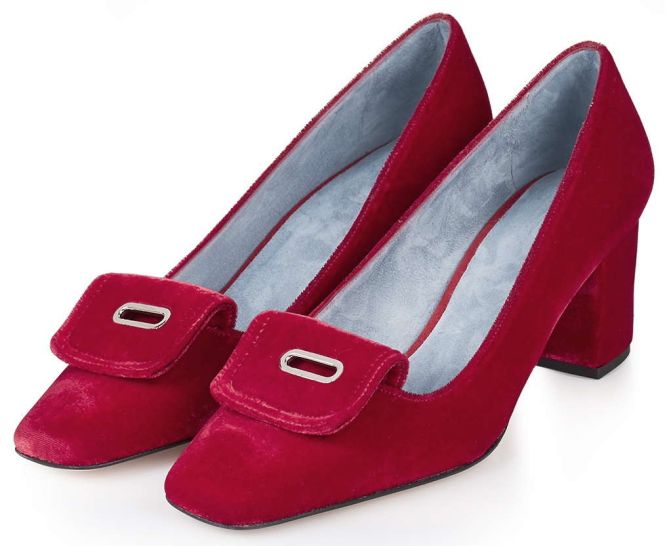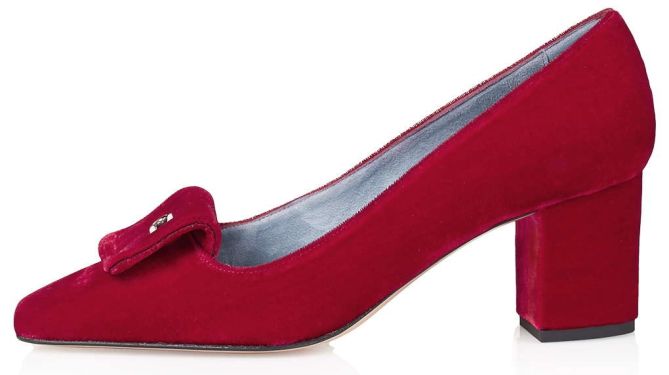 Topshop Unique Low Heeled Court Shoes, sold out
It's quite unfortunate that the shoes are already sold out. If you like the silhouette, you can grab the taller version in yellow or black. They're on sale too:
Topshop Unique Court Shoes, $130 (was $250)
And if you fancy stealing Emma's latest street style, simply look for a pair of low-heeled square-toed red pumps and some cropped flared jeans, then style 'em like Emma here.