Looks like Emma Roberts has a new favorite shoe style this summer. The young actress was spotted wearing the same sandals but in different colors while promoting her new movie, Nerve, in New York this week.
On Tuesday she appeared on What What Happens with talk-show host, Andy Cohen. For the guesting, Emma wore a dazzling frock in silver and black that came detailed with fringes at the bottom. She then teamed the getup with sexy black ankle-tie sandals.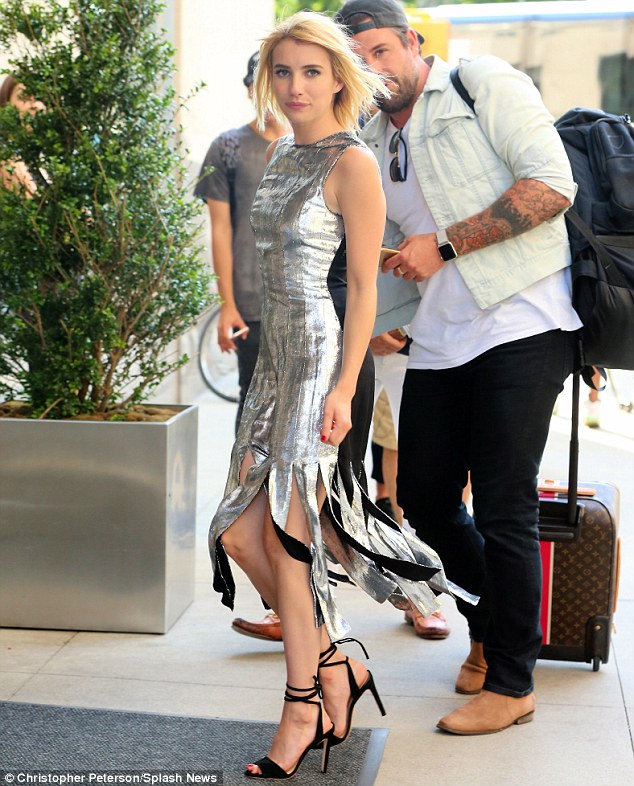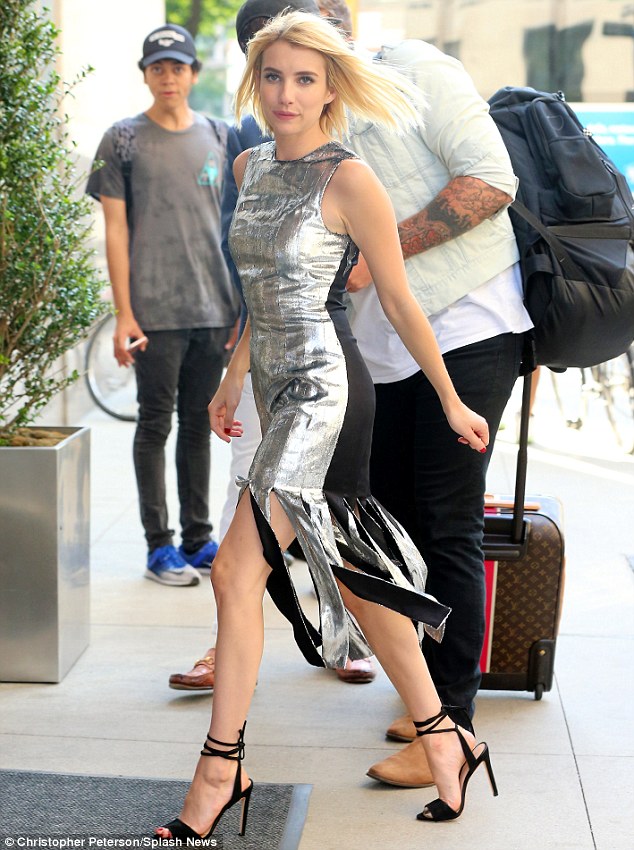 Emma Roberts appears on Watch What Happens with Andy Cohen on July 12, 2016
The Scream Queens star then proceeded to appear at the AOL Build Speaker Series, where she wore a peach lace frock and the same style of shoes, but in orange red color.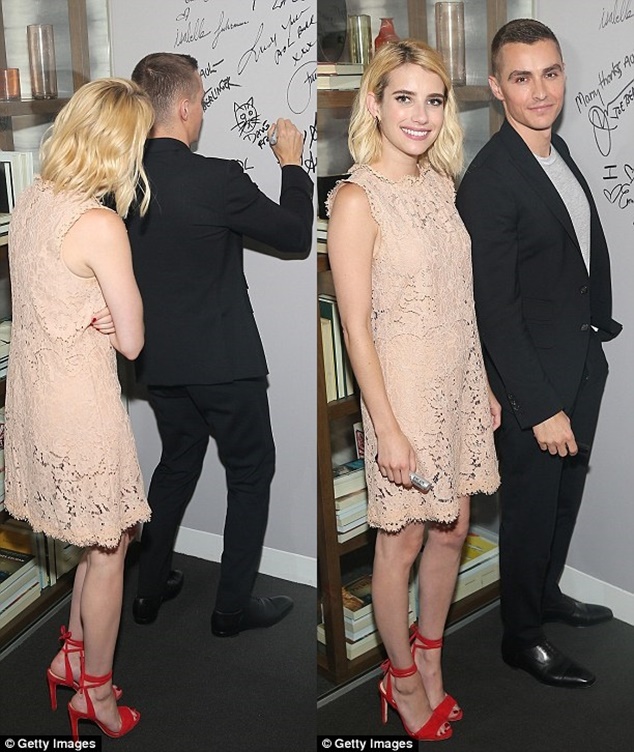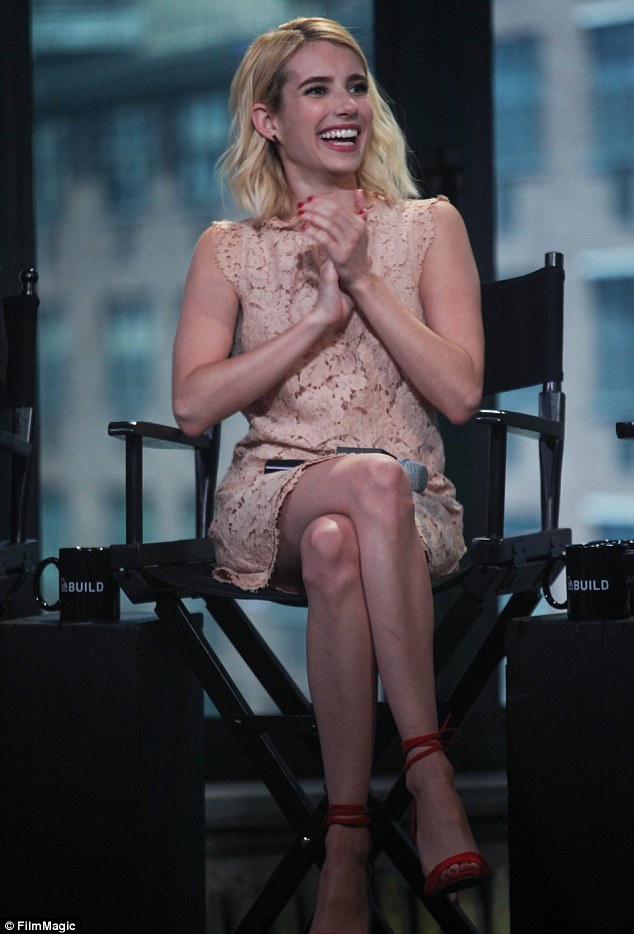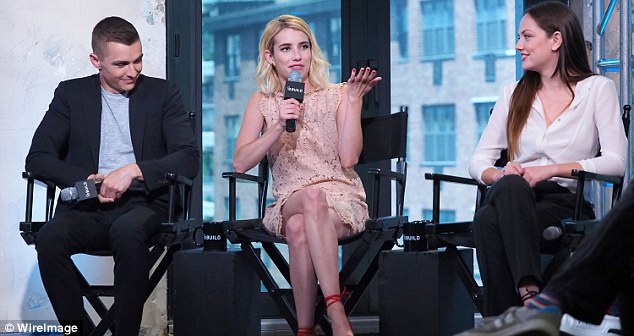 Emma Roberts proceeds to promote the movie at the AOL Build Speaker Series in New York City on July 12, 2016
I can't blame Emma for falling in love with the sandals. They are dainty, feminine, and oh-so sexy. They are the "Ellie" from Loeffler Randall, a style detailed with 4.25-inch-tall heels, slim ankle-tie strings, and a very classic silhouette that will last you through seasons.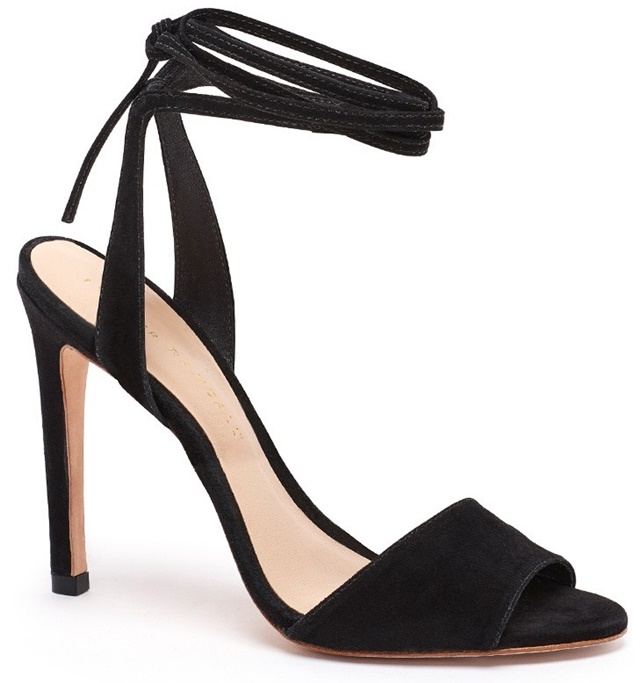 Loeffler Randall Ellie Ankle Tie Sandals in Black Suede, $350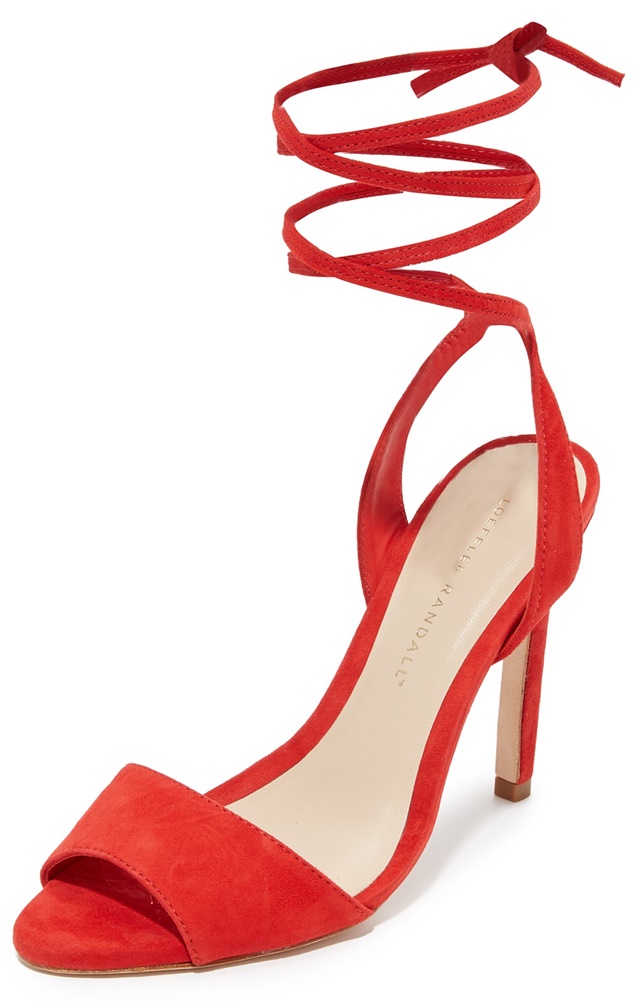 Loeffler Randal Ellie Ankle Tie Sandals in Poppy, $350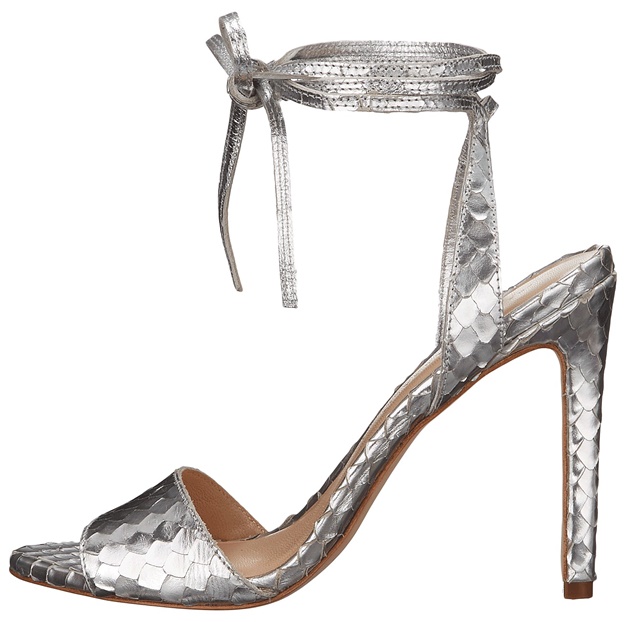 Loeffler Randall Ellie Ankle Tie Sandals in Silver Snake, $375
The Ellie sandals come in black suede, orange red (poppy) suede, and silver snake print. They retail at $350, with the metallic version going at a slightly higher $375. A shorter rendition of the style called Elyse is also available. It comes with 3.5-inch-tall heels:
Loeffler Randall Elyse Ankle Tie Sandals in Nude, $350