I'm not a huge fan of Emma Roberts, but I do like her style. She has an air of elegance about her that not many of her peers posses. It has been quite a while since I've seen pics of the young actress, so I was more than mildly surprised when I found these photos of her looking skinnier than usual. I mean, I know she's naturally thin, but these snapshots show a very unhealthy-looking Emma, in my opinion: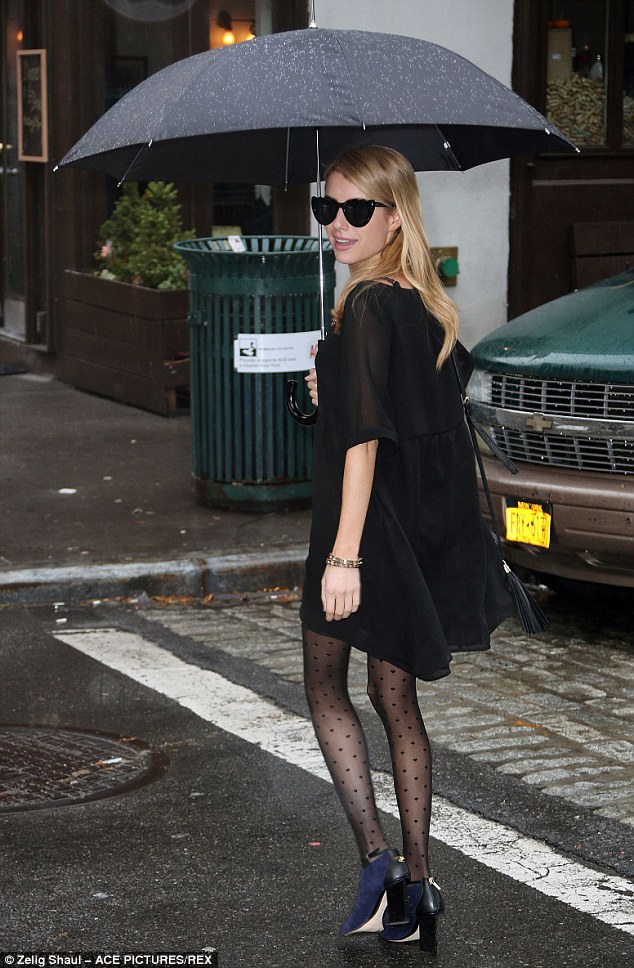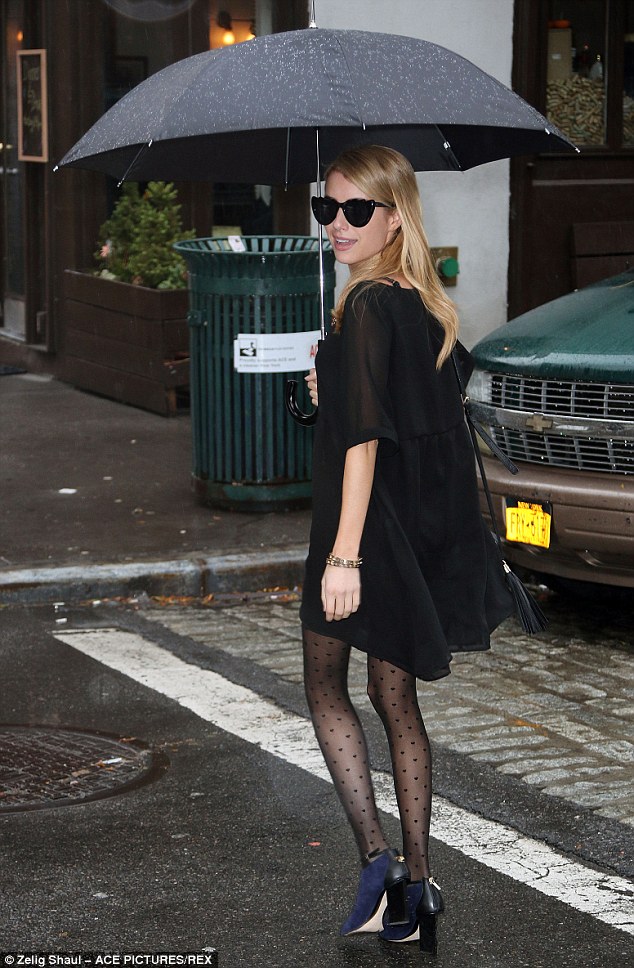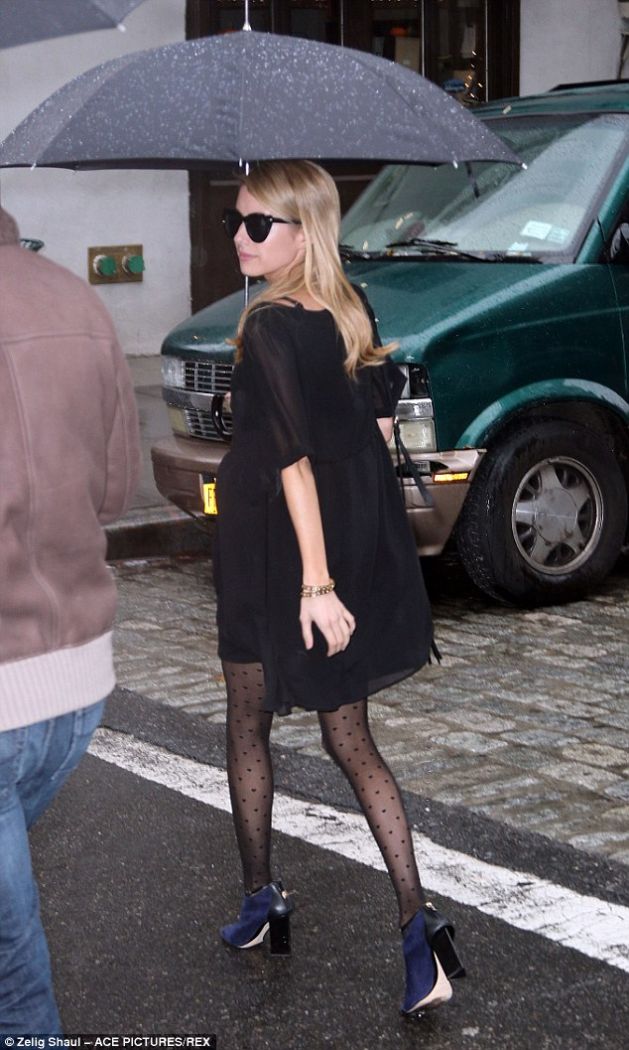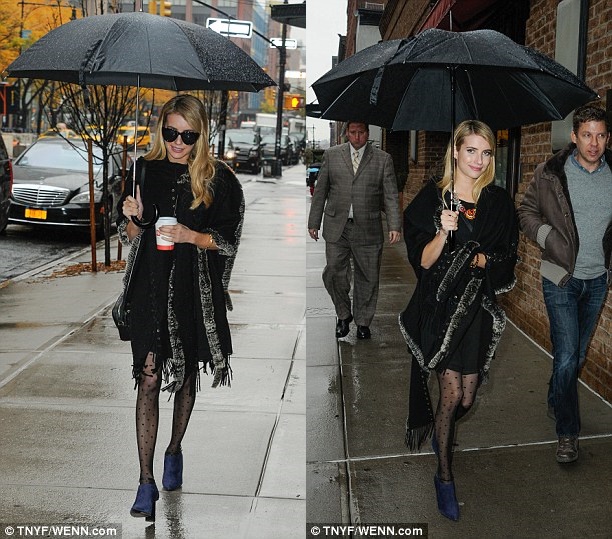 Emma Roberts spotted out and about in New York City on November 17, 2014
Maybe it's because of those legs. I mean, she does have unusually skinny legs. And with those dark polka-dot tights, you could say her pins look even slimmer — like sticks.
That said, I do find her booties quite fierce. I love the triangular heels and they come in that deep blue color that's perfect for the season. Would you like to take a closer look at the pair?
Allow me to do the honors.
Emma's boots are the Jimmy Choo "Vanish". They're crafted from plush suede and trimmed with smooth leather counters. Aside from the distinctly unique heels, they also feature slim ankle straps and pointy toes: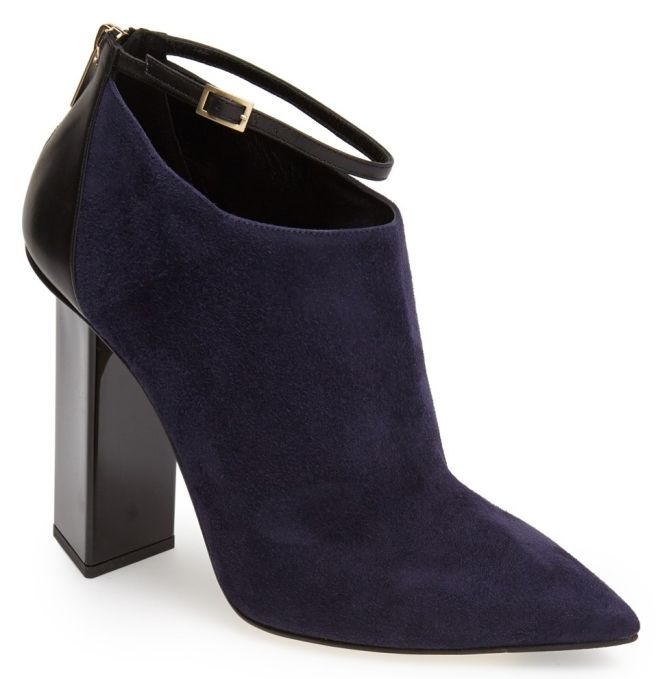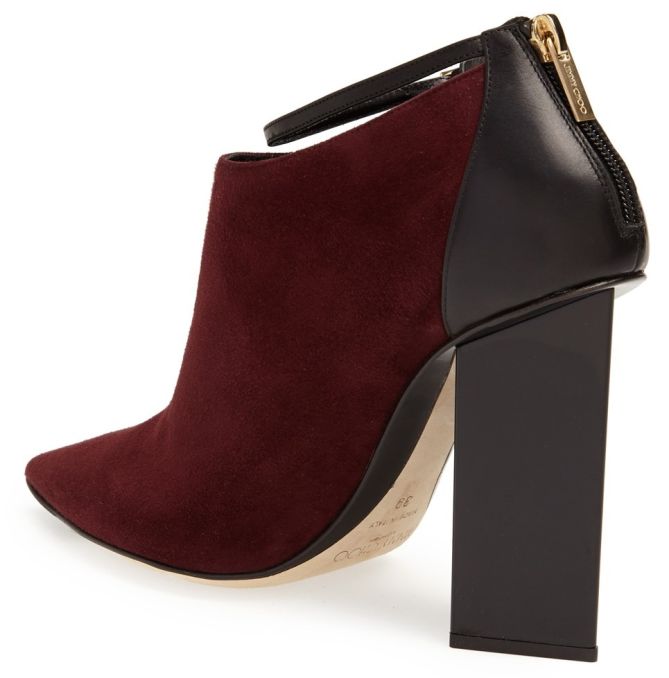 Jimmy Choo Vanish Booties, $995
Do you like what you see?
I bet you do. They look very sleek and sophisticated. A pair of Vanish booties will cost you about $995. If you're ready to make your order, simply look for them online. For the gals on a budget, here are three alternatives to consider: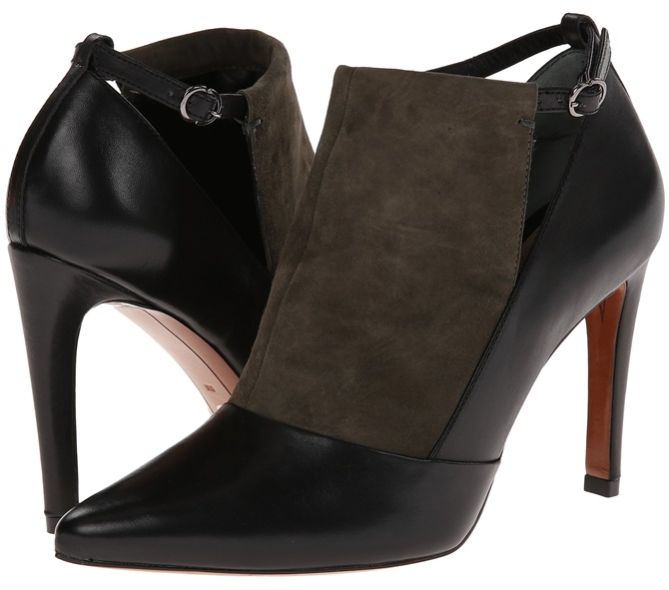 10 Crosby by Derek Lam Casia Booties, $395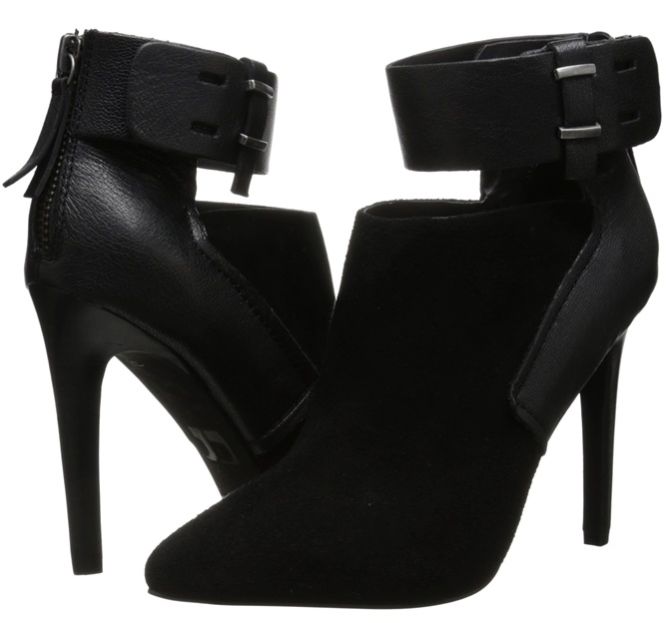 Joe's Jeans Archie Booties, $175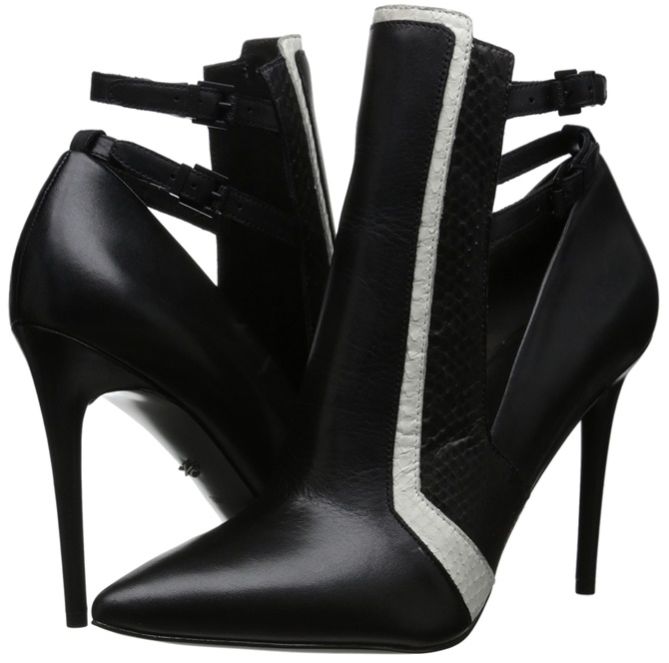 Kenneth Cole New York Waylan, $225
Now back to back to Emma. The actress traded in her billowy black dress for another LBD as she stepped out for a night of fun with friends on Monday evening. This time, however, she topped her dress with a leather trimmed patterned coat. She also switched her dotted stockings for a plain pair, and wore bow-trimmed pumps instead of booties. Sadly, her legs still looked just as skinny: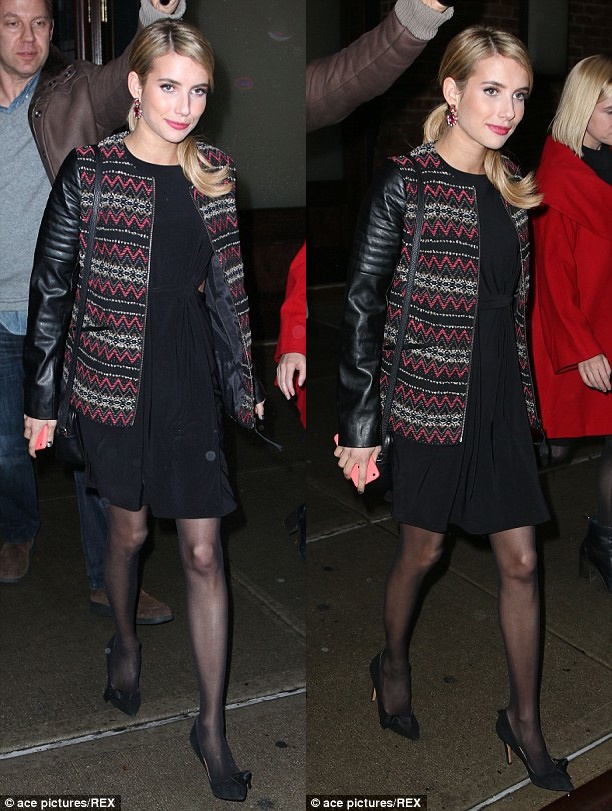 Emma Roberts changes her outfit as she steps out for a night of fun with friends in New York City, November 17, 2014