I like Emma Roberts, and it's not because of her acting chops. I think the girl's got some serious style. Her off-duty looks are always on point. Sometimes, she puts together unexpected pairings that only she can pull off. In a nutshell, Emma is quite the fashion plate. When it comes to style, you're to take her seriously.
Last week, Emma graced a party in Los Angeles in a chic ensemble of leopard-print fur jacket topped over a plunging v-neck bodysuit and cropped flared jeans. It was a 70s-inspired attire, and yet, she made it look modern by teaming the combo with pointed mary-jane pumps. The effect was sexy, glam, and fabulously fancy.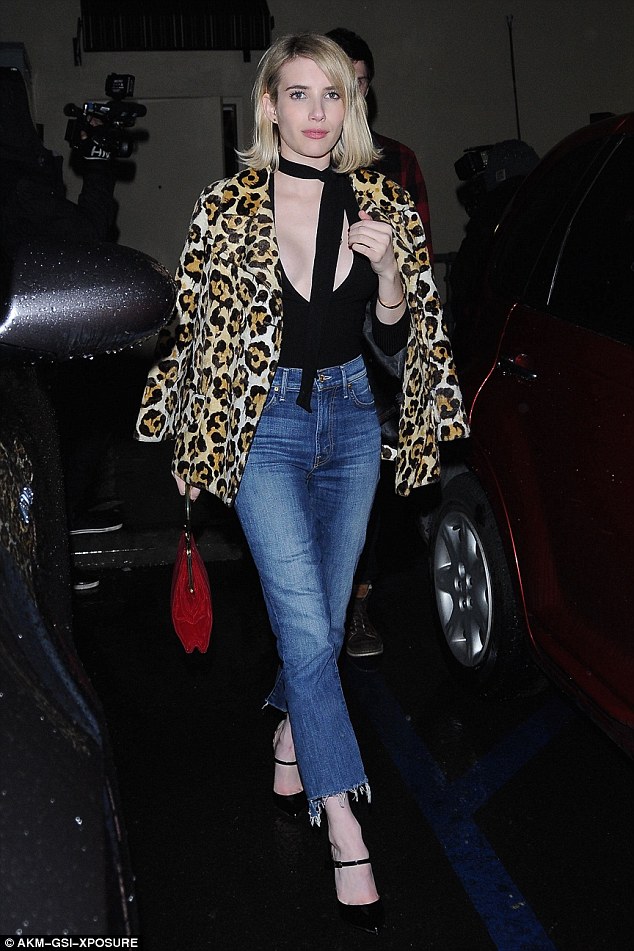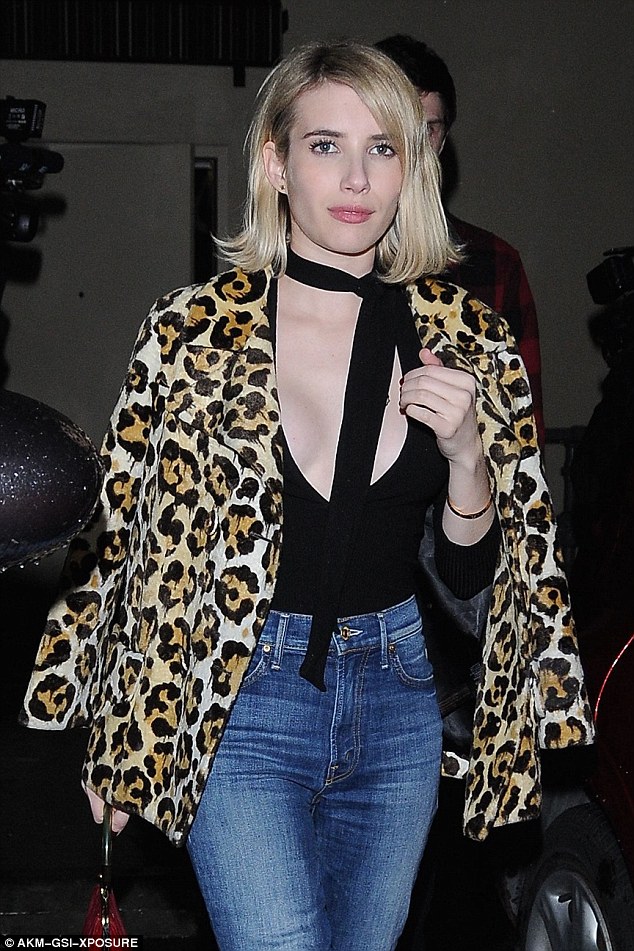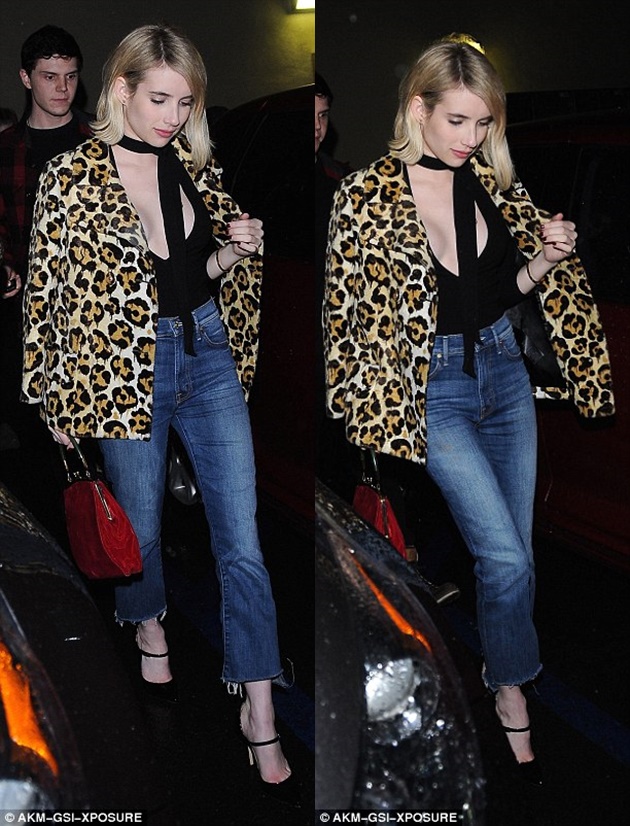 Emma Roberts steps out with her boyfriend, Evan Peters, in Los Angeles on January 6, 2016
Doesn't she look fly? Wouldn't you want to rock a similar outfit this season?
Emma's animal-print jacket is from Coach. It's sold out already, but I'm sure you can find a similar piece that fits your budget. Her bodysuit is from Reformation. I couldn't find it in black, but here's a tan version that's on sale:
Reformation Grady Bodysuit, $23 (was $78)
Emma's retro-inspired flares are from Mother. If you think you can pull them off, feel free to grab them over at Revolve. They retail at $228.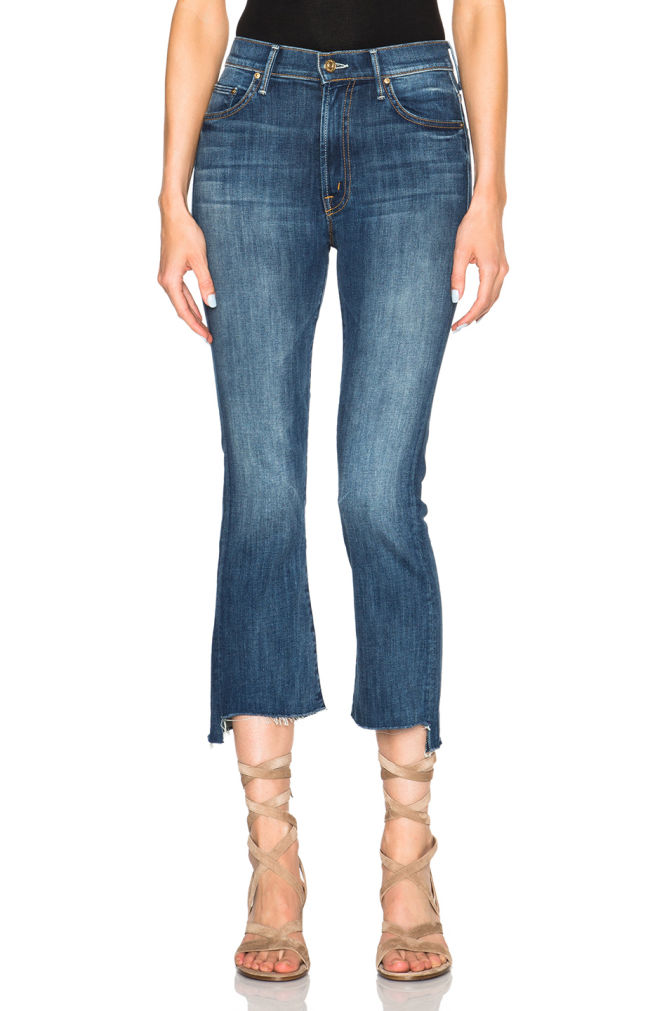 Mother Insider Crop Step Fray Jeans, $228
And last fashion to note would be Emma's pointed stilettos. They're the "Brifa" from Manolo Blahnik. The style follows a mary-jane silhouette, but given a modern, sophisticated, and grown-up treatment by way of pointed toes and slim tall heels.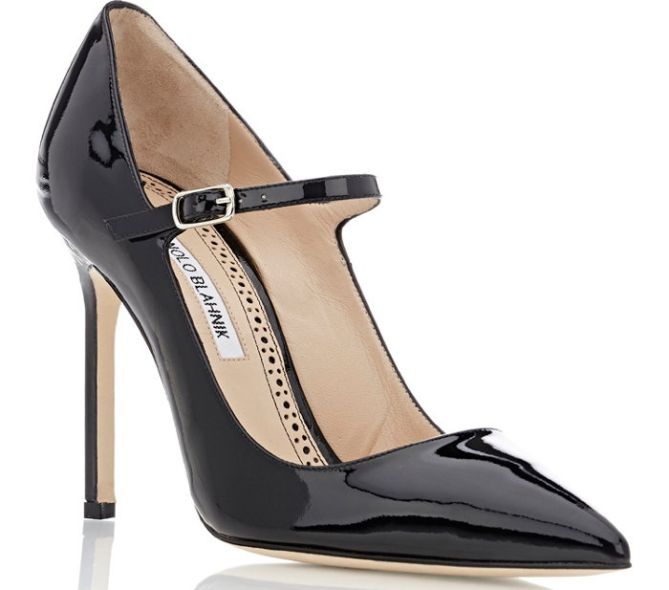 Manolo Blahnik Brifa Pumps, $755
You can also grab the Brifa in nude and red patent. To steal Emma's style, work with a pair of cropped flared jeans and a deep-v sweater, and then top off with a leopard-print coat of your choice.