Ever wonder how Emma Roberts will look like if she followed in Jennifer Lawrence's footsteps and chopped off her blond locks in favor of a bob cut? Allow me to show you: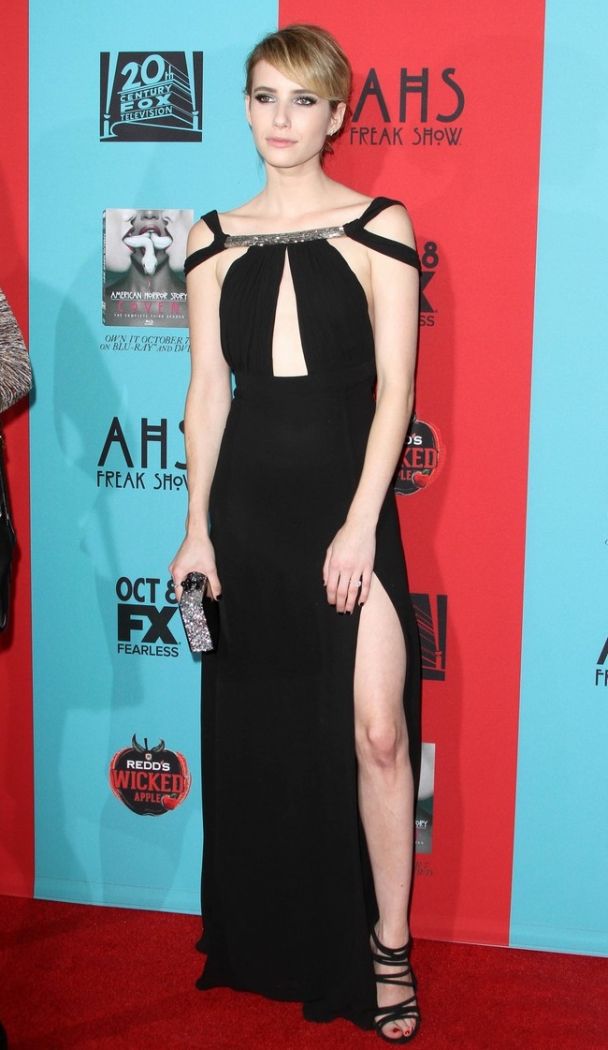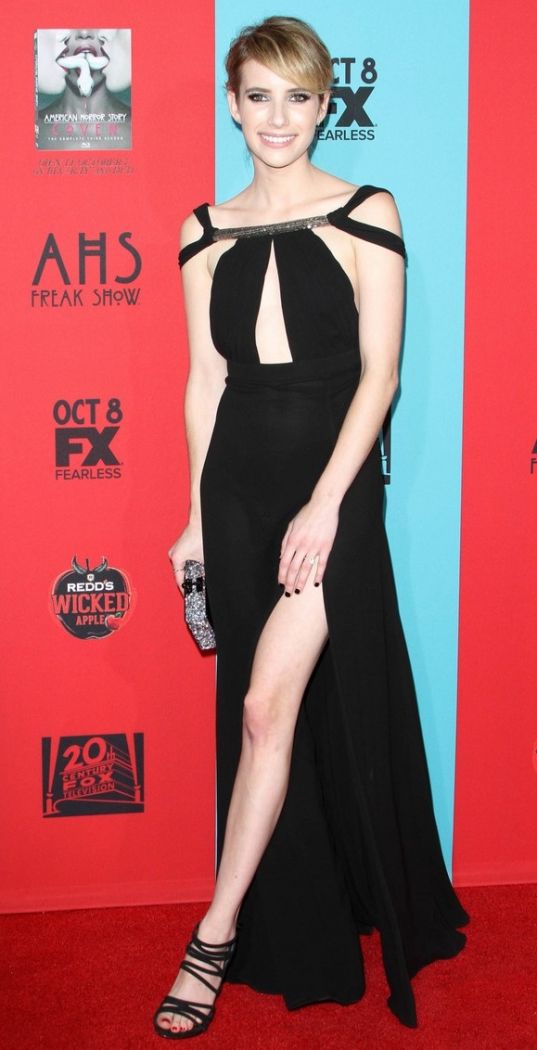 Emma Roberts attends the season 4 premiere of American Horror Story in Hollywood on October 5, 2014
Do you think it will suit her?
The young actress attended the season 4 premiere of American Horror Story in Hollywood over the weekend, and this is how she wore her hair. To be honest, I think she can actually look good in a sideswept cropped do based on these photos. She will look older, yes, but the cut will frame her pixie face. Of course, what you're looking at is just a faux bob. Check out how her hair looks from the back: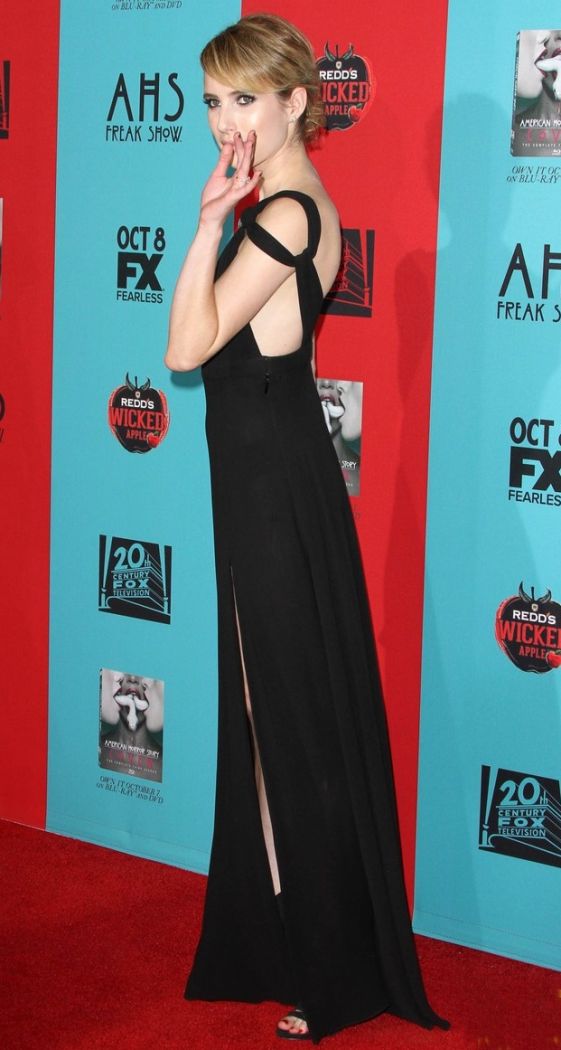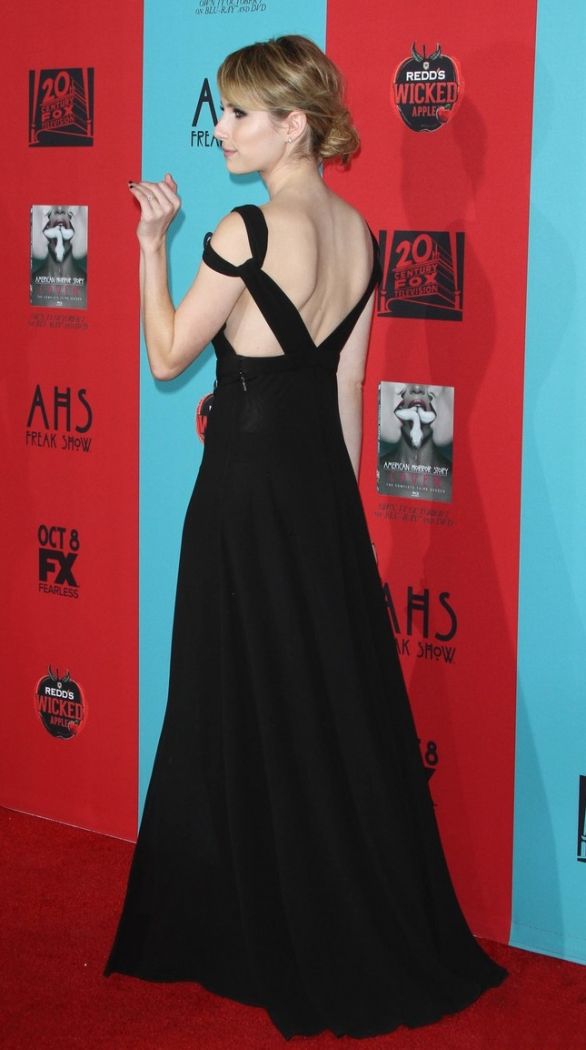 Back view of Emma's hairdo
Cool, right?
Emma's gorgeous black gown is from Saint Laurent while her strappy heels are reportedly from Casadei. If you're a size 11 and you want her shoes, it's your lucky day because our friends over at Yoox have the last pair. The sandals are sold out everywhere so the chances of finding them in your size online is pretty much close to nil — unless you head off to eBay.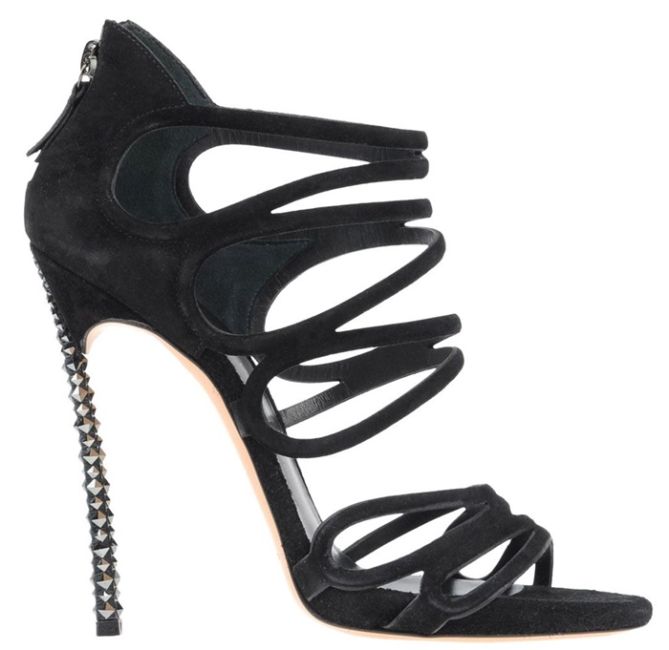 Casadei Strappy Sandals, $659 (was $740)
With that said, why not simply save all that hard-earned money and grab the Vince Camuto Fortuner instead? It's not a replica, but you could say it's a close copy. The best part is it will only cost you $129.
The Fortuner comes in several renditions, but the one crafted in Nubuck is  your best bet at getting the look of Emma's shoes for a LOT less. These sandals also feature 4-inch-tall heels so they'll give you the lift you need. Will you grab?