Emily Ratajkowski is so comfortable being half naked that she actually stepped out for a dinner date last week in a sheer dress that showcased her underthings. The frock was short and crafted in white lace, so it exposed her black brassiere and black panties.
Actually, I think she had on a two-piece swimsuit beneath the delicate number because the undies were detailed with cutouts. Emily finished the dress with a light brown shoulder bag and low-heeled ankle-strap sandals in the same color. It was a simple getup, but because she was practically half-naked, everyone couldn't stop staring.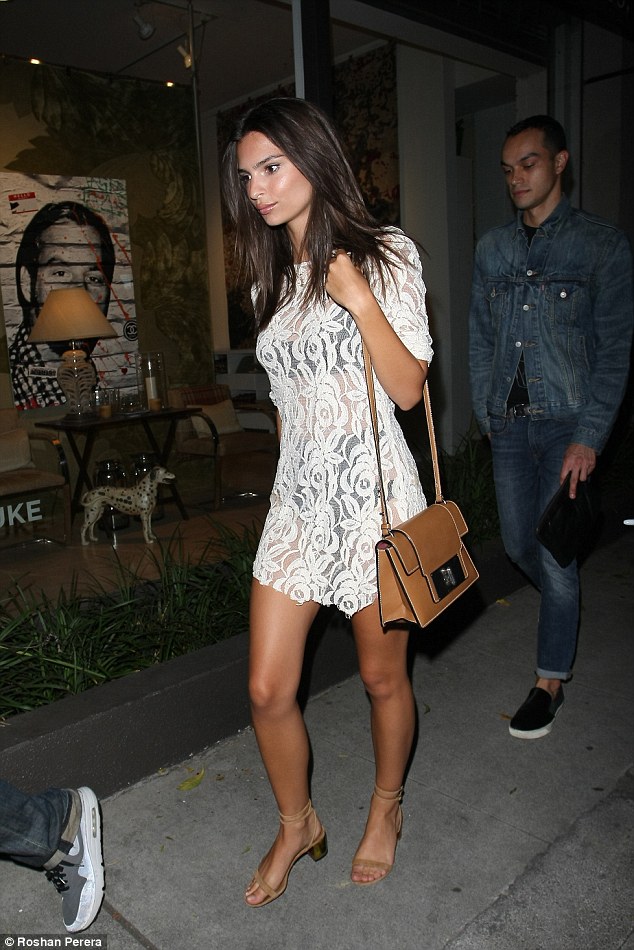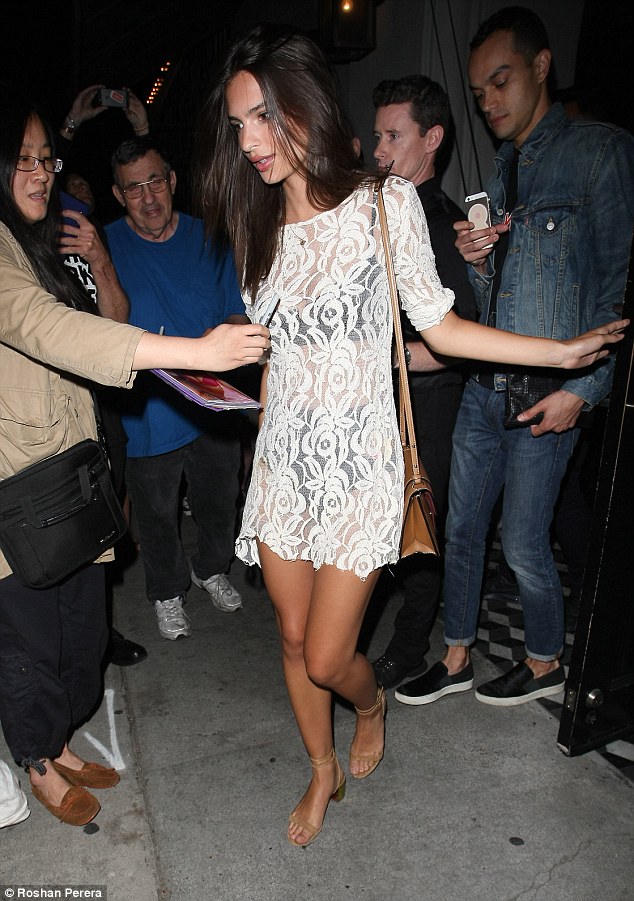 Emily Ratajkowski heads to dinner at Craig's restaurant in West Hollywood in a sheer white lace dress, July 17, 2015
Hats off to this woman for being bold enough to walk around town in her unmentionables. Let's face it, she looks extremely sexy in whatever she wears.
Would you be brave enough to romp around half-naked in a white lace dress in Hollywood a la Emily here?
Whether or not the answer is a yes, we all can't deny that her outfit is grab-worthy. The white lace frock is romantic and feminine. It's vintage, though, so you may need to find an alternative if you want it. Here's an option to consider from Endless Rose:
Endless Rose Lace Shift Dress, $87
Emily's tan shoulder bag is from Marc Jacobs. You can score the piece online. It also comes in black, and will set you back a whopping $1650.
As for Emily's comfy block-heeled sandals, they're from Aquazzura. If I'm not mistaken, it's a limited edition style so not readily available. Online, you can find it over here. Below is a closer look at the pair. They feature 1.5-inch-tall iridescent block heels, and very slim ankle-wrap straps: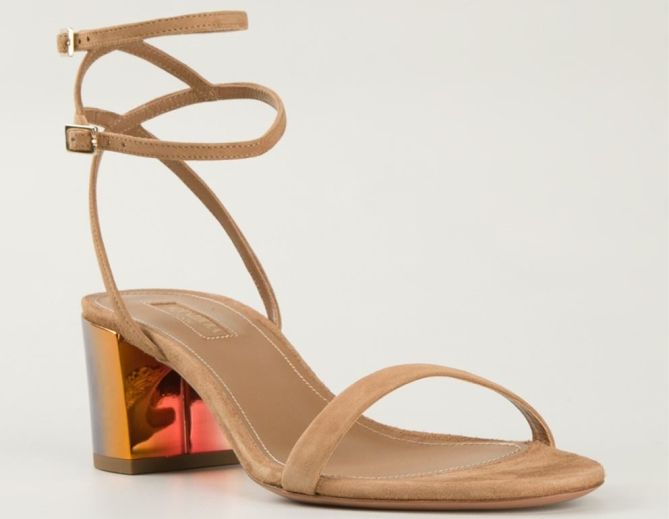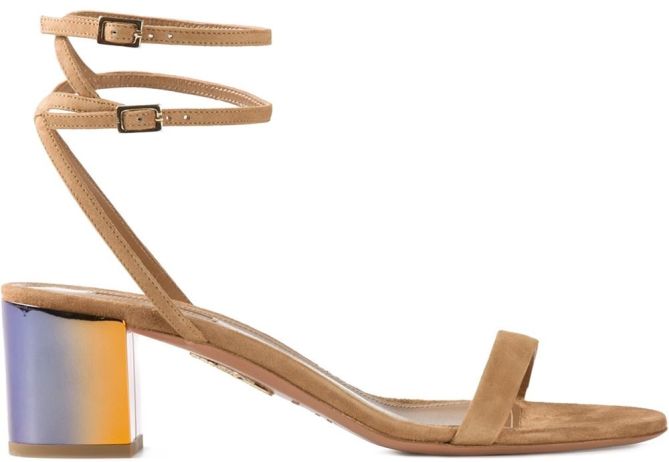 Aquazzura Iridescent Block Heel Ankle Wrap Sandals, $750
An alternative to consider in place of these sandals would be the "Spin Me Around", also from Aquazzura. They feature multiple tubular straps that wrap around the ankles and 2.25-inch-tall heels. Wear them with a white lace dress to grab Emily's look: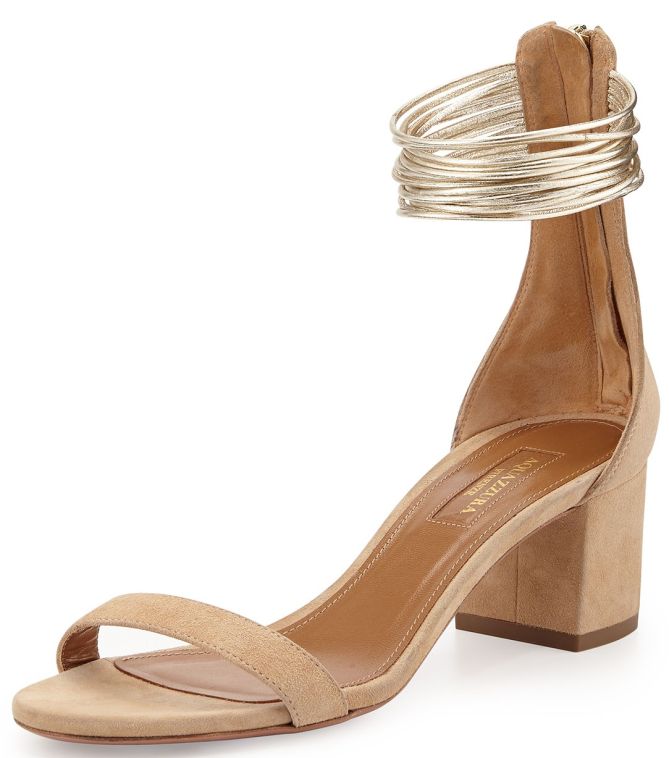 Aquazzura Spin Me Around City Sandals, $580