After her success with her role in "Gone Girl" and with a film yet to premiere "Cruise" ,Emily is taking over the spotlight really quick. She prides herself with her image even though some critiqued her appearance over the years. Recently she was very disappointed in a french magazine on which cover she was on. The publication made her lips and breast visibilly smaller. She posted the original picture on Instagram being mad at the fact that today's industry doesn't let people be unique in their own way. We applaud Emily for standing up for herself and we wish many more will do that and maybe change this toxic habit of forever not being content with what we have.
Right now she is enjoying Paris Fashion Week as she was spotted spectating the Christian Dior spring/summer collection 2018 on Tuesday. She is pulling model duty as well as she did on the previous fashion weeks this year. Even though this year and next year are busy with making films as she is filming a few movies already , she doesn't neglect her modelling career and that is admirable.
For the star-studded Dior show she wore an ivory gown with a plunging corset bodice. Her face was greatly hugged by a soft make-up with a popping highlighter and a simple style for her hair.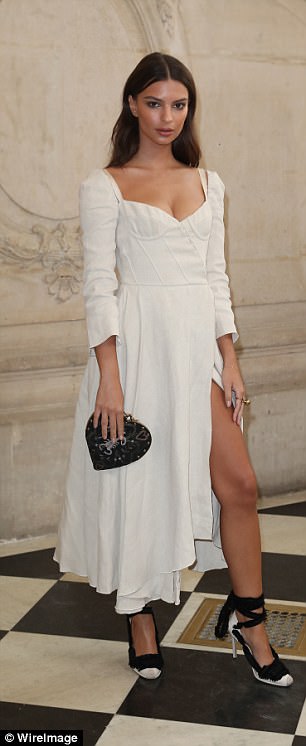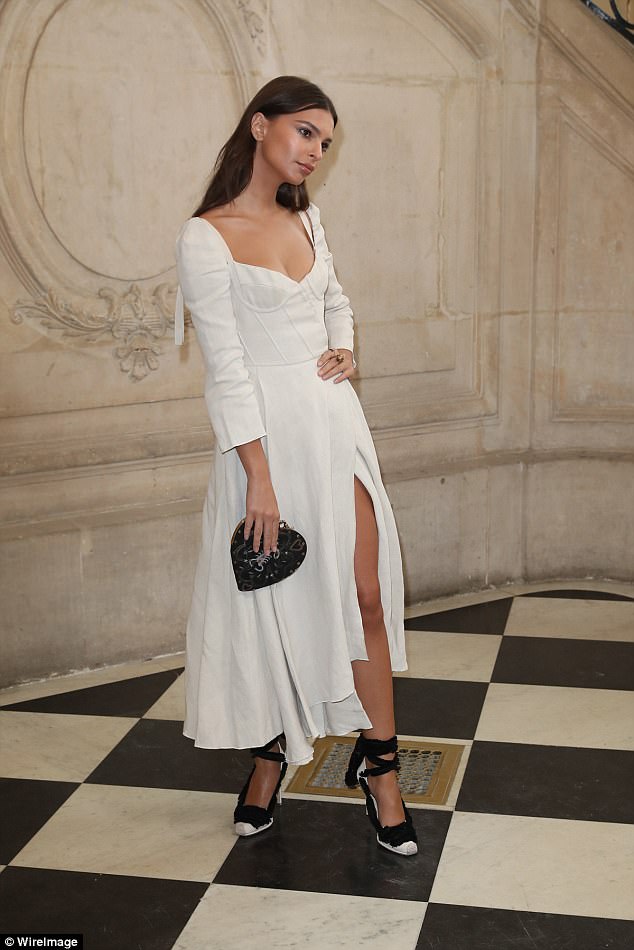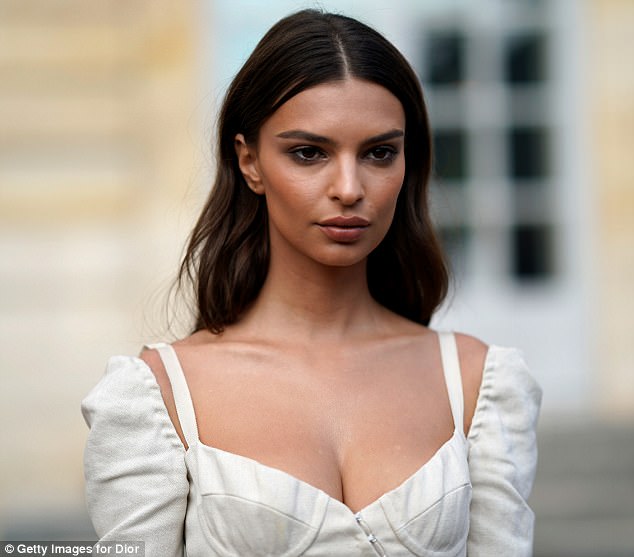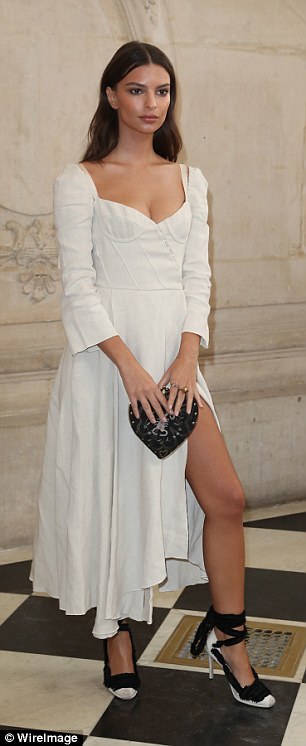 While she is already very classy on her own, the Altuzarra D'Orsay canvas pumps completed the elegant outfit and it's such an unique pair that you must have for any event.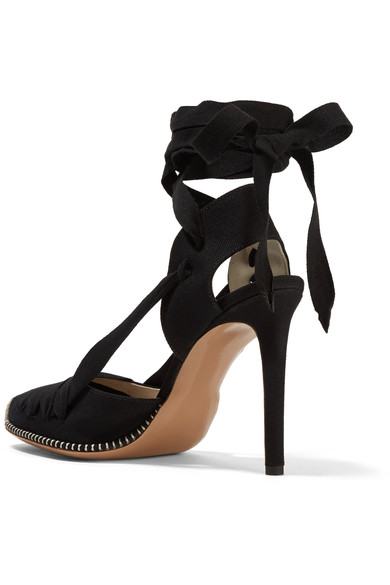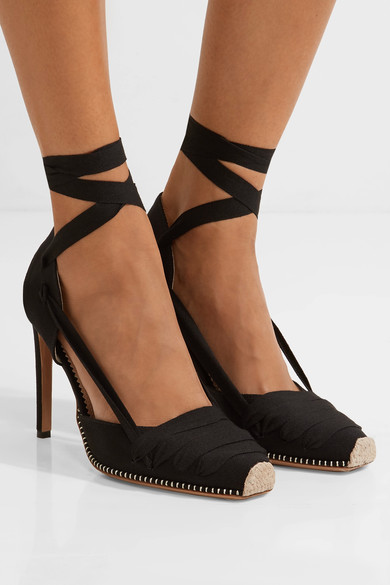 HERE IS A CHEAPER VERSION