Emily Ratajkowski ,aged 26,is an american model and actress,raised in California she became very known and more successful in 2013 after appearing in Robin Thicke's music video for the song "Blurred Lines",which was the number one song of the year in several countries and attracted controversy over its purportedly sexist content.
Her career rised in the following years and soon she modeled for Sports Illustrated Swimsuit issue of 2014 and 2015 ,and also in 2015 her modeling career took off making her professional runway modeling debut for Marc Jacobs.She is also dating musician Jeff Magid since 2014.
Emily wore yesterday a grey simple crop top ,showcasing her amazing ab area, long straight Adiddas pants ,paired with a pair of white knife booties.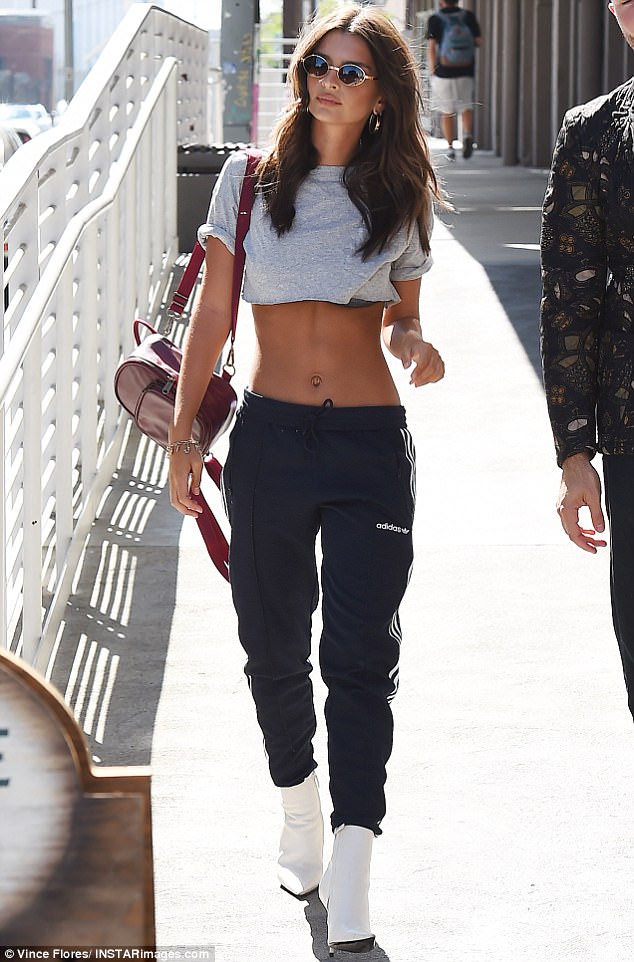 Yes,ladies,Emily shows us what fashion is all about! She makes a bold and creative combination pairing tracksuit pants with white boots and still looks casual yet chick. You can pair them with shorts and a shirt as well,those booties are made to be worn. White is in trend ,so if you feel as confident as her you NEED to get these Balenciaga knife booties.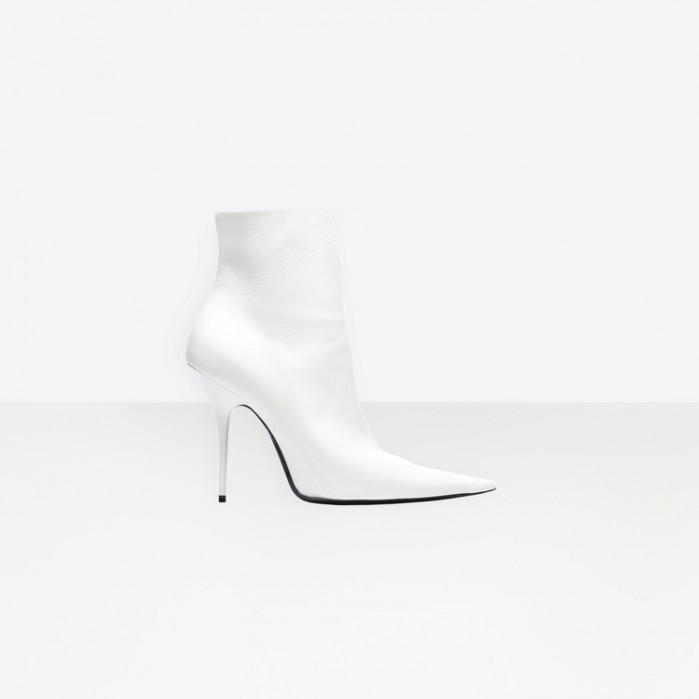 HERE IS A CHEAPER VERSION