She usually dresses to impress on all occasions. And Emily Ratajkowski delivered yet again – cutting a slim figure in a black top for a stroll through New York on Friday. The 26-year-old model wore a black miniature short sleeved top, with a triangular cut at the bottom which left her toned abs on display.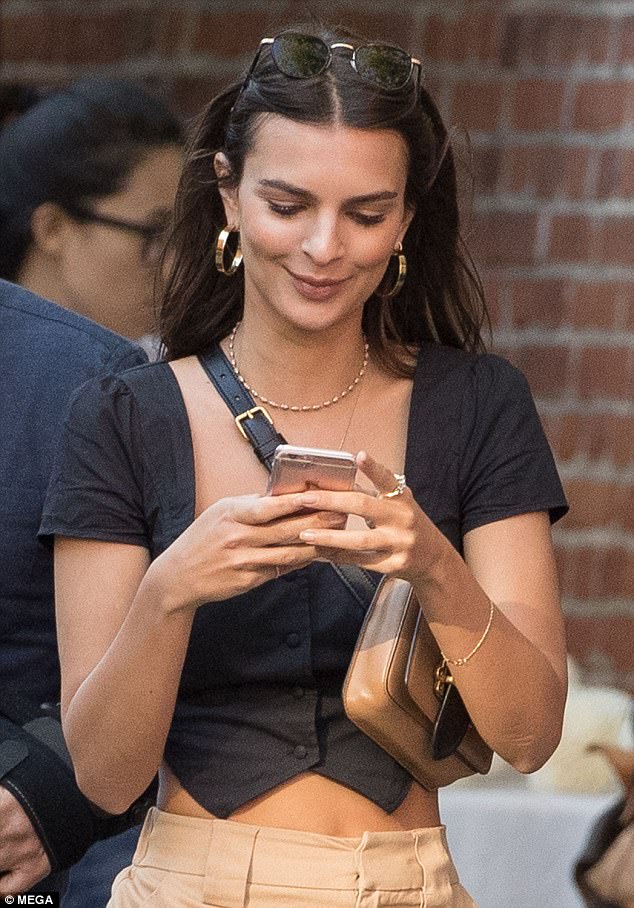 The square neckline of her top revealed her perfectly sculpted collar bones, a tiny bit of cleavage streaming through at the top.  The Gone Girl actress wore beige loose-fitted trousers which billowed over her endless legs. As the weather did not look too pleasant the model opted for a pair of warm heeled black suede boots.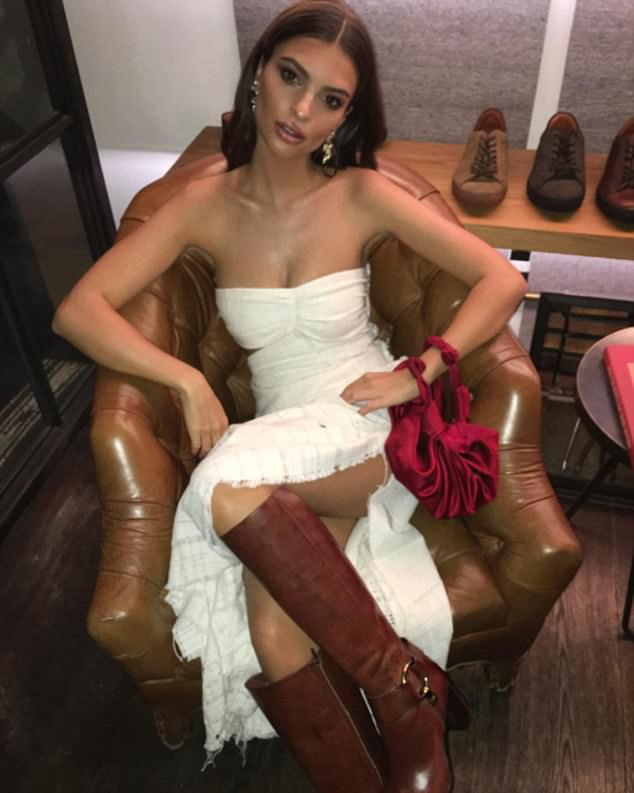 She rested a pair of sunglasses on her head as her brunette hair was swooshed back, gracefully fluttering through the breeze. Adding an array of accessories she wore a pair of medium gold hoops, a gold necklace finishing with a small brown shoulder bag. Make-up slightly subtle, she wore a dark nude lipstick – highlighting her cheekbones in a gold bronzer.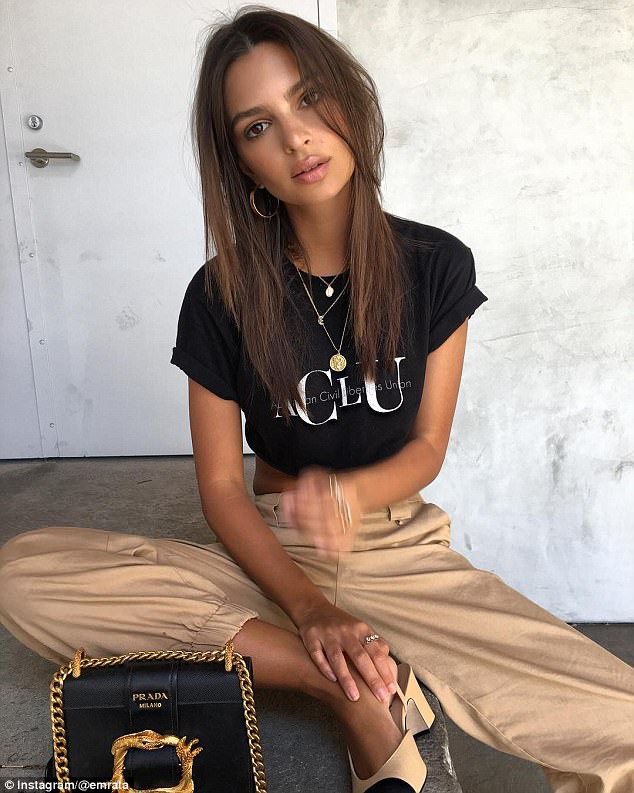 Earlier in the day, the model took to Instagram to share a sizzling picture wearing a chestnut pair of boots from their collection on late on Friday after her city stroll. In the picture the model revealed an eye-gouging display of her tanned thighs and perky ample chest in a long white dress.  She also hung a small rouge bag on her right arm.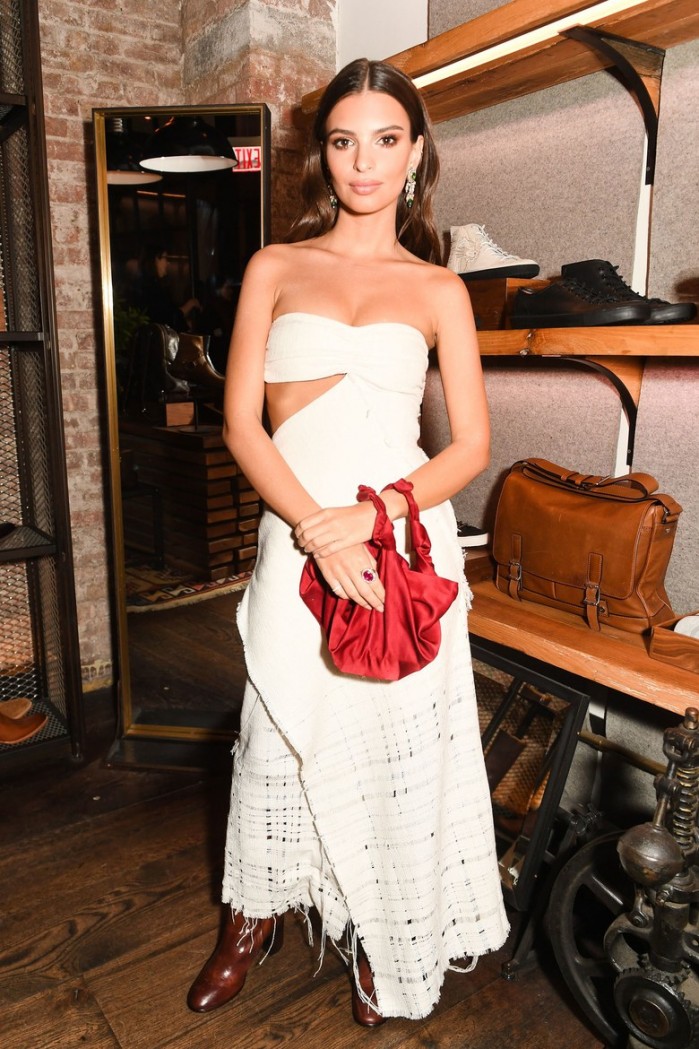 Dressed in a figure-hugging white Pringle of Scotland dress and a pair of sand-colored leather stompers, she put her signature bombshell spin on the classic motorcycle boot.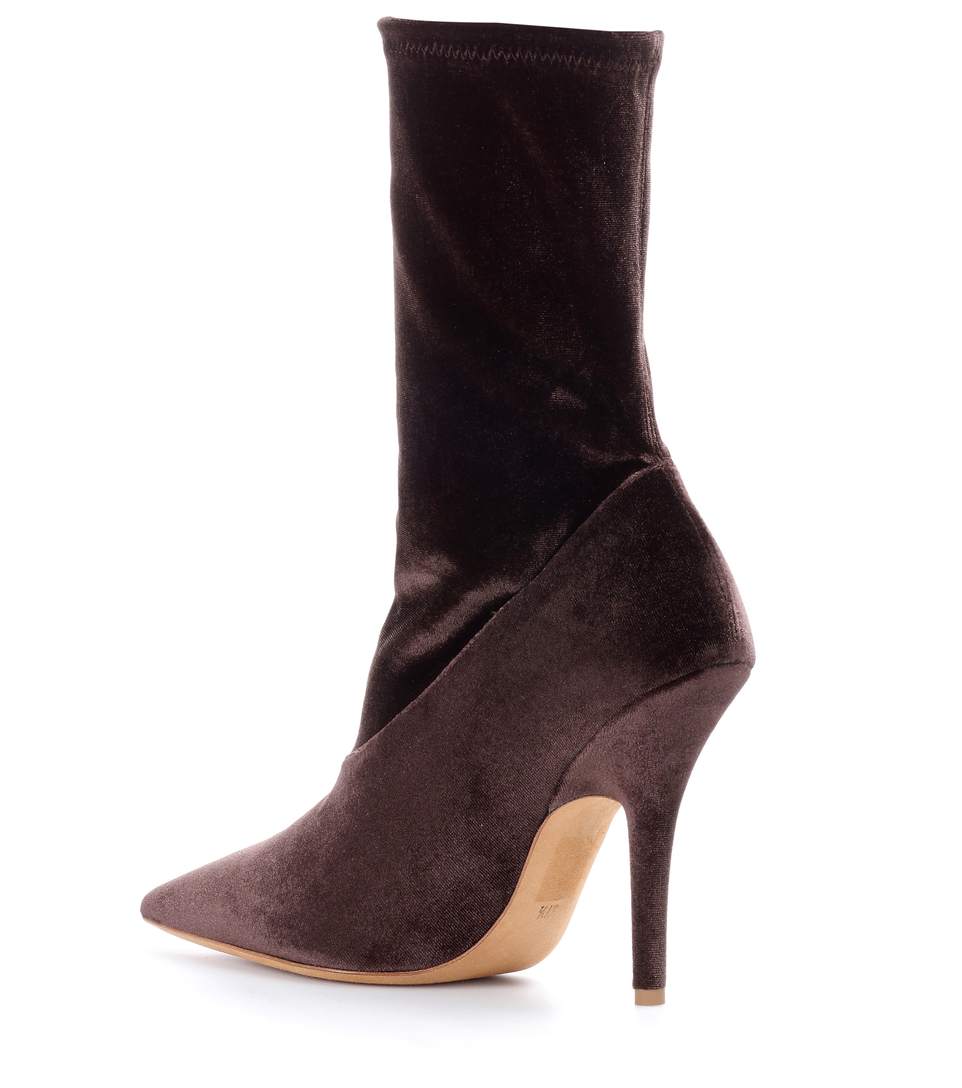 YEEZY's ankle boots have been crafted from sheeny brown velvet and have a stretch backing for a snug fit. The pointed toe and thin stiletto heel provide a sharp, contemporary silhouette.
Clearly taken from the sock boot trend we have seen explode through fashion with designers rushing to be the best ones to create the ideal pair making this style of boot a must-have to any shoe collector. But if these sheeny brown velvet boots with a pointed toe and stiletto heel are calling out to you then hurry – click 'Buy' to grab them now before they sell out.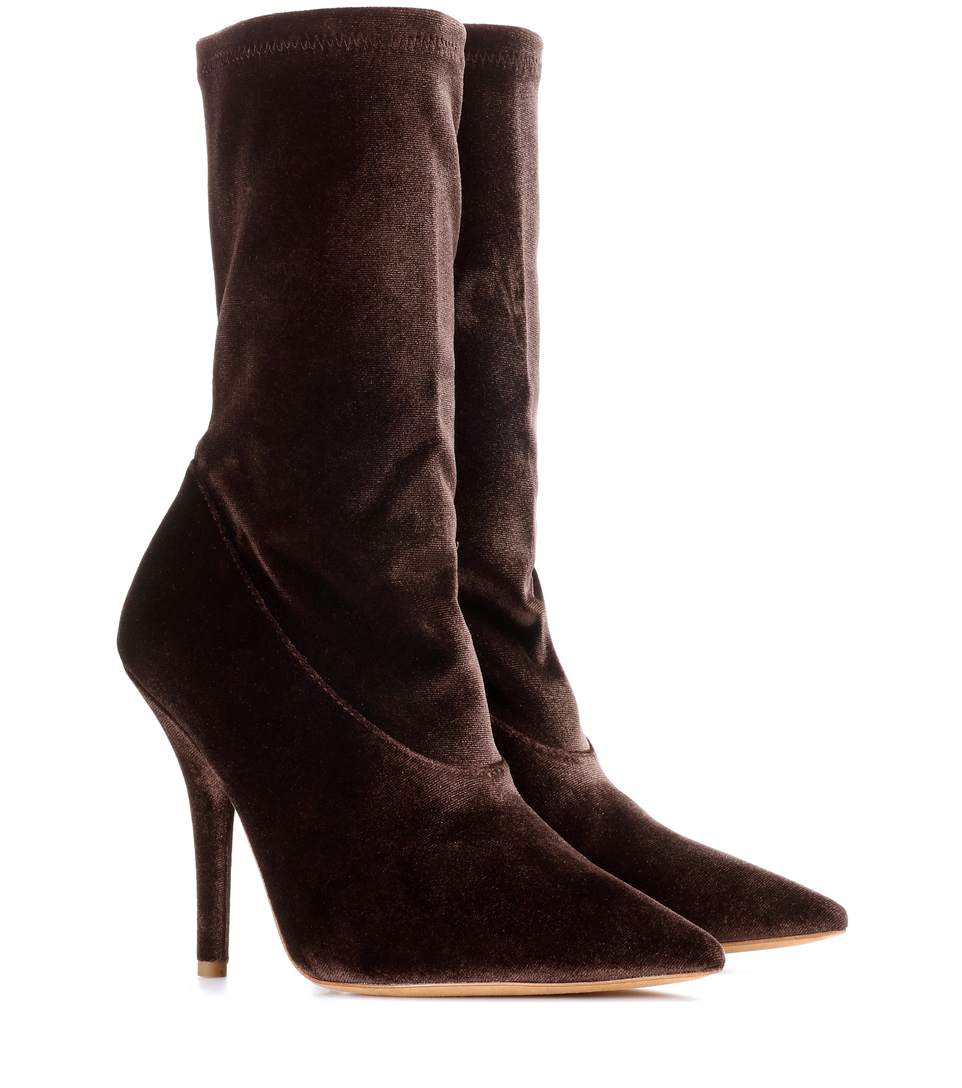 Alternatively, for other options in colour, heel size and price be sure to shop through our edit below: