It's easy to understand why Emily Ratajkowski is still in the radar even though the music video that made her famous (Blurred Lines) is no longer in the Top 10 Billboard charts. She's extremely beautiful and sexy. Guys just can't seem to get enough of her. She was reportedly hand-picked by Ben Afleck for Gone Girl, and I'm pretty sure the same thing happened when she landed a role (as herself) in Entourage.
Emily is currently vacationing in Italy based on the series of bikini shots she has been posting on Instagram. As expected, the model had no trouble finding male friends to help her enjoy her stay. They simply flocked to her judging from the photo below…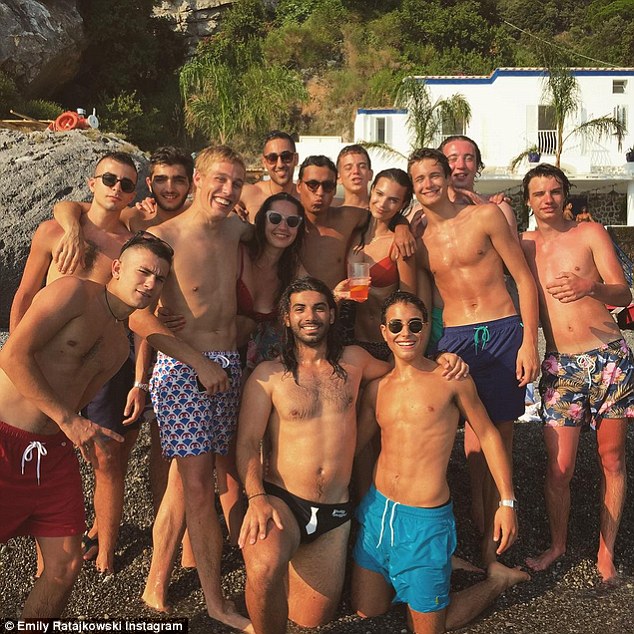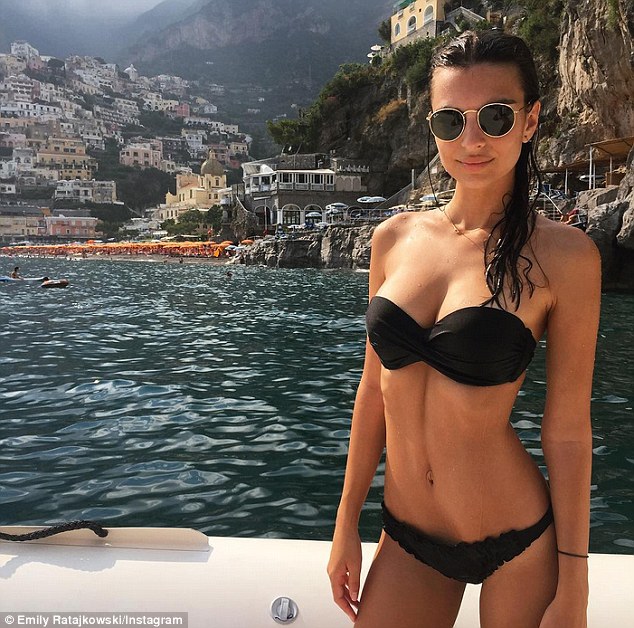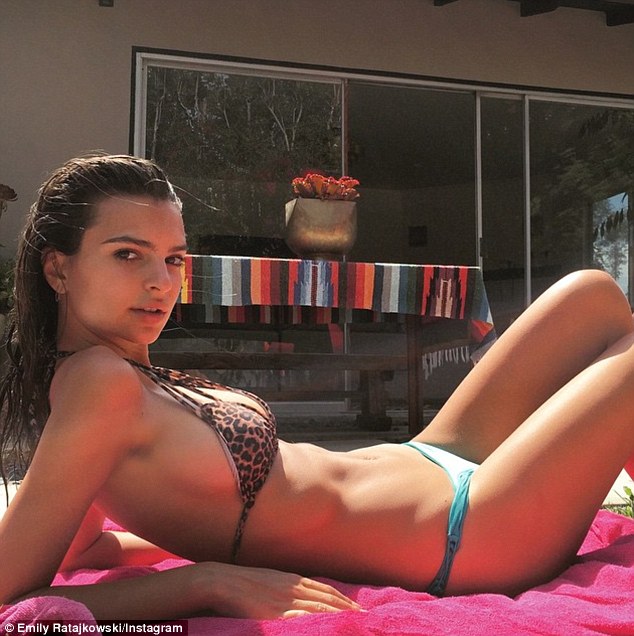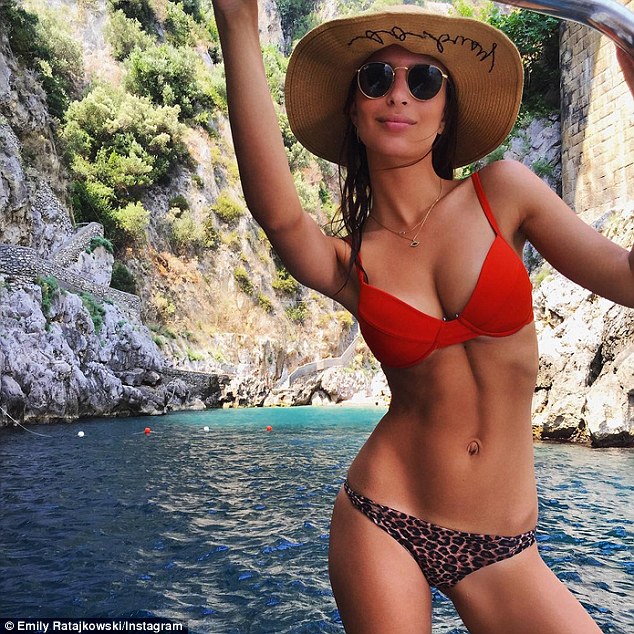 Emily Ratajkowski showcases her gorgeous figure in a series of bikini shots as she vacations in Positano, Italy
Before heading to Europe, the brunette beauty celebrated 4th of July at the Revolve Clothing House in the Hamptons. For the occasion, Emily pulled a little black frock from the retailer's line-up — a low-cut asymmetric dress from Naven, which she teamed with two-tone ankle-cuff flat sandals detailed with drawstring closures.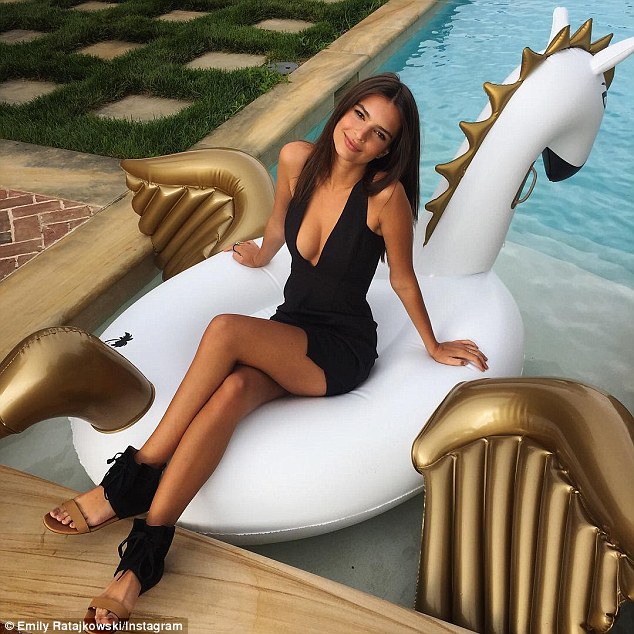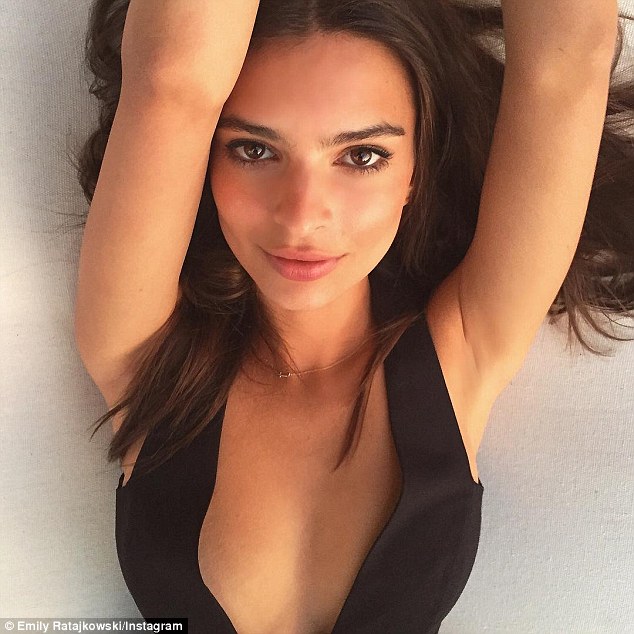 Emily celebrates 4th of July at the Revolve Clothing Hamptons House on July 4, 2015
The dress was no doubt sizzling hot, but what I loved about her outfit was the way she finished it with casual and slightly masculine shoes. She managed to strike the perfect balance and as a result, she didn't look like she was trying too hard.
It took me a good while to find the sandals Emily used, but the Internet was good to me today. Emily's cuffed sandals are from See by Chloe. They're no longer available, but for reference, here's a closer look: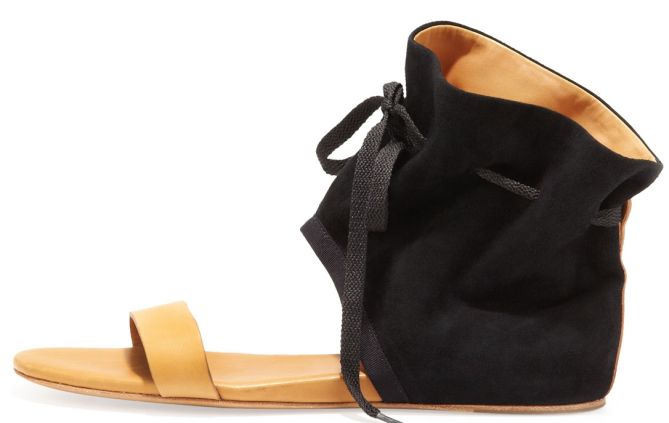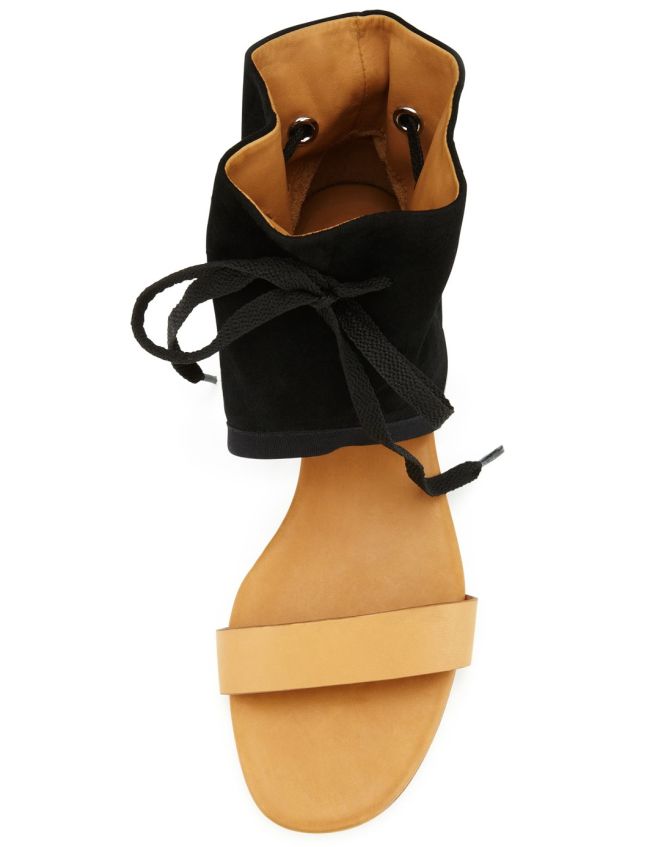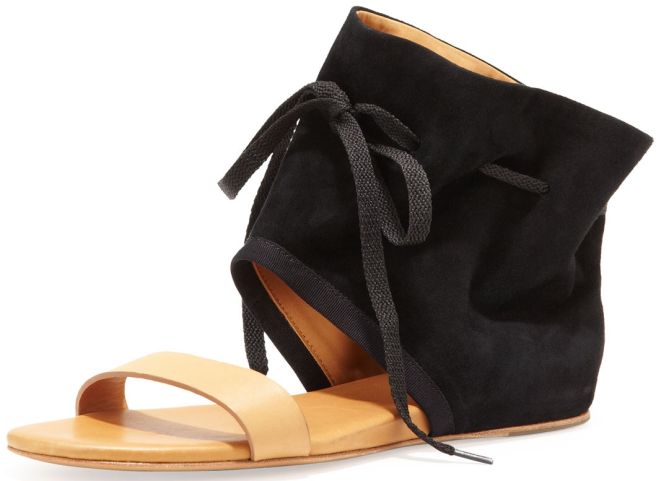 Chloe Ankle Cuff Lace Up Leather Flat Sandals, $310 (sold out)
They're crafted from a mix of suede and leather, and feature drawstrings at the ankle cuffs for a snug fit. The shoes retailed for $310 when they were launched.
If you fancy the silhouette, you can try these cuffed sandals from Vince Camuto instead. They don't have the drawstring detail nor are the heel cups on the back covered, but for the price of $89, I say they'll serve the purpose of giving you the look for much less. Team with a figure-hugging LBD to get Emily's look: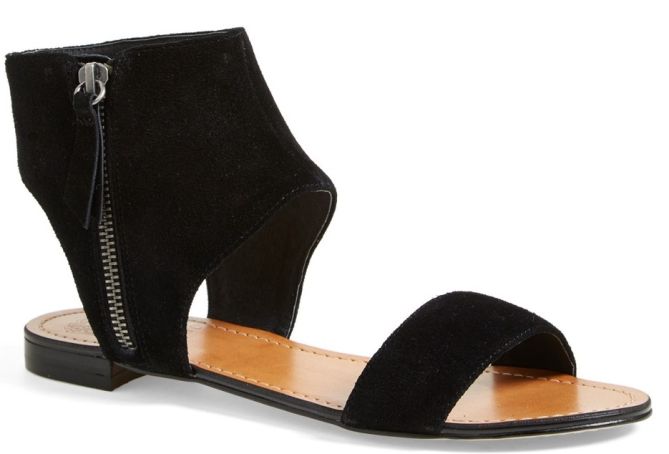 Vince Camuto Myzer Cuffed Flat Sandals, $89