The famous model was spotted ad JFK New York airport in a casual but super trendy combo. Even if she's really busy in this period she don't forget to stay fashion.
Emily wore ripped jeans, a bomber jacket and patent leather boots by Gianvito Rossi. For sure, it's a casual and comfy look but still trendy. Despite of the cold weather she show off her tummy stomach with a cropped top. For the beauty she remained really soft and natural. The only accessory was an earring with a cross.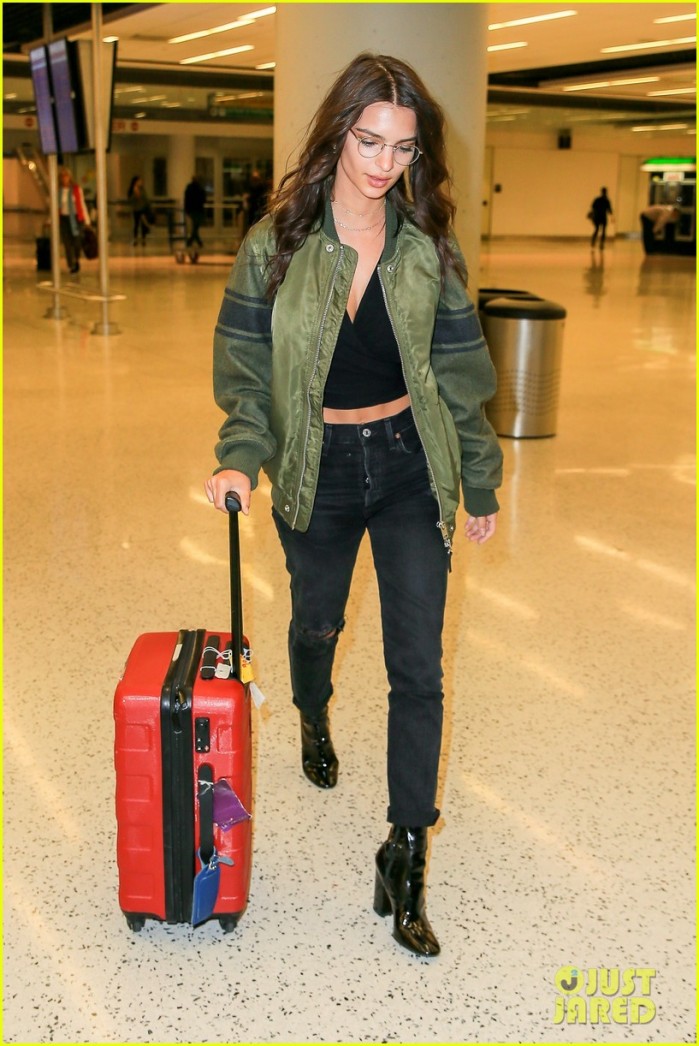 Emily boots fits with everything: with a pair of trousers but with a mini skirt too. The perfect way of upping the luxe vibe slightly.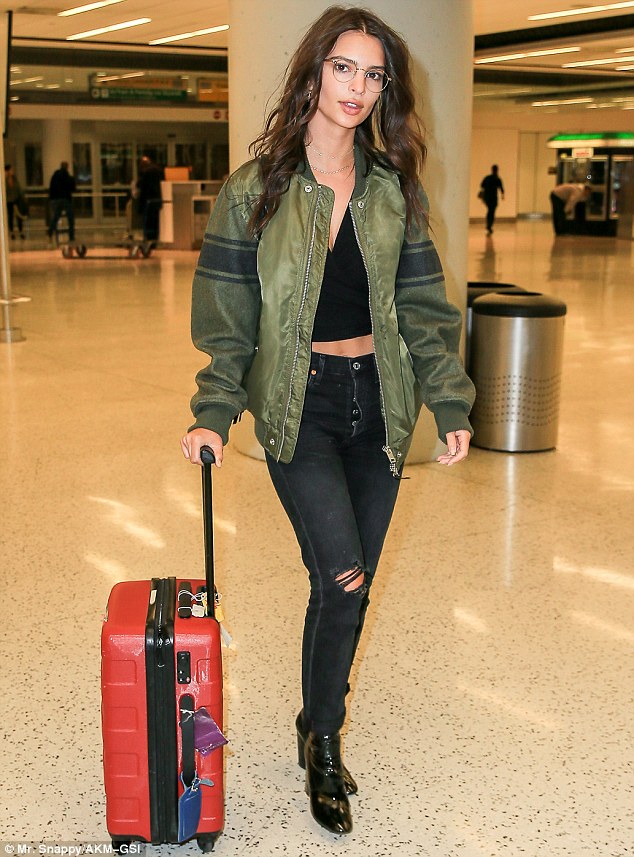 The model and dancer this year will not have the time to attend any Halloween celebration due to her work. So, on her Instagram profile she posted a lategram of last year when she wore like Frida Kahlo.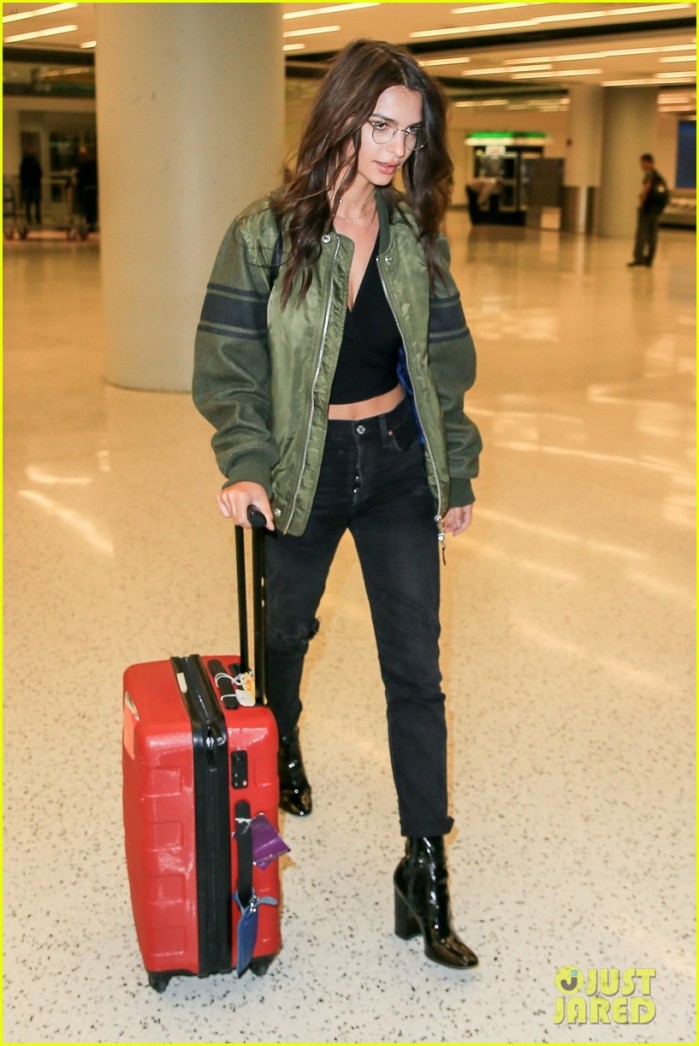 You'll fall in love with Emily's high-fashion booties but, if you want to spend less there's some great alternatives comes from the other brands. We suggest you New Look chelsea boots on Asos. You can buy it clicking below.