I know what you're going to say. "What's new?", right?
I mean, Emily skyrocketed to fame by stripping to her undies for that "Blurred Lines" Robin Thicke video, so to find her in another scantily-clad attire should be far from novel.
I agree. But the thing with Emily is that her sexiness never gets old, and people — especially men — cannot help themselves but stare.
Recently, the model shared several snaps of her very sexy self on Instagram. In them you'll find Emily decked in a skintight frock detailed with an extremely low-cut neckline that flaunted her ample breasts. She also posed provocatively to showcase her pert posterior and tiny waist. Along with the outfit were strappy sandals to give the outfit an edgy twist. In a nutshell, Emily looked hot in the photos — per usual.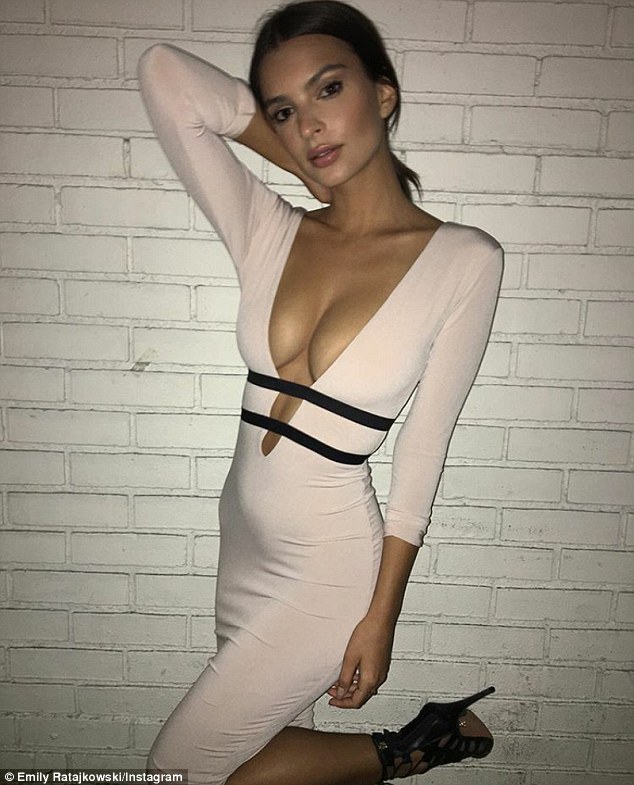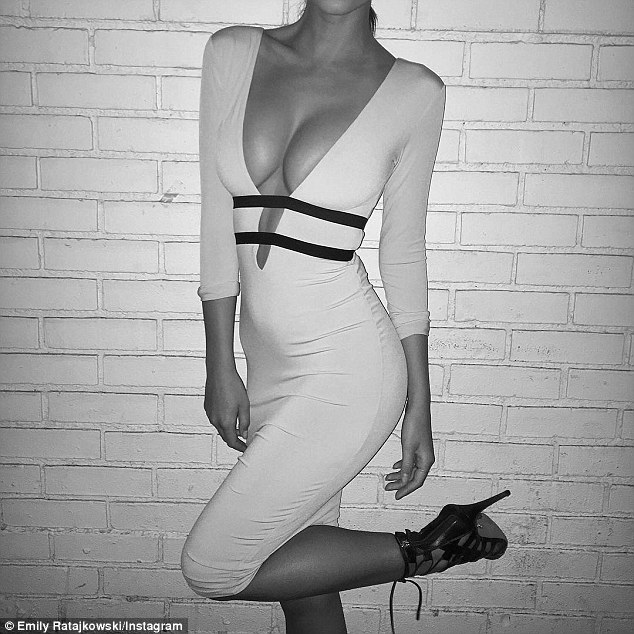 Emily Ratajkowski flaunts her figure in a body-con dress via Instagram after attending a party on January 19, 2016
Let's not be mean or jealous here. She's got the goods, so she's entitled to flaunt it. Not many women can look perfect with minimal effort.
If you're digging Emily's dress, it's by Nookie. The piece is currently on sale at $118 (was $209), so grab it while you can. It is fully lined to keep those panty lines from showing, but I will still recommend you wear seamless underwear with it.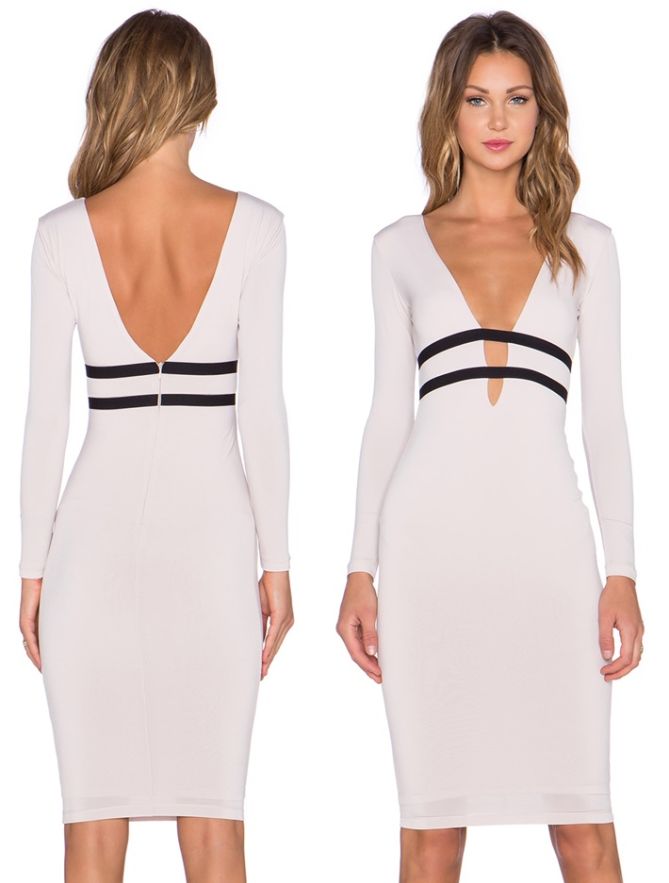 Nookie Bellissima Long Sleeve Strap Dress, $118 (was $209)
As for Emily's strappy sandals, no details were released on the pair, but they look very similar to the Aquazzura "Amazon". Even the detail on the outsole is there.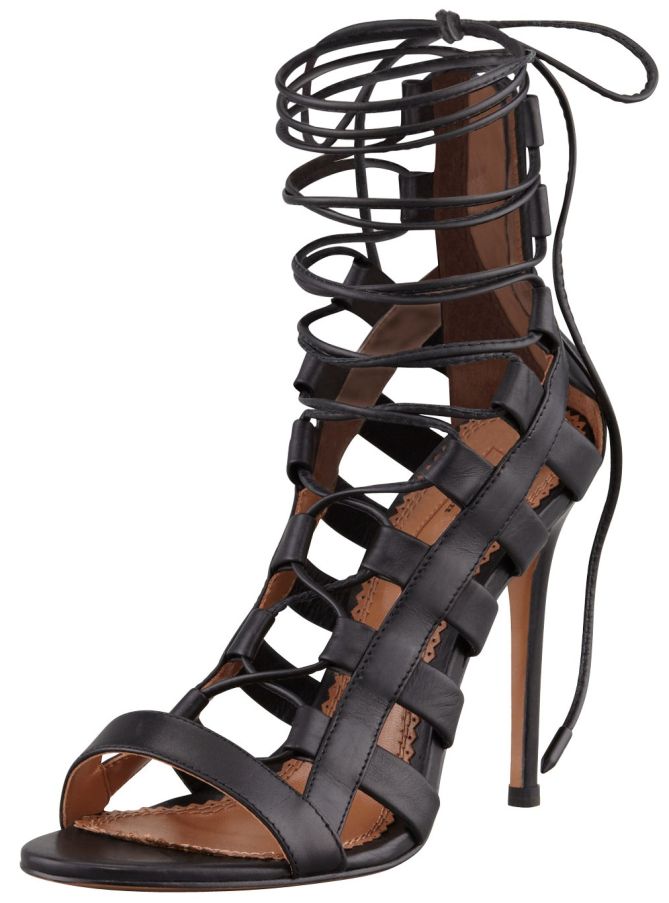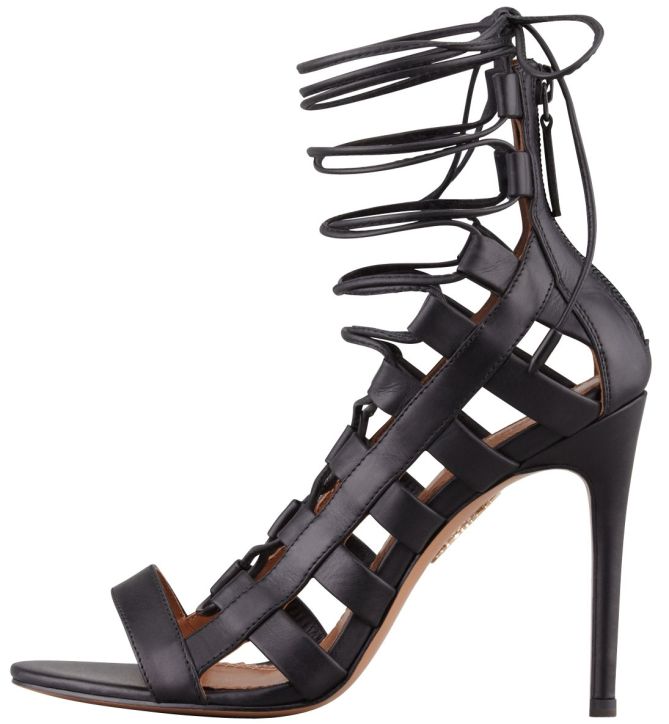 Aquazzura Amazon Sandals, $695
If you've been following shoe trends, then you'd know that the Amazon was what kick-started fashion's love for lace-up heels. In fact, you have the Amazon to thank for the plethora of lace-up pumps and sandals that are now available in the market from high-street brands to premium labels.
The style also comes in the closed-toe version and retails at almost $700. You can grab the sandals in classic black, taupe, red suede, or even orange suede. Feel free to check them out online.