I know the headline sounds off because both Emily and Chris are married to different people, but this post is exactly what the title says it's all about.
Emily Blunt and  hubby, John Krasinski went out on a double date with Chris Hemsworth and his wife, Elsa Pataky. As you know, Emily and Chris are starring in The Huntsman movie. After production wrapped up, the two decided to hang out with their respective spouses in tow at a restaurant in London over the weekend.
Chris looked dapper in blazer and jeans while Elsa opted for a blazer-skirt-and-boots combo. John was in a casual getup of button-down shirt and jeans, while Emily went for an all-black attire topped with a cardi.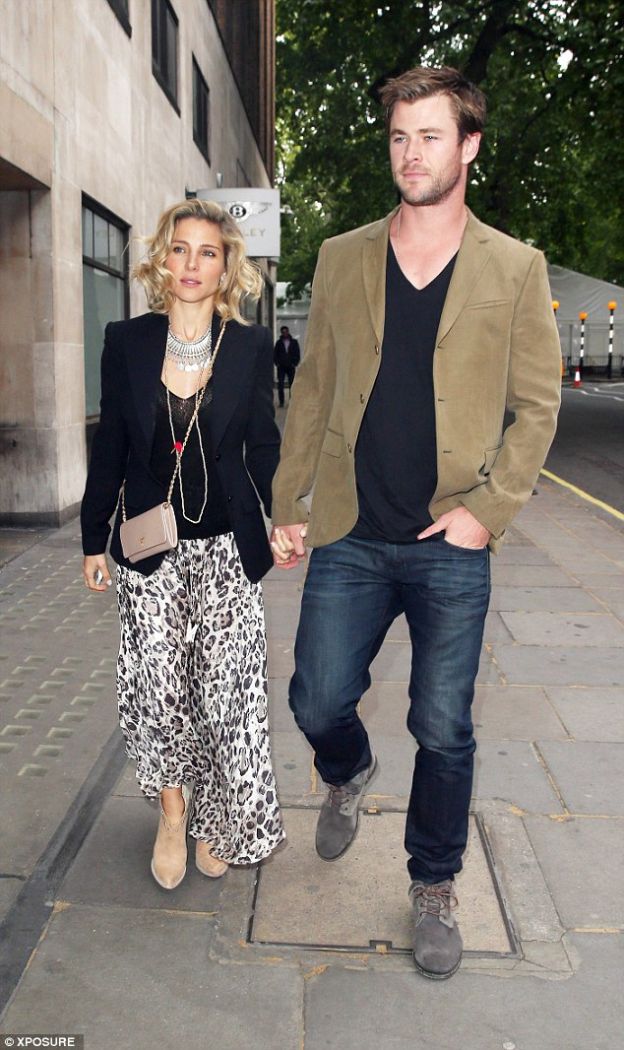 Chris Hemsworth and Elsa Pataky join Emily Blunt and John Krasinski on a double date dinner at a London resto on June 6, 2015
Of the four celebs, however, I'd say it was Emily who looked the most stylish. She rocked black skinny jeans with a black top, then capped off the mix with a long white fringed vest and a pair of studded open-toe booties. The whole getup was clean and casual, but it was also sophisticated and elegant.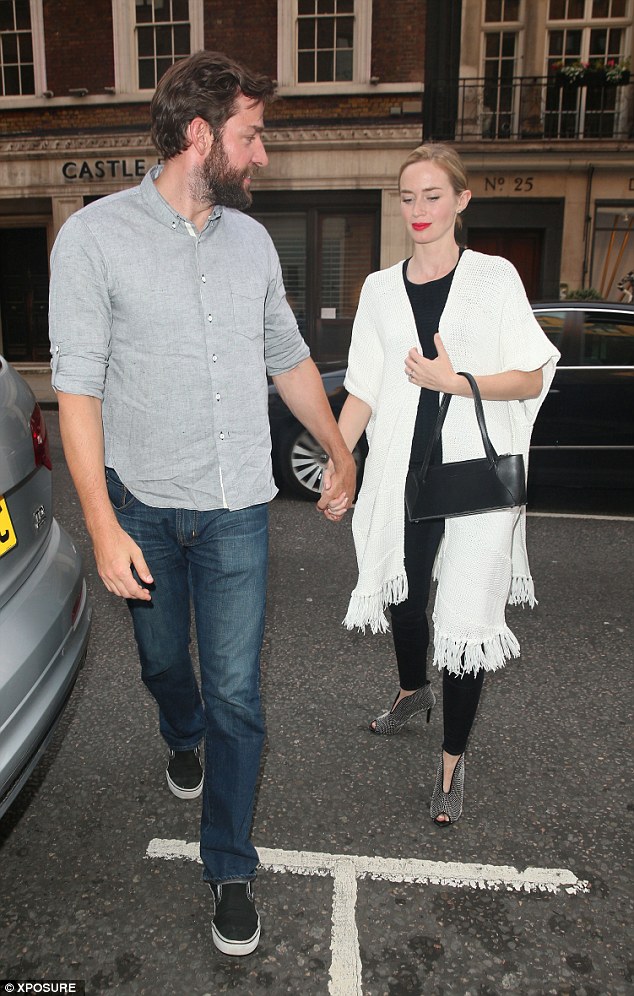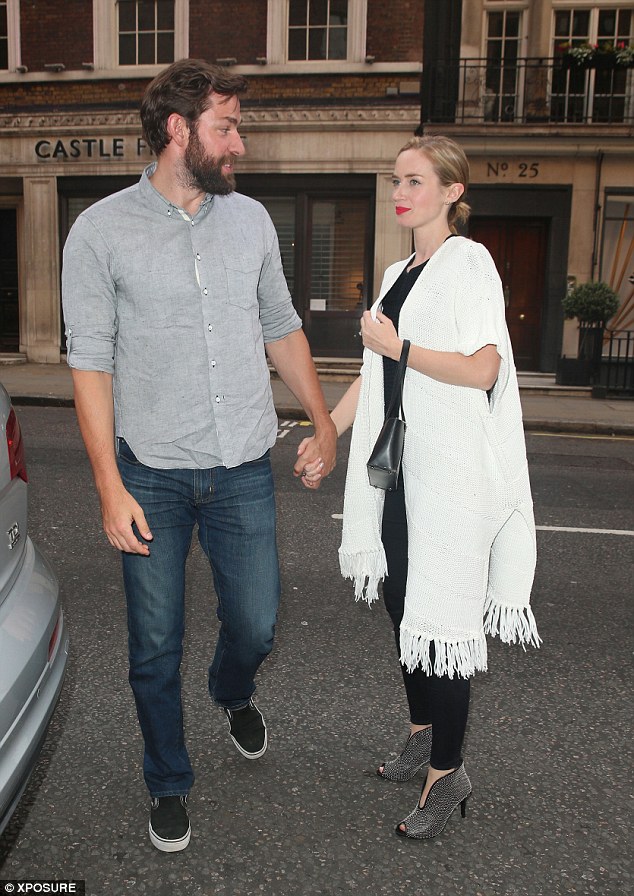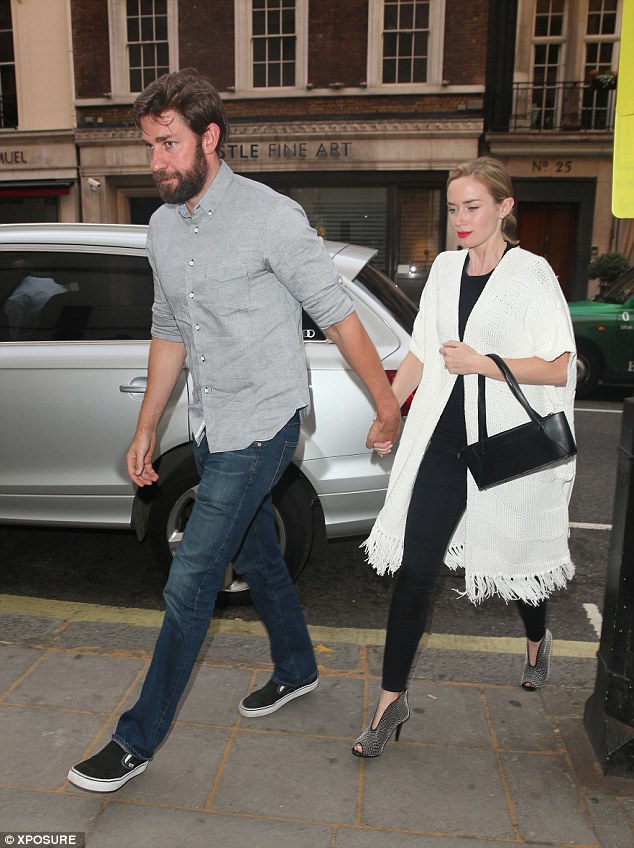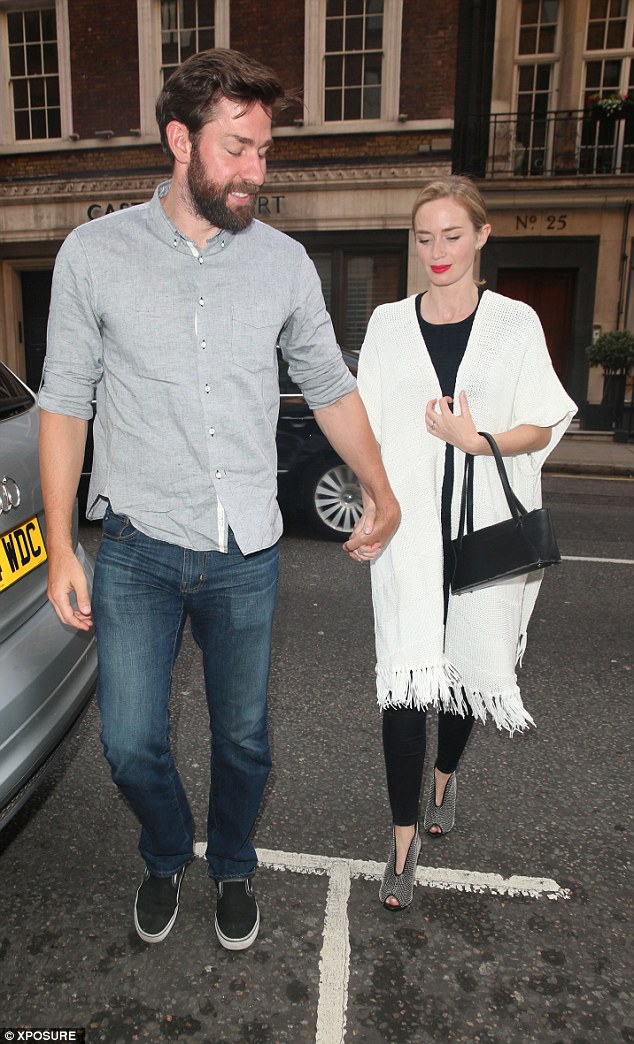 Emily Blunt and John Krasinski head to a restaurant in London for a double date with Chris and Elsa, June 6, 2015
Between Elsa and Emily's outfits, which do you prefer and which would you wear?
I'm not really into the boots-and-skirt pairing and I am a sucker for black and white, so you could say choosing Emily's outfit was a no-brainer. Besides, her studded shoes are gorgeous!
Emily's long white topper is from Elizabeth and James. It is currently on sale at $237 over here. As for the hard-to-ignore studded booties, they're reportedly by Vince Camuto. I cannot officially confirm that as of the moment because I couldn't find the exact style online. However, I did come across booties with similar silhouettes from the label. Check 'em out below: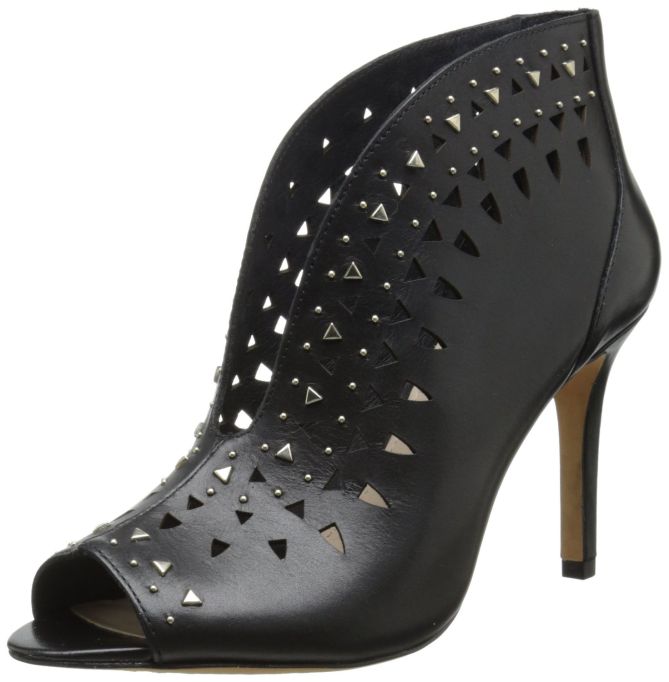 Vince Camuto Ralla Cutout Booties, $91.50 (was $169)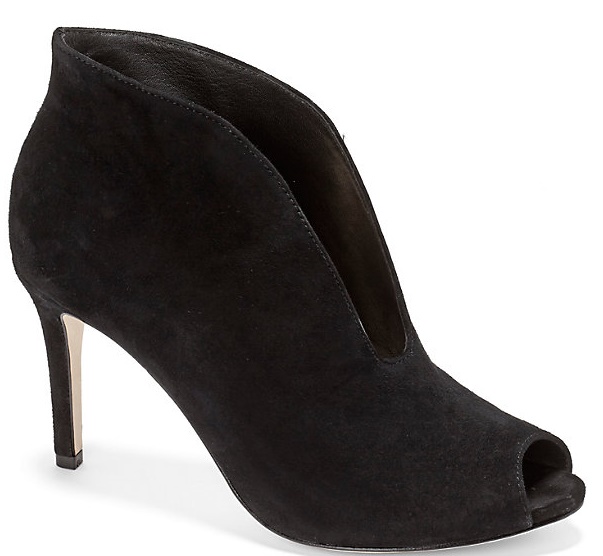 Vince Camuto Ronan Suede Booties, $135 (was $265)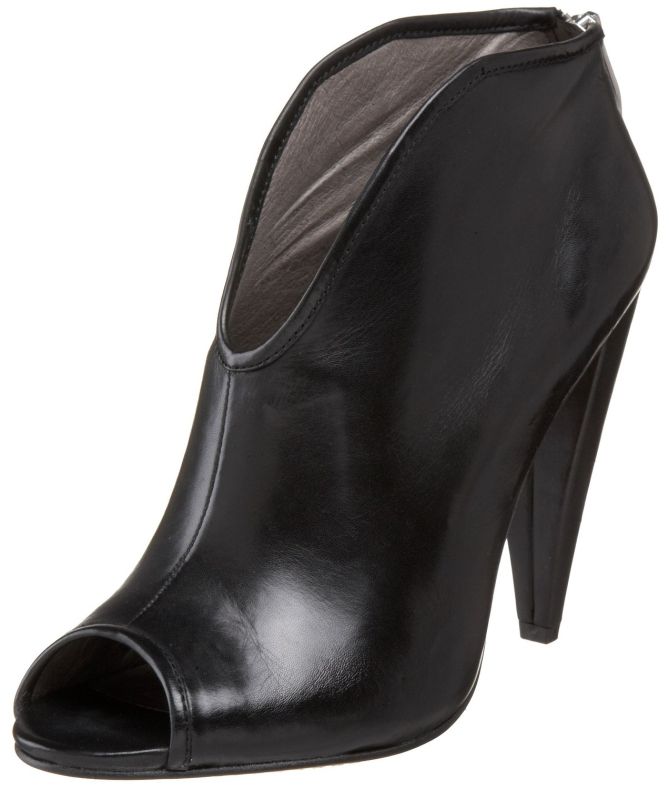 Vince Camuto Amber Booties, $153
If you want to steal Emily's double-date style, you can go with the textured Ralla or do some DIY by putting studs on the suede Ronan. All three styles are relatively reasonably priced so I'm sure you won't break your budget.