Mariah Carey looked stunning and in high spirit with her tomboy Bryan Tanaka.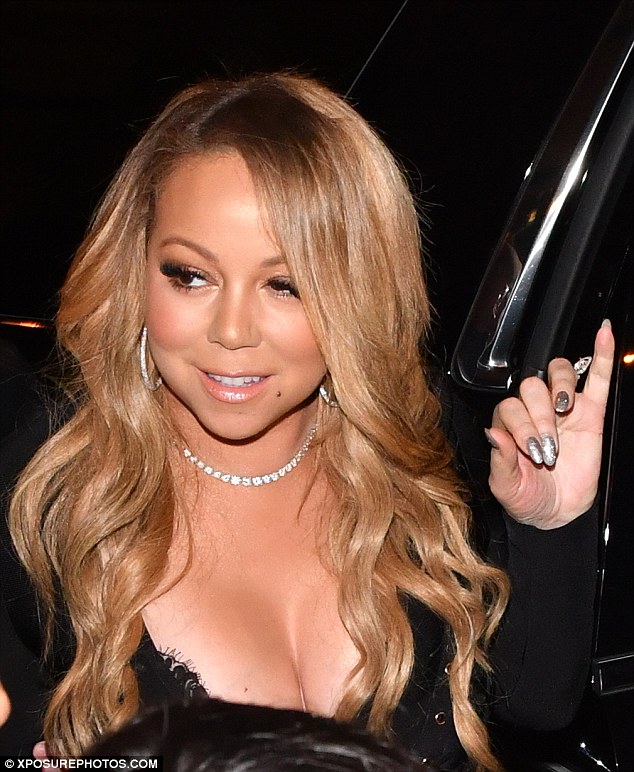 She is 46 years old and he is 33. They were together at the private party at Catch for new single "I don't".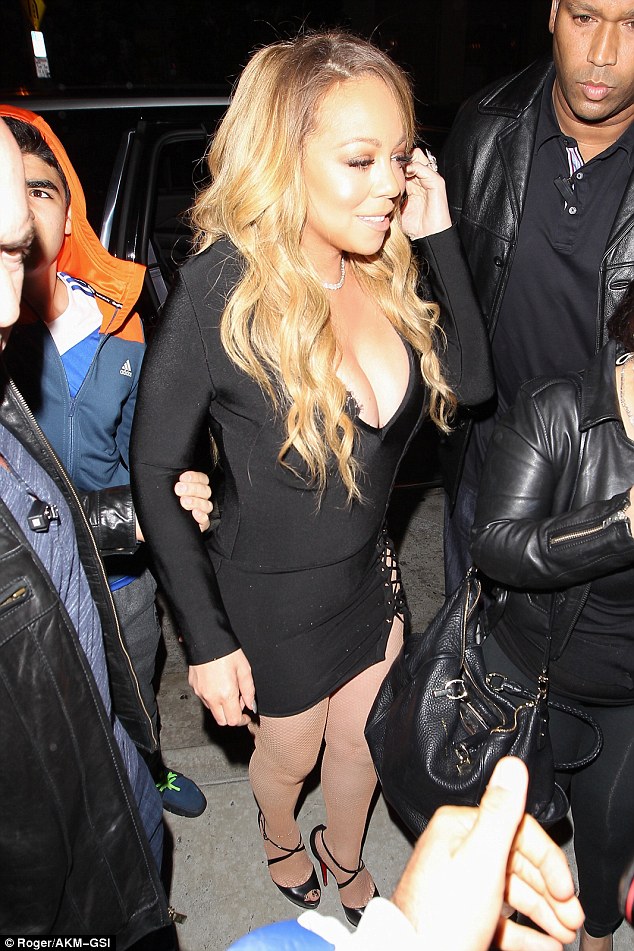 They celebrated the new single and the explosive video in which she burns her 250,000$ Valentino wedding dress she had planned to wear for her wedding to her billionaire ex.Mariah played up to the cameras with her new boyfriend. She had an amazing look to show off all her curves. For the occasion she wore a tiny mini-dress, a typical outfit for her.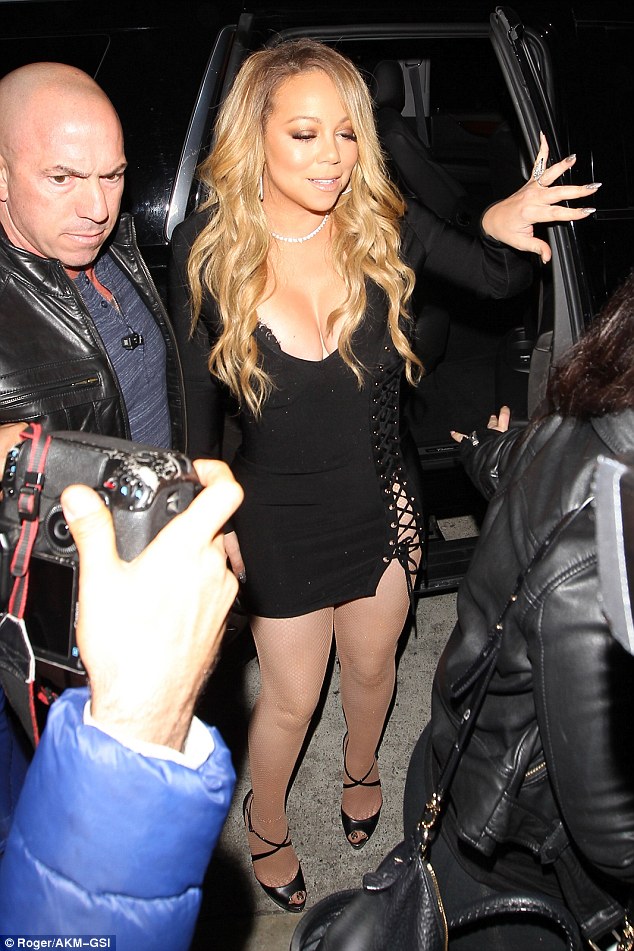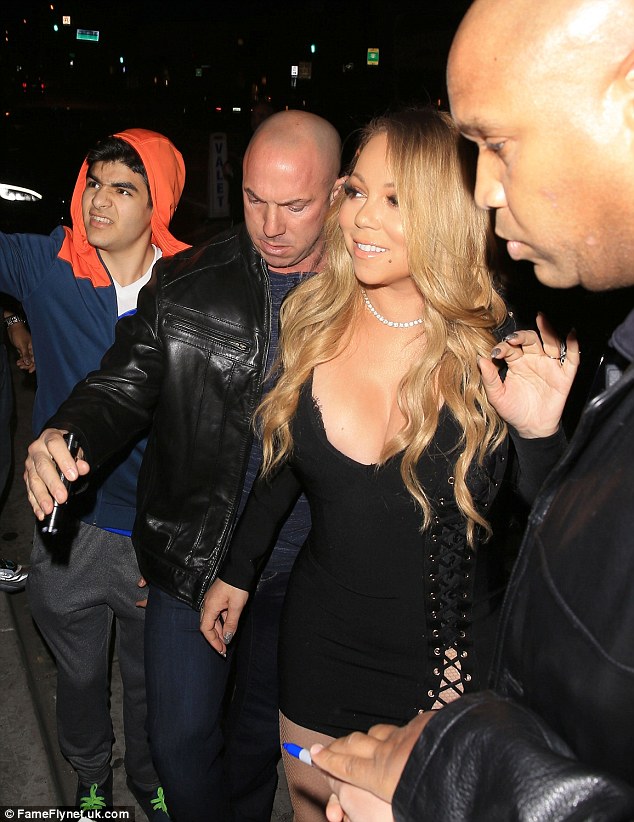 She wrapped her leg around her man and he held her back in a seductive tango pose. The dress left little to the imagination due to its skin-tight shape. This mini-dress had also a lace-up detail along the lenght of her entire body that seemed to show her lingerie underneath. At her feet a fabolous pair of shoes.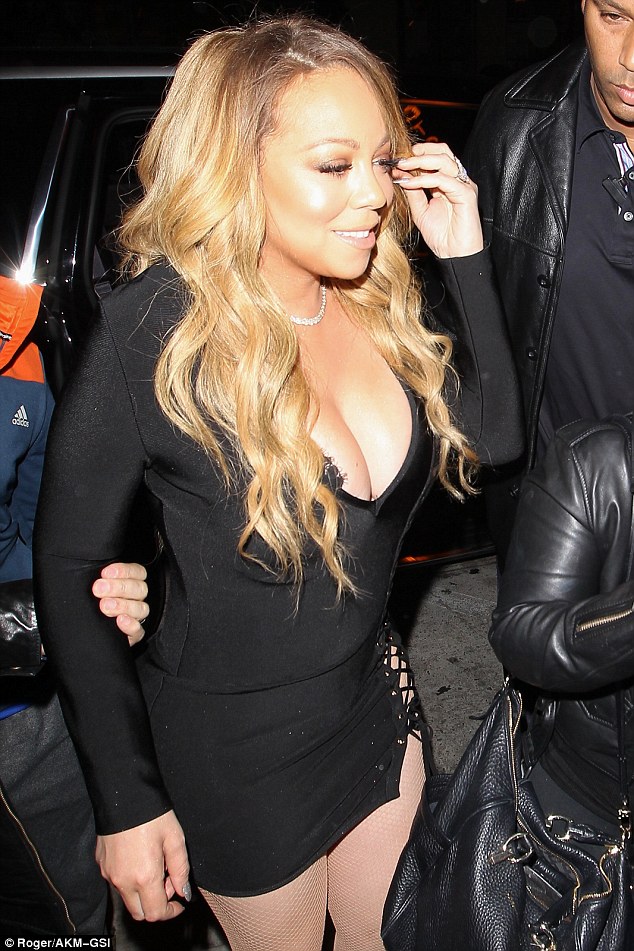 With their red soles we can recognize that these shoes are by Christian Louboutin. They are black peep toe shoes. The platform sole guarantee to elongate her pins to super model proportions. Perfect to match with a mini-dress as Mariah did! You can get your cheaper version.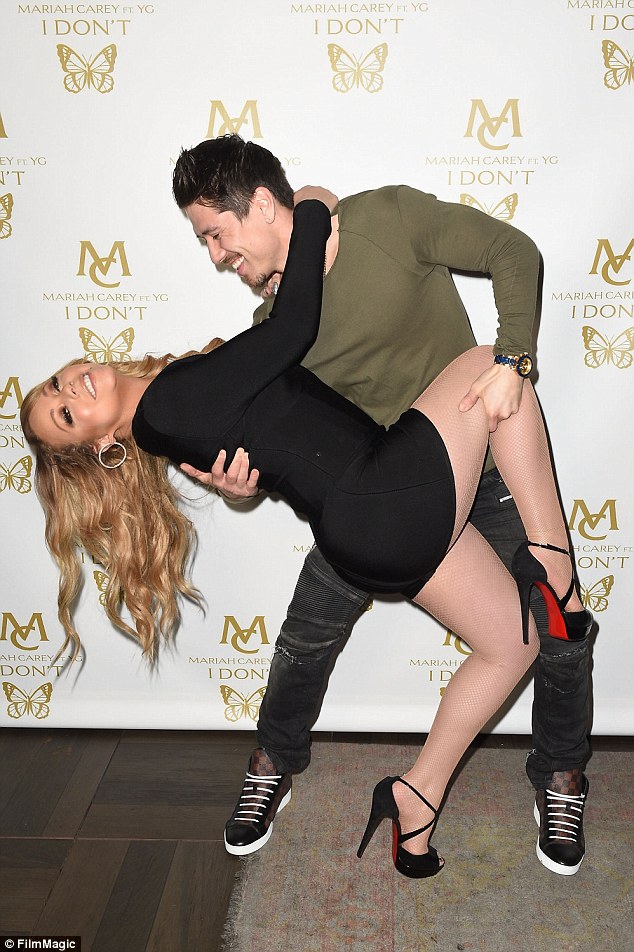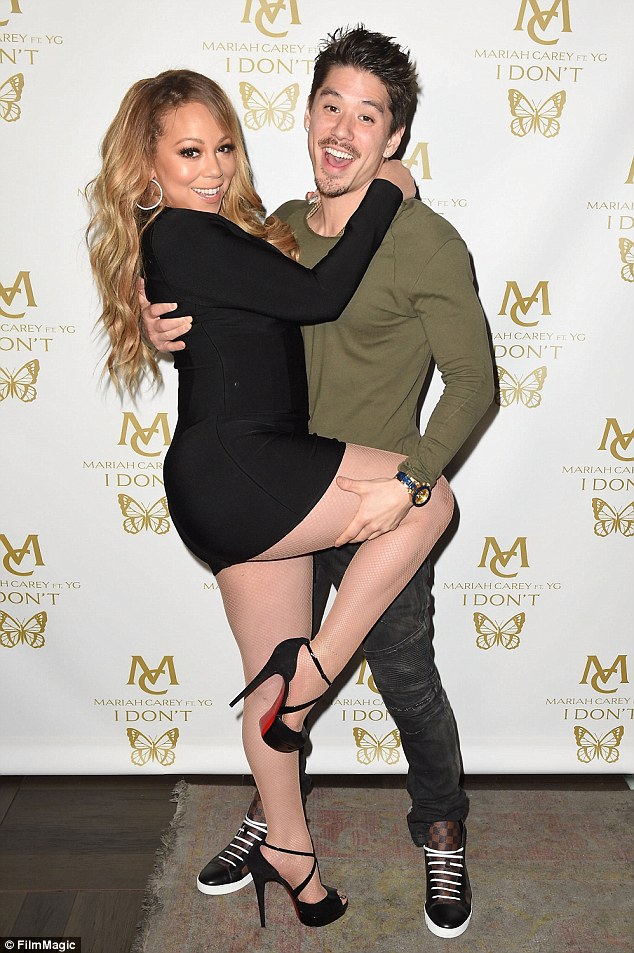 These strappy black heels are the perfect detail to complete her outfit. Mariah wore her long and blonde hair down. She was in fabolous form and her look was on point!
Copy Mariah heels spending less clicking below.