Elle Fanning is such a natural beauty. And she's got this otherworldly ethereal appeal that makes her fascinating to watch.
On Wednesday, the young lady stepped out in a belly-baring ensemble of crop off-shoulder top teamed with a matching low-waist tea-length skirt. She wore her hair down, then complemented the outfit with round-rimmed eyewear and red lip color. Punctuating the whole getup were a pair of gold-plated chunky sandals. As to whether she nailed the getup or failed it, well, you be the judge: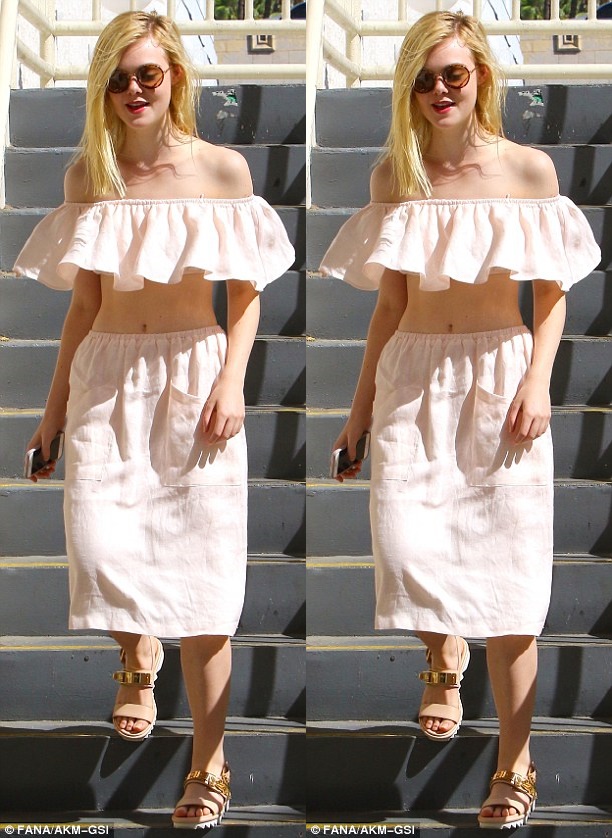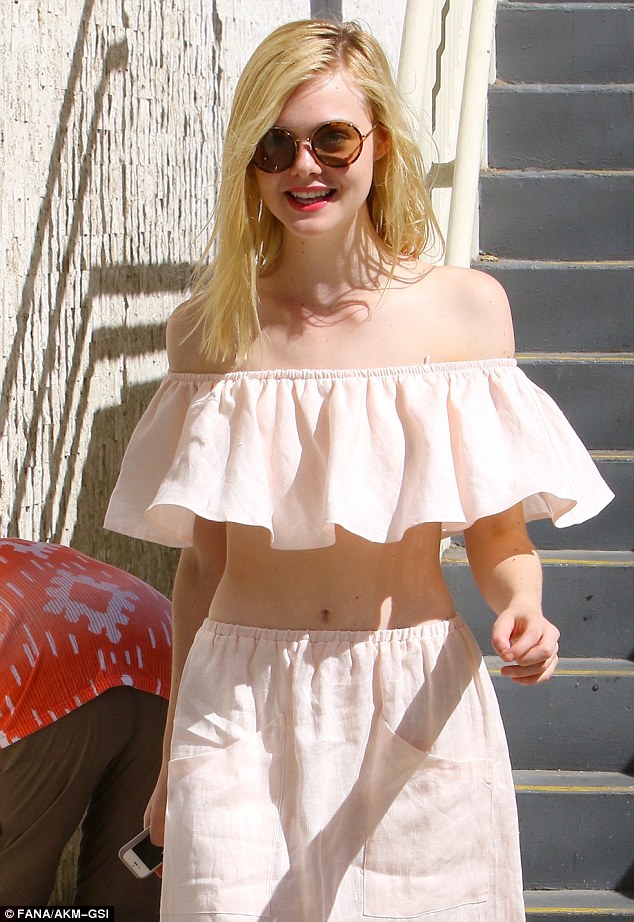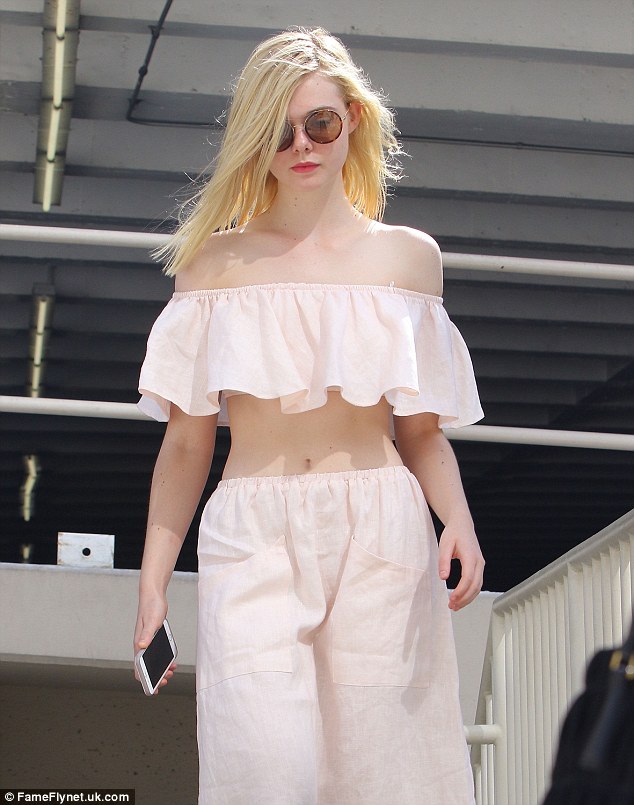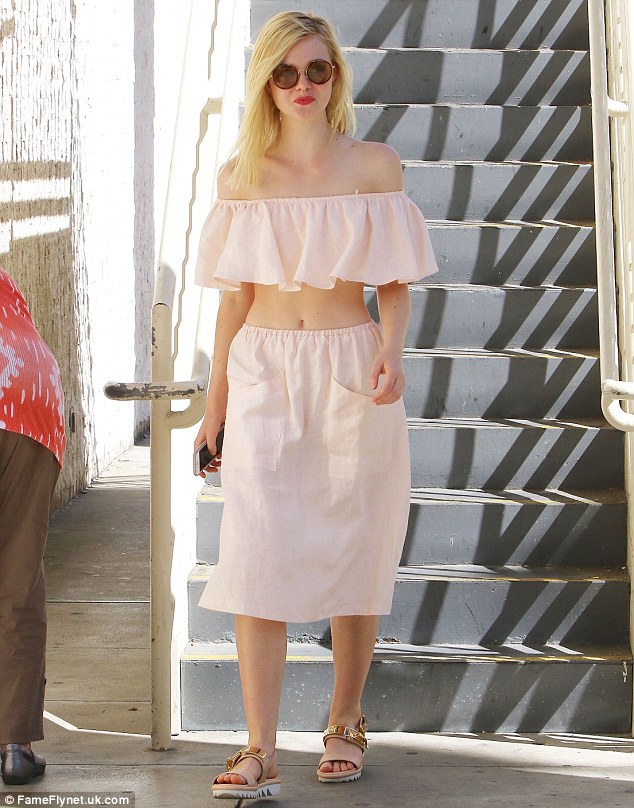 Elle Fanning steps out in Hollywood while decked in matching separates on October 7, 2015
Well, what do you think? Did Elle nail the outfit or no? Should she have worn it some other way? Did she choose the right pair of shoes to go with?
I'm a big Elle Fanning fan, but I feel like she should have pulled the skirt up further to let it sit on her natural waist (and cover that belly button). From there, a nude belt or even a sash in the same color wrapped around the waist would have given it some definition. What about you, how would you style Elle's outfit if you had it?
No details have been released on Elle's attire as of the moment, but if you think you can rock the look better than she did, grab a crop top and matching midi skirt, then cap off the mix with chunky white "flatform" sandals. Here's a combo we put together for you: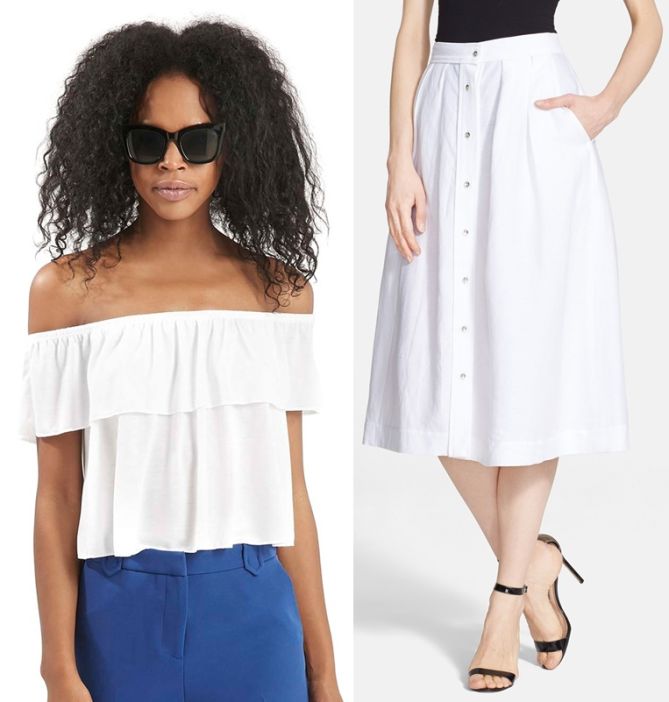 Topshop Off The Shoulder Top, $18 / Milly Button Front Linen Skirt, $115 (was $295)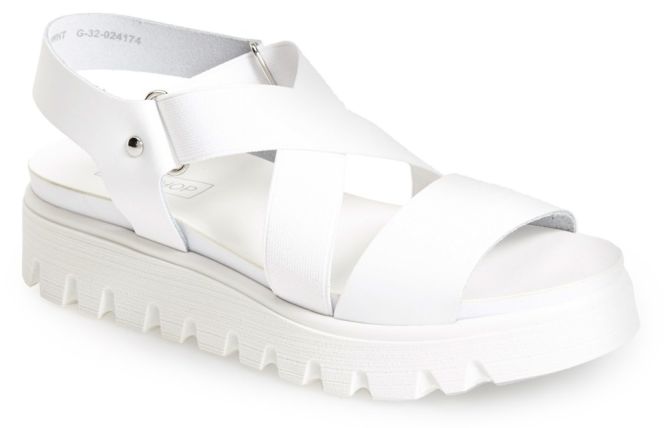 Topshop Folly Platform Sandals, $27 (was $65)