I knew it the moment I saw her. I said 'she's going to be a big star'. And that, my friends, has come true. Elle Fanning has become more marketable that her sister, Dakota Fanning. Dakota is a great actress, and I'm sure Elle is too. But in the looks department, Elle is the winner. Her angelic looking features and aura of innocence make her very attractive. She has yet to win an award, of course. But in terms of the number of films she has done, I would say she's fast gaining on Dakota.
Elle's recent project is The Neon Demon, which also stars Keanu Reeves and Victoria Secret model Abbey Lee. The movie premiered in New York on Wednesday, and for the occasion, Elle wore a stunning blush pink gown detailed with pleated tulle ruffles. It was a beautiful creation that made the young actress look even more delicate and ethereal.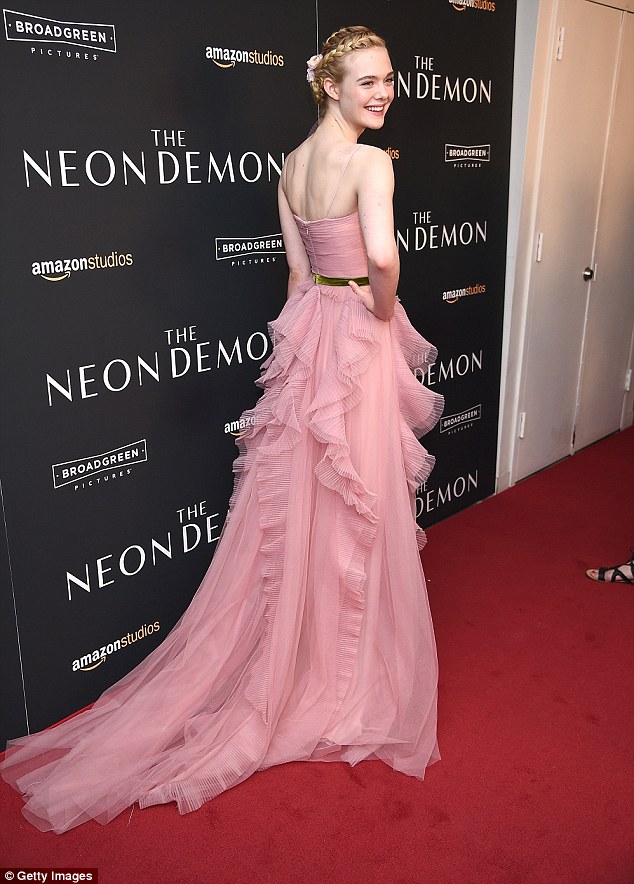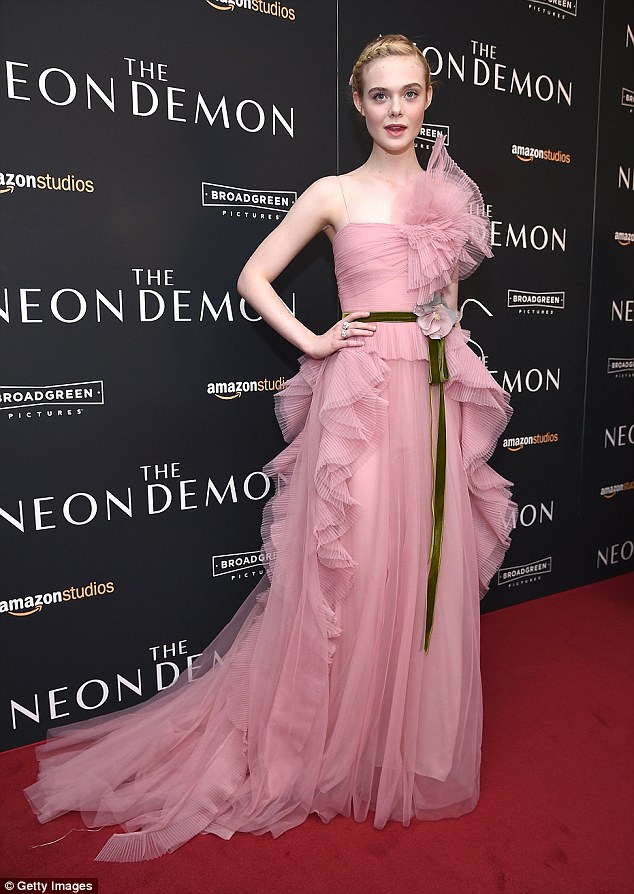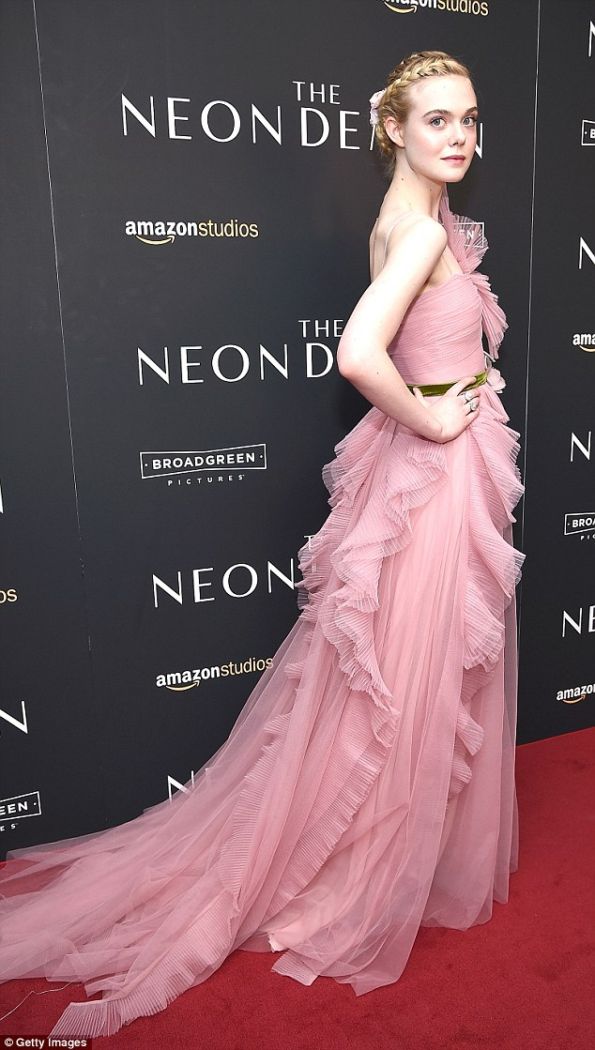 Elle Fanning attends the premiere of The Neon Dream in New York City on June 22, 2016
Earlier in the day, Elle wore another pink frock for her appearance at the AOL Build Speaker Series. It was a tea-length slip dress crafted from silk and lace, and she teamed it with matching criss-cross mules. She then capped off the attire with barely-there makeup and a pink satin choker necklace.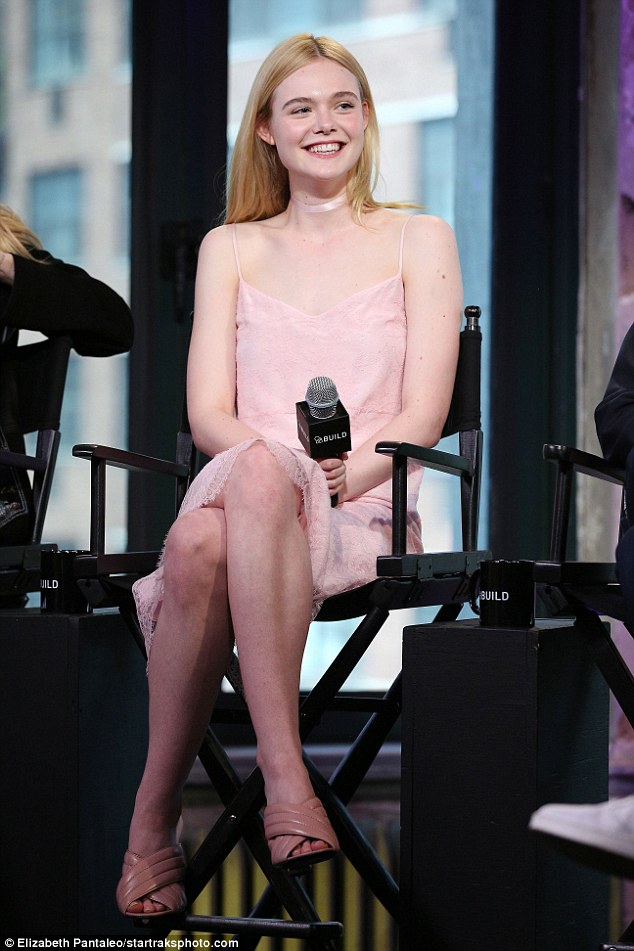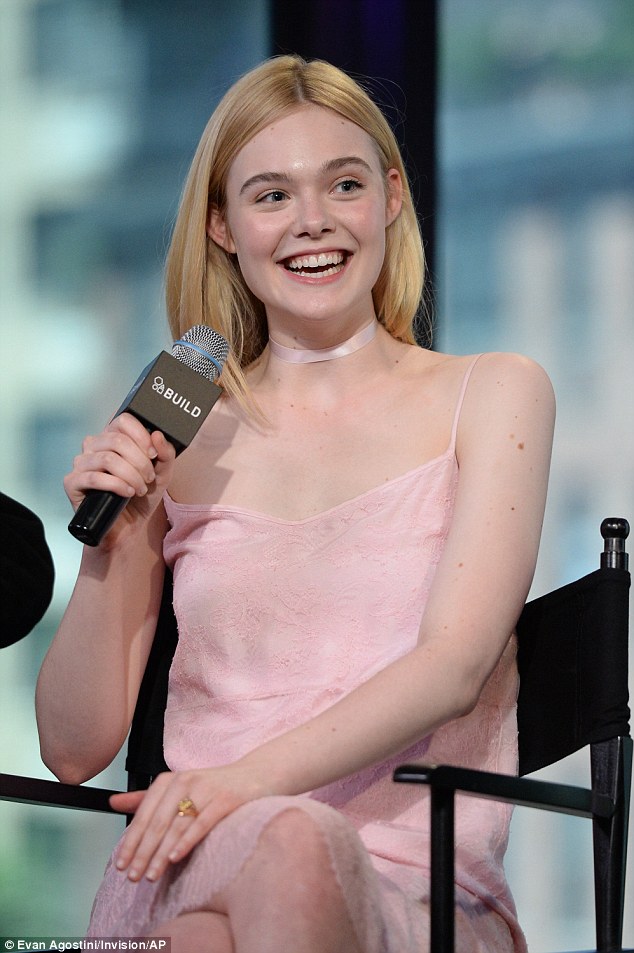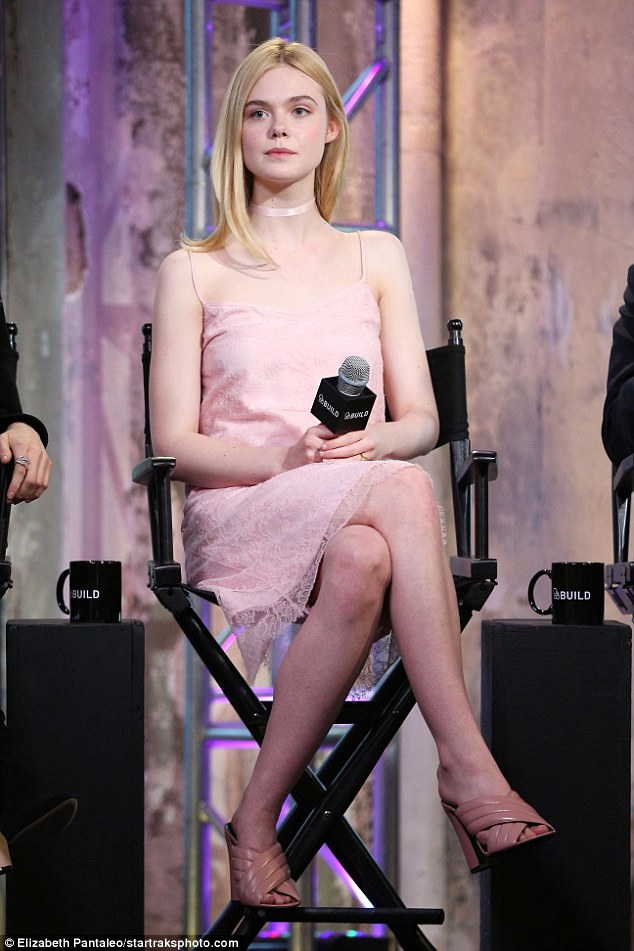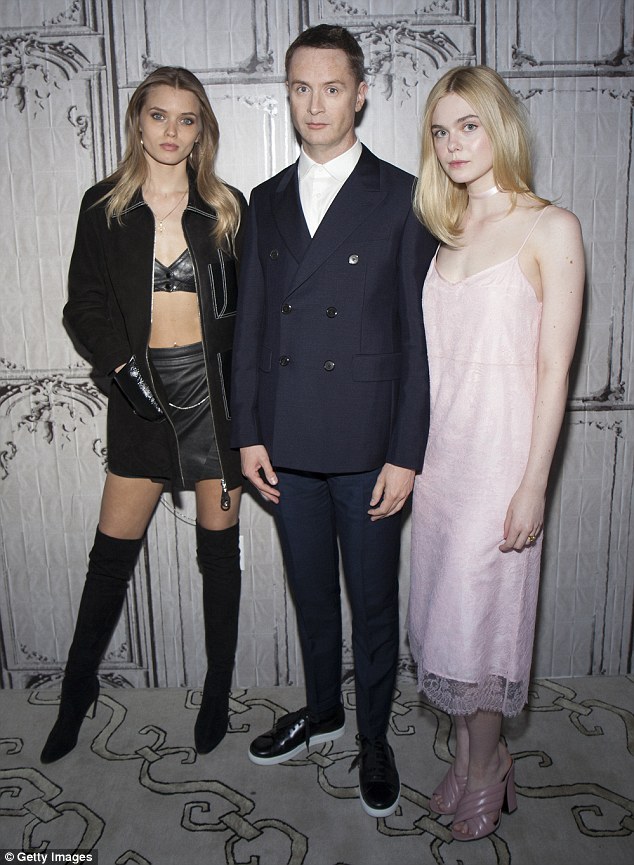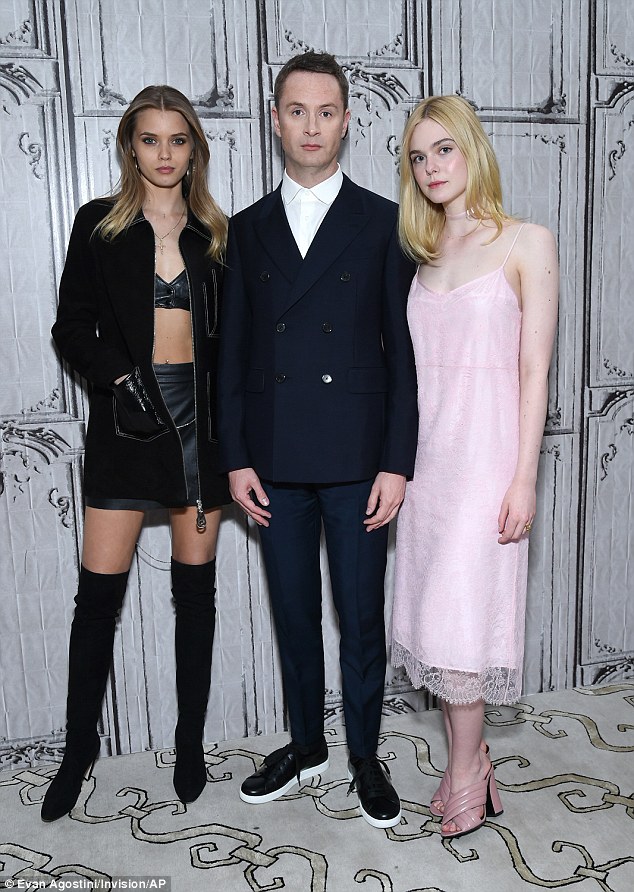 Elle Fanning attends the AOL Build Speaker Series in New York City just right before the premiere (pictured here with Abbey Lee and Nicolas Winding Refn
This young lady is truly the epitome of natural beauty. Would you agree?
She looks 100% real. No tattoos, fake tans, heavy makeup, fillers, botox, and whatnot. I hope she stays that way for her sake.
In terms of fashion, I like her choices. They're very age appropriate (she's only 18). Elle's gorgeous pink ruffled gown is from Gucci. I'm guessing her pink lace slip dress from the Build Speaker Series is also from the label considering the mules are too. Check out the nude version below. The mules are also available in green, red, metallic pink, and gold; though I'm guessing Elle's were custom-colored to suit her dress: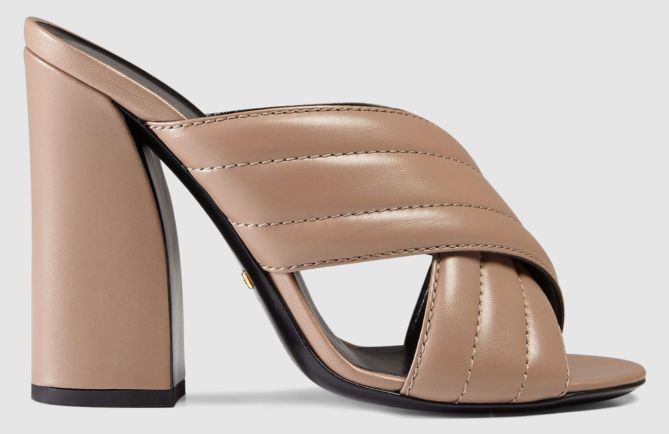 Gucci Cross Over Leather Sandals, $595
If you prefer shoes that offer more impact, you may check out the embellished version over at Kirna Zabeta. The "Serpent" feature crystal-encrusted block heels and multicolored snake details on the back. They are pricier, of course: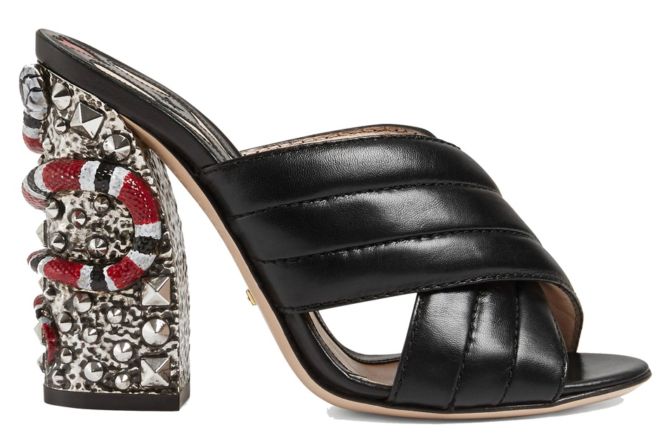 Gucci Serpent Cross Over Mules, $990