Seems like Elle Fanning couldn't get over her princess role in the movie Maleficent. The 16-year-old actress was spotted arriving in Narita International Airport in Japan wearing a t-shirt dress printed with Sleeping Beauty on it. It kind of looked like a night dress, but good thing that she decided to match it with a pair of pointy bow detailed pumps.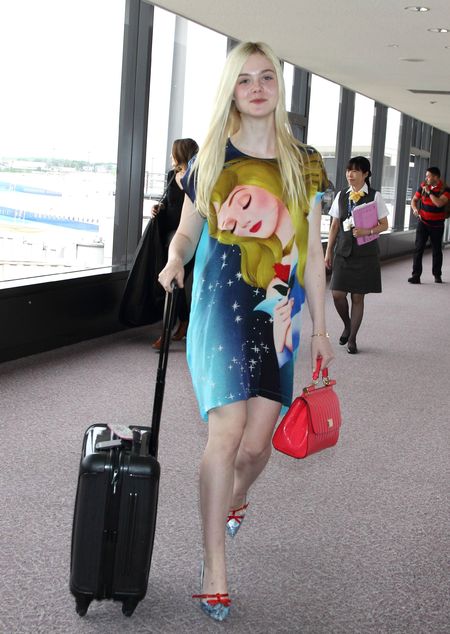 And there's absolutely no doubt that only Elle Fanning could pull off wearing this character dress and pumps and still look fab and trendy. Her youthful grace, innocent demeanor, and quirky fashion sense have allowed her to get away with such pieces.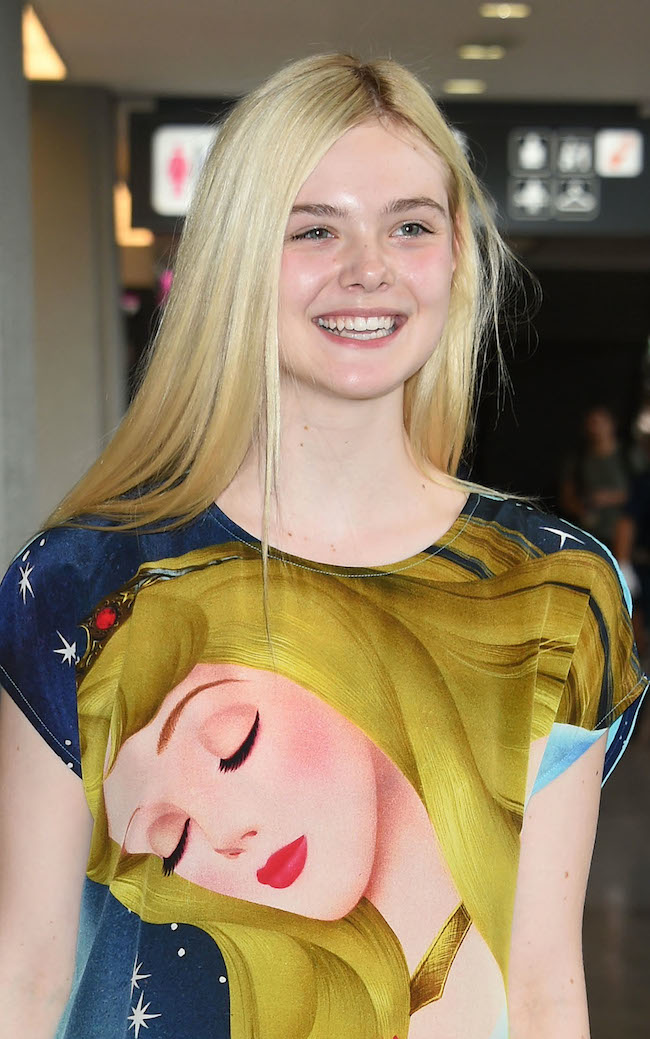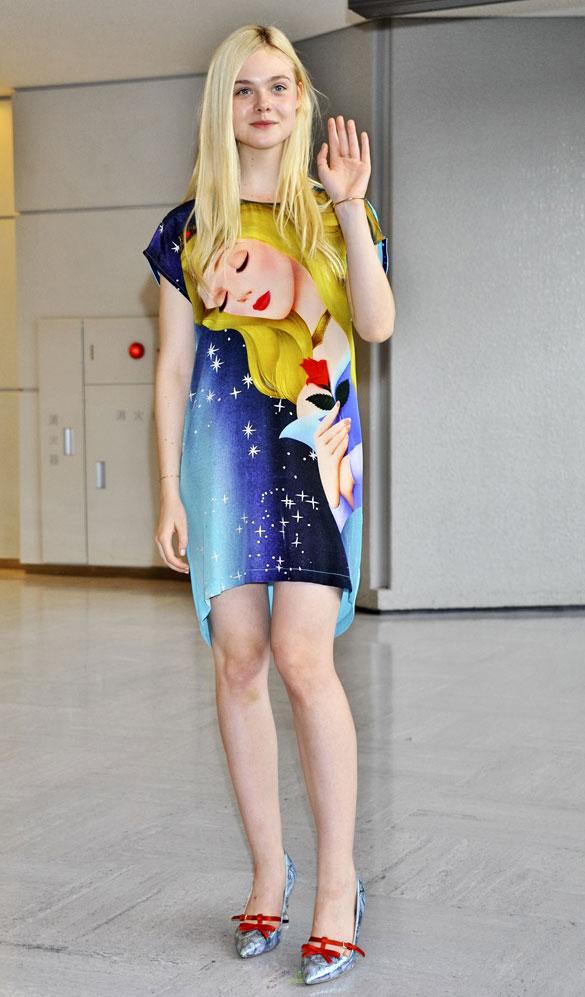 The whole look was playful, fresh, and it suited her personality immensely. Elle looked relaxed and happy,too as she greeted her fans that awaited her arrival at the airport.
Elle's pointed-bow detailed pumps is believed to be from Miu Miu since the actress is the current ambassador of the said brand. I couldn't find this style online although I managed to find a similar one that will surely catch your fancy, too — the Sophia Webster Coco Pumps in Rainbow Silver.