Last week, it wasn't just Dakota Fanning making waves in her Miu Miu heels as she promoted a movie in Venice. Sister Elle Fanning also turned heads while she visited a hair salon in West Hollywood on Saturday.
For the beauty run, Elle wore a rather revealing getup of matching top and skirt. The top was a cropped piece detailed with an extremely low neckline, while the skirt was high-waisted and ended several inches above her knees. In a nutshelle, the combo revealed the young lady's taut tummy and creamy legs. Elle also complemented the getup, which was printed in blue stripes, with cat-eye sunnies that matched the outfit. Punctuating the ensemble were a black choker, a tan colored purse, and a pair of navy oxford wedges detailed with contrast piping all throughout.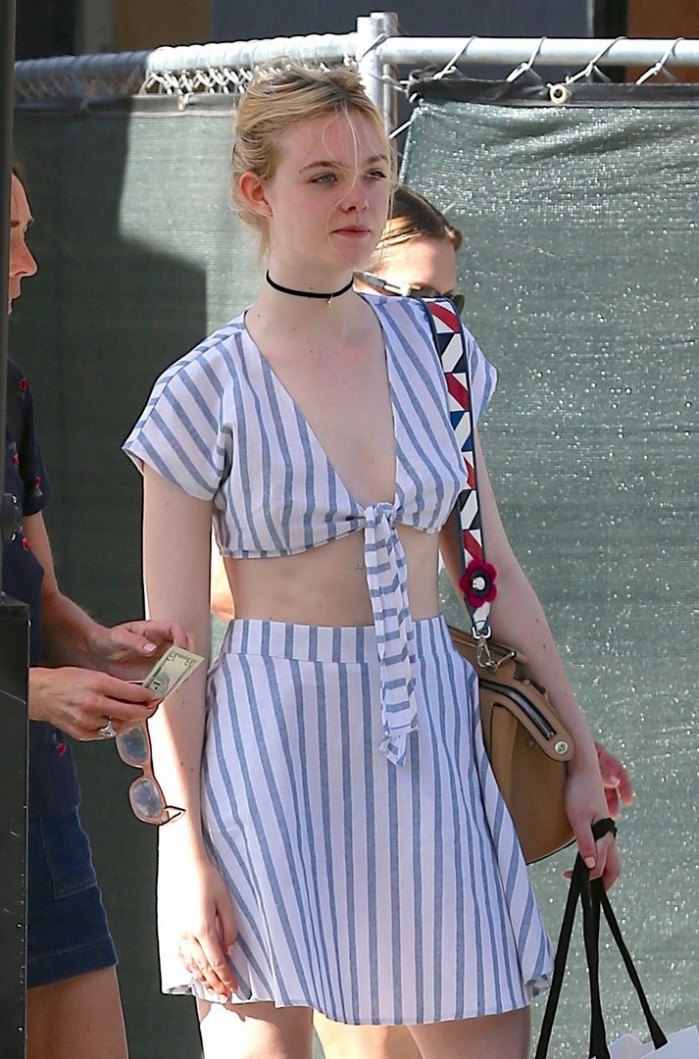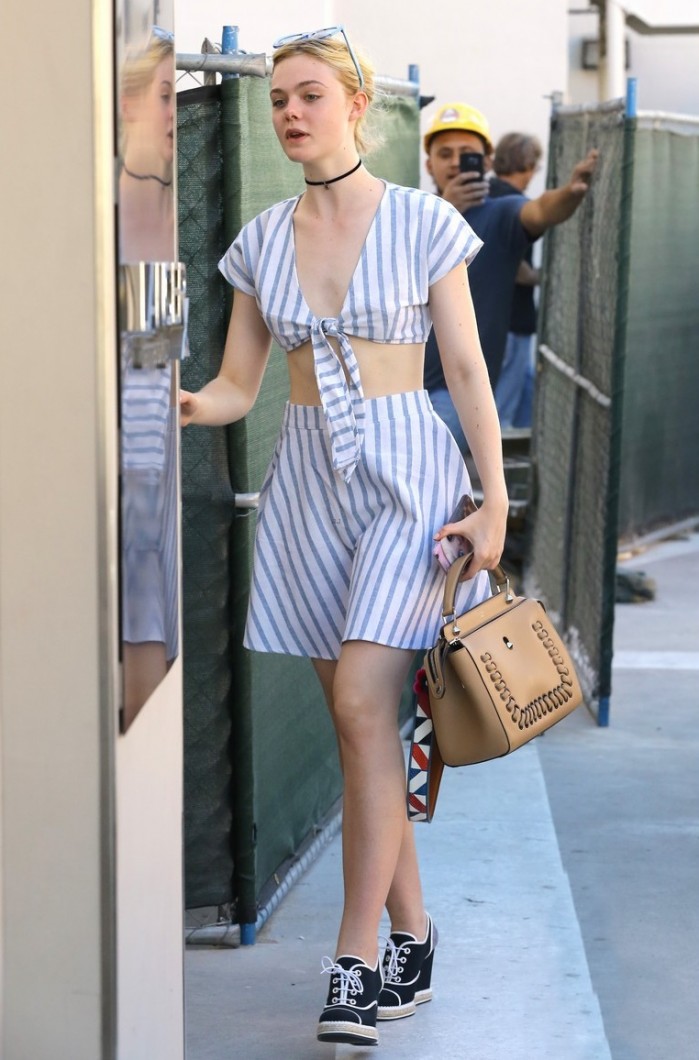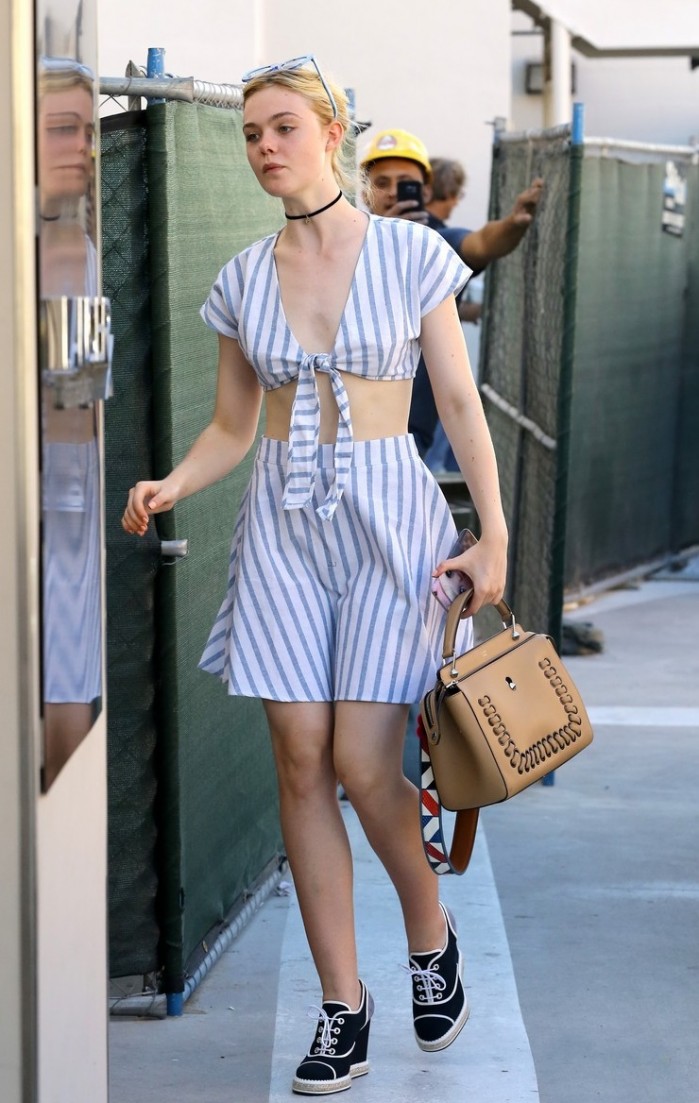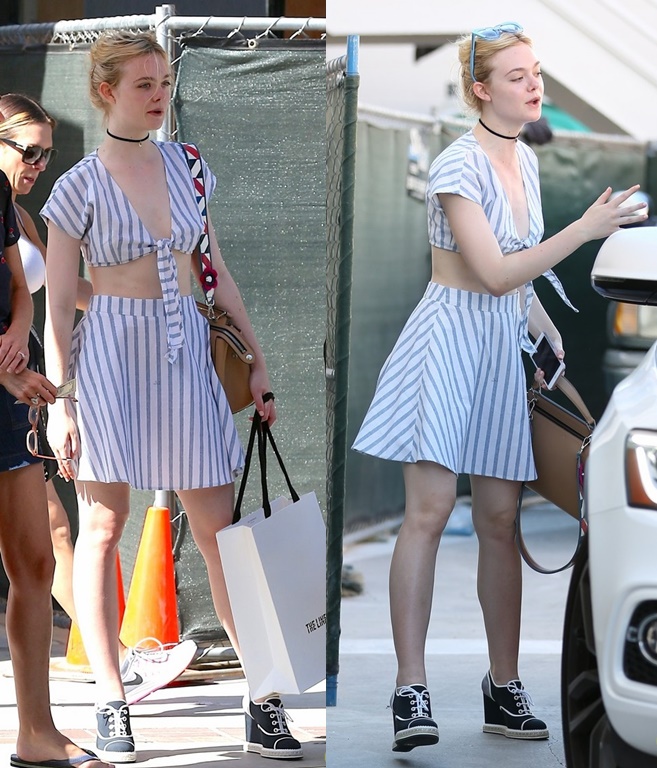 Elle Fanning visits a hair salon in West Hollywood on September 3, 2016
How do you like Elle's outfit choice for the day? It's fresh, youthful, and sexy. But is it age appropriate?
Of course! However, the thing with Elle is that she looks soooo innocent. Even with the plunging neckline and short leg-baring skirt, she still looks 100% wholesome. Put the same getup on someone like Miranda Kerr or Alessandra Ambrosio and you'll get a totally different effect.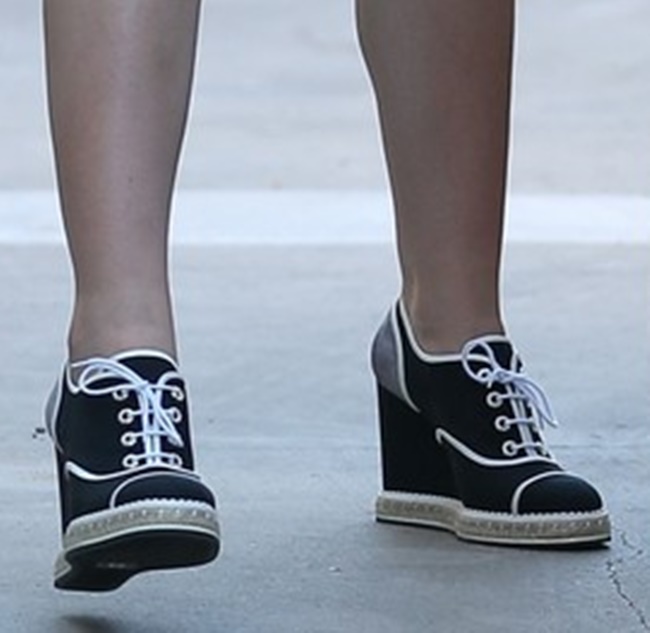 A closer look at Elle's lace-up wedges
That said, I am not very happy with her footwear choice. Don't get me wrong, I think the lace-ups are cute. But I feel like a pair of platform sandals, open-toed flatforms, or ankle-tie espadrilles would have been more appropriate. Something similar to the sandals below, which are from Coclico and are currently at 70% off: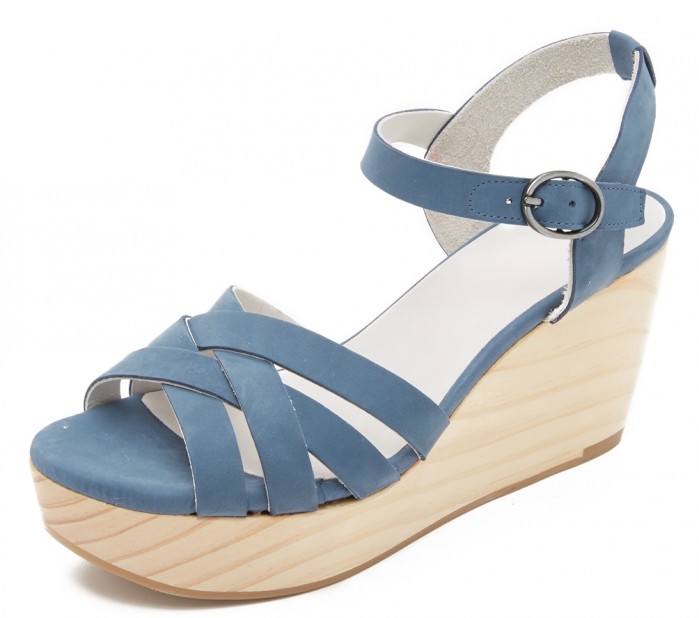 Coclico Ephedra Wedge Sandals, $118 (was $395)
Then again, if you have Chanel lace-ups in your closet, how can you resist the urge to wear them?
Yep, Elle's one-of-a-kind oxfords are from Chanel. They're the "16C". They actually feature jute midsoles and eyelets (for the lace-up strings) decorated with pearls when you view them up close. Below is a closer look at the pair. You won't find them online. If you're lucky, you may be able to get a pre-loved set off eBay or Tradesy: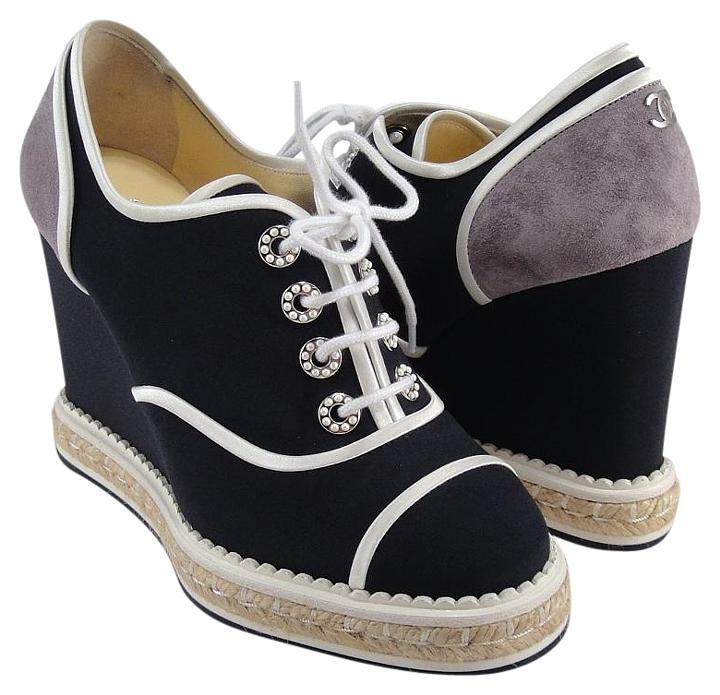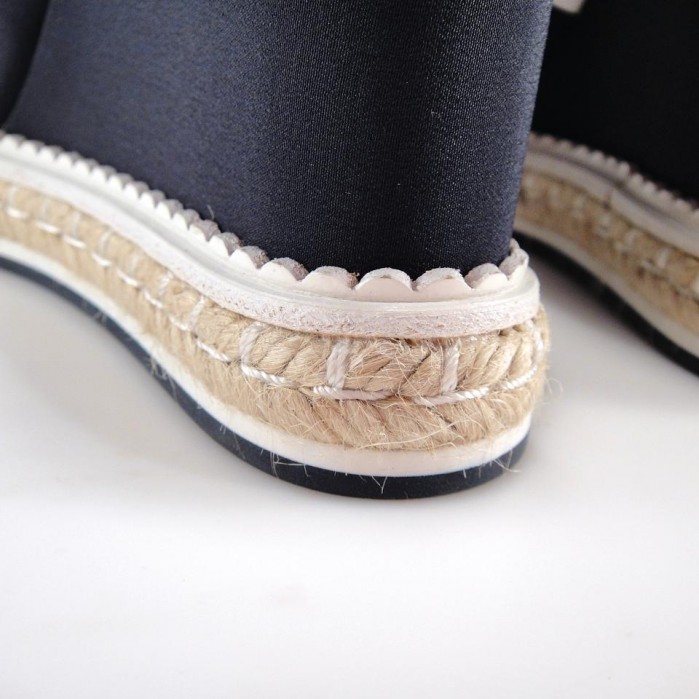 Chanel 16C Colorblock Oxford Wedges