I never thought Elizabeth Olsen would be the type to fashion sky-high platform heels, but I guess I was mistaken. The actress arrived at the Gucci presentation in Milan in a pair of super tall and chunky t-strap pumps from the label. She teamed them with a short lace dress that showcased her long legs, and then topped off the combination with a white coat and a Gucci purse.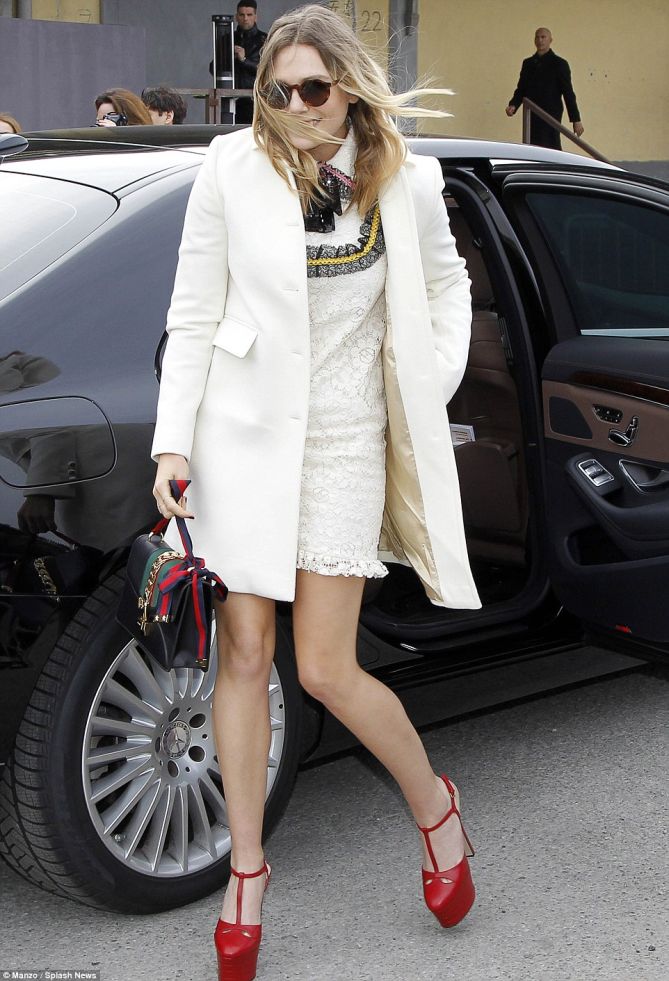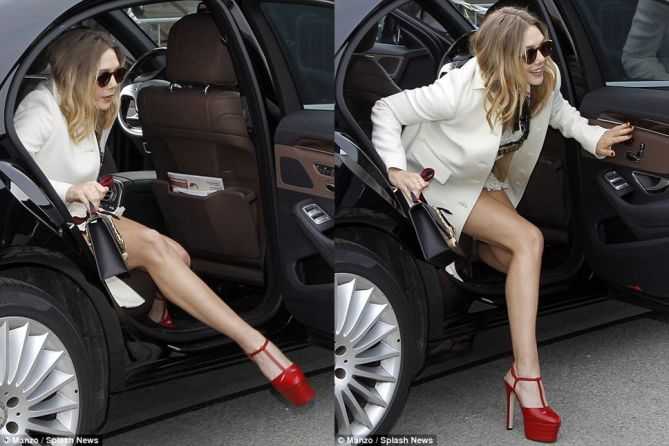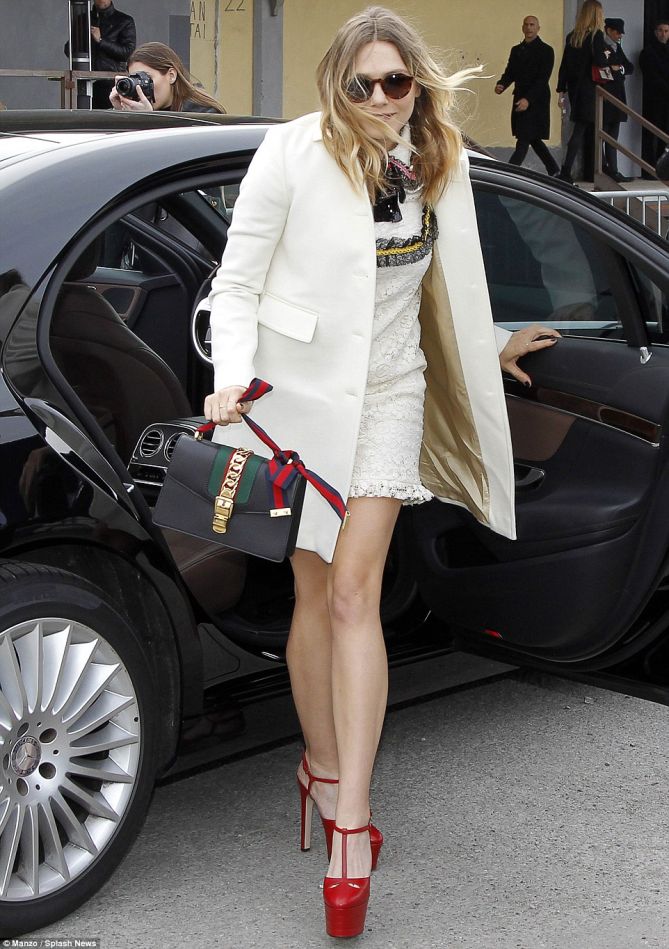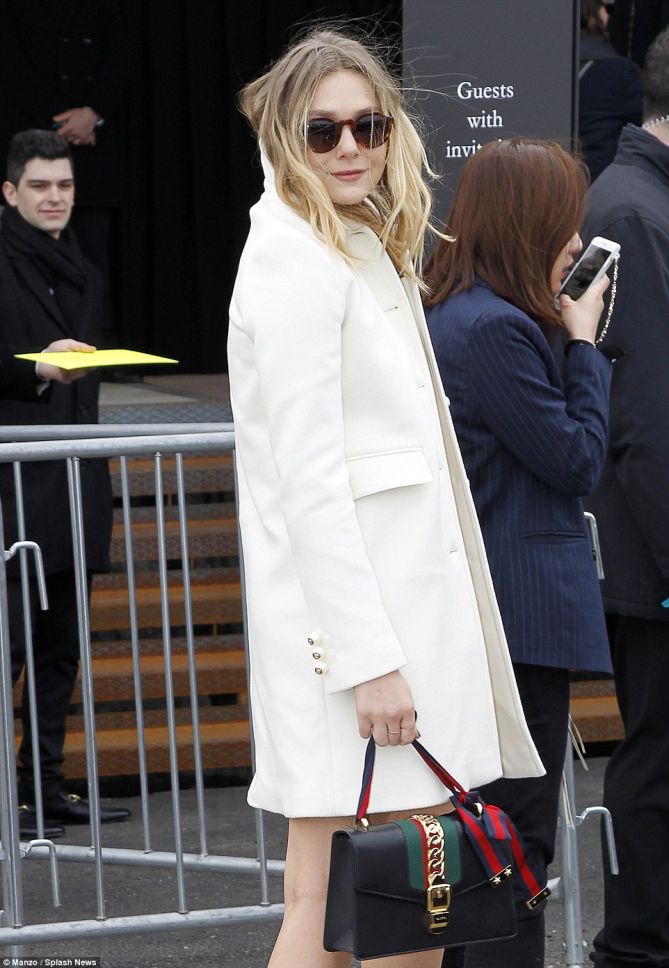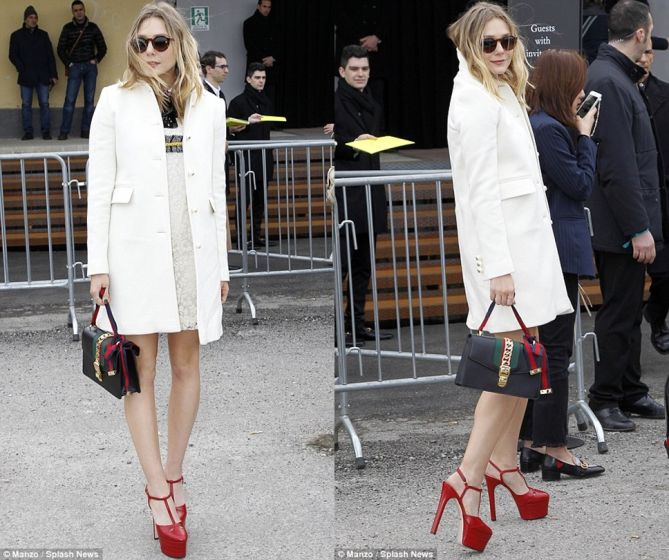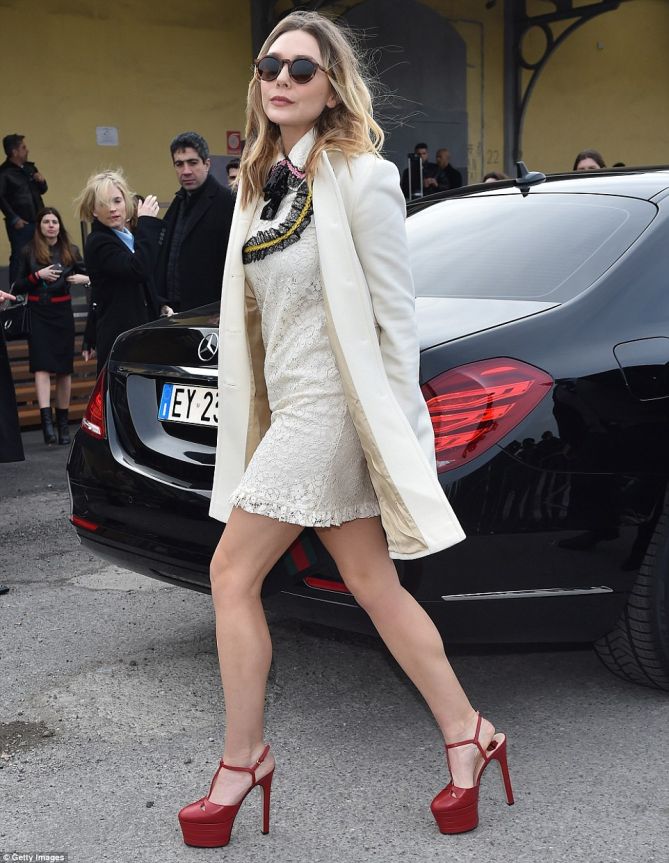 Elizabeth Olsen attends the Gucci presentation during Milan Fashion Week, February 24, 2016
Wow. Those legs are fantastic!
I also love the outfit. It's prim yet not so proper. It's from Gucci's pre-fall 2016 collection, so it isn't out yet. The shoes, on the other hand, are available over at Neiman Marcus. They're the "Angel", a style detailed with 2.5-inch-thick platforms, 6-inch-tall heels, open heel counters, and a t-strap silhouette.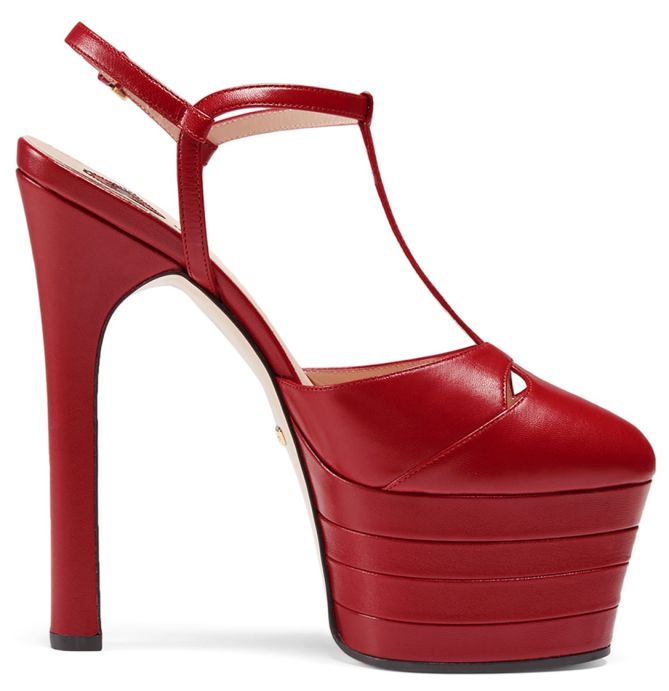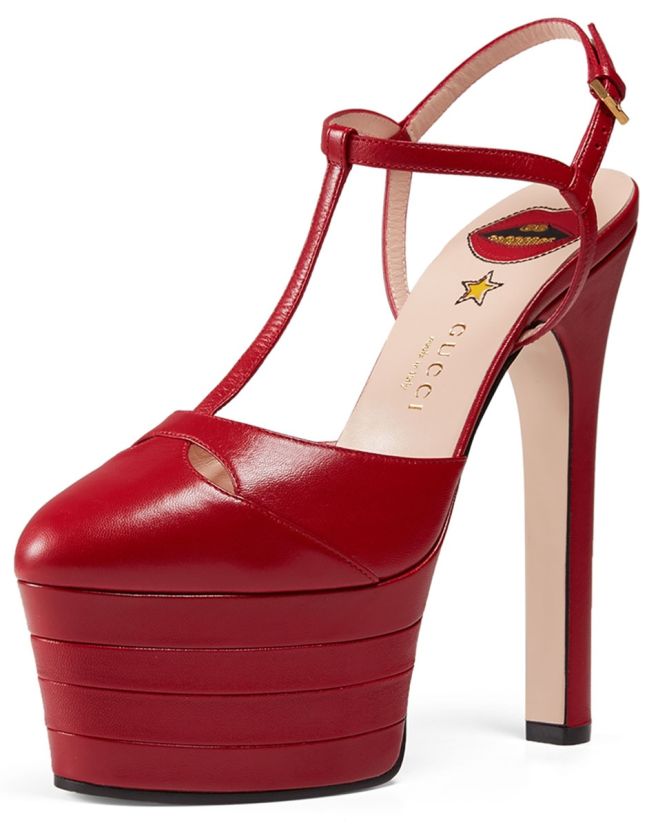 Gucci Angel Leather Platform Pumps, $990
I don't know about you, but I'd be scared to walk in the pair. Can you imagine the injury you'll get if you trip and break your ankles? The Angel comes in several colors too, you can get them in black, silver, or colorblock. They retail at $990 and can go up to $1200.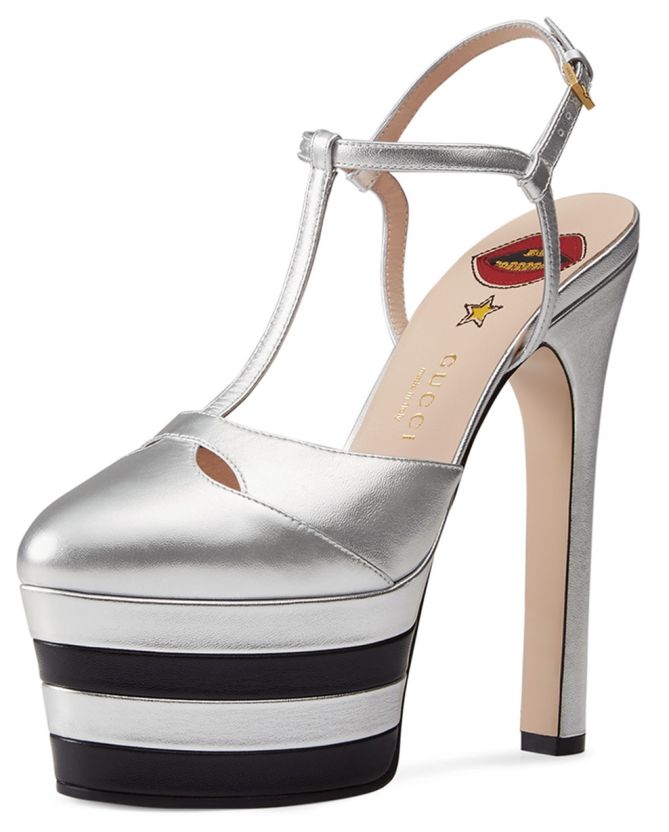 Gucci Angel Leather Platform Pumps in Silver Multi, $990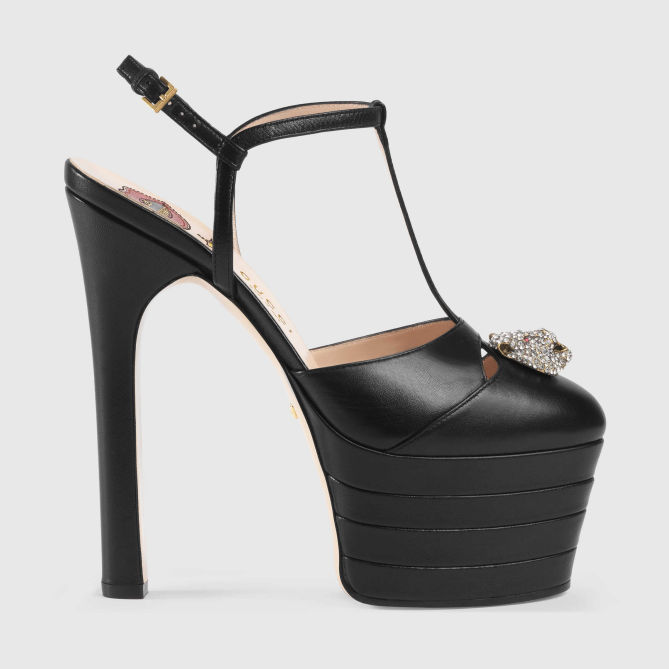 Gucci Angel Leather Platform Pumps in Jeweled Black, $1200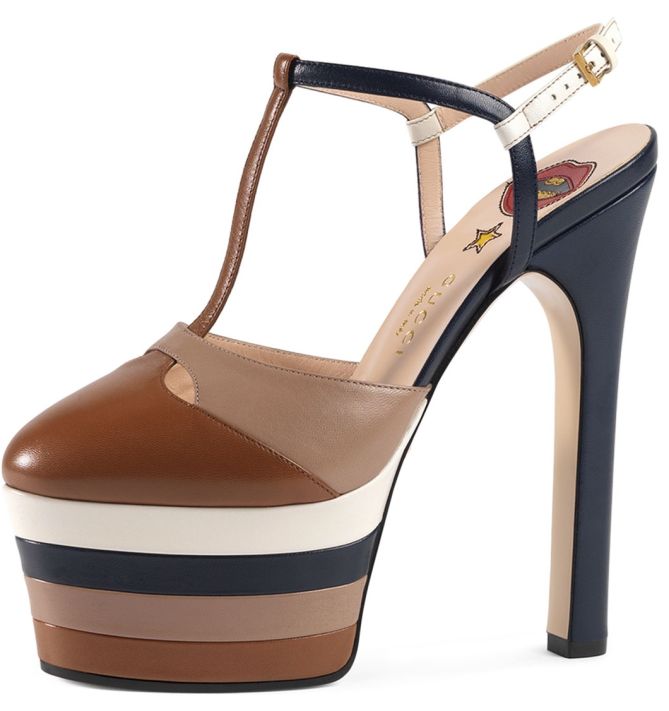 Gucci Angel Leather Platform Pumps in Colorblock, $990