Elizabeth Hurley is an English actress and model. She has been associated with the cosmetics company Estee Lauder since the company gave Elizabeth her first modelling job when she was 29 years old. They have featured her as a representative since 1995. In her acting career she is best known for her role as Vanessa Kensington in Austin Powers: International Man of Mistery. In 2015 she began starting in E! original series The Royals.
She was spotted on Tuesday at a private gallery viewing ,after wrapping up filming The Royals season 4, of The Art of Sir Oswald Birley in London. "The Royals" season 3 was a success after an average audience of 1.1 million. The series was renewed this year in February and the last episode was filmed last Friday. She plays Queen Helena in "The Royals" which also starts Joan Collins.
Her black dress was showing such a beautiful fit figure. The black dress was hugging her body very well. Her dress sat just off her shoulders with sparkle detail across the chest, and it ended at the knees. The chic clutch completed the outfit nicely.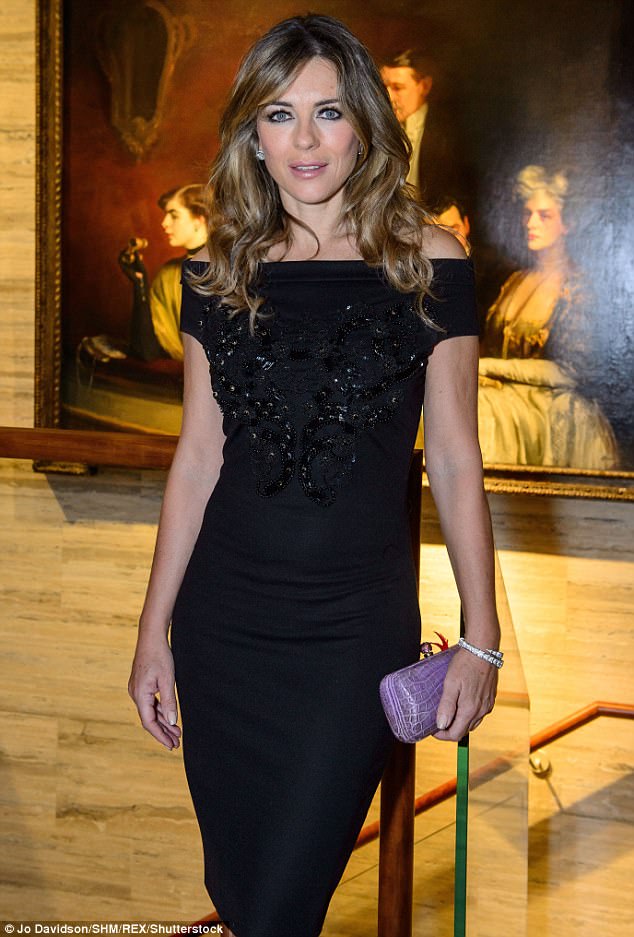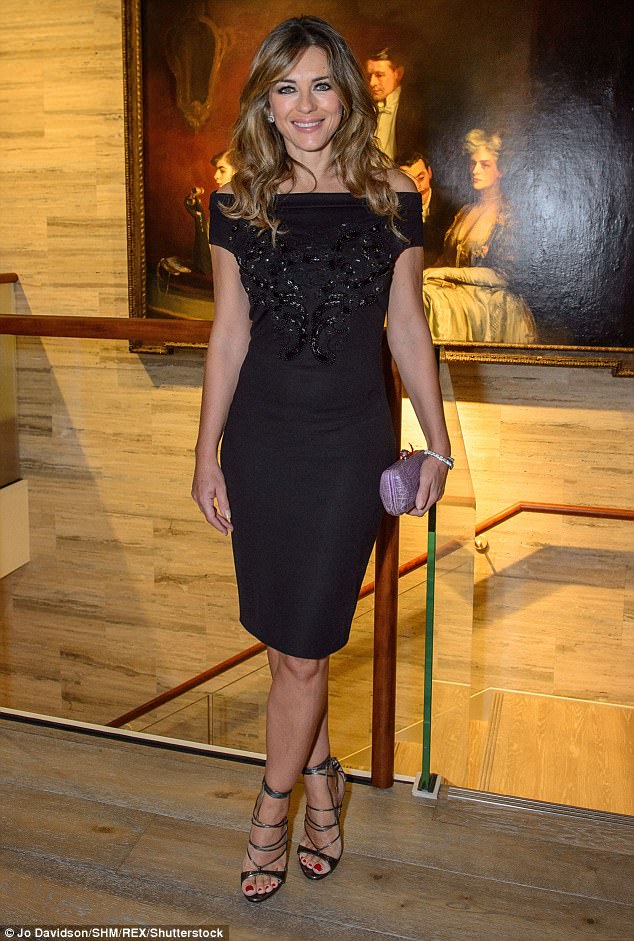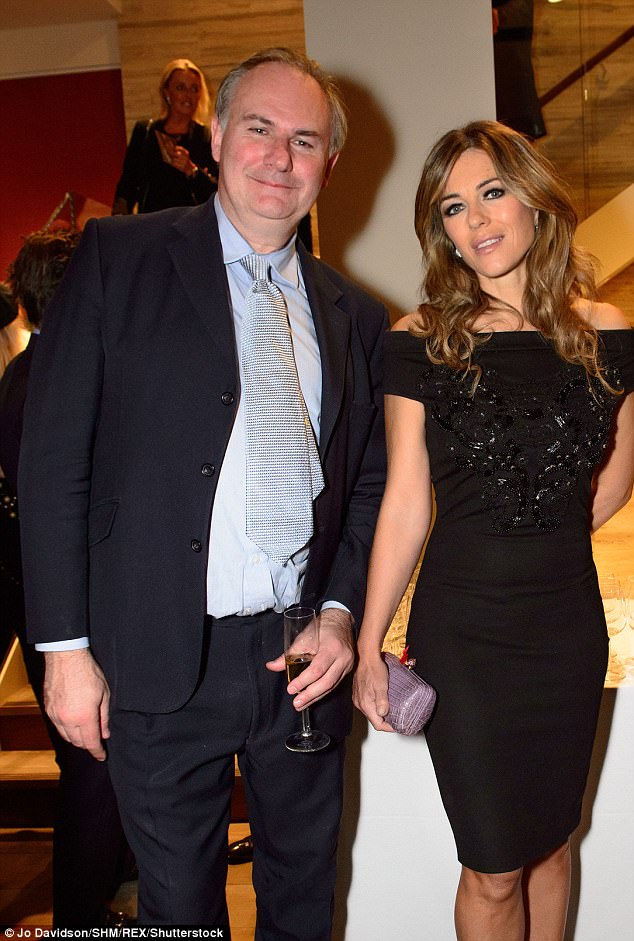 The silver lace-up heels by Dsquared2 catched our attention as they are such a nice pair to have for the summer and events. It's easy to say Elizabeth has a lot of style and these amazing pair made the already elegant outfit to stand out even more.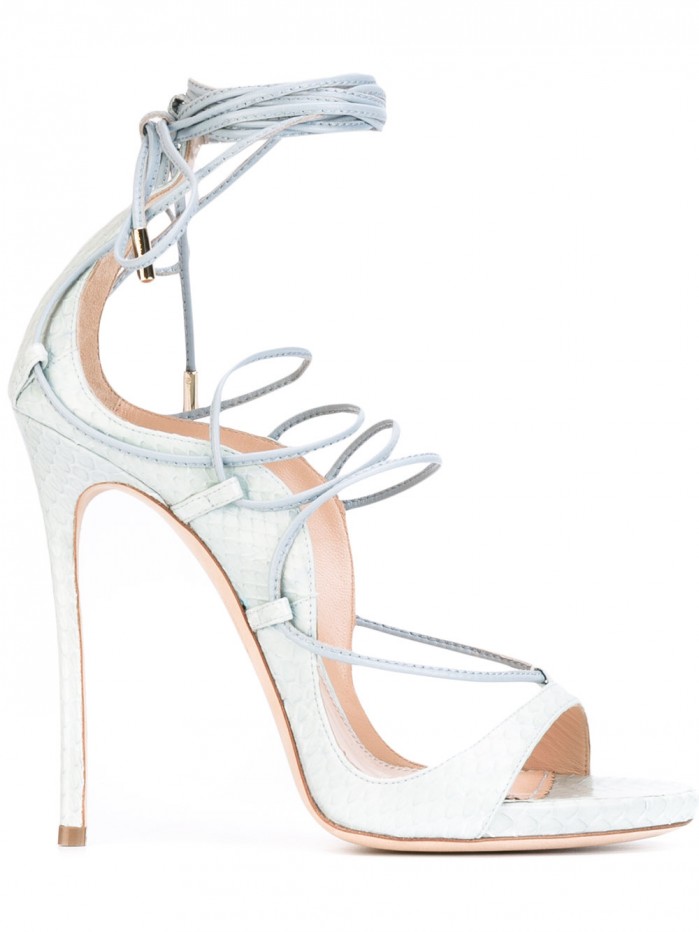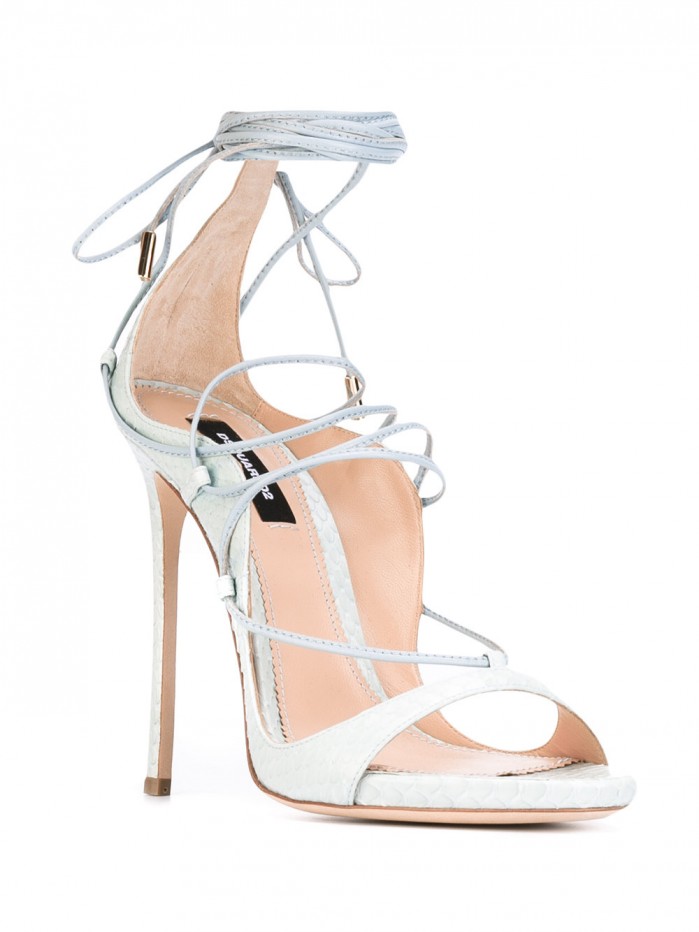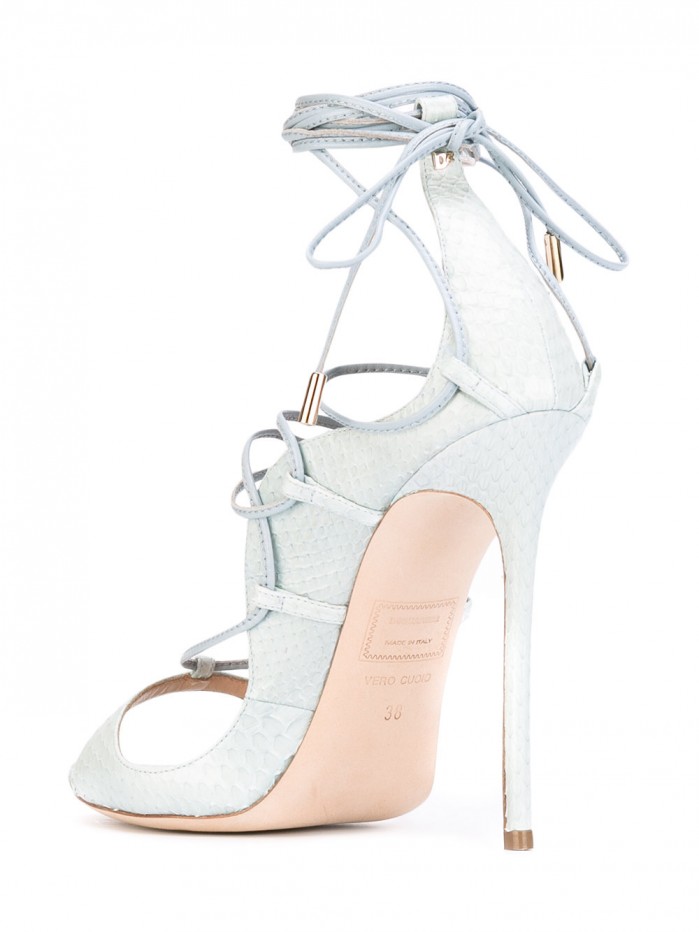 HERE IS A CHEAPER VERSION