Elizabeth Hurley unintentionally gave everyone a glimpse of her pert posterior during the Breast Cancer Research Foundation benefit held in New York on Thursday. The seasoned model arrived at the event in a flowy nude gown detailed with slits on both the front and back. She then teamed the frock with dazzling statement earrings, a box clutch, and a pair of gold strappy high heeled sandals.
Elizabeth looked amazing, of course. However, while trying to make her way into the venue, she pulled the skirt of her dress a little too high by mistake, and thus gave the photographers a good view of her cheeky bottom.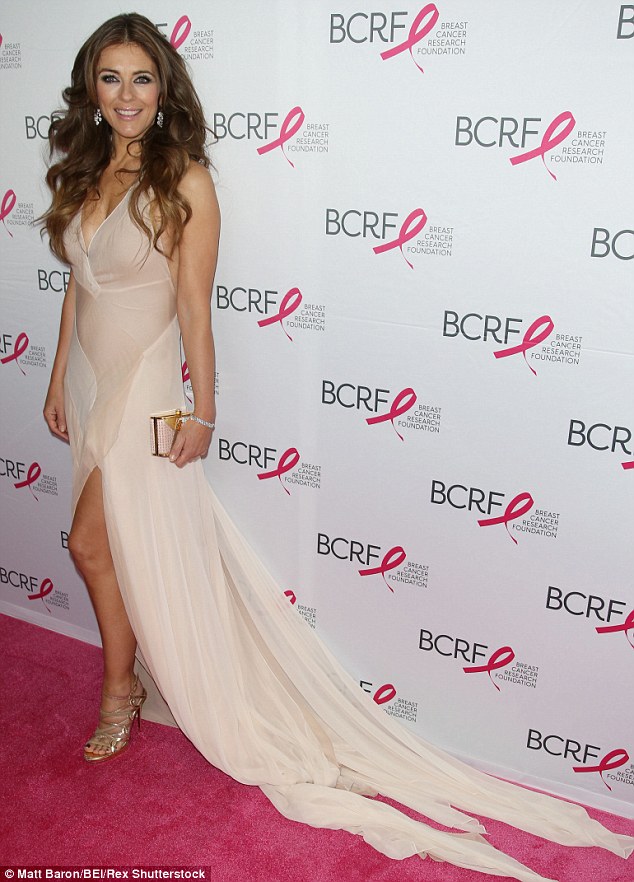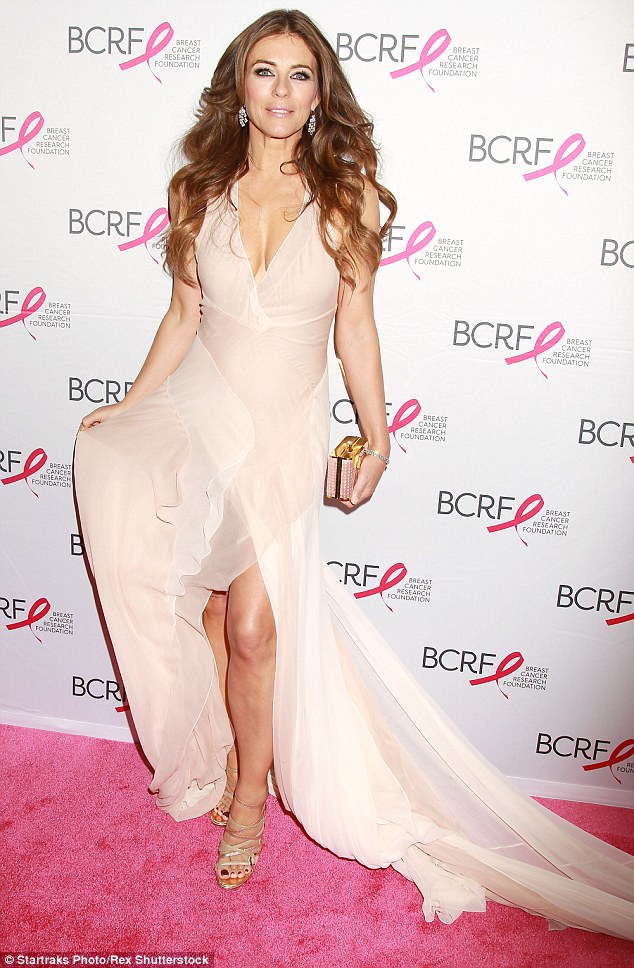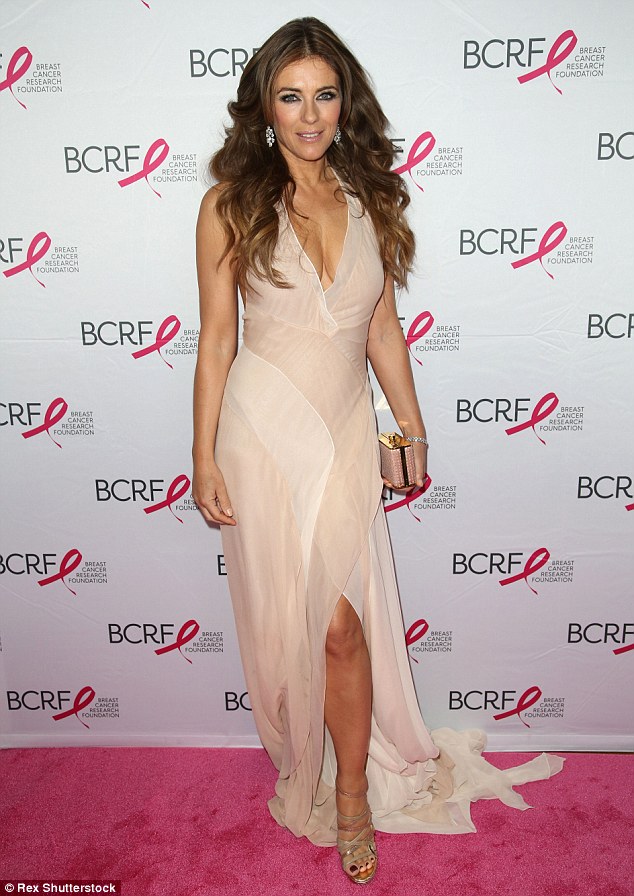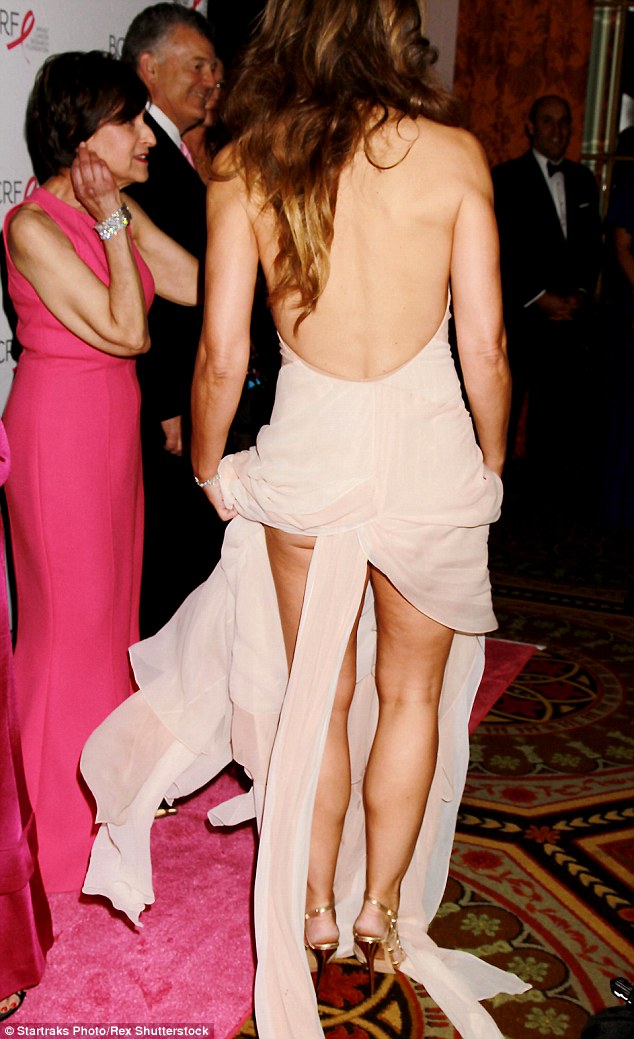 Elizabeth Hurley accidentally exposes her cheeky bottom at the Breast Cancer Research Foundation benefit held in New York City on April 30, 2015
I'm sure this is no big deal for Elizabeth. I mean, she has exposed a lot more skin in the past given the nature of her occupation. Besides, for someone who is pushing 50, she can certainly still give her younger counterparts a run for their money in the looking good department.
There are no details on who made Elizabeth's gown, but her shoes are from Jimmy Choo. They're the "Dart" sandals, a style detailed with criss-cross straps interlocked with loops on the sides.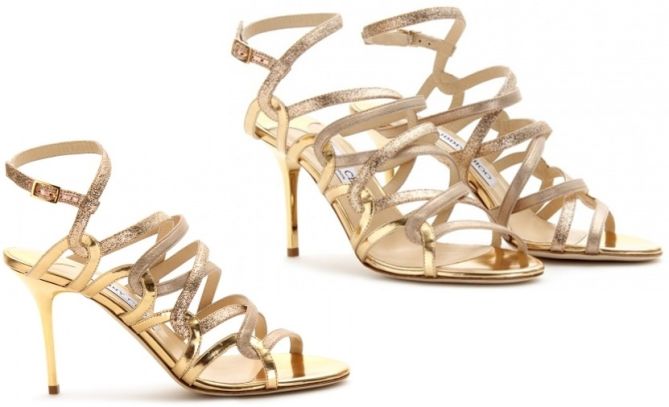 Jimmy Choo Dart Sandals, sold out
The Dart sandals are no longer available online, but if you fancy the silhouette, you can try grabbing a similar style from Jimmy Choo that is currently on sale. Meet the "Fiscal". These are closed on the back and feature extra straps that slant and curve from front to back.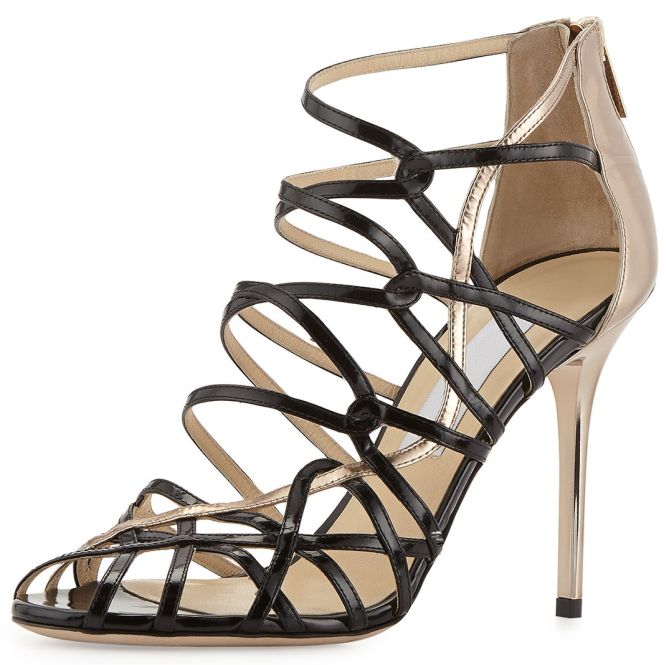 Jimmy Choo Fiscal Sandals, $657 (was $1095)