She's pushing 50 but certainly doesn't look it. Elizabeth Hurley can still give her younger counterparts a run for their money as the former supermodel simply stunned in a low-cut figure-hugging black frock when she attended the DSQUARED2 store launch in London on Tuesday. Elizabeth teamed the LBD with smoky-eye makeup, a gold box clutch, and a pair of ultra fancy jeweled t-strap sandals. She truly looked amazing and you can tell she knew it as well.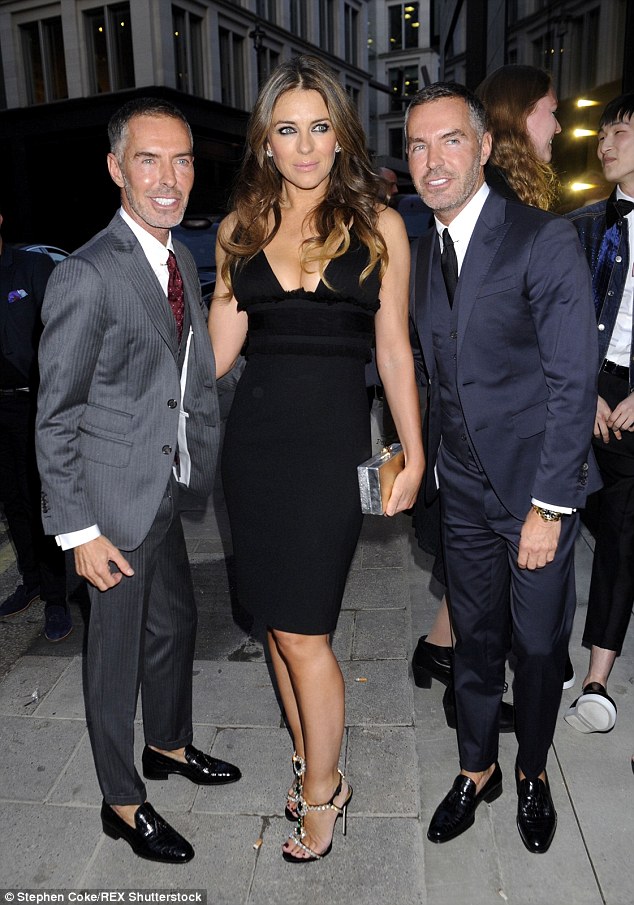 Elizabeth Hurley poses with the brand's founders, Dan and Dean Caten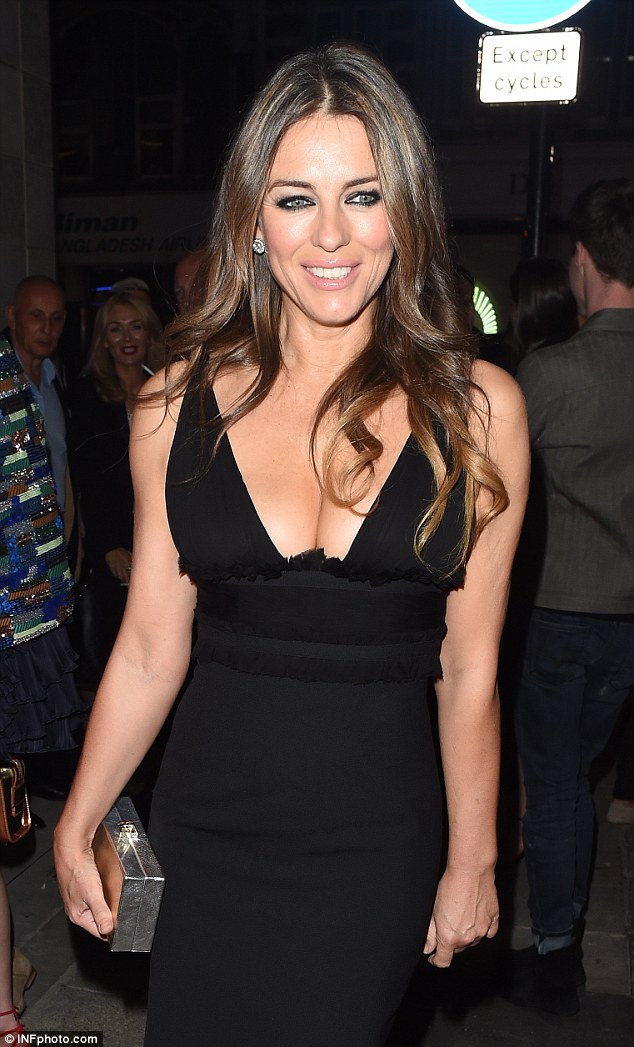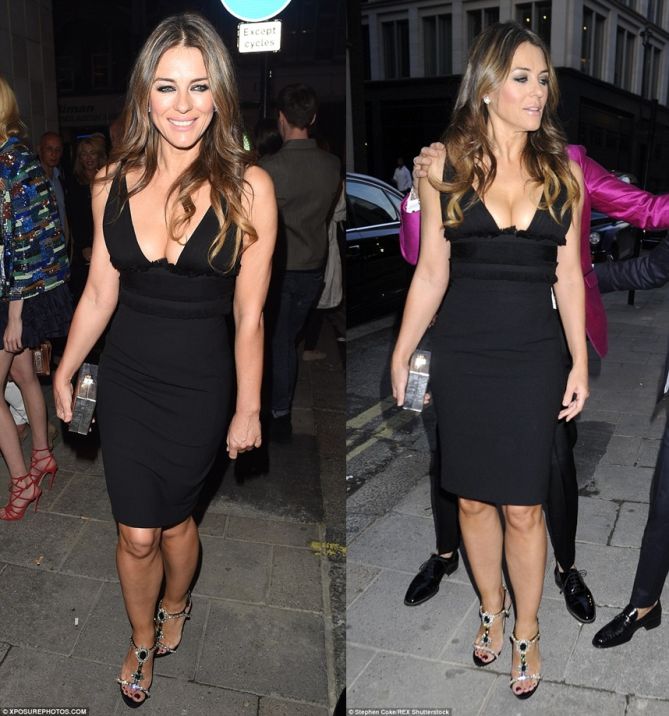 Elizabeth Hurley attends the DSQUARED2 store launch in London on April 21, 2015
Hands down to the lady for looking fantastic even at the age of 49. I wish I can look half as good when I get older. I'm sure she's had some "help", but whatever she has had done, it isn't that obvious — which is a good thing.
Elizabeth's dress is from DSQUARED2. You can buy it online over here. I must warn you, though. It's ridiculously expensive (retails at $1595).
As for those fancy jeweled sandals on her feet, those I have yet to ID. No details have been released yet, but my hunch is they're also from DSQUARED2. Below are a couple of styles from the label that also come with similar embellishments: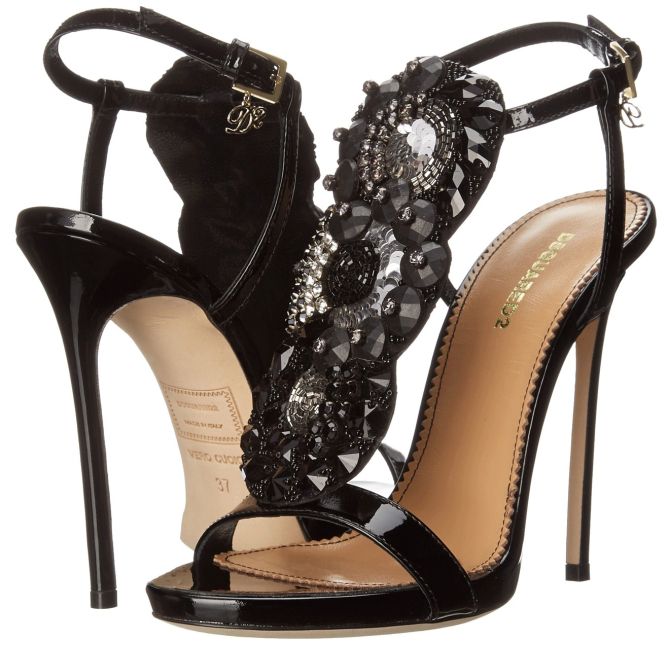 DSQUARED2 Embellished T-Strap Sandals, $1225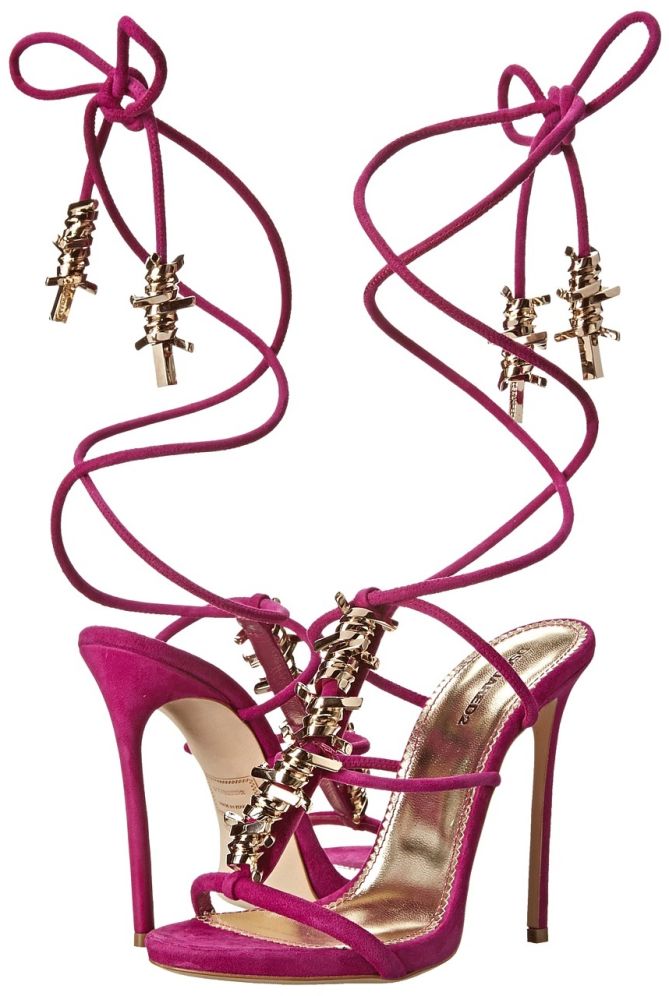 DSQUARED2 Gold-Embellished Lace-Up Sandals, $1150
If it's the silhouette of Elizabeth's sandals that you prefer, you may consider these floral Dolce & Gabbana heels instead: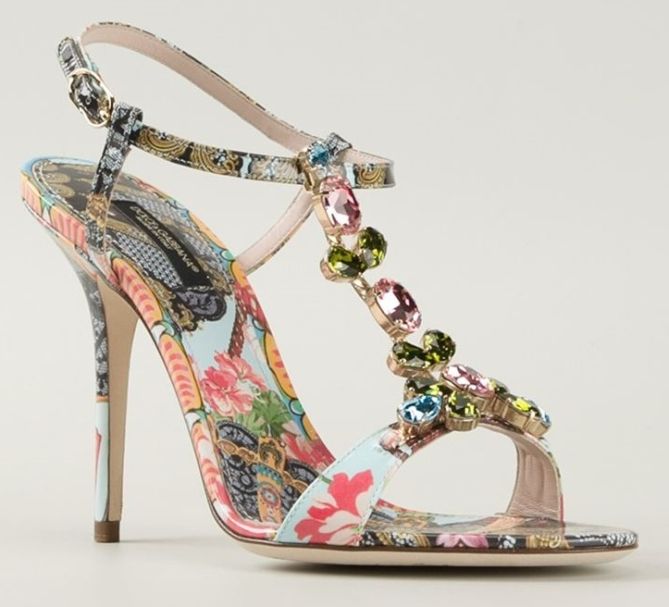 Dolce & Gabbana Embellished Floral Sandals, $1195