Wearing black and white can be boring to some people. Not to me, though, because I'm a sucker for both. Besides, there's a way you can rock these achromatic hues without looking unexciting.
Take for example, the outfit Elizabeth Banks wore to the grand opening of the Irene Neuwirth flagship store in West Hollywood on Thursday. The actress slipped into a short white frock printed with black geometric patterns for the occasion. She then complemented the piece with a black clutch trimmed with a yellow strap, a black necklace, and the most gorgeous pair of black strappy sandals I've seen this week. The shoes were very detailed and intricately cut like paper art.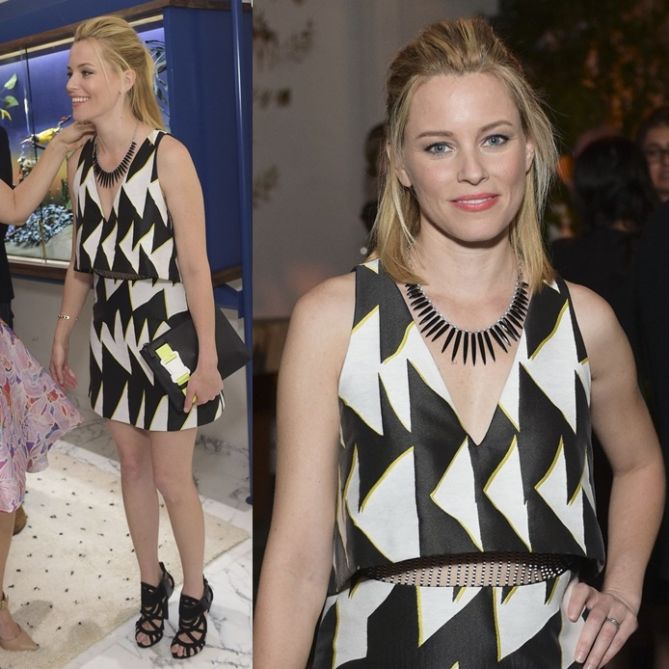 Elizabeth Banks attends the flagship store opening of Irene Neuwirth in West Hollywood on October 30, 2014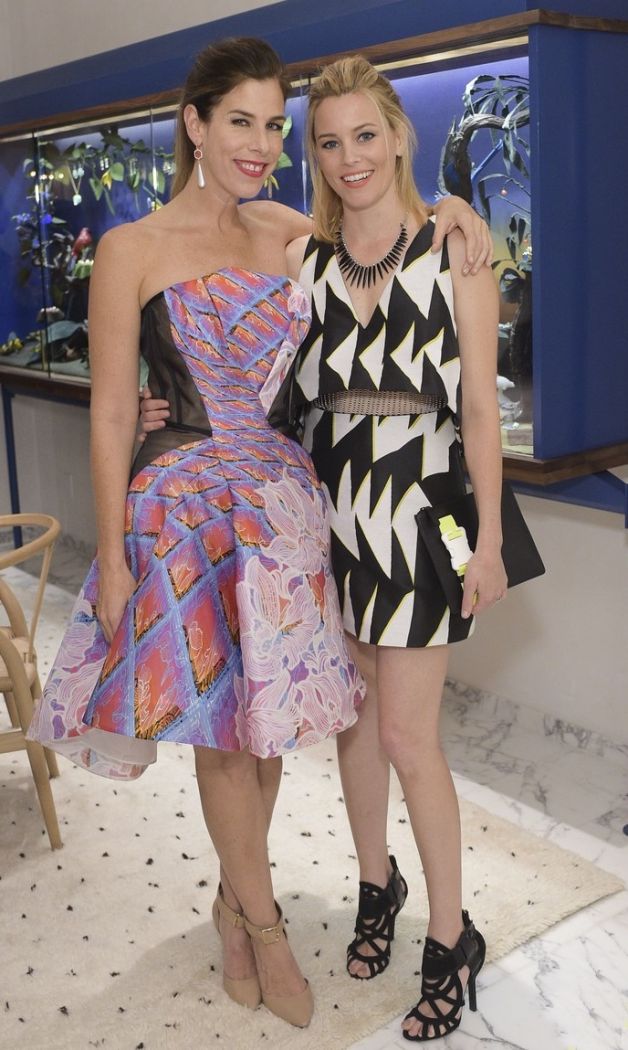 Elizabeth Banks poses with the designer, Irene Neuwirth, at the event
See.
Like I said, black and white can be exciting. And Elizabeth Banks demonstrated that flawlessly with this outfit. Doesn't she look amazing?
Elizabeth's dress is from Thakoon. As for her gorgeous sandals, those are from Nicholas Kirkwood. They feature 4-inch-tall self-covered heels, wide snap-button straps along the ankles, and suede uppers detailed with laser cutouts all over. Below is a closer look at the pair: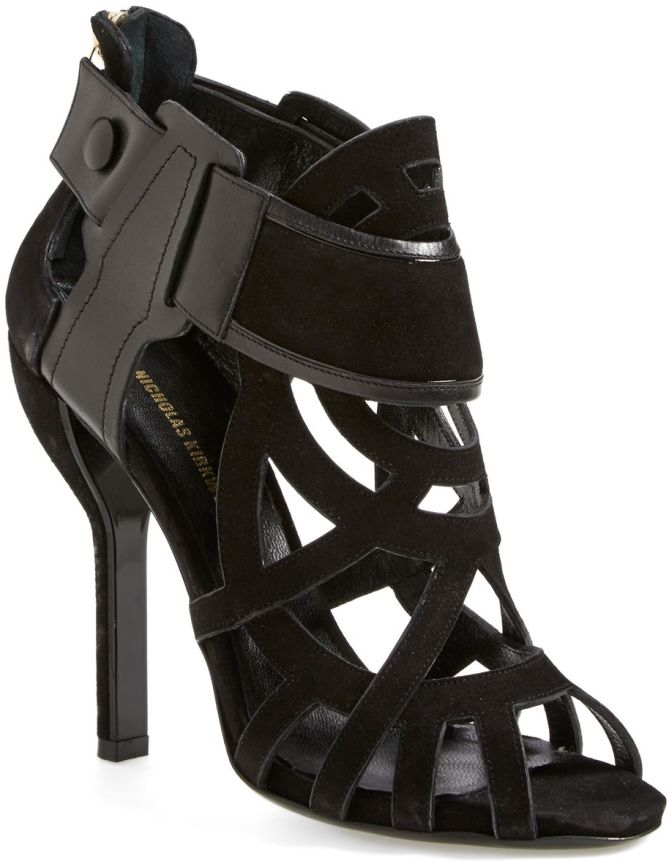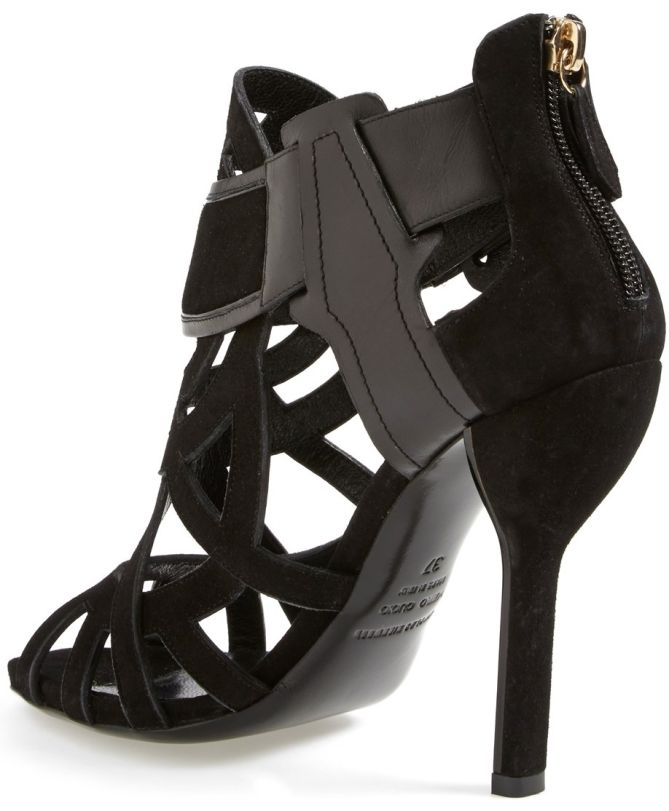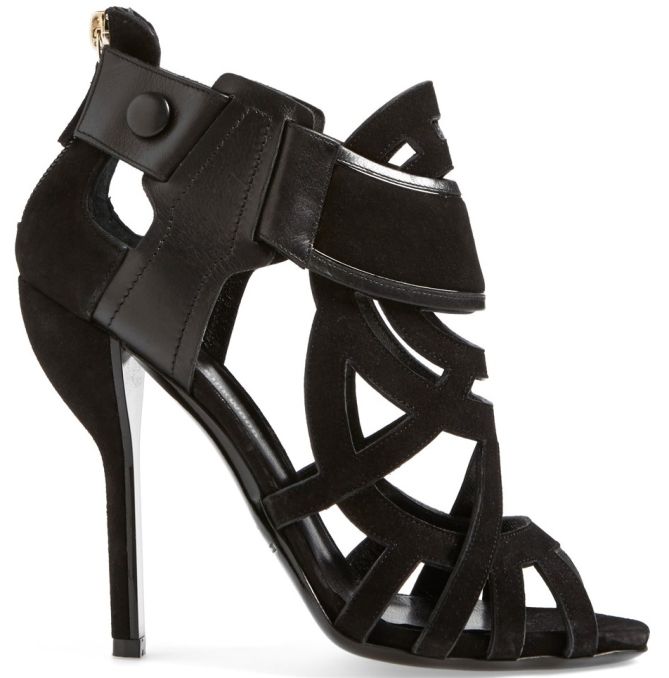 Nicholas Kirkwood Laser Cutout Wide-Strap Sandals, $1595
Bet you want a pair yourself, yes?
They're fierce, edgy, and insanely fabulous. I love the details on these sandals. It's just too bad they cost an arm and a leg to own. Grabbing a pair will set you back a hefty $1595. Another style without the wide straps on the shafts is also available for a little less at $1195.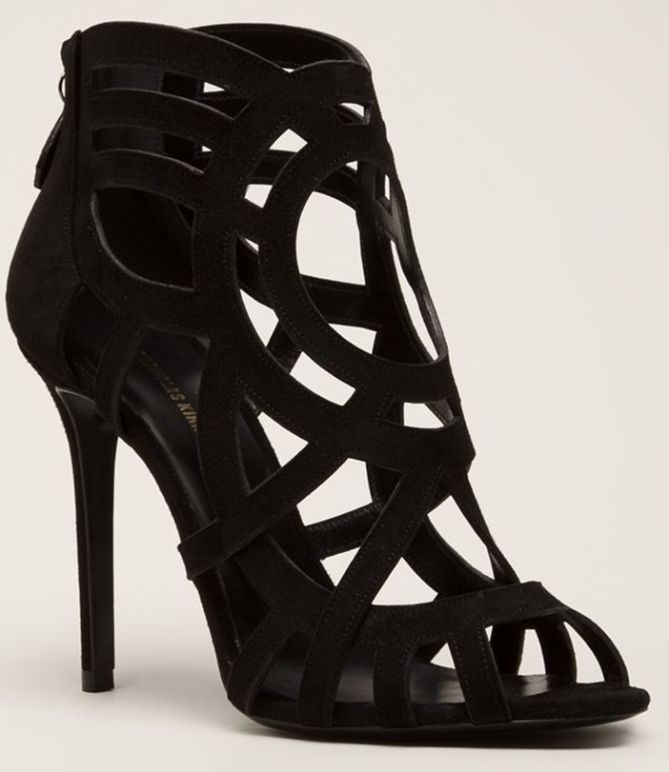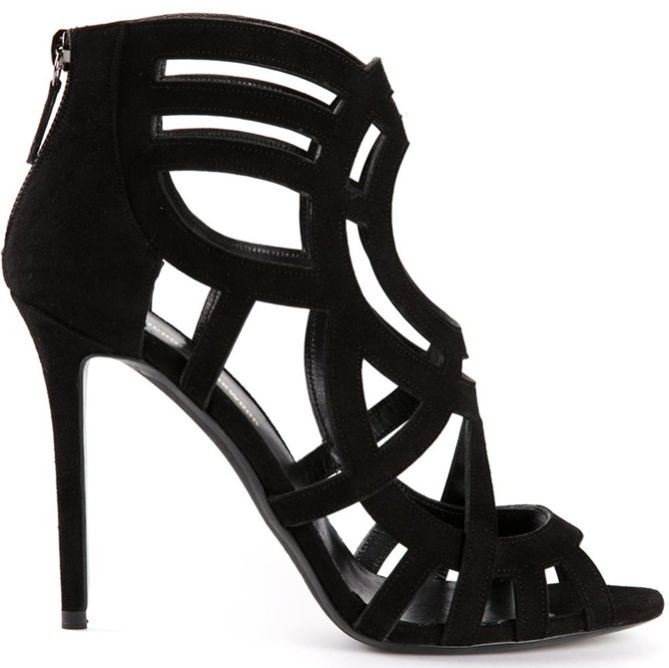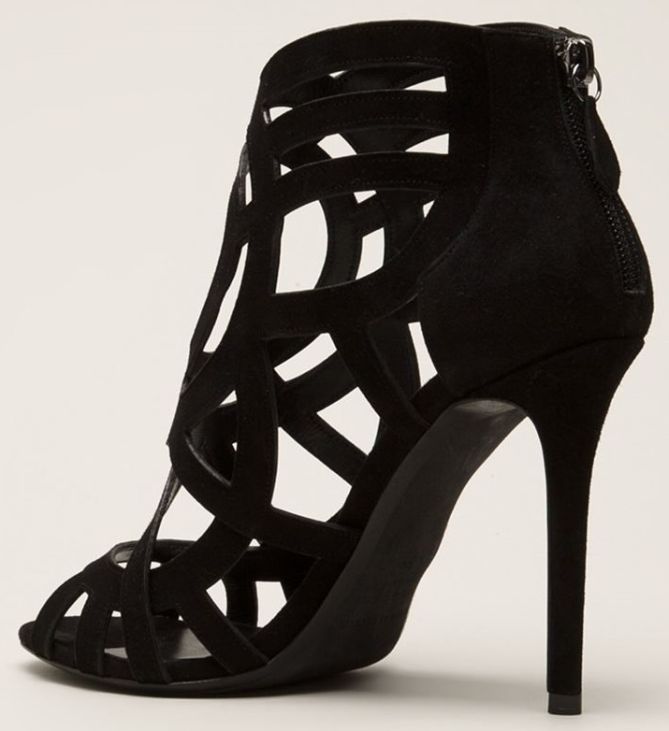 Nicholas Kirkwood Laser Cutout Sandals, $1195
For the gals on a budget, what I can recommend are these cutout sandals from Nine West. They're not as fierce, but they're just as detailed. Besides, these shoes will only cost you $119, which sounds a whole lot more practical: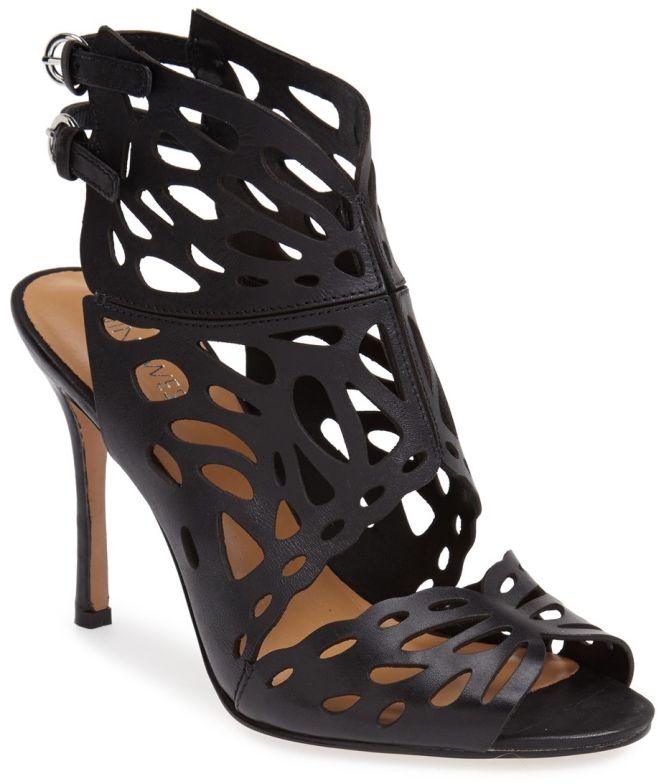 Nine West Full Force Cutout Sandals, $119