The reality show star Chloe Khan has recently underwent a nose surgery but not for cosmetic reasons.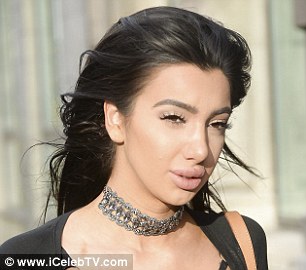 She had to do this surgery because she had to fix a deviated septum which was causing her severe sinus and breathing problems. Her nose now is smaller she had a surgery to neaten her nose but it wasn't her choice.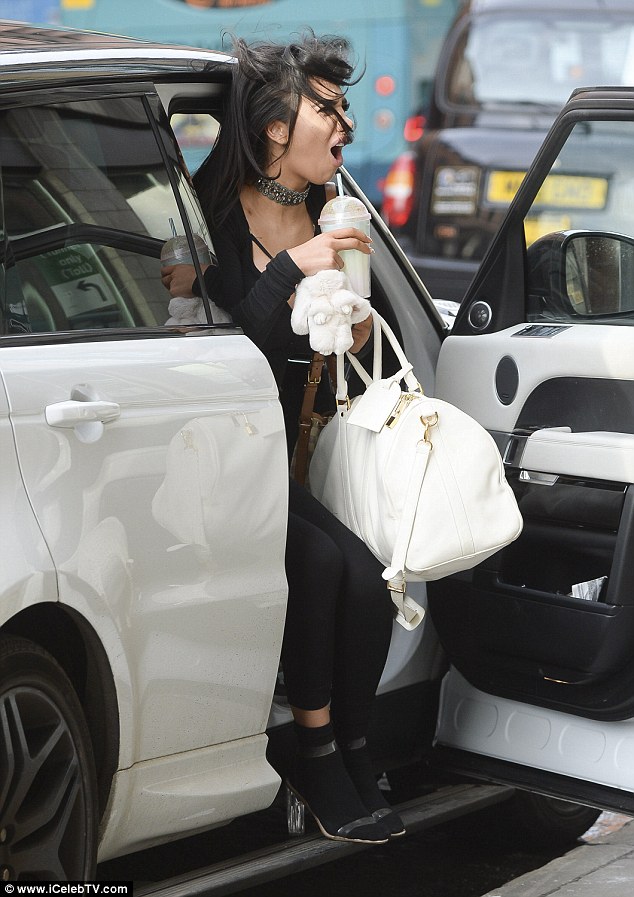 We are all surprised that this surgery was not for cosmetic reasons because we know she had a breasts surgery years ago. Chloe Khan was spotted a few days ago and she looked amazing! She was ready to go at work.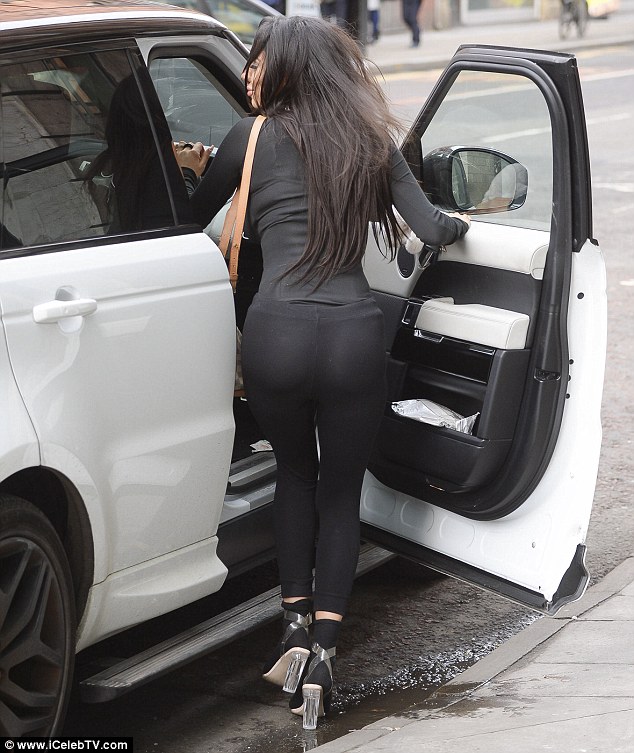 Her look was really casual. She decided to wear a thin black top that barely managed to contain her cleavage. She had a total black look that was brighter only thanks to the white big leather bag she had on her shoulder. Thanks to her top that was extremely small she could show off her breasts.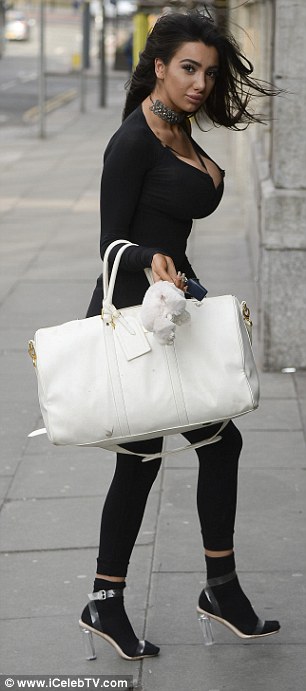 Then she teamed it with a pair of skin-tight black leggins that showed off her skinny legs. But the most important detail of her outfit is at her feet. Even it it's cold she couldn't avoid to wear a pair of sandals. She decided to match them with a pair of dark socks with perspex heels. This kinfdof sandals are by Yeezy the Kanye West's clothing line.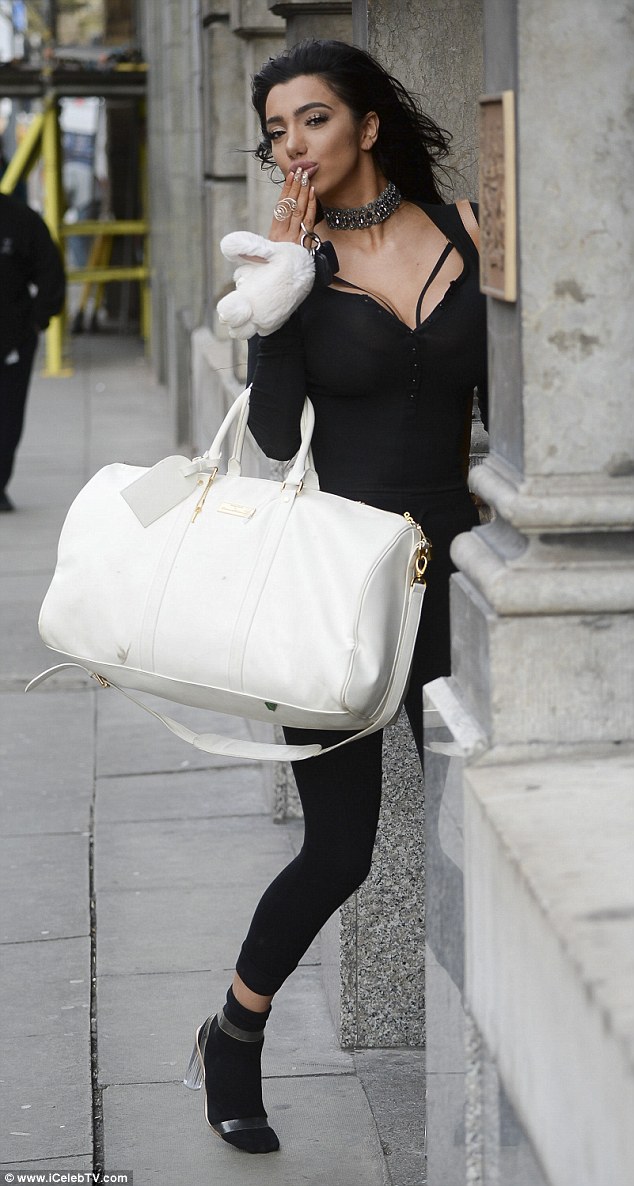 His perspex sandals are famous, a lot of celebrities like Kim Kardashian of course wore them! They are really versatile thanks to the block heel, the nyde leather and the clear straps. They are perfect with everything, even for a casual look as the one Chloe wore last day.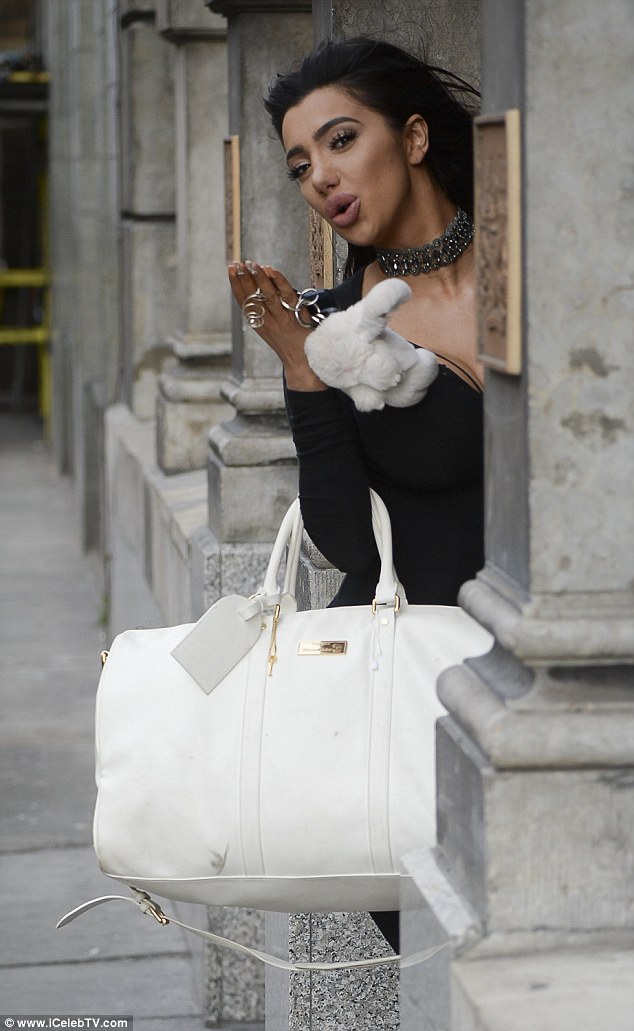 We know that a lot of companies have decided to copy these sandals and infact the pair that Chloe wore are by La Moda. Chloe is the latest celebrity to join the perspex gang. She completed her outfit with a statement necklace and a Lous Vuitton handbag added to the white big bag she had. She was really casual and she wore her raven hair down. Her eyes are defined thanks to a pair of big lashed and a metallic eye-shadow. She also highlighted her lips with a slick of a pink lipstick.