Two years ago they helped catapult her into fame, but this star says her biggest assets have also been her biggest burden. Charlotte McKinney has revealed she was ferociously bullied about her famous curves and even struggled to find work because of them.
The 23-year-old may have proven her haters wrong but she still has a love-hate relationship with her much-celebrated chest – so much so that she is not ruling out surgical intervention.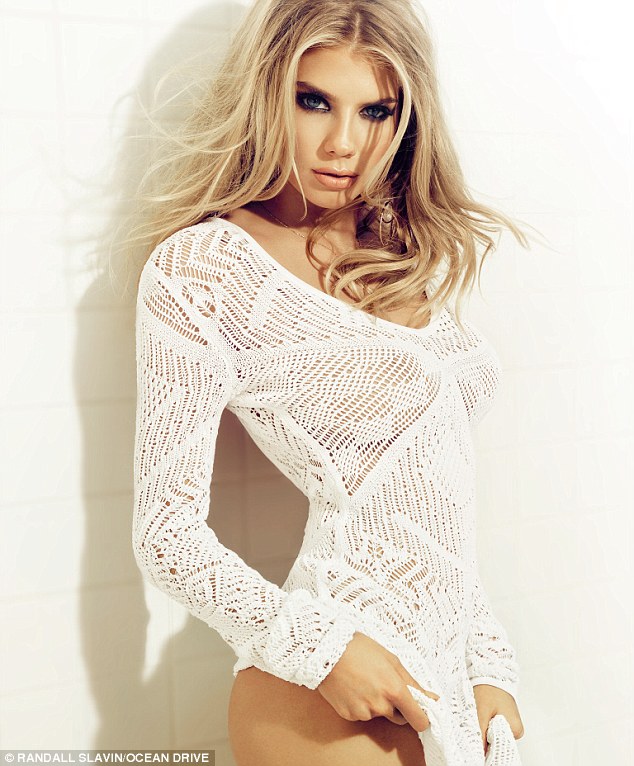 On the eve of the two year anniversary since the model, and her bustline, burst onto the scene during the 2015 Super Bowl, the blonde has spoken of how her shape has both helped and hindered her journey to stardom.
Charlotte told the magazine: 'Obviously, I got more attention from the male side than from the female side. I didn't have any girlfriends. A lot of my friends were guys, and I was called a s**t by a lot of people. 'I was just growing these large breasts at such a young age, not really knowing what to do with them or how to wear them. So it was definitely awkward.'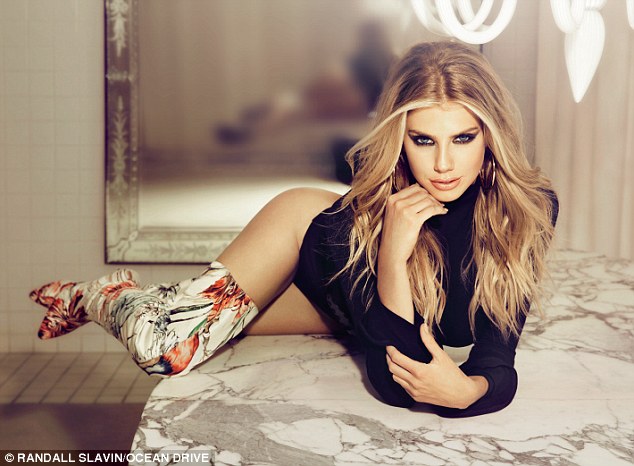 The blonde beauty dropped out of school at 17 as she struggled academically and also socially as the target of mean girls. 'Girls would yell at me and call me a "s**t." I would go to parties and get beer thrown on my head – there was so much bullying. 'It was just so awful, and that's why now I kind of use my platform to promote anti-bullying. I try to use what I went through to be a voice for it, because it's still happening and getting even worse now with social media.' Charlotte said this coupled with severe dyslexia made school near impossible.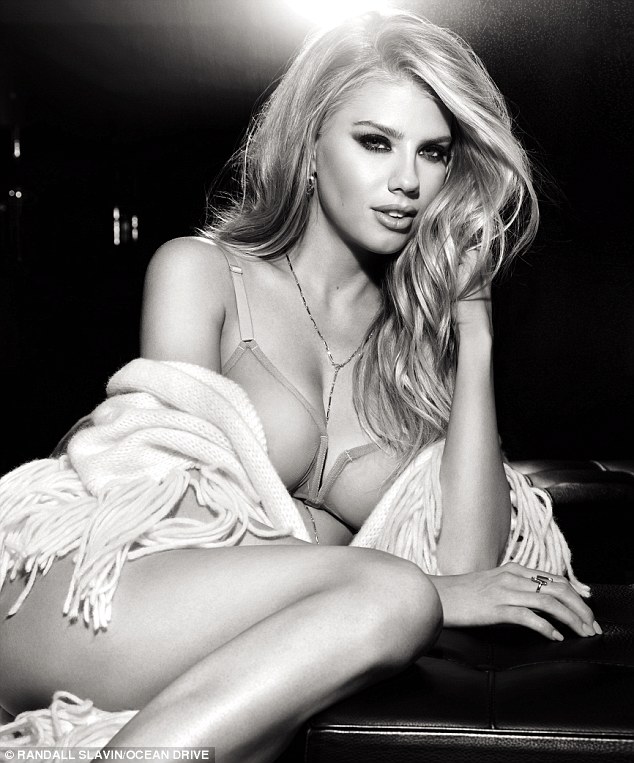 'I was failing. If I'd stayed in school, then I would still be in school now. 'My parents were freaking out – what parents want to hear their kid is dropping out of school and moving to Miami? But in the end they were helpful and were behind me. They knew I would be successful at whatever I wanted to do. So yes, I was a dropout.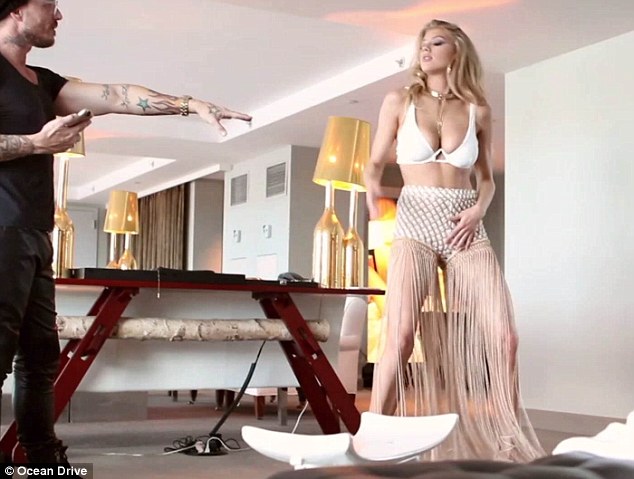 While she may have dropped out, the soon-to-be Baywatch babe always had a direction and that was modelling. It took others especially big agencies, a little while longer to realize her potential.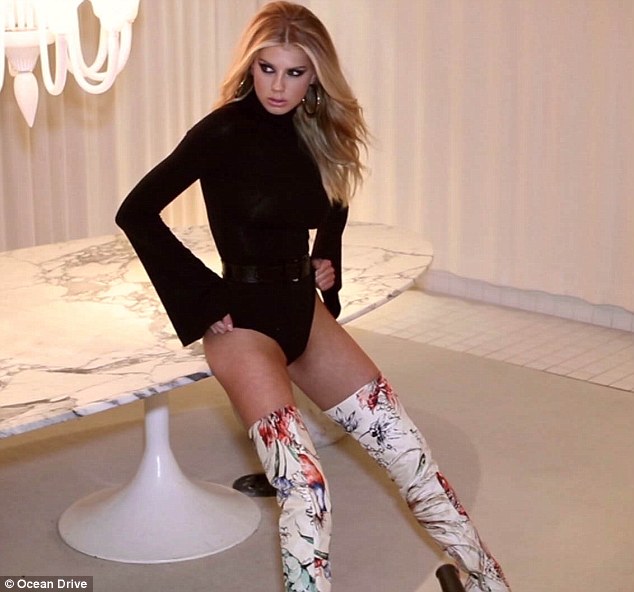 Charlotte headed to Miami: 'I just knew that from seeing photos and seeing girls, I had what it takes. I knew I could do it.  'I was a very determined kid, and not only in modeling; I wanted to break into the entertainment industry. Whether it was modeling or acting, I kind of fell in love with it. 'One day I went to every single modelling agency in Miami – Ford, Next. I went to small boutiques. And everyone was like, 'No, you are too short.' 'Your boobs are too big.' But I was like, 'Yeah, well, I photograph well.'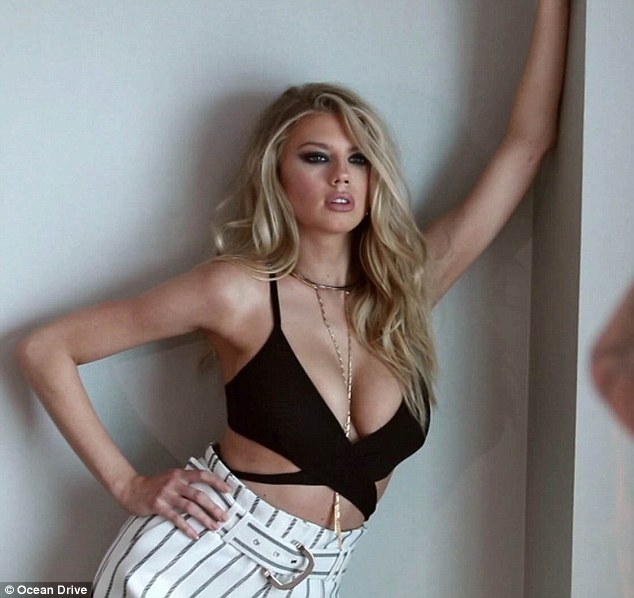 'I was always battling with these agencies, and they were always like "no, no, no." But it didn't stop me. I just kept doing photo shoots and meeting photographers and doing my thing. So I was building up a portfolio.' Using Instagram as a platform and staying determined, Charlotte eventually landed dream job at Guess and also the Carl's Jr. commercial which celebrated her natural chest and saw her become a household name. But while they have become her trademark, Charlotte said after a decade of being the girl with a big chest she may consider reducing her breasts.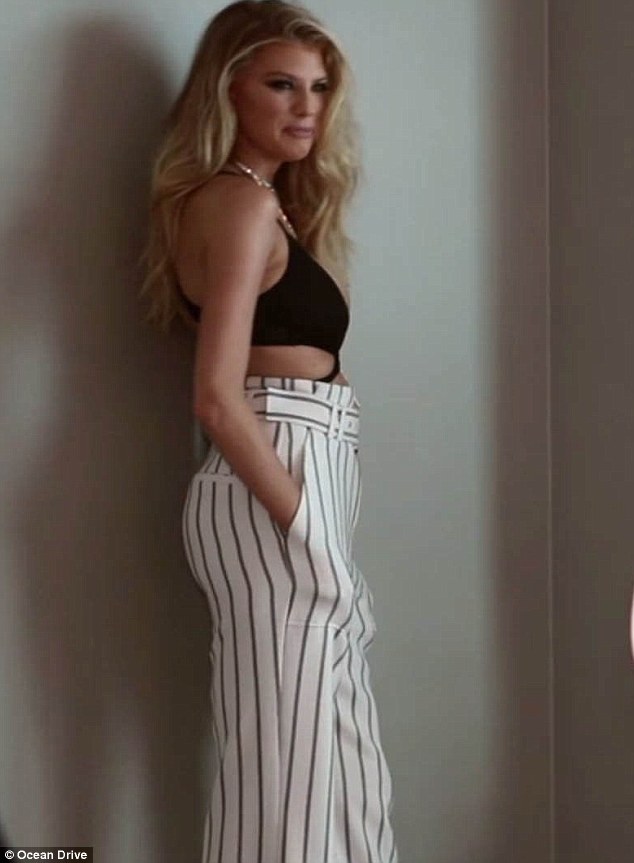 'I've been thinking about
[a reduction]. They've definitely gotten smaller from my diet and over time. So I can see myself getting a reduction or a lift in the future.' Charlotte attributes her decision to give up eating sugar and packaged food along with red meat – that means no more burgers – to her shrinking chest. Aside from the reduction when it comes to plastic surgery, the model says it is not for her.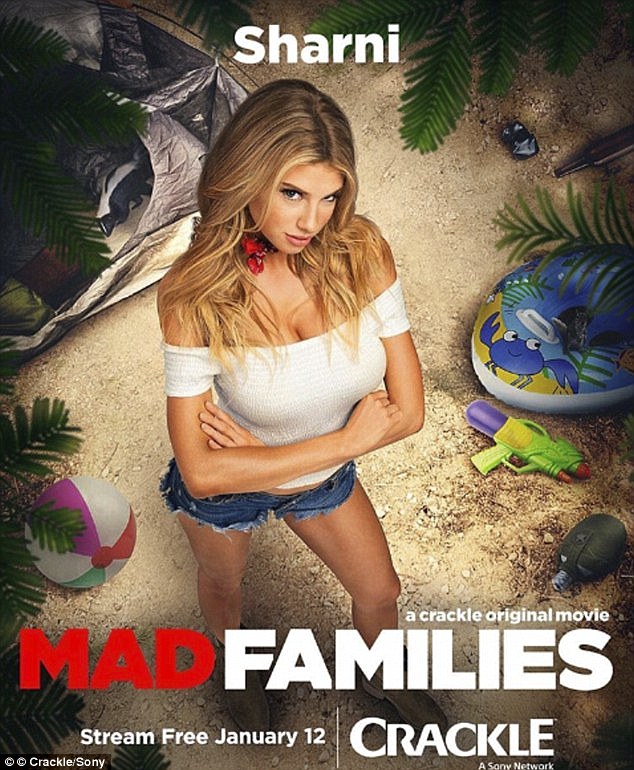 'If that's what makes you feel better, then go for it. But for me, I just don't see the point. 'I've always said I want to get a nose job, but I think it just makes you lose your face… My nose – one side is really out and the other is really in. 'I've been made fun of for it. But if I changed it, I wouldn't look like me. That's a feature [that] makes my face and makes me who I am.'
Charlotte will be on the big screen this May in the Baywatch reboot and is also in Mad Families opposite Charlie Sheen, who she described as 'so healthy and so vibrant'. Baywatch is in theatres May 26 and also stars Dwayne 'The Rock' Johnson and Zac Efron.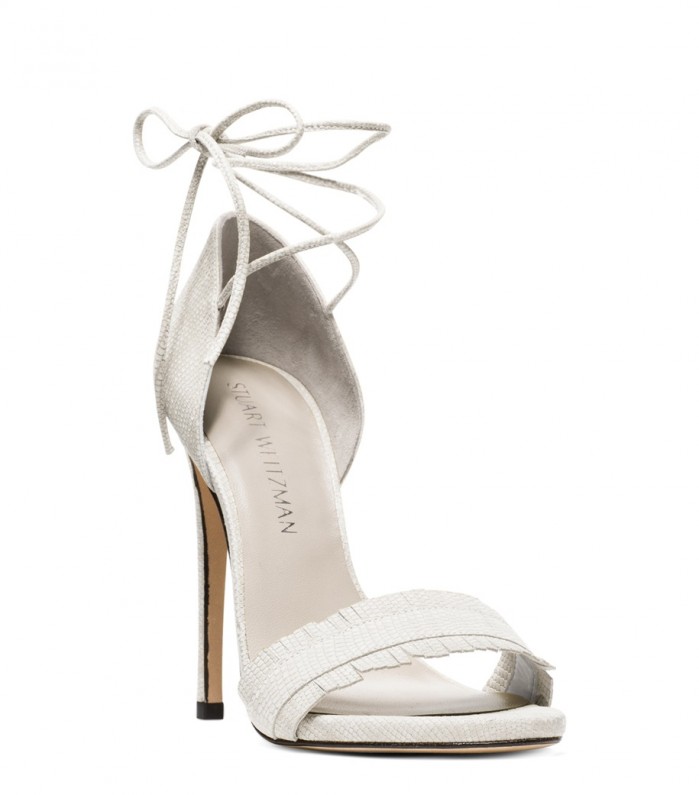 Get wrapped in these sexy stilettos: The NUDEWRAP features a slim, sky-high heel, a wider-cut toe strap and a co-ordinated ankle wrap detail. These sandals are crafted from luxe textured leather and pair flawlessly with tailored, cropped jeans and a gauzy peasant top.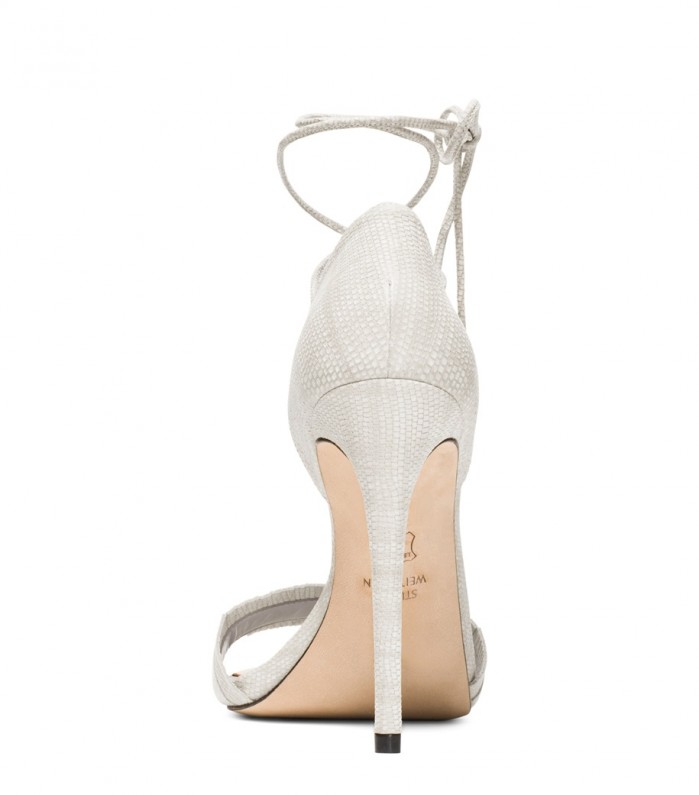 But as usual, our eyes redirected instantly to her feet in this pair of Stuart Weitzman sandals that lengthened her pins and were anything but boring. Thanks to the lace up ankle design and embossed leather cotton finish–these "Nudewraps" are super sexy and luxurious.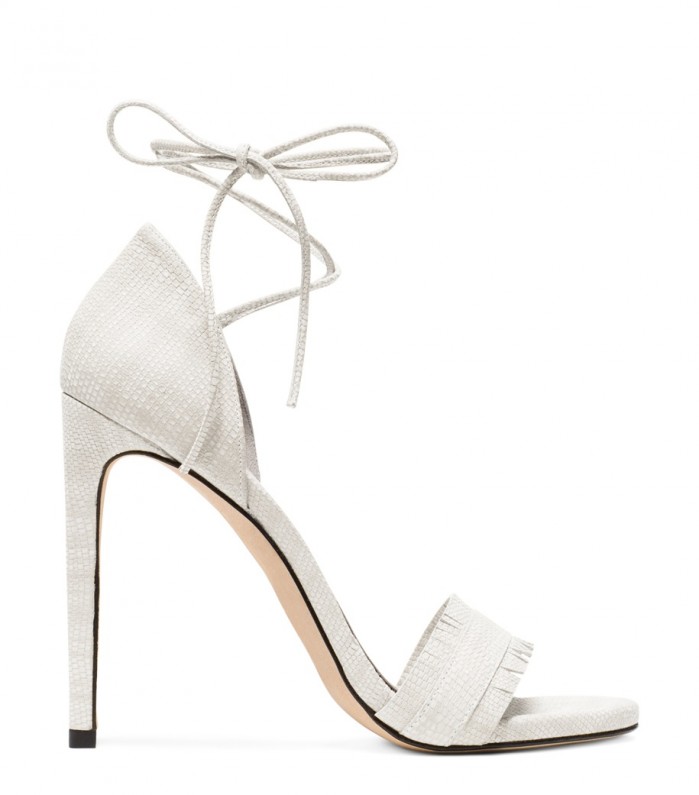 So if you're keen to get a head start on your Spring wardrobe then click Buy to shop her exact pair direct from the Stuart Weitzman source. Or head to the edit below for alternatives that pack the same style punch: