Demi Moore attended the 40th Jennifer Meyer's birthday, a jewellery designer, on Saturday evening in Los Angeles along with Jennifer Aniston, Courtney Cox, Orlando Bloom and other celebrities.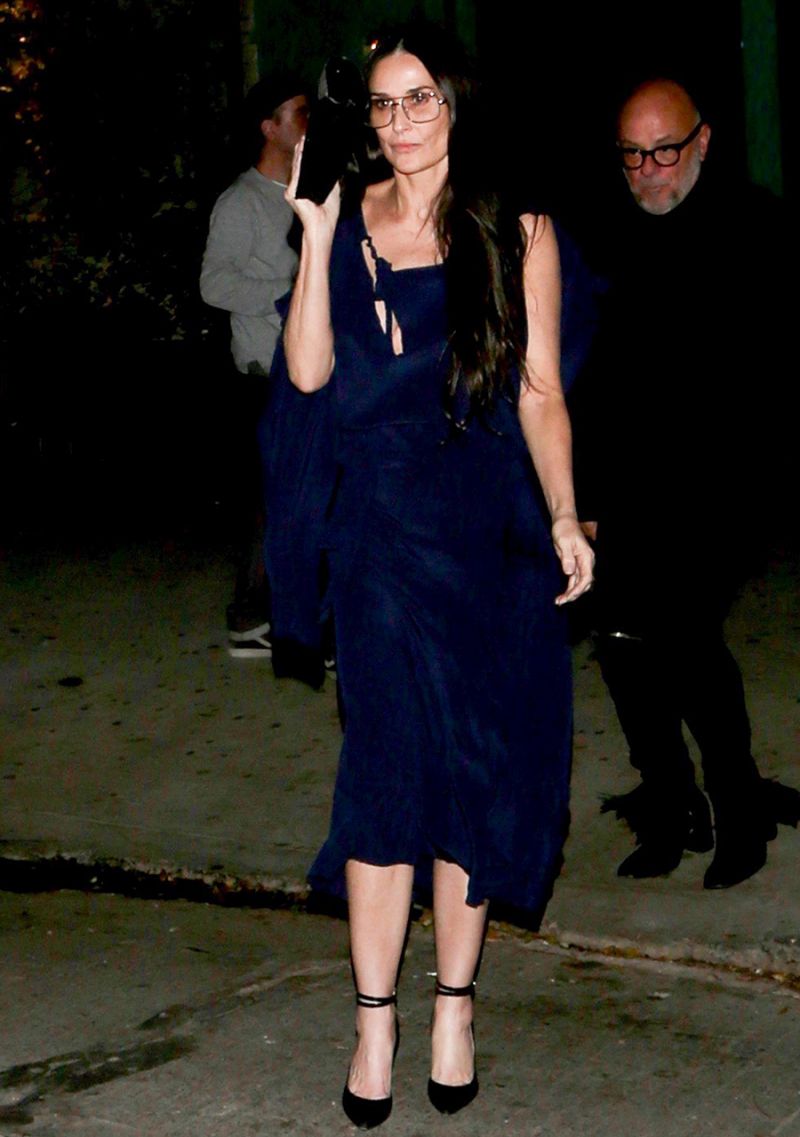 The two actresses Demi Moore and Courtney Cox have always looked similar. They are friends and they usually attend the same parties so the similarity is even more obvious. In 2008 they were together at the Glamor Reel Moments.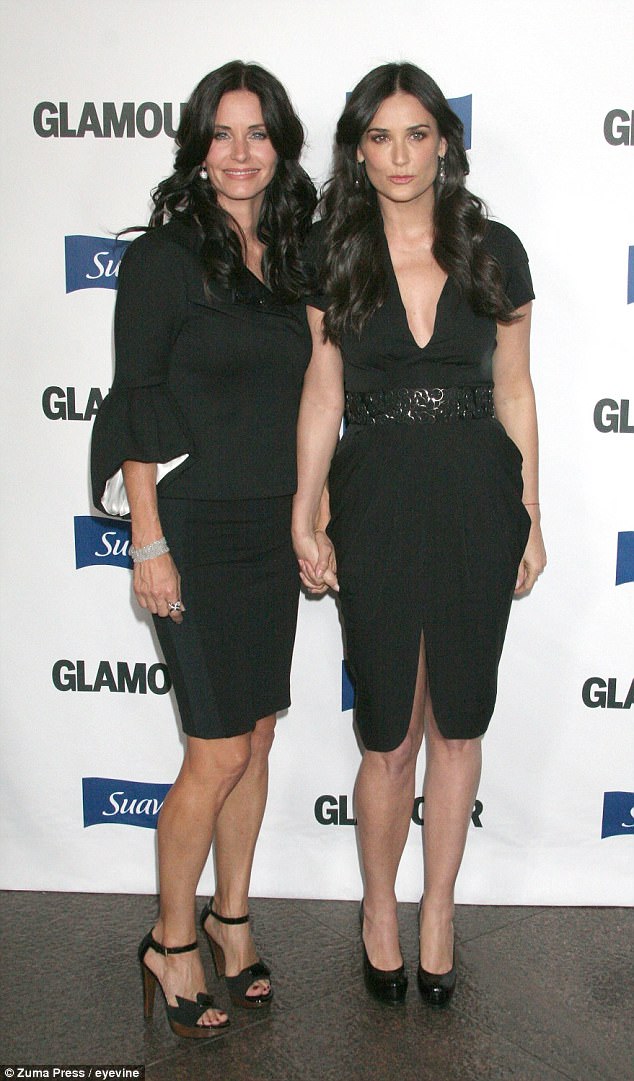 A series of short films directed and writted by women of Hollywood. Last Saturday Demi Moore looked amazing, stunning and had a sensational look. She decided to wear a fussy navy gown matched with a tattered neckline which tumbled off her shoulders and an ankle-skimming hemline.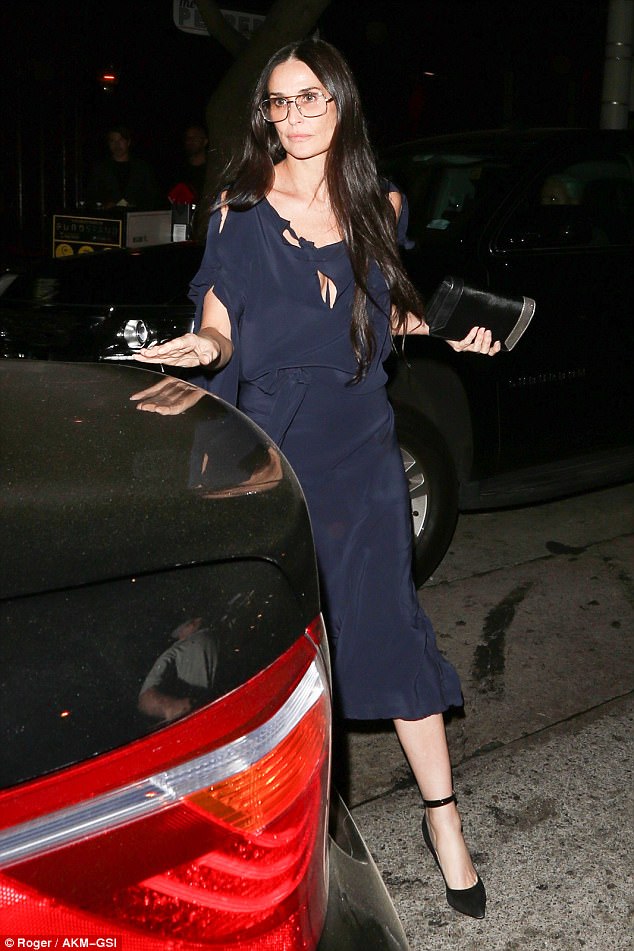 The dress was by Isabel Marant. But the most important detail of her outfit was at her feet. She wore simple ankle strap pumps. Her look has always been really chic and classic. She is always really elegant.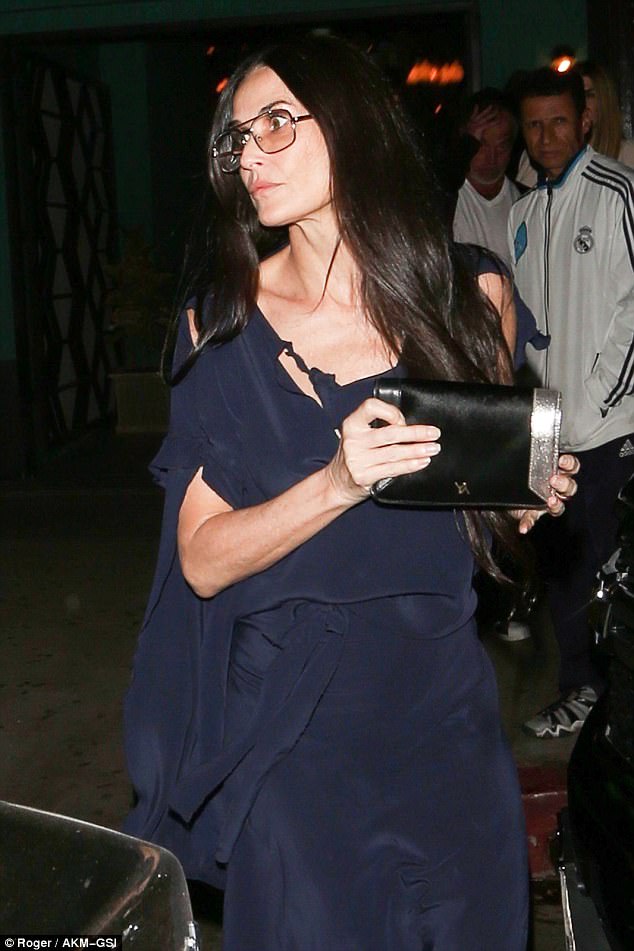 This shows that you don't have to choose avant-garde designs to make a good outfit. Demi Moore's style has changed over the years but it has always been really elegant. These shoes are by Gianvito Rossi.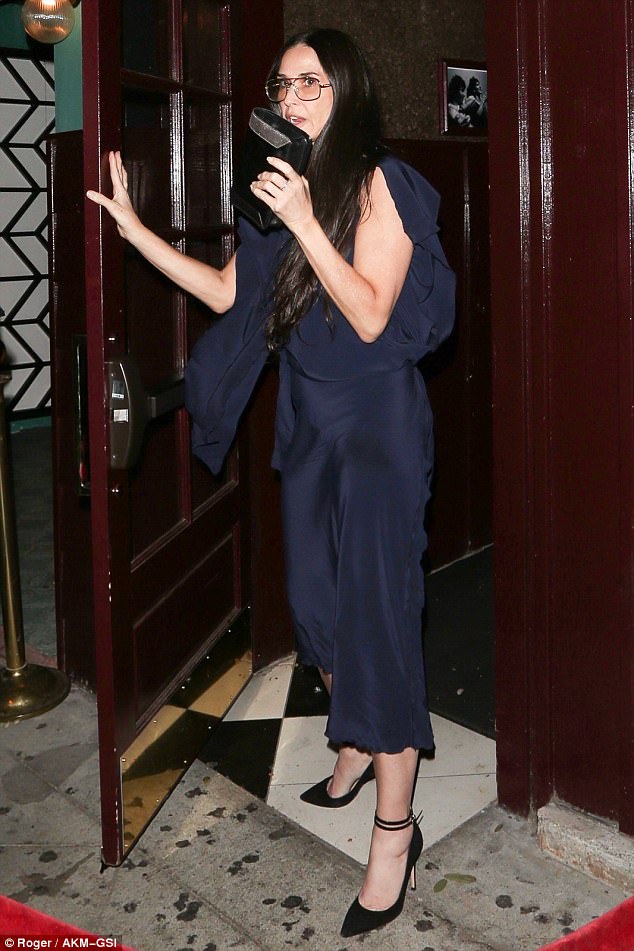 They are sold out but you can buy a similar pair by another designer to enrich your wardrobe this Spring. These shoes are perfect with dresses and skirts. Demi Moore also had a little blak and silver bag and a pair of over-sized geek chic glasses. We are sure that Demi Moore hasn't got sight problems and this glasses are for total cosmetic purpose.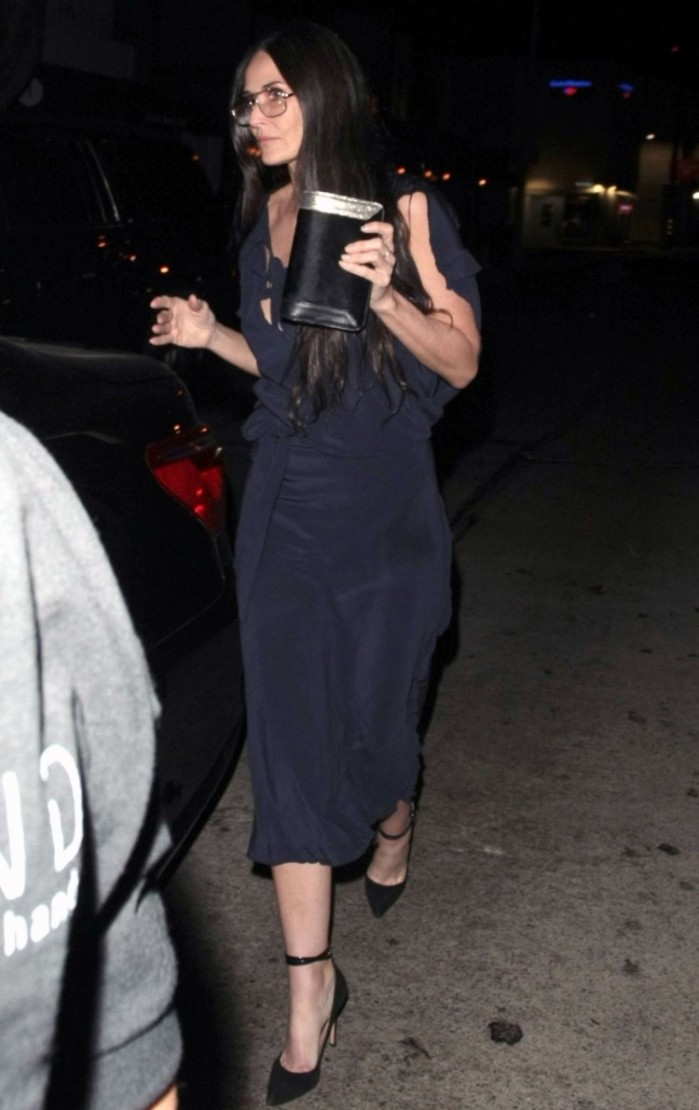 Buy a similar and cheaper pair clicking below.