As she floated out of a cocktail party hosted by the Italian president Sergio Mattarella, she looked every inch the glamorous figure in a smart black dress and heels. But the Duchess of York, 57, suffered an unfortunate wardrobe malfunction when the hem of her dress got caught in her sleeve, revealing her black underwear.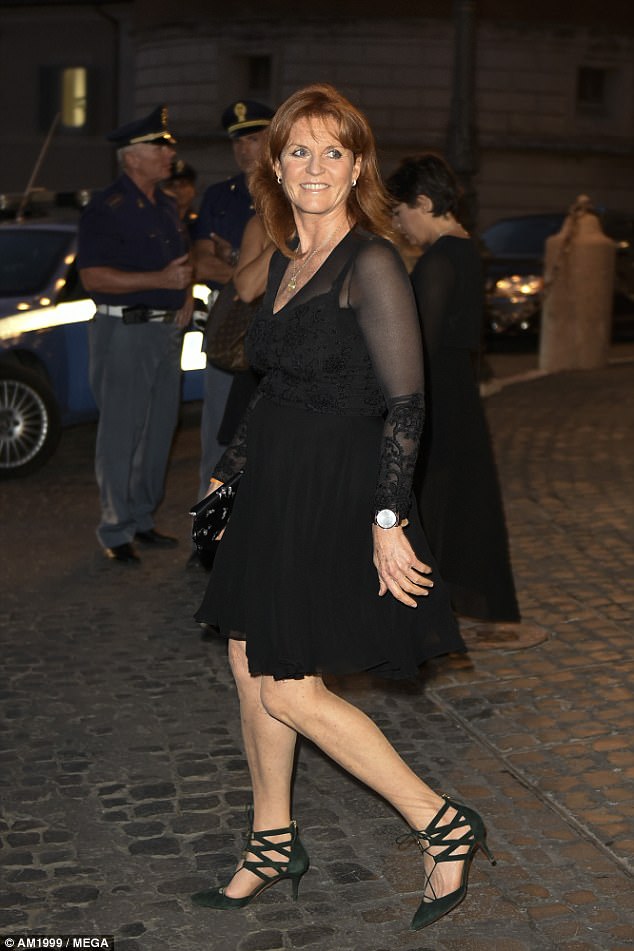 The faux pas occurred after she'd spent the evening mingling with glamorous guests such as Hollywood star Susan Sarandon at the charity gala Celebrity Fight Night. Earlier Fergie was pictured with the Oscar winner and Italian actress Tiziana Rocca at dinner at the Palazzo Colonna as part of the event benefiting The Andrea Bocelli Foundation and the Muhammad Ali Parkinson Center.

Since it was founded, the event has raised more than $127 million for the two organisations as well as several other charities. Guests included actress Sharon Stone who also struggled to keep her dress with daring thigh high slits under control as it was blown about in the wind.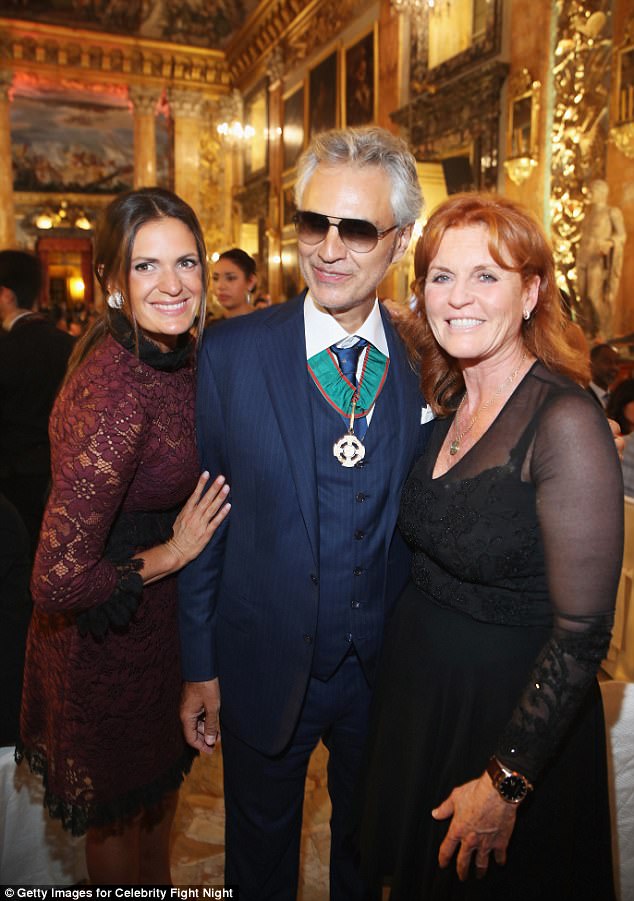 Fergie was seen posing for a photo with the Italian tenor and his wife and more than held her own among the well-heeled dress. The Duchess beamed as she posed for a photo with Italian tenor Andrea Bocelli and his wife Veronica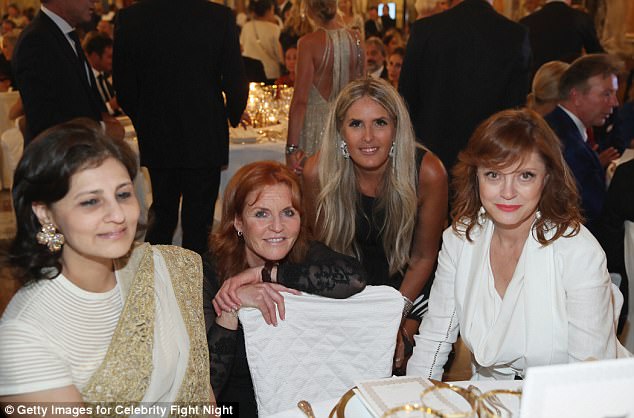 Other stars present included actress Bo Derek, her partner, Sex and the City actor John Corbett, Aerosmith's Steven Tyler as well as Andrea Bocceli's glamorous wife Veronica.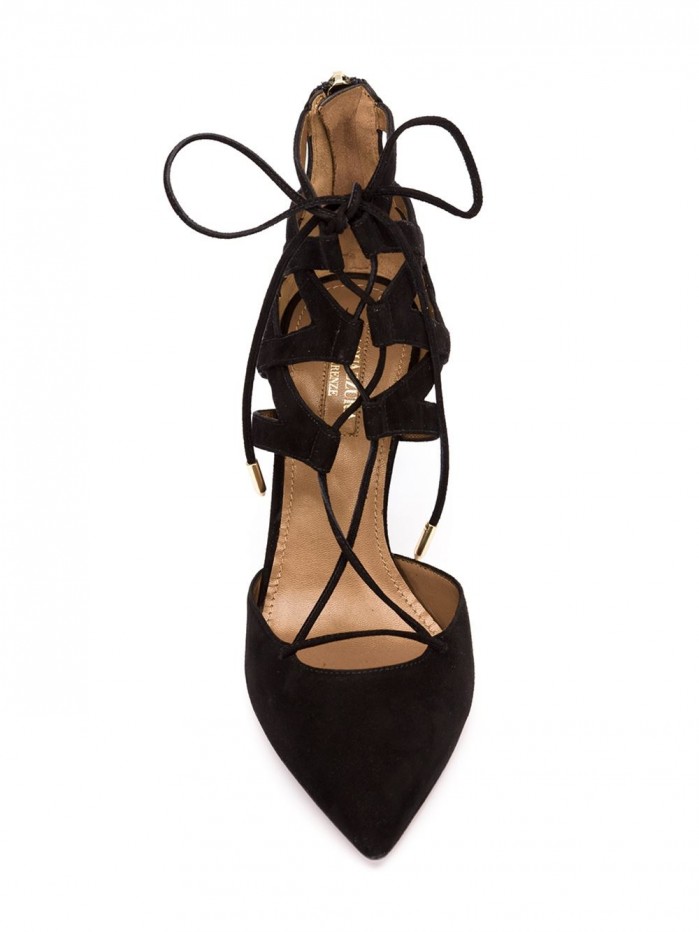 These beauties pretty much single-handedly put lace-up shoes on the fashion map and have been worn in all different colours and heel heights by the likes of Olivia Palermo and Kate Bosworth.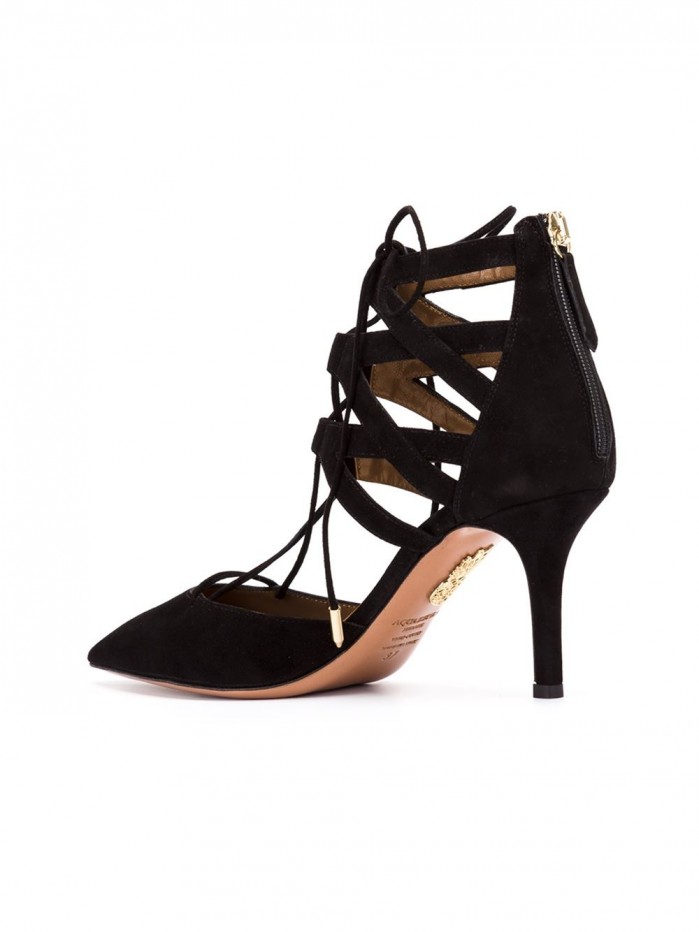 These 'Belgravia' pumps are an elegant alternative to the classic style. Crafted in Italy, from black suede, these pumps feature a pointed toe, a lace-up and a delicate cut out detail, a rear zip fastening and comfortable mid heel.
If you're yet to add something similar to your own collection, there's no time like the present, so click (Buy) to snap up this designer style in black. Alternatively, there are some top notch options waiting for you in the edit below: