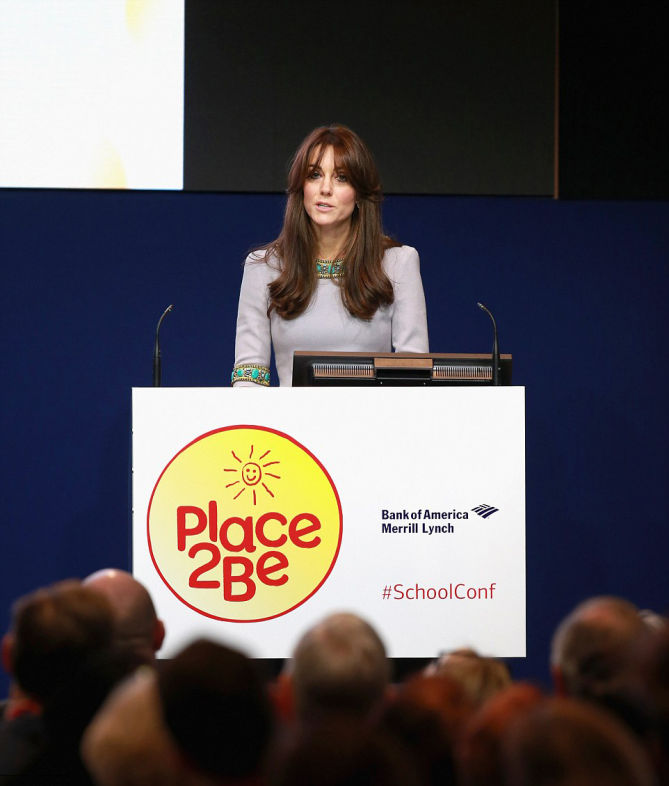 Catherine Elizabeth Middleton, also known as Kate Middleton, gave a public speech on the delicate issue of child mental health held the conference for headteachers today. Kate talked about her own 'wonderful and secure' childhood to highlight the need to get involved with the weak and defenseless young generations as early as possible to prevent problems in the future. The Duchess of Cambridge said she was very 'lucky' to have had supportive parents as well as teachers. However, she stressed that even those who come from happy and stable homes can still suffer from emotional problems that can scar them later in life. Also, she mentioned that many individuals aren't so lucky just like her. A lot of people during their adulthood have developed poor mental health due to unresolved childhood issues.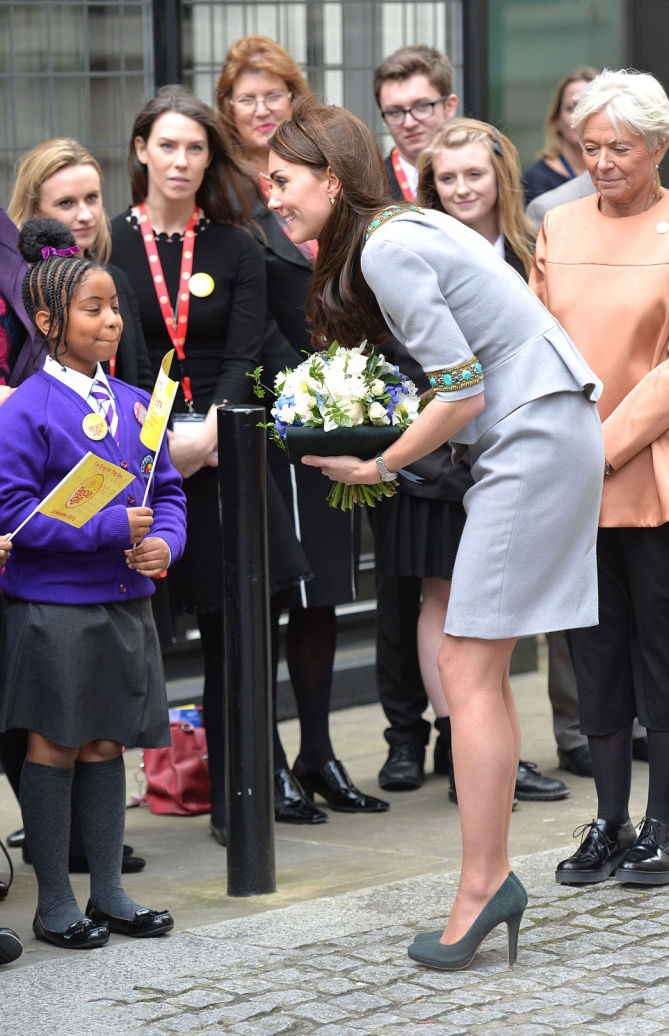 She said that children deserve their parents and every adults' time, love and attention. Such basic qualities are way much more important than the constantly changing material as well as social concerns which can seem really important to the youth. 'As today's theme reminds us, many children – even those from stable, happy homes – are finding that their heads are just too full. It is our duty, as parents and as teachers, to give all children the space to build their emotional strength and provide a strong foundation for their future,' she added.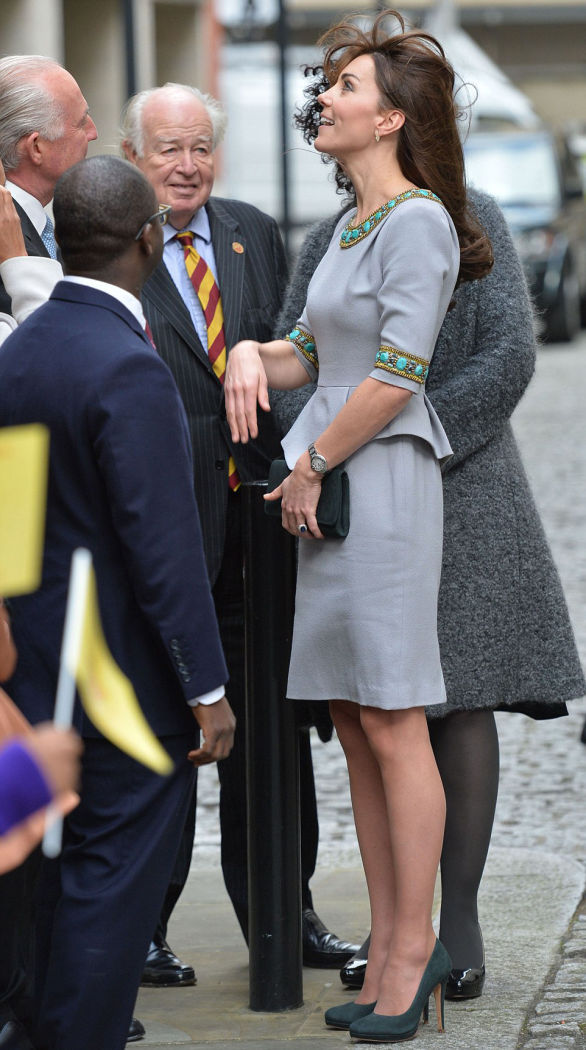 She went on: 'The fact that you are all committing your valuable time to support Place2Be, and prioritise the mental health of your students is something that all parents should be grateful for. Parents, teachers and other school staff need the tools to help these young people early in their lives. And the earlier, the better. It is proven that early action prevents problems later in life. Imagine if everyone was able to help just one child who needs to be listened to, needs to be respected, and needs to be loved – we could make such a huge difference for an entire generation. As head teachers you have the chance to reach tens of thousands of children during your careers, and make an impact on a great scale. Thank you for making the work of Place2Be part of your mission. I hope you know how much your work is valued.' Aides said she planned to spend the rest of the afternoon privately at the conference talking to attendees and listening to speeches.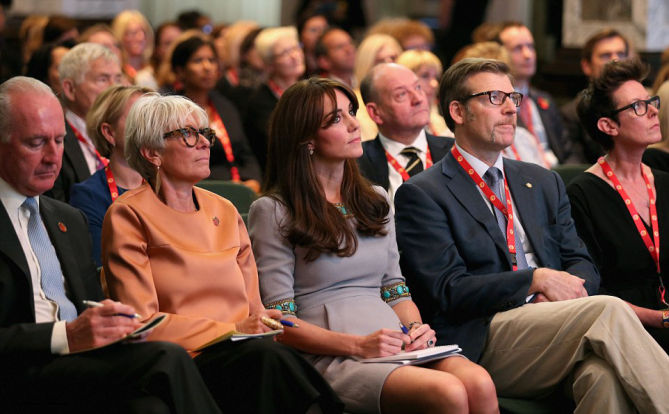 The conference will involve presentations from Headteachers who are working in some of the most disadvantaged parts of the UK, together with leading specialists in child psychology as well as those involved in M-PACT Plus, a joint programme between Place2Be and Action on Addiction in order to support families who are dealing with drug or alcohol addiction side effects. To fund a program of training for teachers to support the emotional wellbeing of children and supporting Place2Be's direct mental health services in schools, they've raised almost £250,000. The World Health Organisation (WHO) reports that by year 2030, depression will be the most important health concern. More than 50% of lifelong mental health problems start before the age of 14. Study suggests that 1/10 children aged between 5 and 16 years has a mental health problem, most of which continue into adulthood.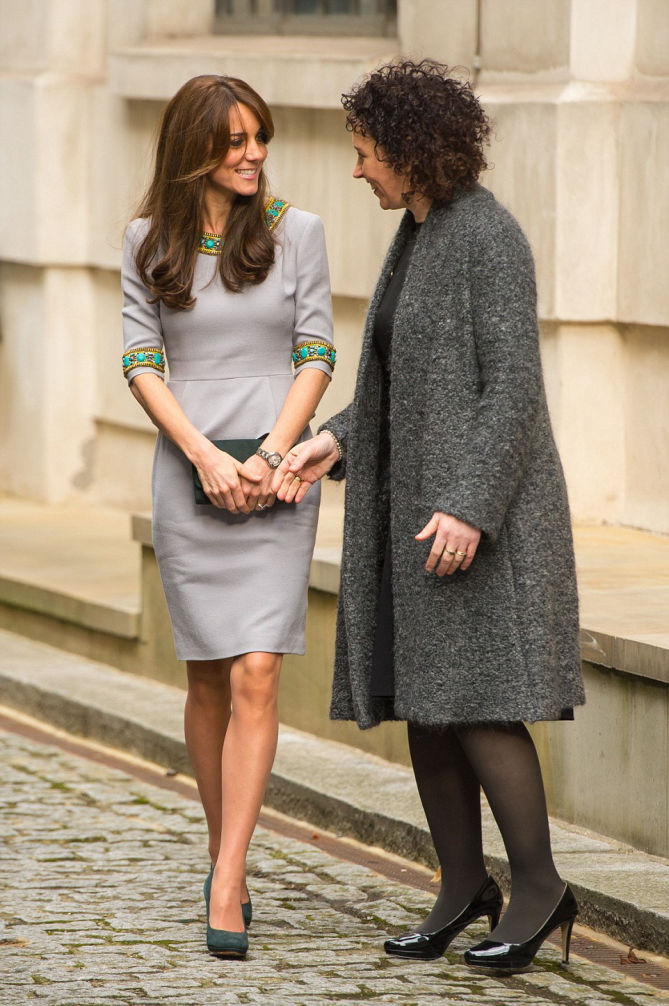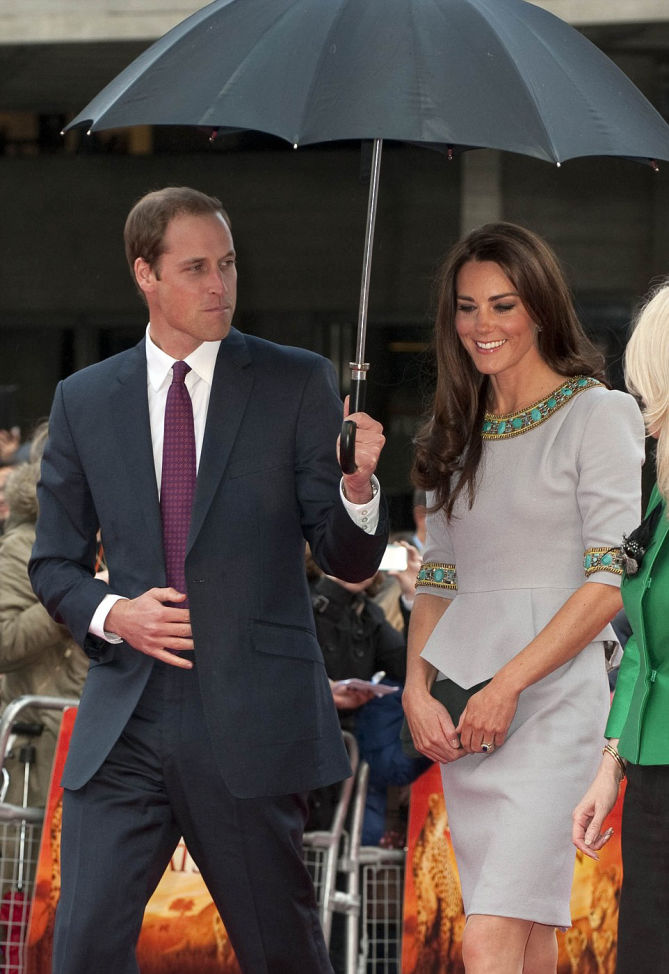 The Duchess of Cambridge is quite busy with her official engagements. This means there are a lot of opportunities where we can scope out her kind of style. This look is by Matthew Williamson. This is the dress that Kate wore back in 2012. It's a chic little number and we love the contrasting green embellishment at the neck and cuffs as well as that figure flattering peplum waist. She wore a beautiful classic court shoe with a discreet platform to help manage the sexy 115mm heel in darkest grey suede with leather lining and natural nubuck sole.