Sofia Richie became one of my favourite style icon to watch because of her effortless low-key fashionable looks. No matter of where she is heading, you already know her look will be on point.
The other day as the 18th-year-old model was spotted in Los Angeles on her way to take a casual brunch. She wore a pair of striped black and white pants, a black hoodie and an almost oversized parka jacket. Instead of a purse she rocked a Louis Vuitton mini backpack. Sunglasses are a must have anytime you are going out in the morning. Now, let's talk about this amazing pair of Dear Frances- Spirit Boots. How cool are those?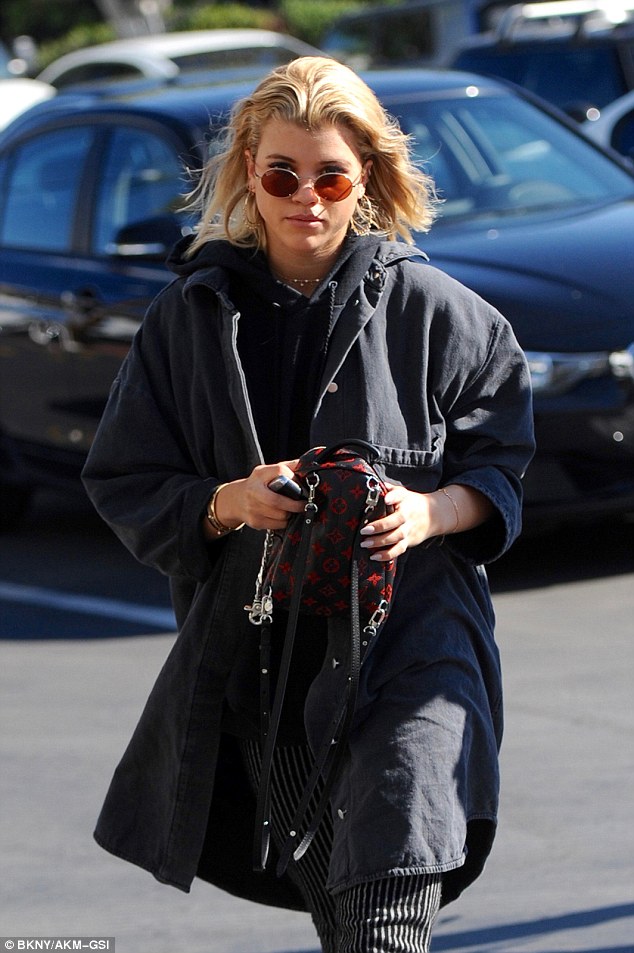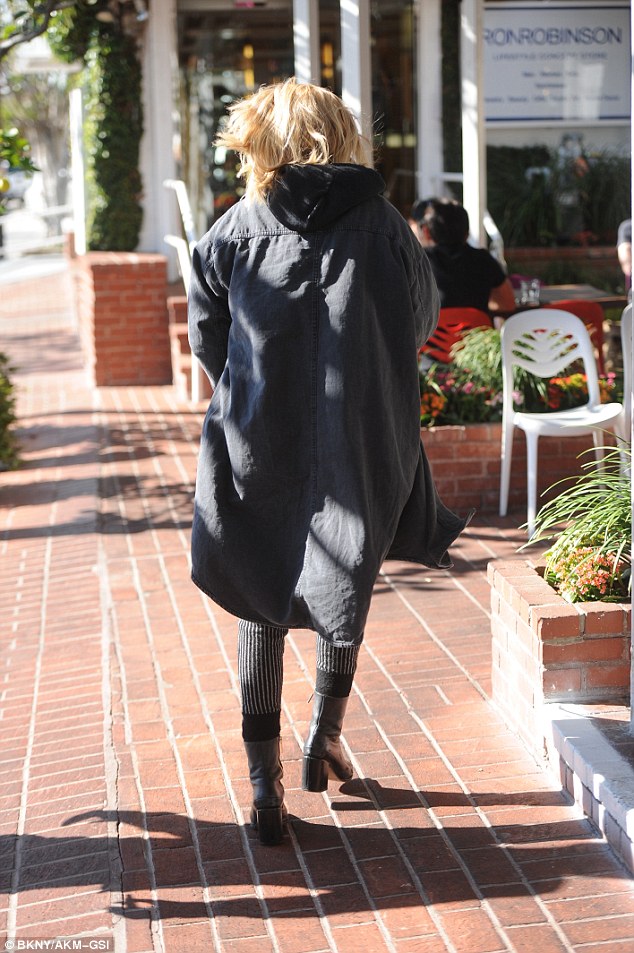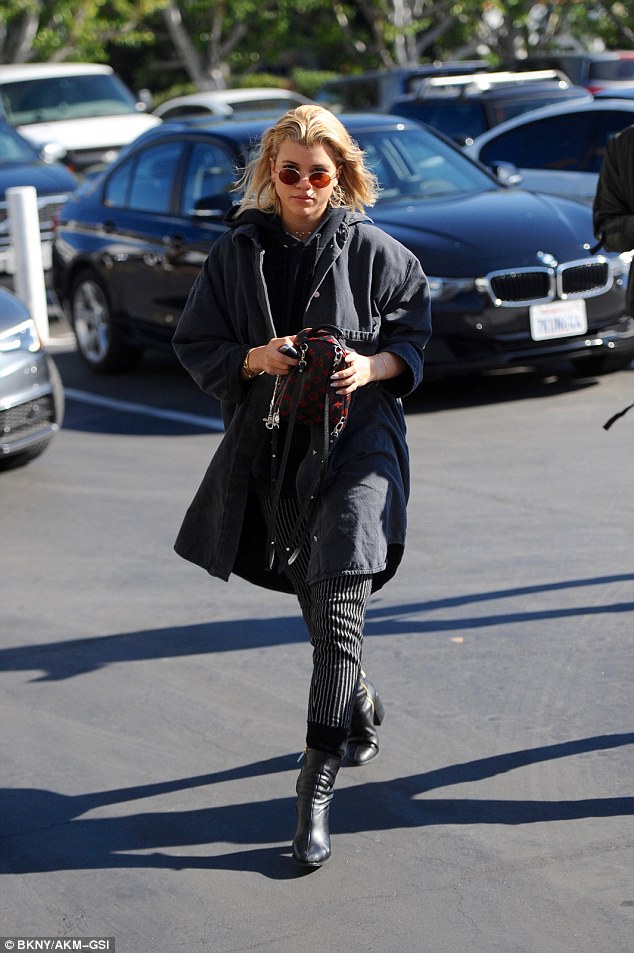 Those boots may be black but they are not your basic pair of ankle boots. Why? The shape of the heel and the height add some structure to any outfit. You will especially love those if you have a minimalistic style. They prove less is more.
You can wear them with pants just like Sofia did, but I would pair them with a mini pencil skirt and a trench coat for a night out. Just to look fabulous without the pain of heels.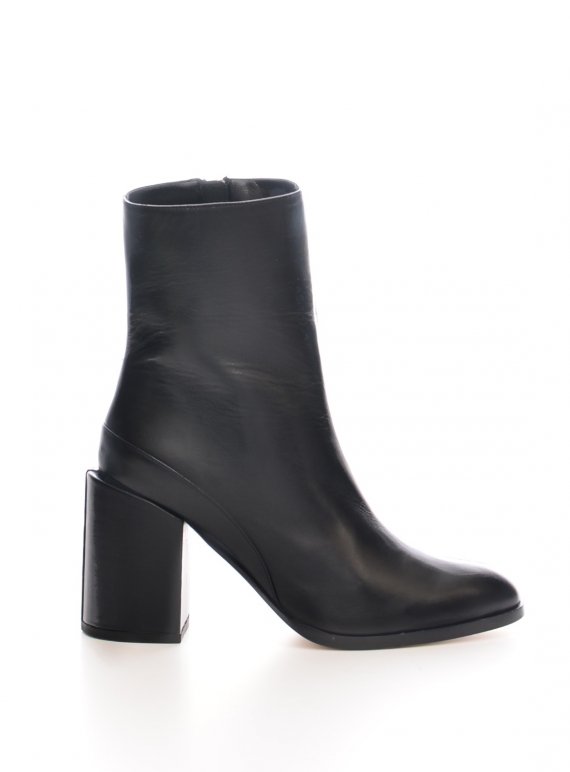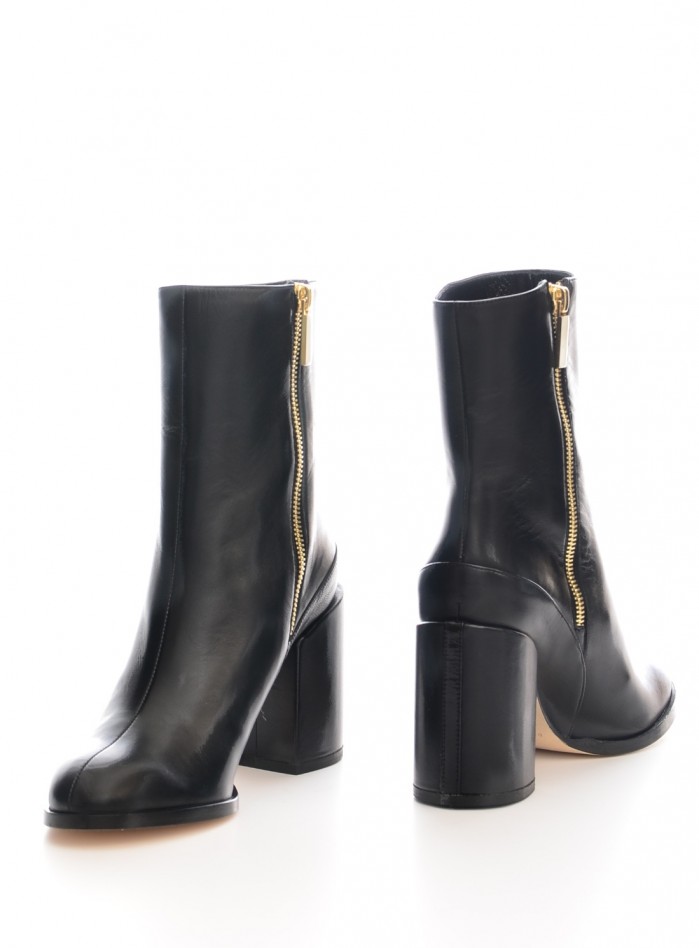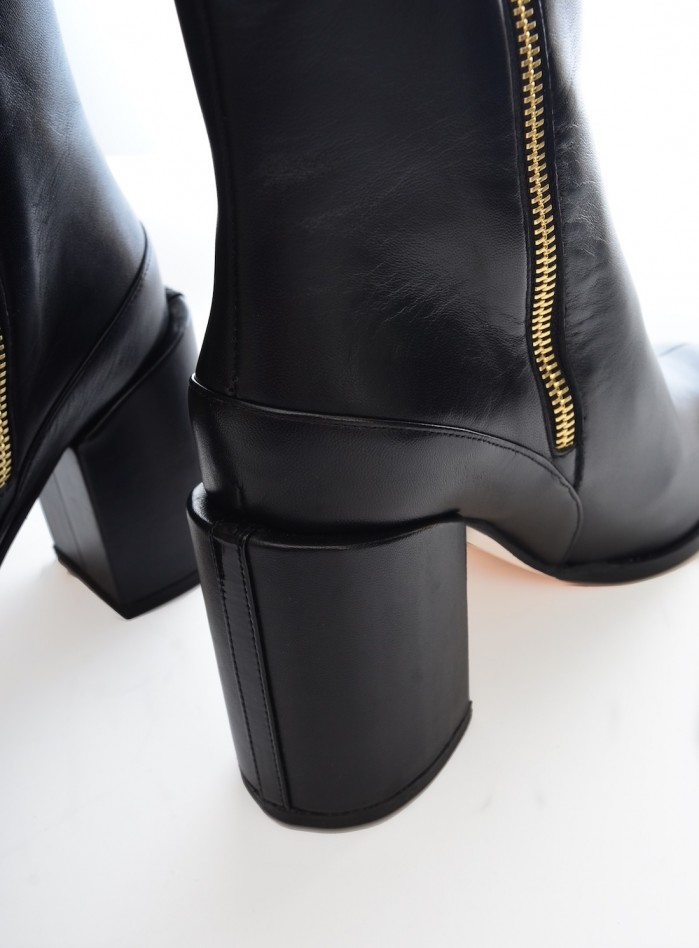 Here are some cheaper option you can get right now:
Faith Black 'Belinda' high ankle boots