After the NY fashion week, after being in London and then in Milan the top model Gigi Hadid is now in Paris for the fashion week.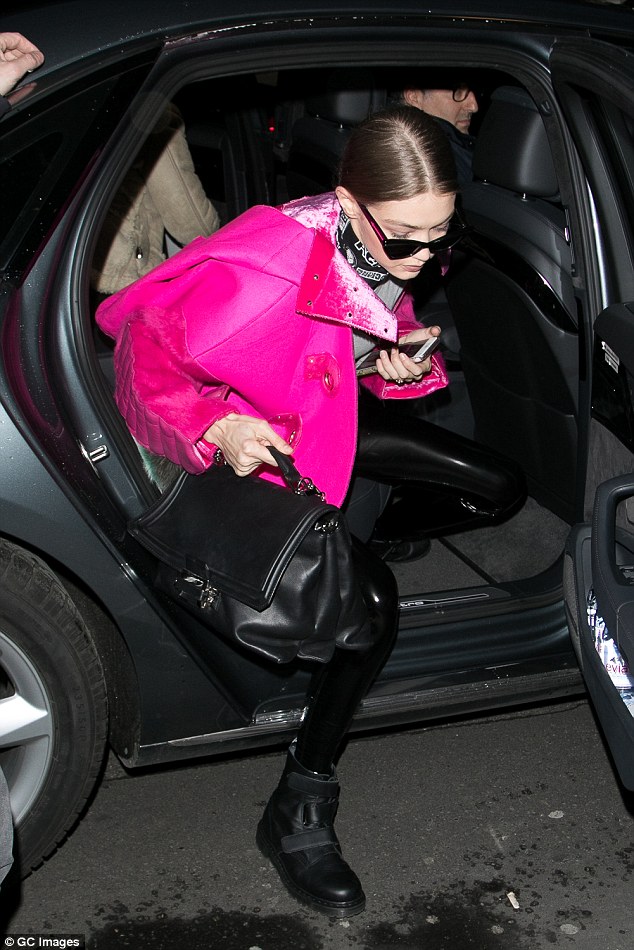 She is the beautiful cover girl of Vogue and she is the most trending model nowadays. Can you believe that she is only 21 years old and she is just conquering the world of fashion? She is a great competitor for her friend and colleague Kendall Jenner.
Gigi is not only a model but she is a real fashonista. She is stylish on the catwalk but also when she goes around. She is always spotted in the cities she goes to work. She was spotted in Paris last Sunday wearing an amazing outfit.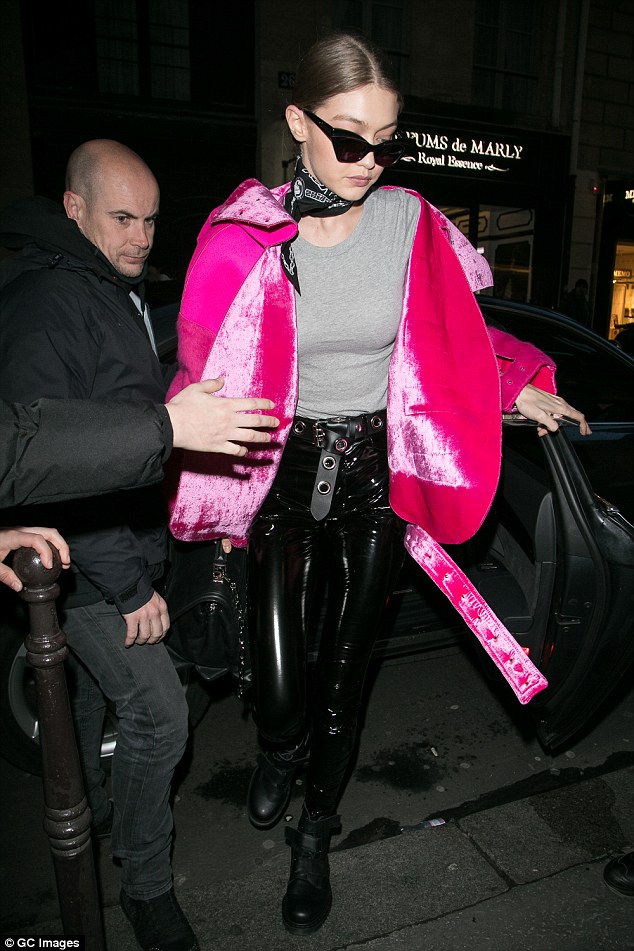 She was wearing a neon pink suede jacket that seems to be the new trend of the next season. We are now waiting for Spring time. She matched this jacket with a pair of leggins. Under the jacket she wore a body-hugging grey t-shirt. But now let's have a look at her feet. She completed her outfit with a pair of biker boots. These comfortable and flat boots are by Dr Martens, we are sure you all know this famous boots brand. She decided to stay comfy during her night out without wearing heels.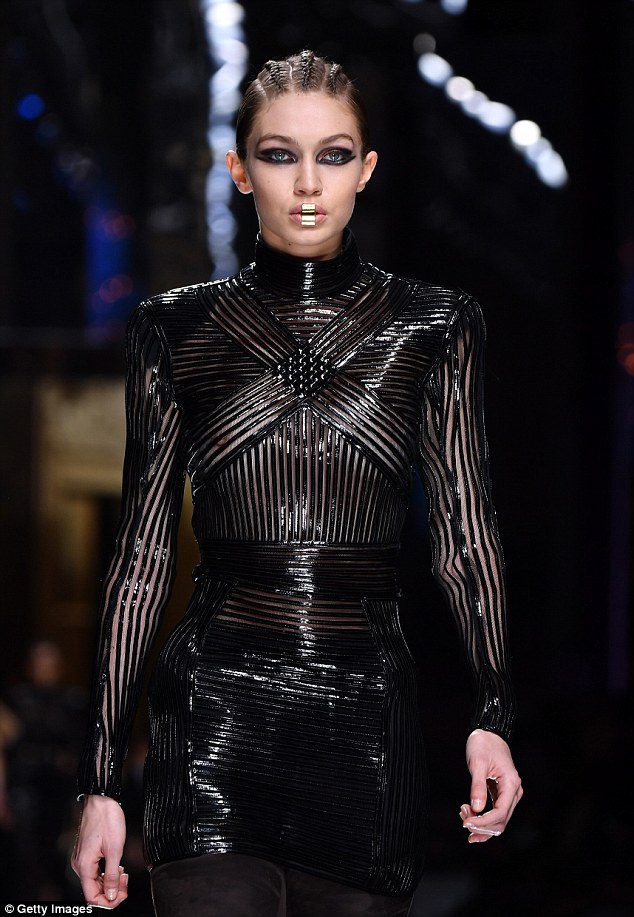 These boot were perfect for her outfit. We love it! She also added some details to her outfit. She wore a bandana that she tied around her neck. Then even if it was night she decided to wear a pair of sunglasses maybe because she was too tired after all the fashion shows she had to attend. Then she put all her belongings in an oversized black leather handbag. Her timetable is full for this season of fashion weeks. On Thursday she attended the fashion show of Balmain. She was bra-less in a bondage-inspired caged sheer top. In the fron row there was her boyfriend Zayn Malik. Last Sunday Gigi looked amazing as always!