Doutzen Kroes is one of the most wanted top models of the moment and even tho she has two kids her body still looks amazing. She gave birth in 2015 to her latest son and was on the runway six months later. The Dutch model was spotted at Paris Haute Couture fashion week last night heading out for a party.
When asked about her wife,  Sunnery James-hubby for the past 7 years said that:
'I see her looking at me when she walks the catwalk and I just think, 'Wow, you're doing it again'. She's a power woman.'
And speaking about her post-baby body, he added at the time: 'She has been eating healthily, 50 percent working out and 50 per cent eating healthily, but it's the breastfeeding that's been shrinking her. My little daughter made it happen!'
Last night she wore a doll type of dress with a pair of Miu Miu sandals. She had on a lot of bling, starting with the straps of the black dress and ending with the heel of the sandal. The super model didn't have a lot of makeup on and her hair had a relaxed vibe to it.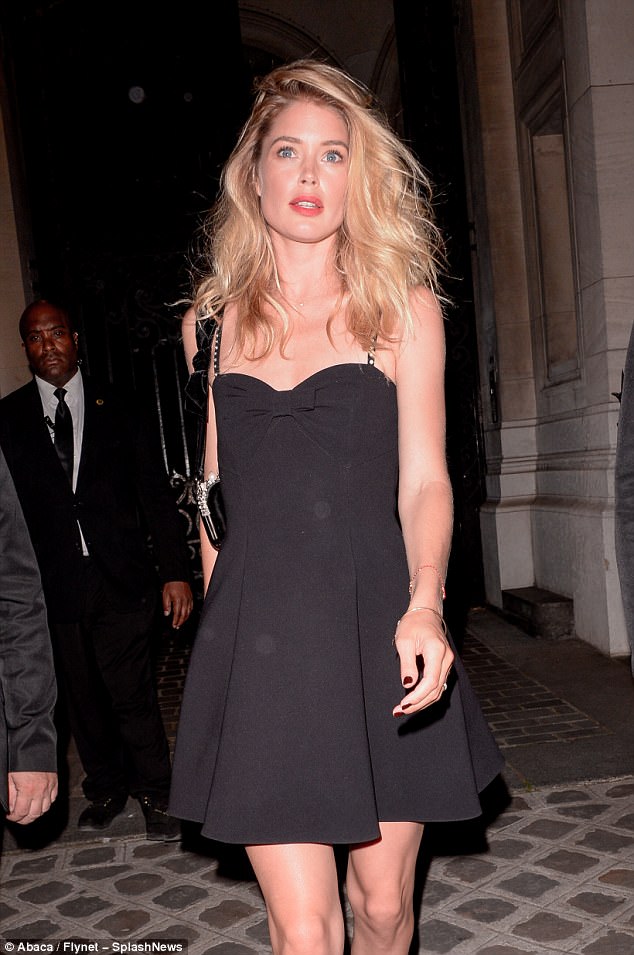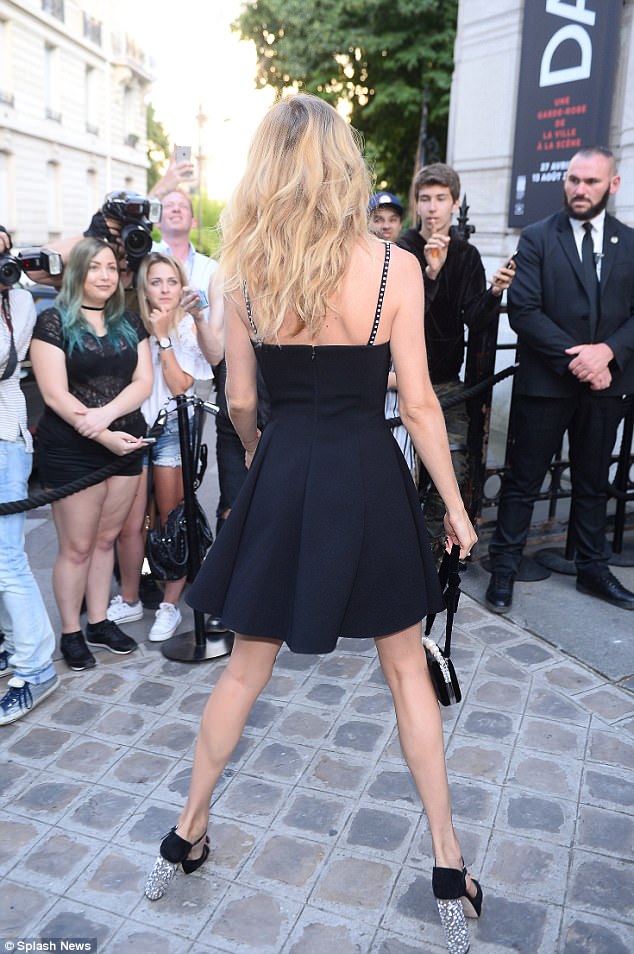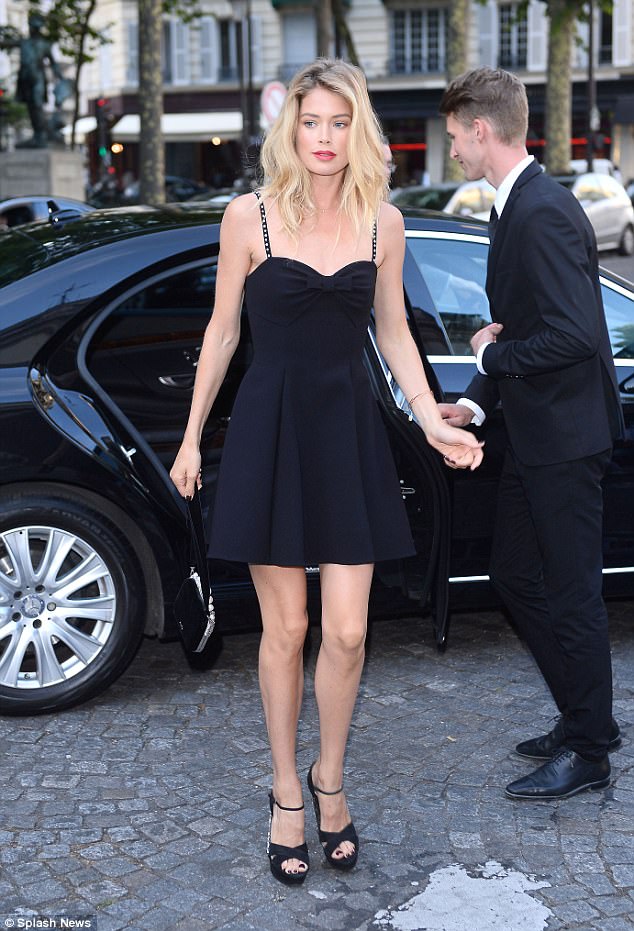 The shoes she is wearing are from Miu Miu SS2017 and not available at the moment, but I have found a cheaper option that looks kinda the same from Vestry. They are a fun accessory to any outfit and will add a little bit of spark to any look.
It's best if you wear them with an all black outfit for a night out.