How do supermodels go around town in a rugged-looking outfit and still look gorgeous?
And I could just gush…life's kind of unfair in times like this!
Take for example Victoria Secret angel Alessandra Ambrosio, who was seen stopping by Brentwood Country Mart in Santa Monica, California, to buy some easter treas for her little ones.
The 33-year-old Brazilian supermodel bought three baskets of cellophane-wrapped goodies, two with pink ribbons and one with green decor. She's just dressed in a grey T-shirt, tight black pedal-pushers that showed off her beautiful long legs and flip-flops. Her brunette tresses still looked a little sweaty from her morning yoga session.
But we have to admit she still looked beautiful and fab even in that sweaty, fresh-from-the-yoga-session-look.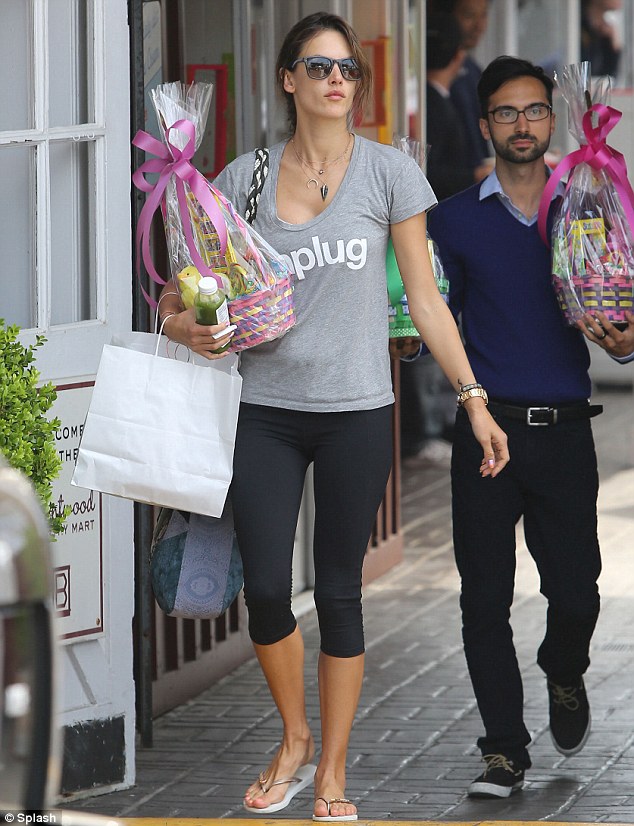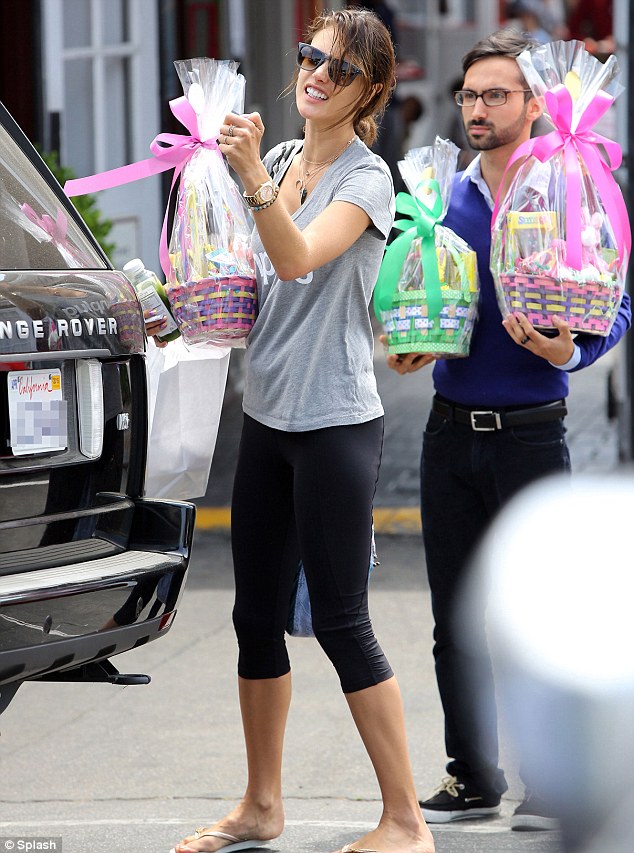 Alessandra's look from this Easter-goodies-shopping was way different from her look when she was spotted wearing denim on denims and wearing Rag & Bone booties while doing her retail therapy some days back.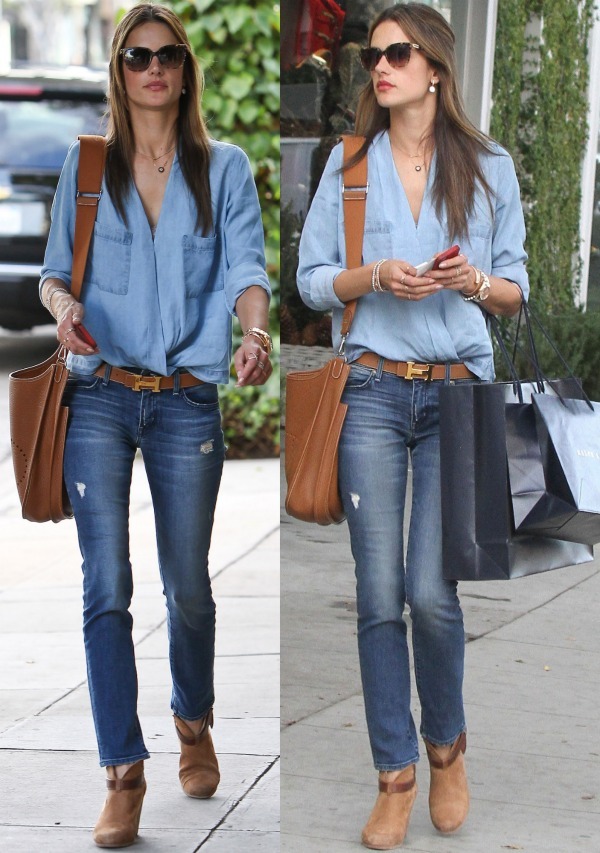 So, which look of Alessandra you like better?
As for me, I like the booties best! This Rag & Bone Harrow Bootie just looked perfect in any outfit!