Is it just me, or do you also get the impression that Dianna Agron tries really hard to look fashionable?
Don't get me wrong. I think she's quite pretty and a decent actress as well, but I find her sartorial choices lukewarm at best. She always makes it a point to look polished whether on or off duty, and that hasn't gone unnoticed. Occasionally, however, she misses the mark.
A great case in point would be the outfit she put together while in London over the weekend. For the outing, the Glee star rocked a bold leopard-print coat over her black top and red tartan skirt. She also teamed the mix with black tights and buckled ankle boots. I wasn't so sold on the combination, but you may think otherwise. Check out Dianna below: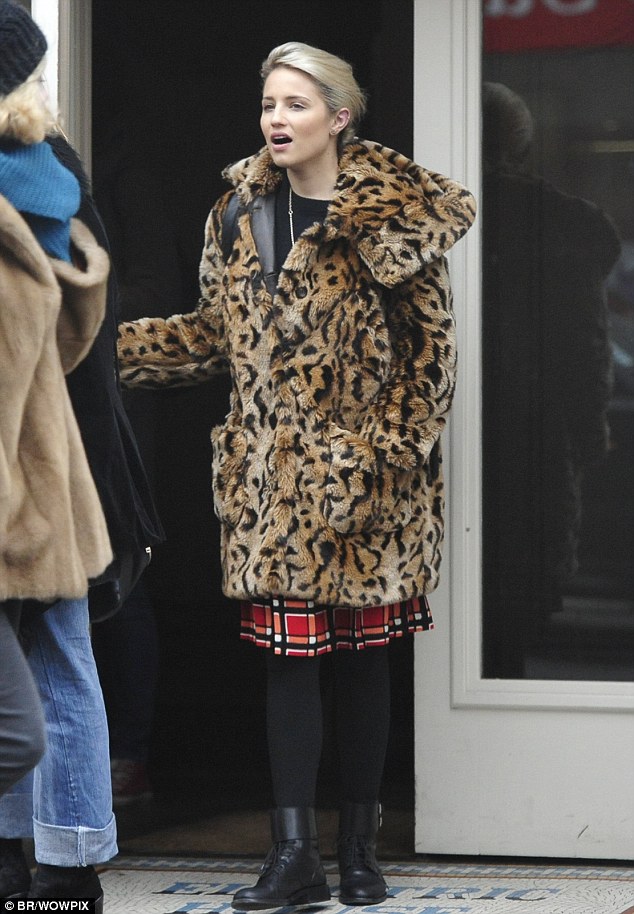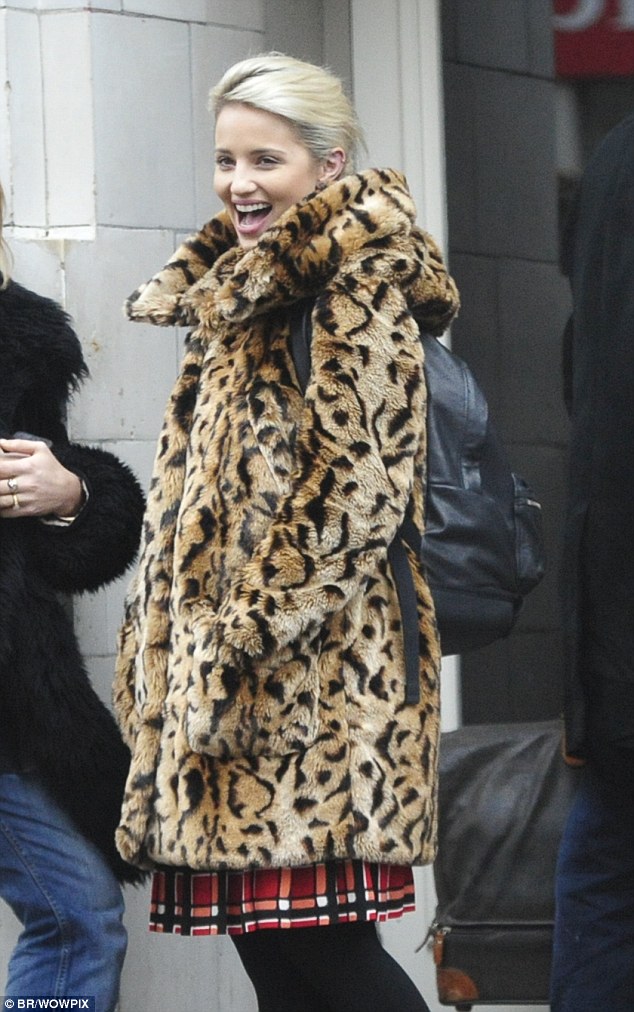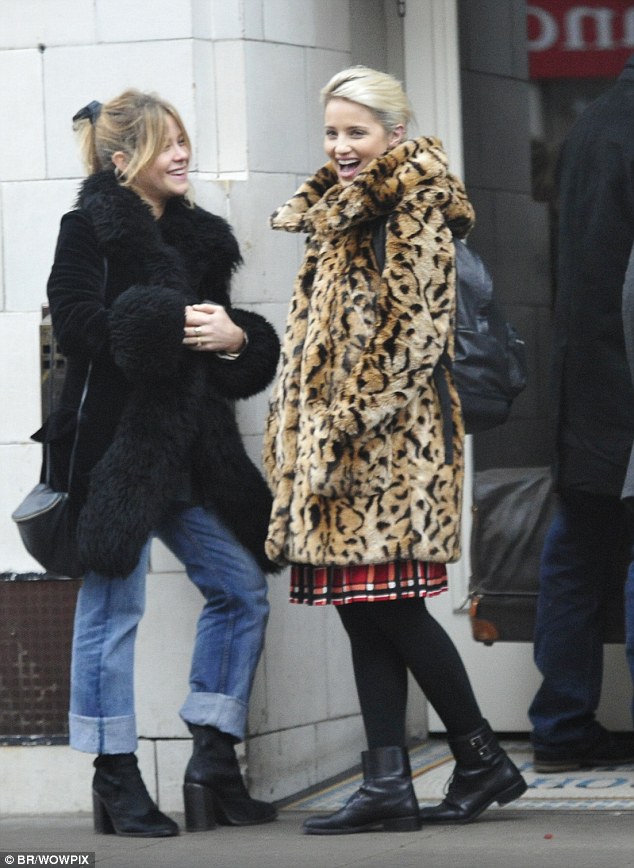 Dianna Agron spotted hanging out with a friend in London on December 20, 2014
Well, any thoughts? Did she nail leopard-on-tartan perfectly or did the two prints clash in a bad way?
You know what? The combination doesn't look awful, but the colors definitely don't agree with each other. With that said, however, I thought I might point out that Dianna's boots are the Saint Laurent Patti. They're like your go-to combat boots done in a sleek and sophisticated way, and detailed with some extras like wide double-buckled ankle straps at the cuffs. Below is a closer look at the pair: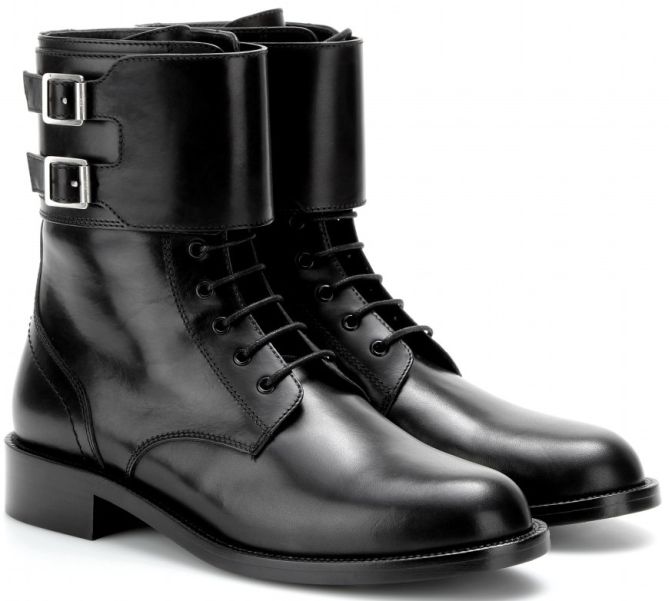 Saint Laurent Patti Leather Boots, $1495
If you fancy the boots, you can purchase them online. Depending on the retailer, they can cost between $1295 to $1495. Wear them with a leopard coat and red plaid skirt to steal Dianna's style.