Dianna Agron was spotted at the Museum Gala held in New York on Thursday evening. For the occasion, the Glee cutie channeled an ethereal fairy by donning a lace-and-tulle frock that came with a sheer bodice. The piece was strategically decorated on top to make sure no indecent exposure was involved. Capping off the dress were a Bottega Venetta woven clutch, an embellished headband, and a pair of tall strappy sandals. Altogether, Dianna looked very feminine and romantic in the whole getup.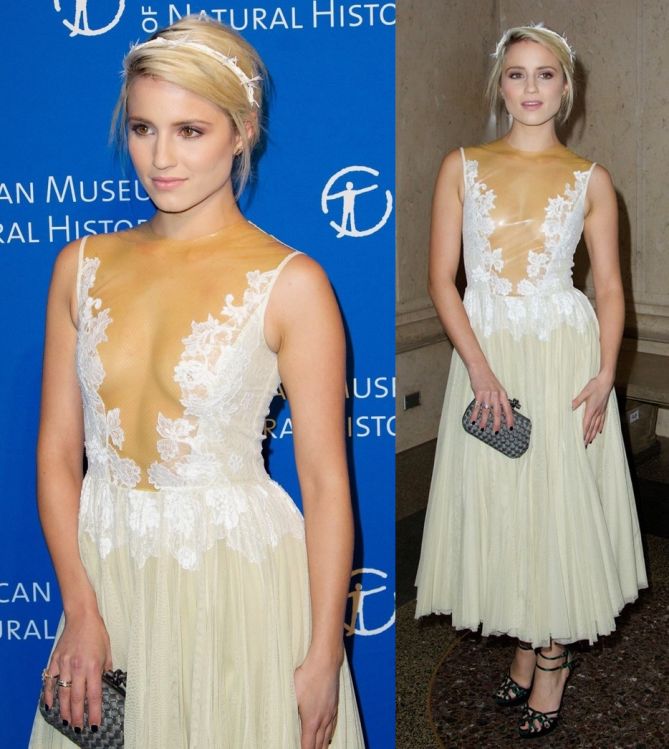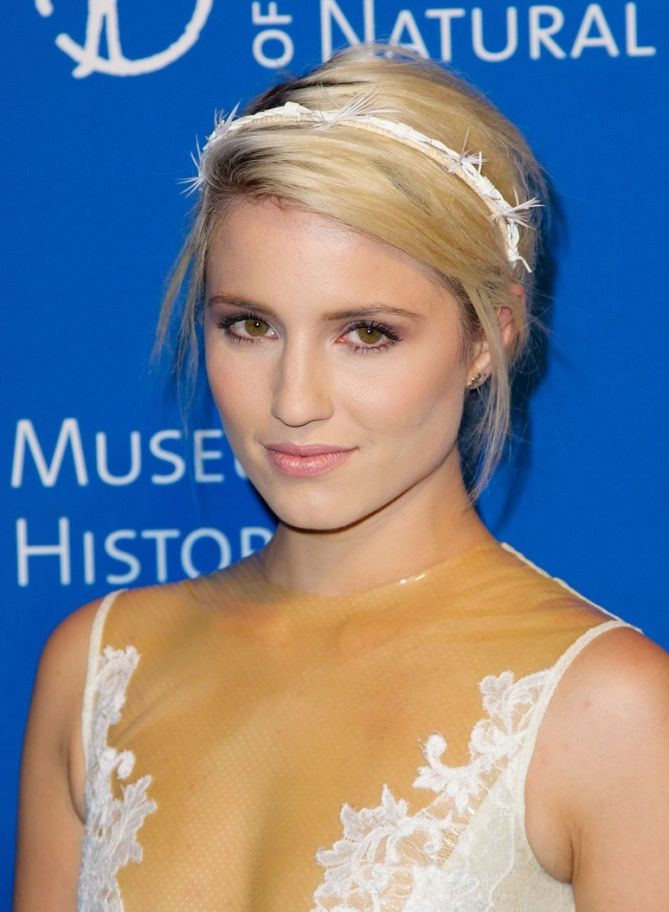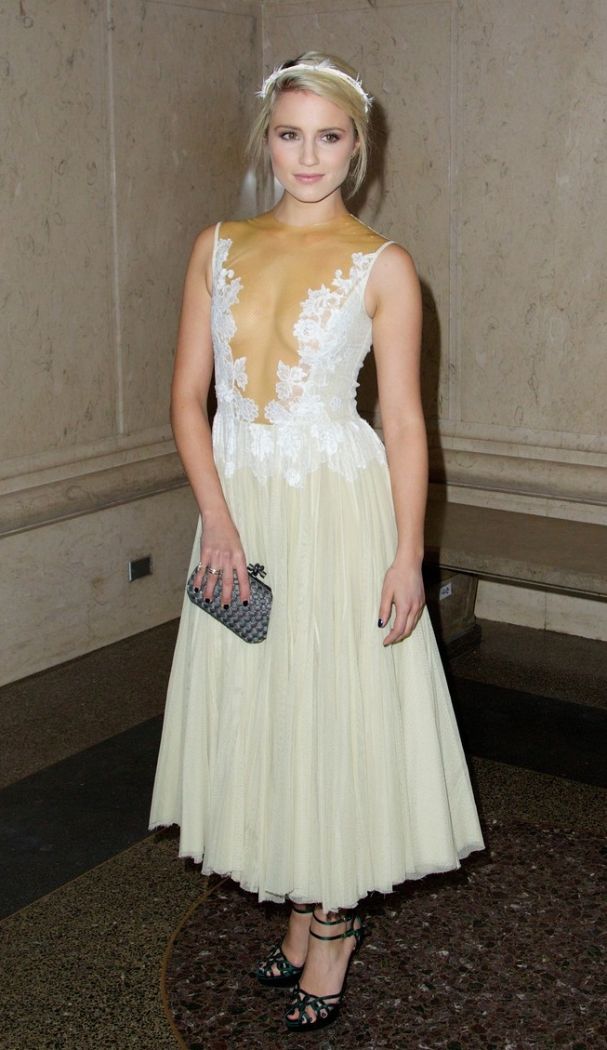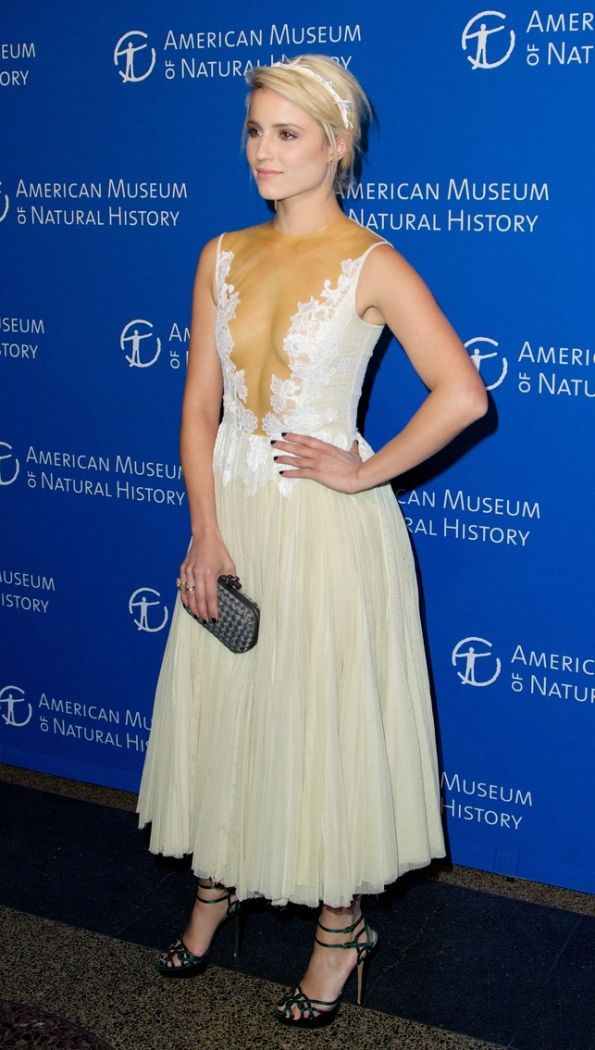 Dianna Agron attends the Museum Gala held in New York on November 20, 2014
What do you think of Dianna's outfit choice for the night, did she nail it or fail it?
The dress is lovely and Dianna looks beautiful, but I feel like she could have chosen a more flattering piece. Then again, who am I to judge?
I do, however, love the shoes she used to finish the look. I don't have the official outfit details as of the moment, but if my guess is right, Dianna's sandals are the "Ursula" by Charlotte Olympia. I couldn't find them in dark green, but below are the silver and gold pairs for you to check out: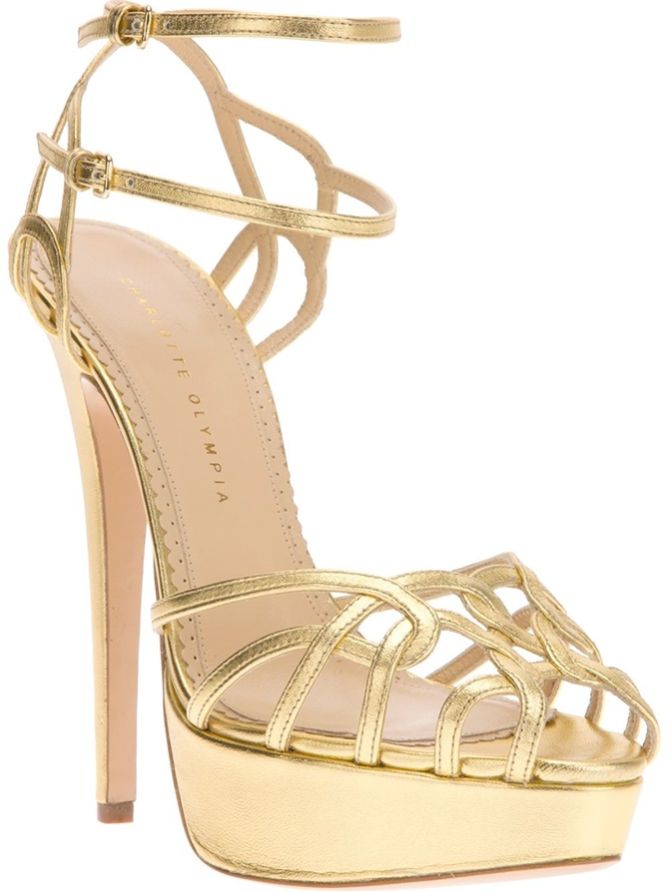 Charlotte Olympia Ursual Sandals in Gold Metallic, $956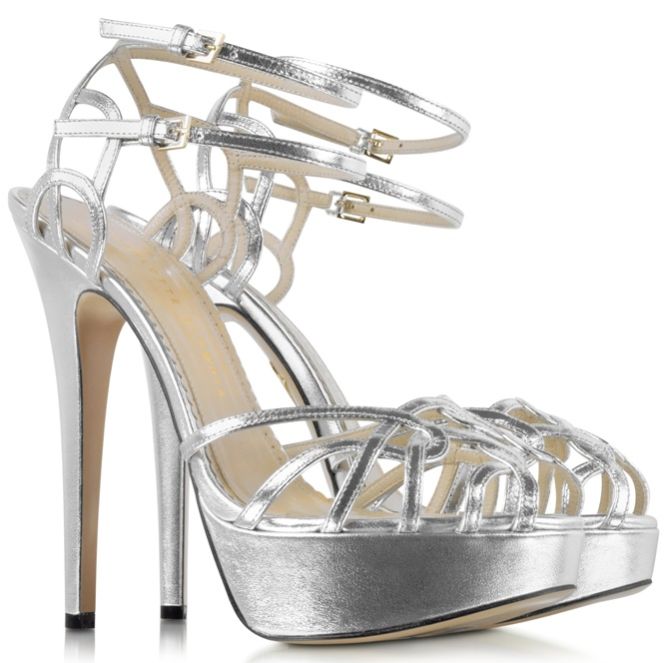 Charlotte Olympia Ursula Sandals in Silver Metallic, $1095
You like?
The Ursula feature thin interwoven straps that wrap around the ankles and toes. They also come with 5.75-inch-tall heels and about 1.5-inch-thick worth of platforms. You can easily order these shoes online if you're interested. They retail at $1095.