Although her gown is not as sultry looking as Blake Lively's or as extravagant as Sarah Jessica Parker's, still Diane Kruger made heads turn during the MET Gala 2014 with her simple yet classy look.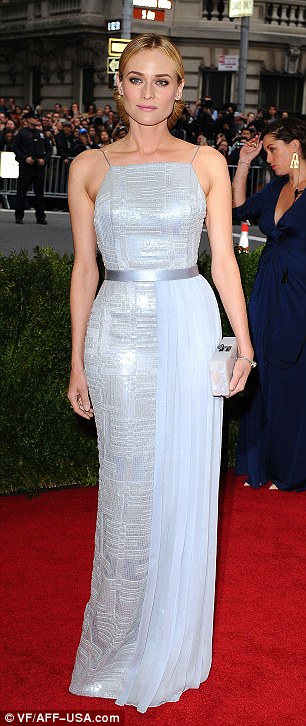 The former fashion model sashayed her way to the red carpet with her equally gorgeous boyfriend, actor Joshua Jackson. The couple, I would say, was one of the hottest and cutest pairs during the night. The look of love in their eyes is undeniable.
She made her way up the stairs holding onto her boyfriend Joshua Jackson's arm wearing a whisper blue spaghetti strap Jason Wu for Hugo Boss gown with all-over tonal square sequin embroidery, pleated chiffon skirt panel, thin silk satin belt and square cut neckline. On her lovely feet was a Brian Atwood Karin sandals which made her outfit even more gorgeous.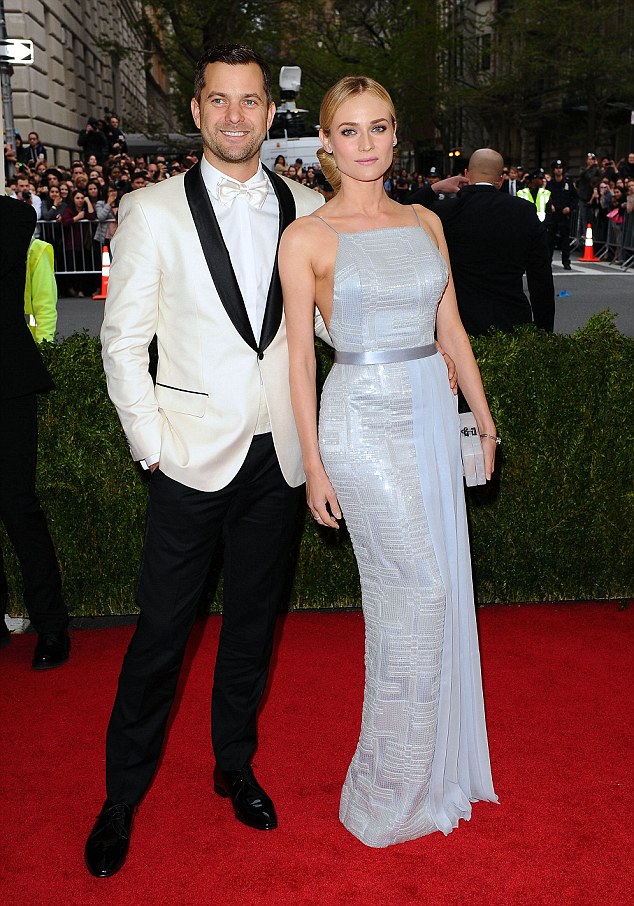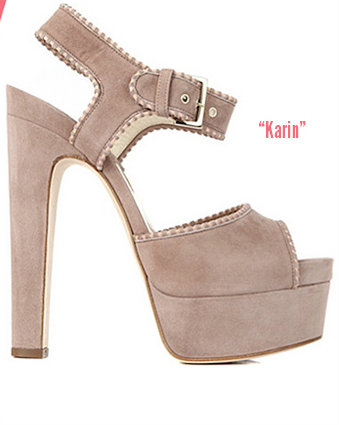 And as if she's not done yet with her gorgeousness for that night, Diane made heads swoon again during the after party when she walked in wearing a red hot dress with sheer paneling which totally looked beautiful on her.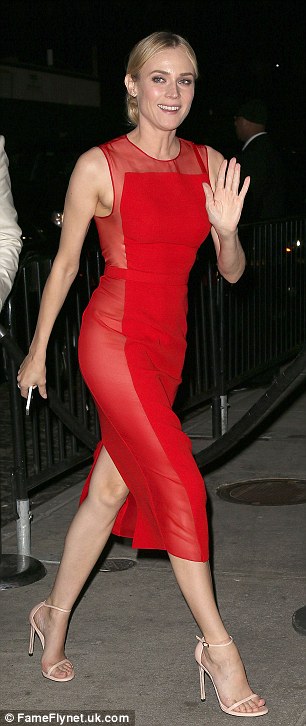 Aside from wearing one of the simple yet glamorous outfits during the event, I would say Diane's updo was also one for the win. It was styled in center-part then pulled back in a fanned out wrapped chignon. She accessorized her look with a marbled acrylic Jean box clutch by Edie Parker and Jaeger-LeCoultre Secret vintage diamond timepiece.
And yes, I'd say she definitely nailed it! Diane's total look for the night was not too assuming but gorgeous enough to be noticed!
How do you like her Brian Atwood shoes-y during the red carpet? I really find it very apt for her powder blue gown. I searched for the style online and found it being sold in Harrods. The color that I found, however, is in black but it's still equally charming as what Diane has.