Seems like edgy biker boots are already part of Demi Lovato's pop rock chic image. Anywhere you see her, especially when she's performing on-stage, she's most of the time donning such pair of rocker boots.
During the American Idol Season 13 red carpet finale, the 21-year-old singer sported her usual rocker style and posed for the photographers in a striking pair of biker boots by Guiseppe Zanotti. She teamed it up with a simple black tank top, a pair of skinny jeans, and a studded leather jacket which totally completed her rock-and-roll look.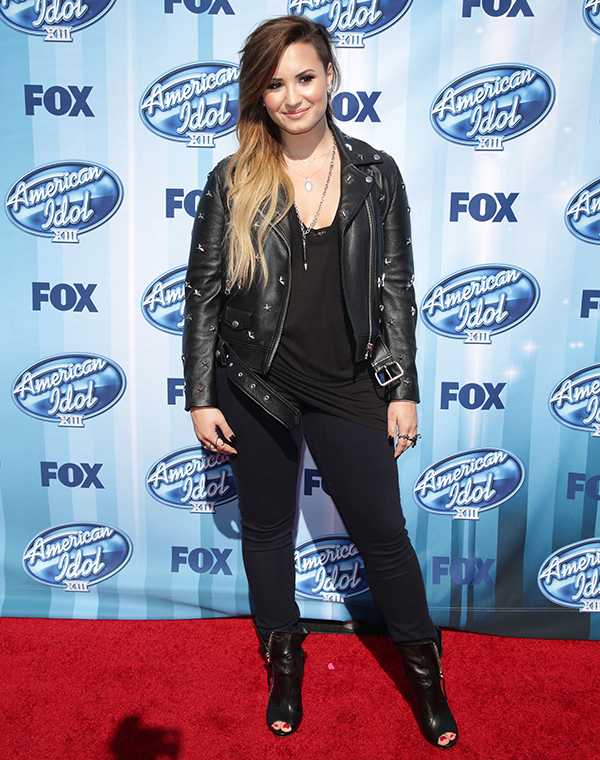 And we couldn't deny the fact that Demi is still a beauty to behold in this rocker chic outfit.
During her Neon Lights tour in London, Demi also sported her usual punk rock outfit–ripped jeans, a T-shirt with lingerie showing and a long sweeping jacket, plus of course, her biker boots!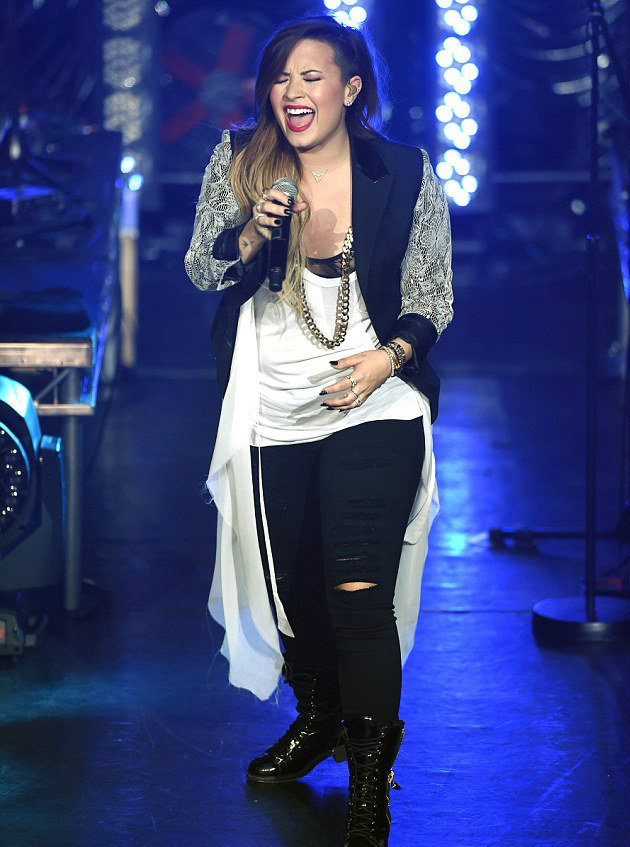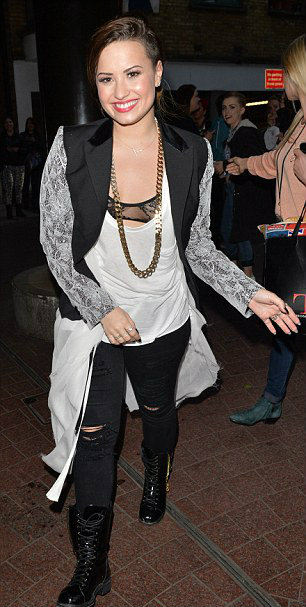 The singer, who has been admitted to rehab for eating disorders in the past, said: 'It's important for me to be open about my health and things I've been through cause I've realized when I was younger, I didn't have anybody in the public eye to look up to that I admired. 'I didn't have anybody who was setting a good example about real stuff. Had I had someone in the public that I really admired come out and say "it's ok that you're not dealing with stuff well"… I want to be that person.'
Oh well, at least she's open about her eating issues and that she's willing to change.
Which among these rocker boots on Demi you like most? As for me, I would go for the open-toed Guiseppe Zanotti biker boots which she wore during the American Idol red carpet finale.
It looks rocker, all right, but still has that feminine aura.