After being so busy from her Asian tour, Demi Lovato is now back in the US. The young singer was spotted out and about in Manhattan looking rather fabulous in a simple but edgy getup of skinny jeans teamed with a gray t-shirt and a black leather jacket. She complemented the trio with a pendant necklace, some really cool eyewear, an expensive designer bag, and a pair of open-toe booties. Overall, the whole mix was nothing new, but it made a huge impact thanks to the well-appointed extras.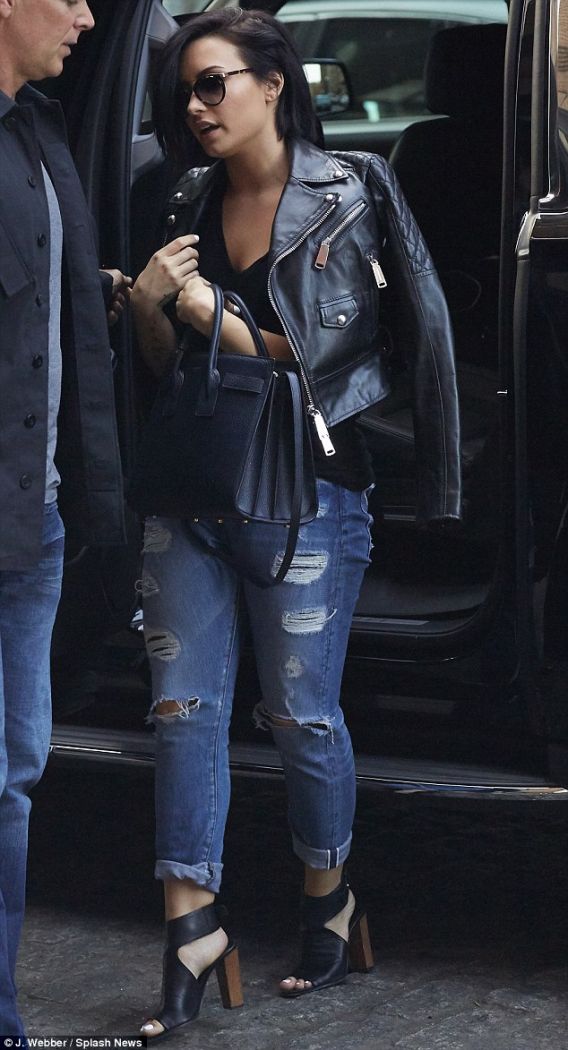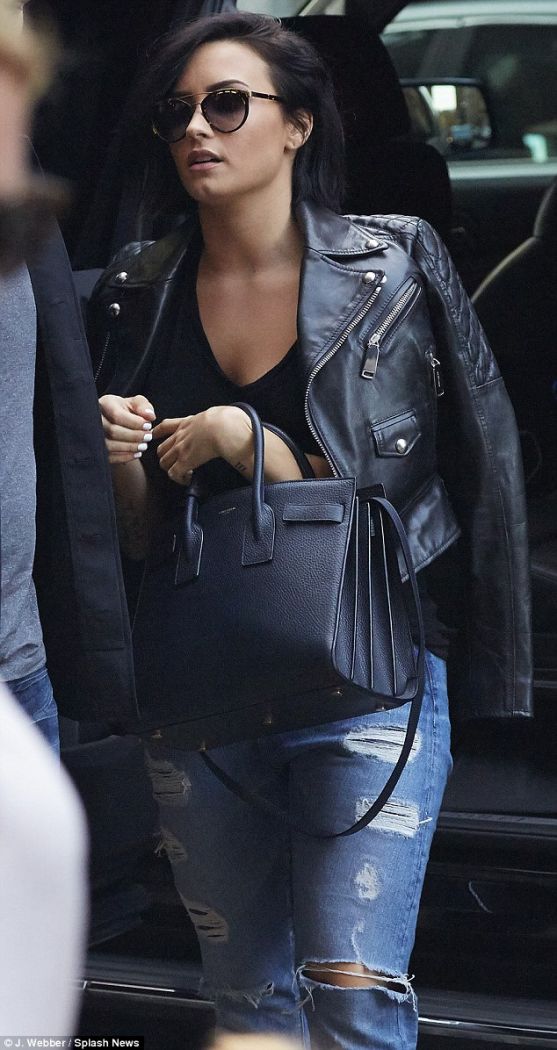 Demi Lovato spotted out and about in Manhattan on May 26, 2015
Doesn't she look great?
The outfit is something we all can relate to. It's wearable and very easy to put together. In fact, you don't need designer pieces in order to replicate the getup.
Before she switched into a leather jacket, Demi was seen sporting a black blazer over her t-shirt and jeans. She looked good, but dare I say not as edgy as the way she did with the leather topper. Would you agree?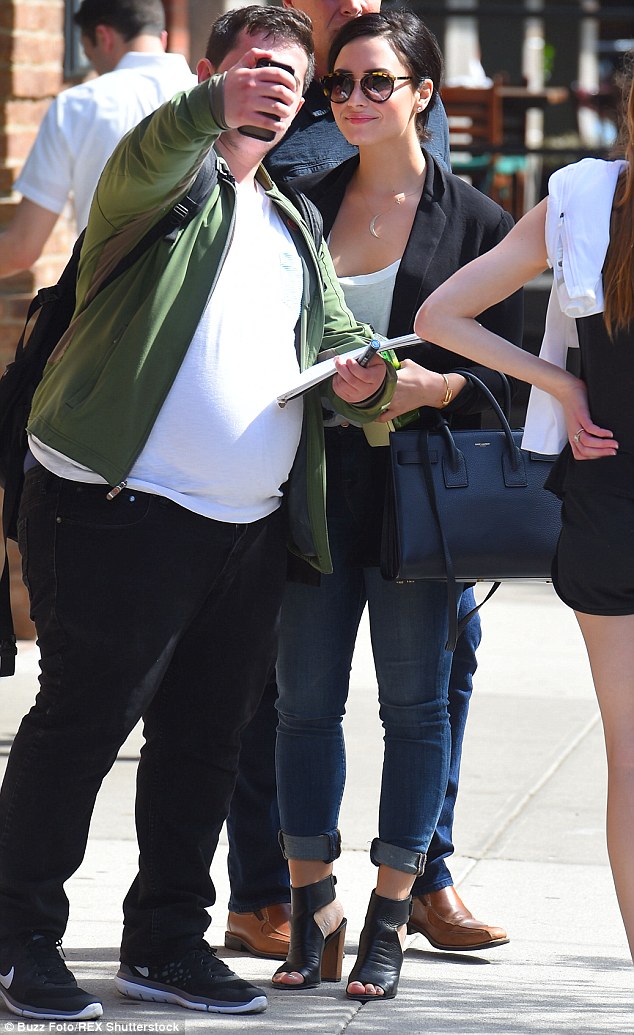 Demi wore a black blazer with her outfit before switching into a leather jacket
I couldn't find any details on Demi's leather jacket, but I do know that her purse is from Saint Laurent, while her shoes are from Vince.
They're the "Addie" booties, a style detailed with open toes, thick ankle-wrap buckled closures, open heel cups, and chunky 4.5-inch-tall block heels. Below is a closer look at the pair: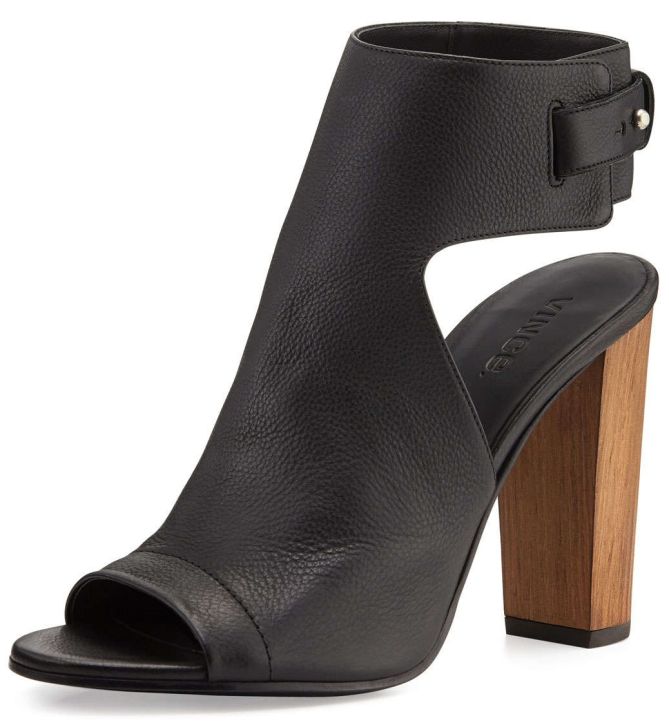 Vince Addie Open Toe Booties, $395
The Addie's silhouette is simple with very clean lines. In fact, it's a very timeless design that will not only last through seasons, but will give you a  lot of mileage. If you want Demi's Vince booties, you're free to grab 'em. They retail at $395. They also come in nude if you're looking for a more flattering color. However, it's the black pair that will give you the edgy vibe.