Demi Lovato is sending a very strong message with her latest wardrobe choices. It's like she's telling the world she's no longer the goody-two-shoes from Disney. She has matured into a confident young woman who is very secure of her body and she's not afraid to show it to everyone.
After a very racy "Cool For the Summer" video and a topless magazine cover, Demi went bra-less in a low-cut tuxedo dress for her appearance on Jimmy Fallon on Friday.
The singer kept it simple by complementing the number with a gold choker necklace, smoky-eye makeup, and a pair of gold-heeled stilettos from Tom Ford. As she sat down next to Jimmy, you could say a wrong move would have caused the brunette cutie a nip-slip. But thankfully, the plunging frock and her boobs stayed in place.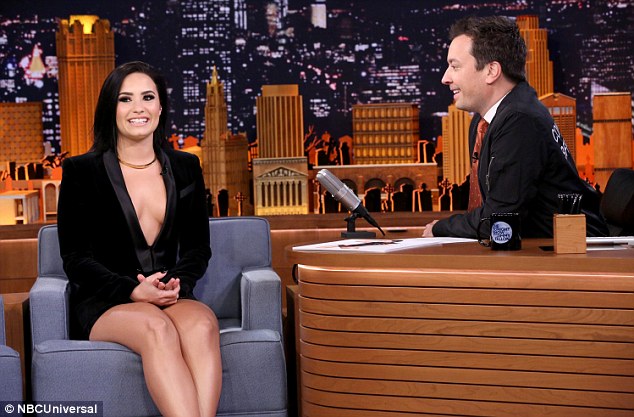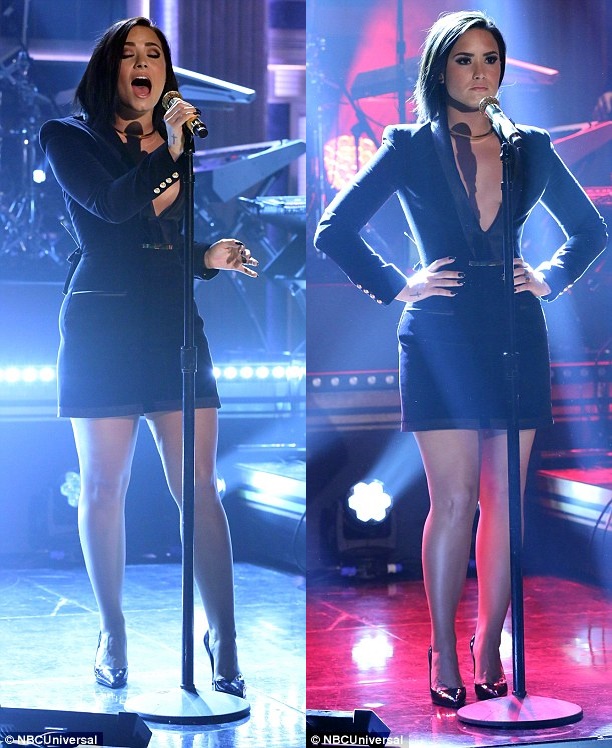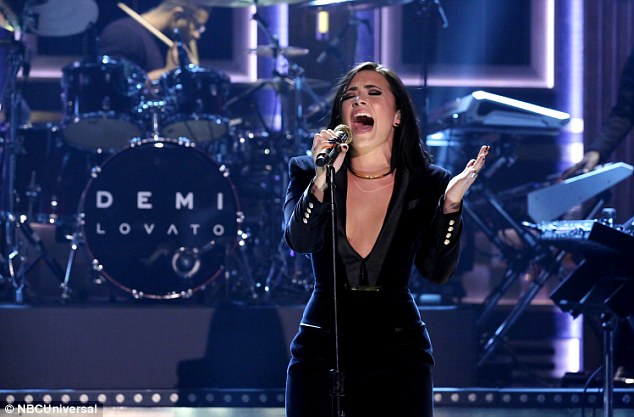 Demi Lovato makes an appearance on Late Night Starring Jimmy Fallon on October 30, 2015
I love her outfit. It's simple, classy, and very sexy. I think she looks really good here. Would you agree?
Demi's dress is from the Balmain x  H&M collection. If you're lucky enough to grab one when it comes out this November 5, then good for you.
That said, you can find Demi's gold-heeled Tom Ford pumps online if you wish to check out the pair. Below is a closer look at the shoes. They're crafted from patent leather and feature 4.25-inch-tall yellow gold pin heels. They're fierce, fancy, and very expensive at almost $900. To steal Demi's look, simply wear 'em with a black velvet dress and you're all set!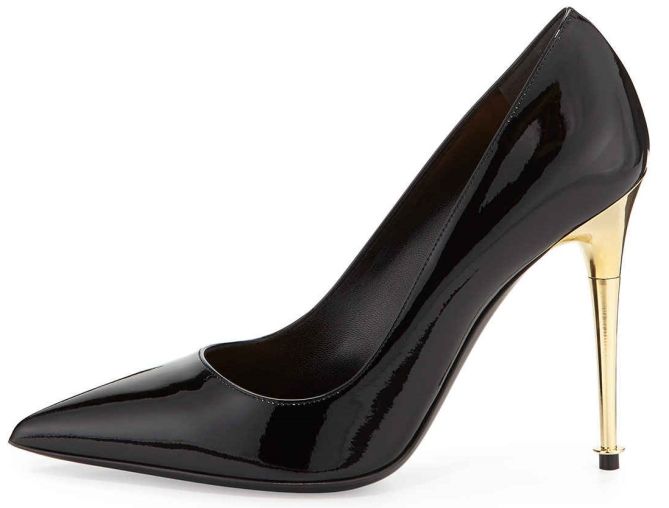 Tom Ford Gold Heeled Patent Pumps, $890