If you're obsessed with shoes, then you can understand it when a girl flaunts her latest shoe purchase. Yes?
Turns out, Demi Lovato is no different from us. She recently shared this snapshot of her latest acquirement on Monday, right when she left for Saint Paul, Minnesota for a gig.
Demi shares her fresh boots and quilted purse on Instagram on December 8, 2014
Wow. Those are some edgy looking booties!
I was, however, quite disappointed that she didn't wear the same shoes to the Jingle Ball event where she performed. For the arrivals, she slipped into a pair of Saint Laurent pumps, but switched them for chunky boots once she hit the stage.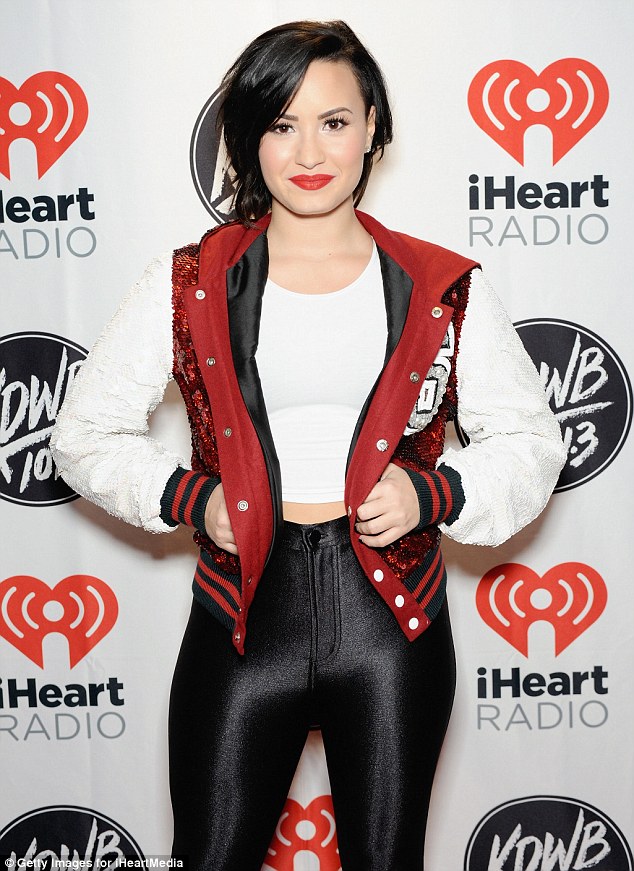 Demi wears black Saint Laurent pumps for the Jingle Ball arrivals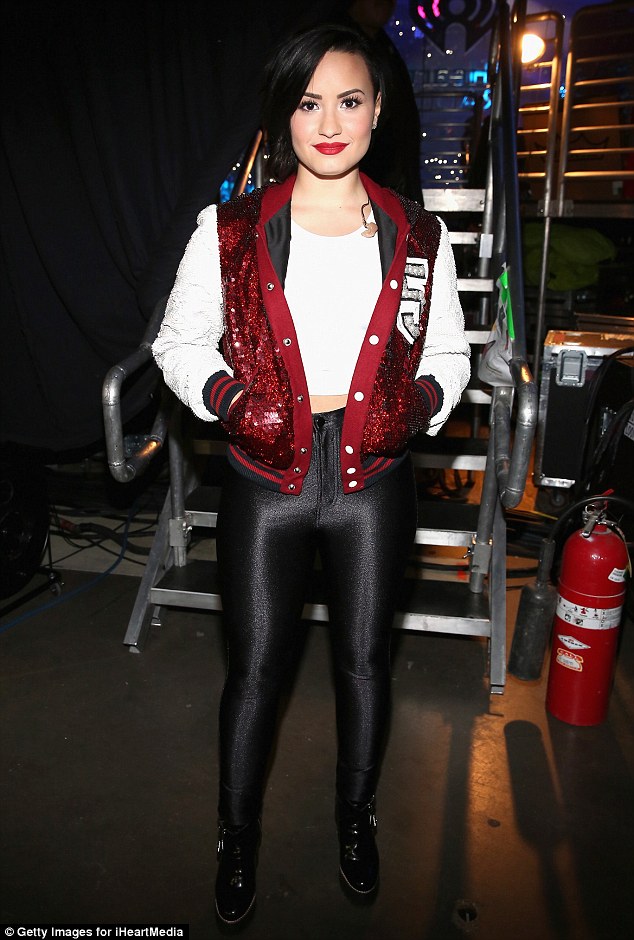 Demi switches into a pair of chunky boots for her performance
The studded boots got me really curious, so I looked them up. I couldn't find any official info on the pair. However, my hunch is they're these studded "Paris" boots from Saint Laurent: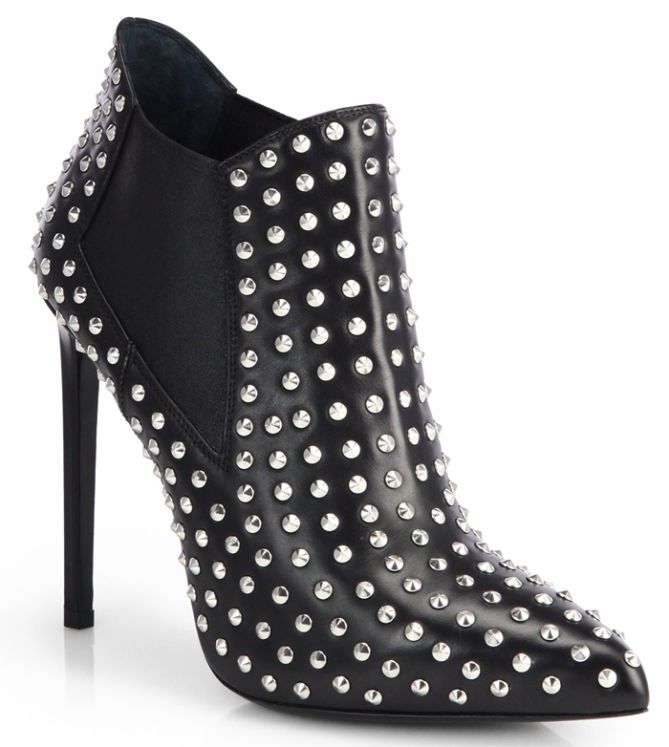 Saint Laurent Paris Studded Pointy Boots, $1595
Wow. That's all I can say. No wonder she wanted to show them off. They're gorgeous!
You can find these boots online if you want them. They retail at a whopping $1595. As for Demi's other boots, the pair she wore onstage, those are by Jeffrey Campbell. They're called the "Mercer", but they're already sold out.