I think I've said it a million times here on the blog; I'm a sucker for androgynous dressing. Menswear-inspired clothing and footwear appeal to me, most especially pointed brogues and loafers.
Yesterday, Demi Lovato displayed some serious boy-meets-girl style while attending the RocNation Pre-Grammy brunch with big-name stars like Kanye, Kim K., Beyonce, and Rihanna.
For the occasion, the young Disney alum decked herself in a hip ensemble of white collared shirt worn with black skinny trousers and a printed blazer. She then capped off the mix with a black hat, a black crossbody bag, and sleek oxfords that I probably wouldn't be able to afford.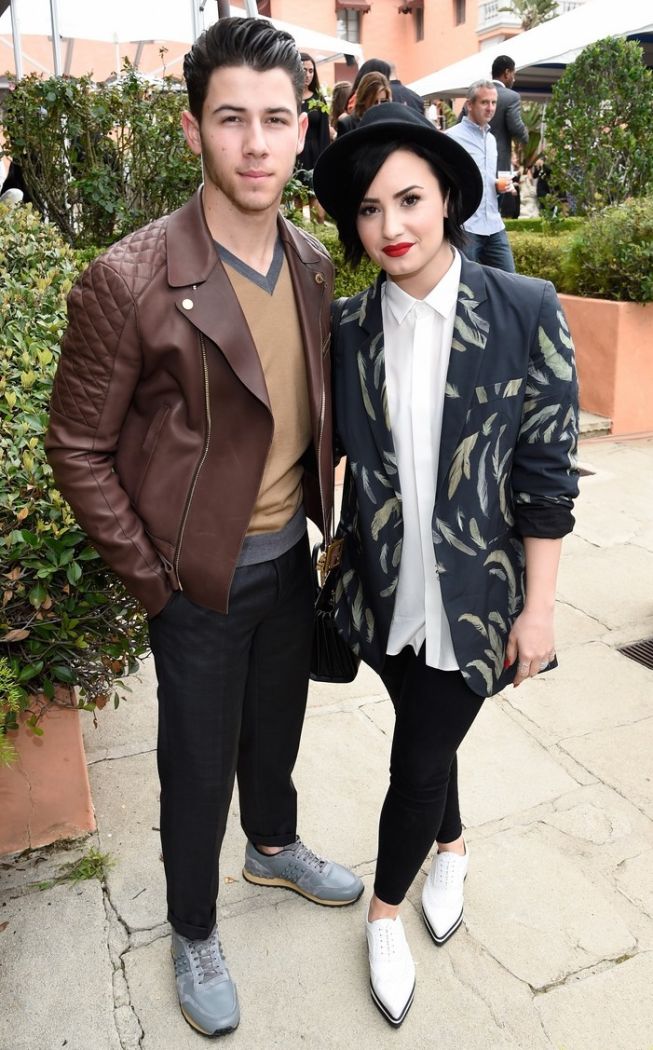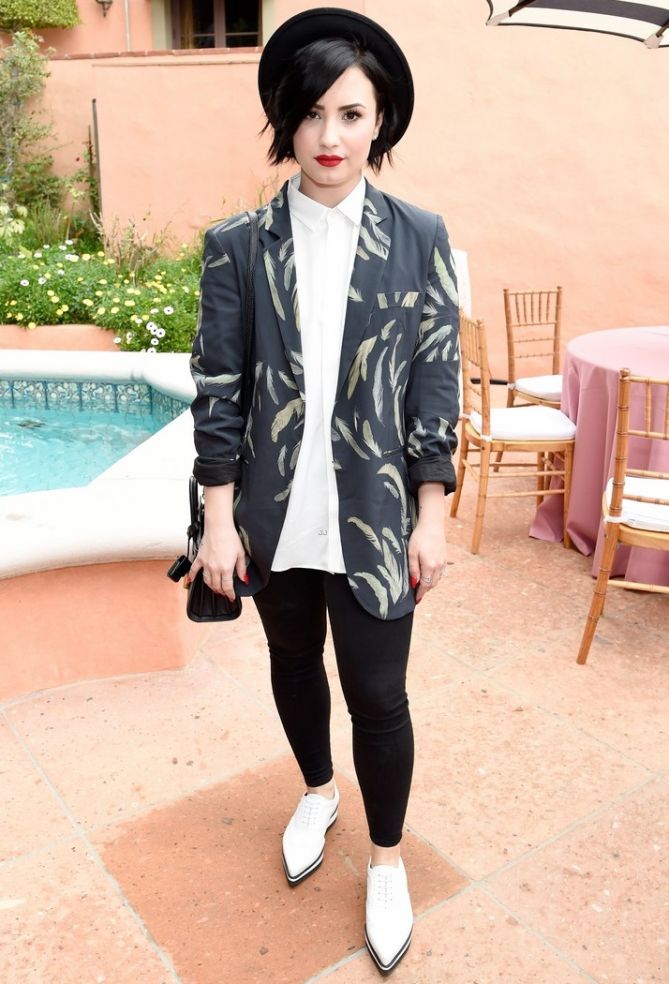 Demi Lovato attends the RocNation Pre-Grammy Brunch in Beverly Hills on February 7, 2015
Are you loving the look she put together or no? It's the kind of getup that I go for, so naturally, I give it two thumbs up. Would you wear the outfit if you had it?
You need not spend on designer digs to be able to copy Demi's style. Simpy go with a printed blazer, a white shirt, and black skinny trousers that you can afford, then cap off with a black hat and some white pointy loafers or lace-ups.
Speaking of which, I tried locating Demi's pointed loafers online, but sadly couldn't find anything — well, not yet, anyway. However, if you wish to steal her style, my recommendation would be to grab these white lace-ups from Corso Como instead: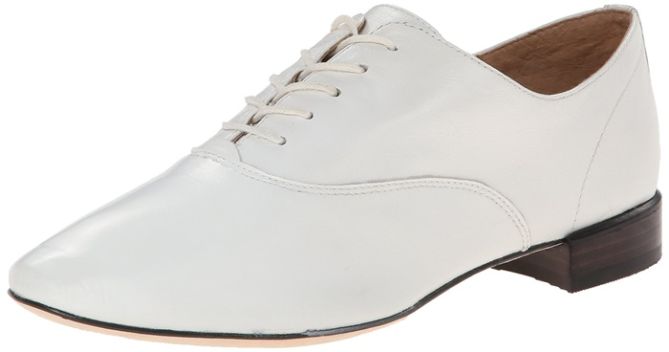 Corso Como Soho Oxfords, $129
They're not as sleek and as pointed as Demi's shoes, but they'll give you the same look for much less. The "Soho" oxfords retail at an affordable $129.